If you've come here looking for valuable information about soccer betting online, you've come to the right place!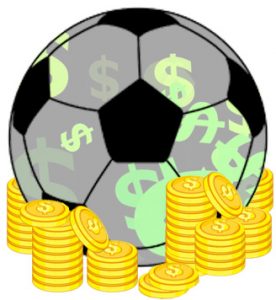 No matter what your favorite team is, no matter how skilled and experienced you are in other types of online betting, our in-depth guide for betting on soccer ought to have you covered!
First things first, why do people bet on soccer for money? Well, soccer being the most important of all unimportant things, it's logical for people to seek something that can spice the entertainment up even further.
The extra bit of oomph in the entertainment department coupled with bragging rights and high-profit potential is what makes betting on soccer so irresistible. It's the most popular form of online betting worldwide. And as such, it deserves our attention!
Contents of Our 2022 Soccer Betting Guide
Let's take a closer look at the sections we're going to explore in our comprehensive soccer betting guide:
Expert Soccer Betting Picks and Match Predictions
We're not talking about "inside" tips here; such a thing doesn't exist! If you're hunting for that sort of information, you'll likely get scammed. Instead, we're talking about detailed match analyses that present you with the pros and cons of both sides, explain the most recent results, inform you about the injury lists, and point you in the right direction picks-wise!
Soccer Betting Tips from Our Team
If you're on the constant lookout for tips on who to bet on, our very own Chad Romero is always pumping out detailed soccer betting tips.
Whether you're interested in the Champions League, Premier League, Europa League, or any other popular soccer competition, Chad's picks should be of service. His analyses go the extra mile, so make sure you check them out if you're looking for detailed soccer predictions!
Soccer Betting Tips for Beginners
Never underestimate home turf advantage; it's an essential part of soccer.
Always do thorough pre-match betting research, otherwise, you'll end up in the red.
Don't chase losses no matter how desperate your situation might be!
Experiment with online soccer betting props. They are an inexhaustible source of great value.
Don't invest too much in high-risk props like correct score and halftime/fulltime.
Combining soccer wagers into accumulators can be a great way to maximize your returns.
Soccer bookmakers often allow early payouts, so make sure you keep your tabs on that!
Most Popular Types of Soccer Bets Available
What sort of betting options exists for soccer betting? What kind of opportunities do soccer bookmakers feature? Well, seeing as how soccer is the most popular category in the sports betting world, the variety of betting options is absolutely tremendous!
Moneyline
Moneyline wagers, also known as match-winners, are the standard bet type available on all soccer betting sites. They represent the most basic "pick the winner" wager. You select the team you think will win the match; if they do, you win your bet! Moneyline betting on the favorites is tempting, but it's not always the ideal solution. We'll cover more on that later on.

Over/Under Total Goals
Here, we have the second most popular soccer bet type—total goals! For these bets, real money soccer gambling sites have a predetermined number of goals they expect both teams to score.
Your task is to figure out if the total number of goals in that particular match will be over or under the number specified by the real money soccer betting sites.
As you probably know, soccer matches typically don't have a lot of goals; the usual over/under number is either 2.5 or 3.5. Going through the injury list, recent results, both defensive and offensive stats, will give you a rough picture of which option (over or under) to opt for.
Point Spread
This here is another popular bet type that's commonly available on reputable soccer sportsbooks. For this bet, your task is to pick a team that'll cover the spread. Typically, the spread in soccer matches is tied at +1 for the underdogs, and -1 on the favorites. If a match has a definite favorite, the spread could be -1.5 or even -2.
If you're new to online soccer betting, you might not understand what all this means. It might seem complicated at first, but it's actually pretty straightforward.
For instance, if you bet on Manchester United to cover -1 spread against Leicester, the Red Devils have to win with at least two goals advantage. Think of it this way: If you're betting on the favorite to cover the spread (-1, in this case), simply imagine that they start the match with a score -1:0.
Correct Score
Are you a risk-taker? If you are, you're bound to love correct score wagers. As their name suggests, they require you to guess the exact score of the match.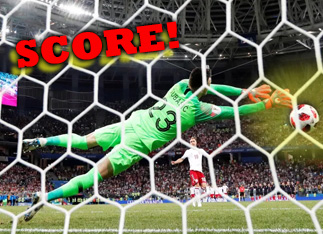 These bets are challenging, to say the least, but they do have hefty returns.
Of course, the soccer odds depend on which particular correct score you opt for. Typically, you'll opt for stuff like 1:1, 2:1, 2:0, and similar.
But if you manage to nail down something like 4:3, the return just might sweep you off your feet!
Halftime Result
The standard moneyline wager reflects on the final match result. This one, however, only takes the first half into account. Yep, just the first 45 minutes is all it takes to either win or lose this one.
That's about it for halftime result soccer bets—nothing more and nothing less!
Halftime/Fulltime Combo
If you thought correct score wagers were risky, why don't you give halftime/full-time combo a go? This is basically a moneyline combo in which the bookies label each half as a separate match. In other words, you're betting on the result of the first half and the last half.
If you place X/1 on Manchester United vs. Chelsea, you need the first half to end as a draw and United to win the match. If you place 2/1 on the same match, you need Chelsea to lead at halftime and United to secure the comeback in the second half.
These 2/1 and 1/2 wagers bring forth hefty returns, often averaging around +3000.
Both Teams to Score
This is a straightforward yes/no wager. "Yes" means you need both teams to score at least one goal; no means the opposite. Keep in mind that these wagers won't yield hefty returns and are best used in lengthier accumulators.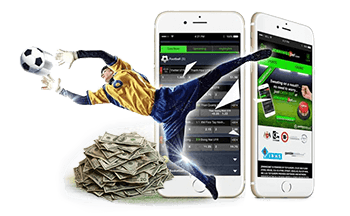 Double Chance
Are traditional moneylines too risky for your taste? Are you only aiming for 100% safe bets? Well, even though such a thing doesn't exist, double chance might be the next best thing.
You see, double chance (as its name suggests) gives you the opportunity to bet on two of the possible three outcomes in a soccer match.
For instance, you can bet on team A to win or draw, team B to win or draw, or either of the two teams to win.
First Goalscorer
This here is another straightforward bet! All you have to do is select the player you believe will be the first to score a goal in the given match. You can bet on the 10 outfield players in both teams, even goalies, too.
Typically, you'll want to invest your money in attackers and attack-minded midfielders. But betting on unlikely scorers will always yield you better returns.
Futures
Last but not least, there's futures bets! We're not talking about one wager but a whole category. Futures, or future bets, represent long-term betting options.
In other words, futures are bets that reflect on the final outcome of competition rather than a single match.
These bets are available during the preseason and usually have excellent value.
Futures are quite rare in the world of soccer, especially when talking about European club competitions. And they come in other shapes and forms besides competition winner.
Best Soccer Betting Sites in 2022
Here's a quick look at our favorite real money soccer betting sites:
For more on the best soccer betting sites available and where to bet real money on soccer online, you can check out our page dedicated to educating you on our process of finding the best soccer sportsbooks online.
Our experts give you tips on what to look for when choosing a real money soccer bookie, what to avoid, how to find what suites your preferences, and more.
How to Bet on Soccer Online for Money in 2022
Now that you know where to bet on soccer online for real money, let's talk about how to do it. For those of you who have no prior experience with any form of online sports betting, here's the entire process:
First, you need to register for an account. Find good soccer sportsbooks online (a list of our favorites is available above) and start the registration process. Make sure you use your real information as it will be a subject of validation and authorization later on.
Once you've completed the registration process, you'll need to confirm your email and log into your newly created account.
The next step is the initial deposit. Assuming you have a valid form of online payment, just enter the amount you wish to deposit and follow on-screen instructions. The amount should appear in your betting bankroll upon completion of the initial deposit.
Now you have to navigate to the soccer category, select the competition you want to bet on, and find the most interesting matchups. Here comes the tricky part—pre-match research. Real money online soccer betting is all about research, so make sure you're thorough.
After you're done with your research, it's time to place your wager. Select your preferred option as well as your stake and click on the "bet now" button or whatever the equivalent might be on the bookie you're using.
That's it. You've successfully placed your first real money online soccer bet! You can get started right now at the top real money soccer betting websites we recommend:
Biggest Soccer Competitions to Bet On

What are the biggest competitions available on real money soccer betting sites? Well, the list goes something like this:
Champions League
World Cup
Europa League
MLS
Copa Libertadores
In addition to these competitions, domestic European leagues are not to be taken for granted either. Competitions like La Liga, Serie A, Premier League, and Bundesliga always bring forth excellent matches and, in most cases, outstanding soccer odds.
But as far as the biggest soccer competitions go, here's a closer look.
---
Champions League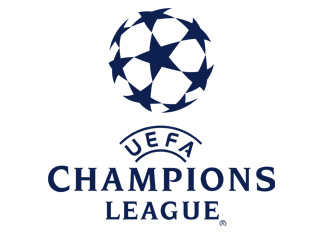 Champions League is the most prestigious soccer club competition in the world. It features only the best teams from the best European leagues, pinning some of the world's finest players against each other in a year-long contest.
Even though Super League rumors have been in the making for years now, UEFA Champions League is still the competition to watch and bet on.
Real money soccer betting sites online always go the extra mile for Champions League matches, ensuring their users have plenty of options in the props department.
---
FIFA World Cup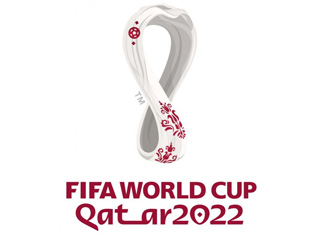 World Cup is not a year-long competition. It's not even on every year. Organized by FIFA, World Cups are the premier international competitions which are held every four years.
The level of excitement on these events is through the roof, but it's not surprising considering the fact that they're not featuring clubs but national soccer selections.
The last FIFA World Cup was held in Russia back in 2018. France took the title after defeating Croatia in the grand finals.
---
Europa League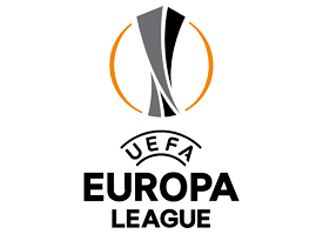 Europa League is the second most prestigious club competition in Europe! It showcases some of the best up-and-coming European teams and young stars hoping to qualify for the Champions League next season.
It might not be as lucrative and star-packed as CL, Europa League still has its charm.
Betting-wise, Europa League often has excellent value and if that's what you're aiming for, there's no need to look any further from EL!
---
MLS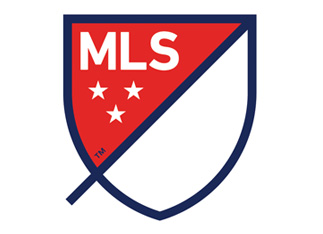 Major League Soccer is the US franchised soccer league. Even though soccer is still far from the likes of American football, basketball, and baseball, its competitive ecosystem keeps developing.
It will take years to reach the level of the most popular sports in the US. But eventually, the most important of all unimportant things is bound to conquer the new continent!
---
Copa Libertadores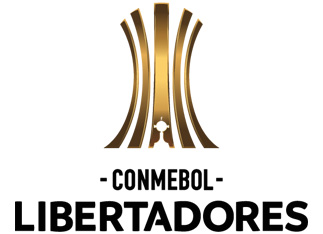 The CONMEBOL Libertadores is sort of like the South American equivalent of the Champions League. It's the premier soccer club competition in South America, the continent that lives and breathes football just as much (perhaps even more) than Europe.
The charm of this competition is something else. The Champions League has the money, the star players, and the popularity… But Copa Libertadores has the grassroots soccer charm.
It's the most passionate competition on the planet, so it's not surprising to see such a high demand for Copa Libertadores betting options.
---
Best Soccer Teams to Bet On – Legendary Soccer Teams
When you're betting on soccer online you want to bet on winners, duh. But what teams win most?
Here's a quick look at some of the most legendary soccer teams out there according to the total number of Champions League titles. These are the teams you need to keep tabs on if you're thinking of betting on soccer for money online in the near future!
Real Money Soccer Betting Strategies

Soccer betting online might seem like a straightforward hobby, but it's far from that. Well, technically, it's far from that if you're aiming to be profitable.
What's the best way to improve your chances of staying in the green at the end of each month?
Well, you need to develop your own soccer betting strategy. That includes your own approach to pre-match research, your own workflow for stat analyses, wagering systems, value hunting, etc. All of this takes time, even more so if you're just starting out and you're not on good terms with online soccer betting terminology.
Who Cares About Soccer?
What's all the soccer betting fuss about? Who cares about soccer when we have NFL?! Well, not only is soccer a worldwide phenomenon, but its betting aspects are off the charts, too.
Soccer is by far the most popular sport to watch and bet on.
How Many People Bet on Soccer?
Unfortunately, we don't have any concrete statistics for worldwide soccer betting numbers. What we do know is that people from all over the world, people of all ages and genders, and people of all academic levels love betting on soccer.
Even US bettors are testing the vast waters of soccer betting online. A survey in 2017 found out that one in four US bettors have placed soccer bets in the past. The number is only going to keep increasing with incoming sports betting regulations.
How Much Money Is Bet on Soccer?
Soccer betting is the most popular form of sports betting! Back in 2013, BBC estimated the global soccer betting sector to amount to roughly $70 billion. This number accounts for all types of betting on soccer, both legal and illegal.
Fast forward six years, to 2019, and the legal segment of soccer betting amounts to upwards of $100 billion.
With the newest wave of betting regulation in the US, experts predict the newly formed betting environment could further increase the worth of soccer betting to more than $150 billion.
Online Soccer Betting Wrap Up and FAQ
Hopefully, you now feel like you're better equipped to place wagers on soccer online. By using our expert picks, betting strategy guide, and our explanation of common soccer bets, you should be able to get out there and begin placing more informed bets on the game.
If you've never tried betting on soccer for money online before, just be sure to get yourself acclimated slowly. Start with smaller wagers on more basic soccer bets, such as the match outcome wager. Thanks for reading, and best of luck in your future soccer betting adventures!
If you still have questions about real money online soccer betting be sure to check out the FAQs below:

The list of the best soccer sports betting sites that feature vast online soccer betting options can be found at the top of this page. You're too lazy to scroll all the way up on your own? No worries, just
click here
and we'll take you there!
As explained earlier, betting on soccer online comes in all sorts of shapes and forms. The most basic bets, moneyline, and total goals, are the most popular ones. However, the popularity of
soccer prop bets
is skyrocketing, so you might want to explore your options!
With all of that said, there's no "one size fits all" kind of answer here. The basic principle is pretty simple. Look for high-value bets! That's the golden rule in sports betting, and that's what you should keep in mind before investing your money!
There's no ideal solution for winning at soccer betting. So, if you want to be profitable, you'll have to spend a lot of time working on your strategy, doing pre-match betting research, and figuring out the highest-value bets.
If you're one of those people who are turning to soccer betting thinking of instant profit, it's best to just turn away and never look back. Betting money on soccer online is not your ideal "get rich quick" scheme. We're not talking about a 100m sprint here; think of online soccer betting more like a marathon. Profits will come, but don't expect "rags to riches" scenarios!
Yes, betting on soccer online for money is the most popular way of placing soccer wagers. It's been that way for several years now! The convenience factor is dominant here. You can register, confirm your identity, deposit money, place bets, and withdraw money to your bank account without ever leaving your home.
You can even do all of that with your smartphone, no matter where you are with real money soccer betting apps. All you need is a somewhat reliable internet connection and your betting possibilities are limitless.
Betting on soccer online, just like every other form of betting out there, can be addicting. If you or someone you know suffers from betting addiction, please contact your local problem gambling services. We at TheSportsGeek are all about responsible betting, but we have to draw the line somewhere. And betting addiction is not to be ignored.
There's no winner here! Single and accumulators bear equal importance in the grand scheme of things. Some real money soccer betting enthusiasts prefer one over the other, and that's fine. It all comes down to personal preferences.