Soccer is the most popular sport in the world, followed by over half of the global population. In recent decades, fans of the "Beautiful Game" have turned to soccer betting sites as the quickest, most convenient way to wager on the matches. And thanks to the sport's international appeal, soccer bettors never run out of leagues, cups, and championships on which to wager!
We've collected some soccer betting strategies to help you find success as you venture into the world of online sports betting. We'll take a look at the variety of ways to wager on soccer – whether for a single match or an entire season. Then, we'll share some proven betting tips and strategies that you can use right away to make real money.
How to Bet the Moneyline – Moneyline bets are when you just pick the winner straight up. Odds are expressed as three-digit numbers, which determine the payouts. Favorites are expressed as a negative number, while underdogs are positive.
How to Bet Totals – Totals bets are a popular form of wagering on soccer. You bet on the total amount of goals that will be scored by both teams combined during a match. Soccer betting sites set a totals line, then you choose whether the number of goals will go under or over that number.
How to Bet the Spread – Spreads bets either take goals away from the favorite's final score or give them to the underdog, so you can bet close-to-even odds on either side.
Below are soccer betting strategies that should help you win some money from the sportsbooks.
Laying the 0-0 Draw
The number of goalless matches is remarkably low across all global leagues and this trend presents a good profit-making opportunity. In correct score betting the price for 0-0 can be anything from 8/1 to 20/1. The price that is offered is based on statistics for the league and respective scoring records for home and away teams.
Laying the 0-0 draw can be a high-risk strategy as a bettor can be risking 100 dollars to win five but with accurate statistics long-term profitability is possible. Obviously, this strategy must produce enough winning bets to compensate for the costly occasion when the match does not see one goal.
Live television or some updated ticker with ongoing statistics can help. It is wise to take a view at halftime to minimize losses. It is far better to give up say 15 dollars in a game with few chances rather than leave the bet to expiry and risk much more.
If the score is 0-0 at half time the flow of the game and the number of shots on goal or corners can be assessed to determine whether the bet should be closed or left until the conclusion of the game. However, only about one in five matches do not have a goal before half time so in most cases, the bet will be settled as a winner before the second half.
Spread Betting on Corners
Betting on how many corners there will be in a football match might seem a strange form of gambling. However, with the right statistics, big profits can be made from this market. Simply by keeping a note of how many corners a team wins or concedes easy winnings can be generated in the second half of the season of any league.
There are five factors that can be used to determine the total corners in any match:
| Factor | Details |
| --- | --- |
| Attacking Tactics | High corner counts often go hand in hand with teams that attack with width. |
| Defensive Tactics | Some teams will play the ball out of the penalty area or head away from goal rather than risk conceding a corner. |
| Clearing Lines | Some sides clear away an attack regardless of whether they concede a corner or not. |
| Size of pitch | The larger the pitch the greater the width of the touchline and that means more corners. |
| Weather | Windy weather tends to increase the count but very heavy rain can waterlog the pitch and reduce the count. |
These factors and statistics for corner winning abilities create a bank of data that can be applied to spread betting and traditional betting. Spread betting firms will quote a range of corners that can be bought or sold. Traditional bookmakers will quote odds on three bands such as under 11 corners, exactly 11 corners, or more than 11 corners.
This approach can be used for domestic matches and international games. Tournaments such as the World Cup, Copa America, and European Championship involve many games over a short period of time. Noting results from the first few matches and carefully applying the extra data concerning playing style, weather, and pitch conditions can result in decent profits.
Going Low on Bookings
Towards the end of any football season around the world, the fixture list contains many "dead matches", games that don't mean much to either team. Sides that cannot qualify for Europe in that continent but are well clear of relegation often have little commitment when they meet.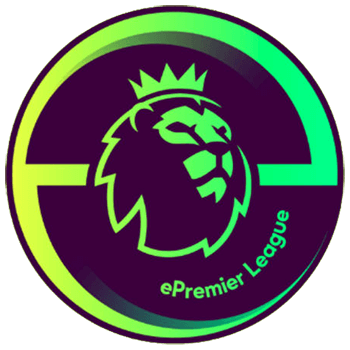 History proves for example in the English Premier League that the last weeks of the season produce far fewer red and yellow cards than any other period. Bookmakers price up bookings for all matches shown live on television. They use a scoring system that awards 10 points for a yellow card and 25 points for a red card.
In England from February until the end of the season in May many games are sure to end with much lower total bookings points than the average for the whole of the season. Spread betting and normal betting firms are aware of this but often matches are still overestimated in terms of the number of cards shown by the referee.
Before betting in this market it is also advisable to consider another vital factor and that is the referee. Some refs produce cards far more than others but it is best to look for low-carding referees. That means the ideal game to make consistent profits involves both teams being safe from relegation or not challenging for the title refereed by a low carding official.
Laying the Underdog When They Score First
Soccer markets managed by the exchange betting firms are suspended when a significant event occurs. This generally means a goal, penalty, or sending off as these events will have a substantial bearing on the outcome of any match.
This strategy can be applied to any soccer league or international match as the markets tend to react in the same way across all countries, leagues, and tournaments. The favorites are most likely to score the first goal in any match but sometimes the underdog will be the first to register.
It is a good strategy to lay an underdog when their price goes to even money (2.0) or less. The first goal is often key to determining the outcome of any match. However, the average number of goals across all leagues is about 2.5 goals. The first successful strike will be the only goal in about 30% of all matches.
The prices will generally over-adjust after a goal but any discrepancies or errors will soon be eliminated as the market recreates the correct balance. Therefore the first minute after a goal is scored by the underdog is the limited window of opportunity to follow this strategy.
Arbitrage Opportunities
In economic theory, arbitrage is the practice of taking advantage of a state of imbalance between two or more markets by making deals in those markets at the same time to exploit the imbalance. In betting terms arbing is when a bettor guarantees a risk-free position by backing a selection at high odds while laying it at lower odds elsewhere.
Soccer exchange betting provides a great deal of scope to take advantage of arb opportunities. This is because the sport is the most extensively covered by traditional online bookmakers and exchange operators.
For example, Betfair offers soccer betting in almost fifty countries and more than 200 leagues.
In its simplest form soccer arbing involves backing a team to win at 6/4 with a traditional bookmaker and laying them to win at 5/4 with an exchange. Stakes are determined to ensure a winning bet regardless of the outcome. The overall profit margin may be as little as 3% but this is guaranteed and the process can be repeated many times.
With such an array of matches covered the sport will provide most opportunities to take advantage of price differentials. The discrepancy might be minimal and the profit margin small but many people around the world try to make a living from arbitraging.
It is now possible to buy software packages that constantly monitor the global soccer markets and highlight these risk-free opportunities. Gambling bots can now be used to place bets automatically and cancel any potential bets when the price differences quickly disappear as the market adjusts. One potential drawback with manual arbing is that prices may change during the process of placing each bet and that is why a fast internet section is necessary to make profits through arbitrage.