Baccarat is one of the oldest casino games out there, and it's gained a following in both Europe and America. Whether you're playing online baccarat for real money or sitting at a physical table in a casino, Baccarat remains one of the best games for new gamblers.
It's simple to learn, and there's not a lot of skill involved, unlike poker or blackjack. Plus, there are only three betting options, making it easy to find success. Not to mention the low house edge—around 1.2%—gives players the ability to walk away with some extra padding in their pockets.
In this article, we'll dive into all things baccarat, including tips and tricks, game variations, betting systems, and, of course, our top picks for online Baccarat casinos.
Top Online Baccarat Casino
The best online baccarat casino not only offers an exceptional, interactive game, but they meet our requirements for site safety, casino reputation, and have excellent bonuses.
Las Atlantis Certainly Fits the Bill!

Even though they were only created in 2020, they have already taken the online gambling world by storm. Here are just a few of the reasons why we recommend Las Atlantis Casino for playing Baccarat online.
A 280% deposit bonus is great for new gamblers looking for some extra cash to play with.
They offer free spins on their special slots games, making signing up an even better idea.
Las Atlantis is officially licensed by the Curacao Gaming Authority.
Their site is protected with SSL-encryption.
Their customer service is fast, courteous, and helpful, making your gambling experience a breeze.
While Las Atlantis only offers the base baccarat game, it's available as a free demo and for real money play. That way, you can get familiar with playing before trying your hand at real money online baccarat.
And if you get bored of playing online baccarat, you can explore their other games. They have hundreds of slots games, including Asgard, Seven Stripes, and the Bubble Bubble Series.
Plus, you can play multiple variations of blackjack, poker, and roulette! For new gamblers, Las Atlantis is certainly a great place to sign up, if only for their expansive bonus options.
[ Back to Top ↑ ]
Runners Up: Online Baccarat Casinos
Wild Casino

Wild Casino has been around for almost 20 years, making them a veteran in the world of online gambling. Here are just a few of the highlights you can enjoy when playing baccarat online at Wild Casino.
An excellent 300% deposit bonus for cryptocurrency deposits.
Account reloads on Tuesdays will receive an extra $50!
Computerized table games as well as two live dealer baccarat tables.
And if you're looking for other games, Wild Casino as a great selection of slots, blackjack, video poker, and other specialty games.
Super Slots

Super Slots is another awesome online casino for first-time gamblers. Their site is organized and easy-to-use, and their new player bonuses are no joke.
If you deposit with cryptocurrency, you're eligible to claim a 400% bonus.
If you're not a crypto guru, you can still cash in on their 250% first deposit bonus, plus their 100% bonuses on your next five deposits! That's a $6,000 value.
Super Slots offers both a live dealer and a computer version of baccarat, so you can pick which game you'd like to beat!
Plus, if your baccarat luck runs out, you can check out their other games, which include hundreds of slots titles, multiple blackjack, and poker variations, as well as craps, roulette, and specialty games.
BetOnline

BetOnline isn't just an online casino, they're a sportsbook too. BetOnline is licensed by the Panama Gaming Commission, and are a long-time staple of the gambling scene.
New players at BetOnline can claim a 100% deposit bonus on their crypto transactions.
They also offer Healthy reload bonuses.
They offer multiple RNG baccarat games, as well as a handful of live dealer tables.
You have the most options when it comes to online baccarat at BetOnline. And don't forget about their other games! Play slots, blackjack, poker, roulette, or place bets on your favorite sports teams.
[ Back to Top ↑ ]
What Makes for the Best Baccarat Online Casinos?
Not all online casinos that offer Baccarat are worth your time. Sure, they might have one or two baccarat variations, but are they legit? Do they have a license? Is it easy to use their site? Do they offer good bonuses?
All of these things can bog down the process of choosing your next online baccarat casino, which is why we detail exactly what you should be looking for:
Safety and Security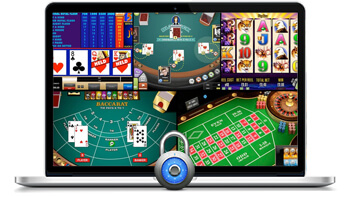 When you're playing for money, it's important to make sure that your information is safe. You want to play at an online casino with a strong reputation in the industry. Make sure they have privacy measures in place so no one can steal your identity.
Most online casinos will invest in SSL-encryption, which locks your information behind a tight firewall, making it nearly impossible to access.
But even if a casino's site is secure, how safe are the games themselves? Reputable online gambling sites will have their games tested by a third-party developer to ensure their RNGs are up to par. If everything's just peachy, the developer will issue a certificate of compliance, which the casino can display on their homepage or legal section.
User Interface
If a site isn't easy to use or it's hard to find what you're looking for, steer clear. These sites are most often designed by amateurs and don't consider the players. If a site's user interface is clunky or outdated, chances are they are lacking in other areas too, like site security.
You want to find an online casino that's crisp, simple, and fast. No sense wasting your time sorting through pages of info you don't care about when there are other sites out there that do it better.
Casino Game Selection
Even if you turn up for Baccarat, will it be the only game you play? Probably not.
Make sure whatever online casino you choose has a plethora of games you're interested in. Whether it's slots or live dealer blackjack, as long as you have options, you'll get far more out of your casino experience.
Customer Service
The highest quality online baccarat casinos will also offer customer service.
Just because you're betting for fun doesn't mean you can't receive help if you run into issues or have questions. Some businesses only offer live chat, which is fine, but it's always nice to call and speak with a real person too.
The best customer service is available 24/7, and in multiple languages.
Multiple Banking Methods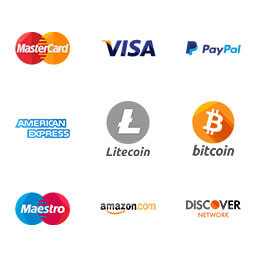 The best casinos will have multiple banking options, meaning you can deposit and withdraw money with ease. Your casino should accept credit cards, e-wallets like Skrill or Neteller, bank transfers—basically anything that's secure and allows you to get what you want when you want it.
Plus, cryptocurrencies have been making waves within the gambling community, so if your online casino accepts Bitcoin, Ethereum, Litecoin, and other altcoins, chances are they're ahead of the curve.
Bonuses and Promotions
If you're just starting out, it's always nice to have a few extra perks. Online casinos that offer bonuses and promotions during your first playthrough or after setting up an account are the best of the bunch.
Bonuses will provide you with free money to test games and withdraw with no strings attached. So, if you won big at blackjack but lost on the baccarat table, you can simply cash out your winnings without having to lose any of your initial investment.
Deposit bonuses are the most common kind of bonus, which reward you for making a transaction. Other promotions entice existing players to refund their account or make a deposit with a specific banking method.
Be wary, some bonuses have strict wagering requirements associated with them, so be sure to read the fine print.
[ Back to Top ↑ ]
What Is Baccarat?
Baccarat is a game that most people have probably heard of, but few have ever played. It's not as popular as its counterparts, blackjack, and poker.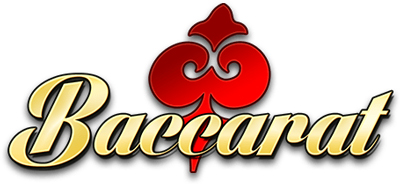 The game of Baccarat was either invented in Italy or France, but it dates back as far as the 1400s. The term "baccarat" has roots in both French and Italian, meaning zero.
No matter where baccarat was invented, it gained popularity among the wealthy in French high society. It was mainly meant to be a social pastime, as the rules were revised to incorporate betting, it gained a following in the lower classes as well.
Eventually, baccarat crossed the English Channel into the UK, and gained notoriety first among the high-class and then to the masses shortly before World War I.
In the 1950s, baccarat was introduced into Las Vegas casinos and continues to be a popular game at most online and land-based casinos.
Types of Baccarat
Because Baccarat isn't as widely-played as poker or blackjack, most casinos only offer Punto Banco or American Baccarat. However, there are a few places online where you can find different variations.
| Variation | Details |
| --- | --- |
| American Baccarat | The most widely played form of Baccarat. The rules are almost the same, but the gameplay is slightly different. American Baccarat has six players at each table; three players act as gamblers and the other three act as bankers. The winning player depends on who has a closer count to 9. If 9 is tied, then the dealer wins. |
| Mini Baccarat | Mini Baccarat uses a smaller table and only has two players at each table. These two people will also be played against the "banker" or the house. The count is still kept at 7 for this version of baccarat as it can be played with dice, although most online casinos might play it at 8 instead. |
| Punto Banco | As the name suggests, this is a form of baccarat that is originally from Italy. In this version, there are no players or banker to bet with; only the house/dealer and you. Players may place their bet on any set of three cards between 0 and 9, and the dealer will place an equal amount of chips on the same card. The highest card wins and the house takes all bets placed if no hands are tied. |
| Super 6 | This variation of baccarat is more like a game of craps, minus the high-rolling. Instead of drawing cards, there are only six outcomes of the player's dealt hand. |
| Baccarat Banque | This variation is very similar to Punto Banco, only there are two players who bet against the house. The house's hand consists of six cards, and it must exactly match one of the player's hands in order to win. |
| Chemin de Fer | This form of baccarat is said to be the original French version of the game. There are no cards dealt in this version; players only bet against each other by wagering on their two hands, as well as doubling up and splitting options. |
[ Back to Top ↑ ]
How to Play Baccarat Online
Playing Baccarat online is fairly simple, and is just like playing at a brick-and-mortar casino.
The whole objective of the game is to get a hand value as close to nine, or exactly nine, as possible. We'll explain the nitty-gritty a bit later, but for now, just know that there are four steps to playing Baccarat.
Step 1: Pick a Budget. This goes without saying for all casino games, not just Baccarat. Set a budget for yourself, and follow it religiously. You don't want to bet more than you can afford to lose.
Step 2: Place Your Bets. In basic Baccarat, you have three betting options: the Banker's Hand, the Player's Hand, or Tie. You place your bets on the table before the cards are dealt and can change your bets before new hands are dealt.
Step 3: Play the Hand. Two cards are dealt to both the banker and the player. If either participant is dealt a natural win—cards totaling eight or nine—that player wins the round. If neither participant has a natural win, a third card is drawn. A participant will never have more than three cards in their hand.
Step 4: Win! In the event that an additional card is drawn, whoever has a hand closest to nine, wins the game, and a new hand is dealt.
Let's dive into some of the more specific rules and bets!
[ Back to Top ↑ ]
Baccarat Rules
The first step to becoming a master of Baccarat is to understand the values of each card. A game of Baccarat is played with a six or eight-deck shoe, minus the jokers. Suits and colors have no bearing on the base gameplay, and each card is valued as follows:
| Card | Value |
| --- | --- |
| Tens and Face Cards | 0 points |
| 2 through 9 | Face value |
| Aces | 1 point |
Points in baccarat are calculated a bit differently than other table games. If the total of your hand reaches double-digits, the second digit becomes your hand's value.
If you draw a 9 and a 7, your hand value will be 6. (9 +7= 16, remove the 1, leaving a value of 6). And if you draw three cards, say 3, 5, 6, your hand value would be 4 (3 + 5 + 6 = 14, remove the 1, leaving a value of 4).
The best hand you could ever draw in baccarat is a pair of nines. This will give you a hand value of 8, which is an automatic winning hand.
Rules for Drawing a Third Card
Drawing a third card in baccarat has a specific set of rules depending on whether you're the banker or a player.
For players, a natural hand of 8 or 9 wins, and no additional cards are drawn.
If the player's hand totals 6 or 7, they stand.
If the player's hand is anywhere from 0-5, they draw a third card.
The player always goes first, so the outcome of the game is wholly dependent on whether the player has to draw another card.
If you're the banker, there are many more rules to follow when it comes to drawing an additional card.
If the Banker's hand is anywhere from 0-2, they draw a third card

If the Banker's hand is 3, they draw another card if the Player's third card is 0-7 or 9. If the Player's card is 8, the Banker stands.

If the Banker's hand is 4, they draw a card if the Player's third card is 2-7. Banker stands if the Player's third card is 1, 0, 8, or 9.

If the Banker's hand is 5, they draw a card if the Player's third card is 4-7. Banker stands if the Player's third card is 0-3, 8, or 9.

If the Banker's hand is 6, they draw a card if the Player's third card is 6 or 7. The Banker stands if the third card is any other value.

If the Banker's hand is 7, they stand.
Online Baccarat Bets
Once you firmly grasp how a baccarat hand is played, it's time to address the different bets you can place.
In a normal game of baccarat (with no side bets) there are three betting options available.
The Banker's Hand – You bet that the Banker will win the hand.
The Player's Hand – You bet that the Player will win the hand.
Tie – You be that three cards will be drawn and it results in a tie between the Banker and the Player
| Bet | Payout |
| --- | --- |
| Banker's Hand | 1:1 |
| Player's Hand | 1:1 |
| Tie | 8:1 |
Commission, House Edge, and Odds
For casinos to make a profit on real money online baccarat games, they must charge a commission on winning bets. The banker's hand bet is the only bet subject to a 5% commission.
So, if you bet $10 on the banker's hand and win, the casino will take a $0.50 commission.
Plus, the game is designed to favor the banker's hand. The house edge on the banker's hand is 1.06%, while Player's hand is 1.24%.
These are very low house edges, compared to games like roulette, which has either a 2.7% or 5.26% house edge.
| Bet | Odds % |
| --- | --- |
| Banker | 45.8% |
| Player | 44.6% |
| Tie | 9.6% |
As you can see, there's a slight advantage to betting on the Banker, which is why many beginning players always bet on the Banker.
[ Back to Top ↑ ]
Best Online Baccarat Strategies and Bets
Contrary to common belief, baccarat is a simple game. It doesn't have an extensive set of rules, and if you're playing the basic game, there are only three bets. Plus, the game is mostly up to chance of the draw, with a tidbit of skill thrown in.
As such, there aren't many "how to win baccarat strategies," and anyone trying to sell you a strategy like that is lying.
However, you can use a number of different betting systems to help manage your bankroll and increase your winnings.
Betting Systems
Hardcore gamblers sometimes use detailed betting systems to help cut their losses. These systems can be used for all kinds of games where bets are placed, including baccarat, blackjack, poker, craps, and roulette.
If you're planning on playing baccarat for a long time with a hefty bankroll, you might want to consider using one of the following betting systems.
The Paroli system lays out a groundwork for you to increase your bets each time you win. It follows a 1-2-4 pattern.
For example, say you bet $1 on the banker. You win. You would then increase your bet to $2, and if you win again, your bet increases to $4. After 4, you return to the beginning and start over.
This system is meant to help offset losses by resetting to 1. If you place a bet and lose, you return to the start of the system again.
This betting strategy is a bit more complex than the Paroli system. To start, create a sequence of numbers. For example, 1-2-3.
Your first bet will be a combination of the first and last number of the sequence. So, a starting bet for Baccarat would be $4.
If you lose the first bet, you add that number to the end of the sequence. So, it becomes 1-2-3-4.
Your next bet would be $5, a combination of 1 and 4. Continue in this fashion until you win a bet.
Once you win, you can remove the first and last numbers from the sequence. Say you win the $5 bet, the sequence then becomes 2-3, which is again a $5.
When you've crossed off all the numbers, you can start the sequence over again. The Labouchere System is ideal for people planning to play a game for a long time and who have a large bankroll.
This system is so named because it resembles that mathematical principle of increasing numbers in a sequence. Each number is a product of the last two numbers added together.
For instance: 1, 2, 3, 5, 8, 13, 21, etc. Using the Fibonacci System is pretty straightforward. You start out at $1, and if you lose, you continue betting $1 until you win.
You then bet the next number, so $2. But if you lose the $2 bet, you must return to the first number and start the sequence over again.
This system is meant to gradually increase your profits over time, while offsetting losses by returning to the lowest number in the sequence.
NOTE: These systems aren't designed to increase your chances of actually winning the game. They're merely a tool to help manage your bankroll and optimize your winnings.
Side Bets
Certain casinos and online gambling sites offer side bets in addition to the traditional three bets. These wagers can really spice up the gameplay, but they can be dangerous if you don't understand them.
Dragon Bonus – This side bet is found in the Mini Baccarat variation. It allows the player to bet on various events in the game. For example, you can bet that the Player wins by 8, which has a probability of 0.006, and a payout of 10:1.
Super 6 – The Super 6 side bet has a 12:1 payout on bets that the Banker will end the game with a hand value of 6. This bet is very risky, with a 29% House Edge.
Phoenix – You win a payout of 37:1 when the Banker wins a with a three-card total of 7. The House Edge for the Phoenix bet is 14.37%.
We don't recommend placing any side bets, because none of them compare to the base bets in Baccarat. The payouts might be higher, but your chances of winning are significantly lower.
[ Back to Top ↑ ]
Baccarat Terminology
| Term | Meaning |
| --- | --- |
| Natural Win | When the first two cards total 8 or 9, it's considered a natural win. |
| Stand | This just means to pass the turn. If a participant stands, then they don't draw a card and the turn passes to the other participant. |
| Face Cards | Jacks, Queens, or Kings, all have a value of 0 |
| Burn | Discarding the first few cards in the shoe, meant to prevent card counting or cheating. |
| Banco | This just refers to the banker or the house, depending on who acts as who in the game. |
| Punto | This refers to the Player. |
| Commission | A percentage paid to the House for winning bets on the banker's hand. Usually, commission is 5%. |
| Shoe | The box that contains the cards used for Baccarat. Usually, it holds 6 or 8 standard decks, minus the jokers. For online baccarat, the draws from the shoe are randomly generated. |
[ Back to Top ↑ ]
Tips for Winning Real Money Online Baccarat
Even though baccarat is a largely random game, there are a few things you can do to increase your chances of walking away with a good chunk of change.
Manage Your Bankroll – We mentioned this before, and it's worth mentioning again. Having a finite amount to bet with is crucial to your success. Let's say you come to the baccarat table with $100. You cannot bet more than you have available, and it's helpful to have this money as cash. Leave your credit cards at home, because it's very simple to just swipe your card and keep playing.
Stash Your Winnings Away – A big mistake that many novice—and experienced—gamblers make is using their winnings to continue playing the game. While you might win a significant amount, it's always good to put that money in your wallet or pocket and leave it there. Even if you walk away with the same amount of money you started with, we'd consider that a win.
Avoid Betting Streaks – Some people claim that betting on streaks is the path to success. If the banker wins three times in a row, you might be inclined to bet on the banker after that. However, baccarat is completely random, so there's no evidence to suggest that a streak will continue. Be smart about your bets.
Start Small – Betting large sums right out of the gate is a surefire way to wring your wallet dry. Start off with smaller bets and work your way up. And never bet more than you can afford to lose.
Live Dealer Baccarat
Playing any table game with a live dealer helps you feel more immersed in the game. It can even provide a social aspect, allowing you to chat with other players and the dealer.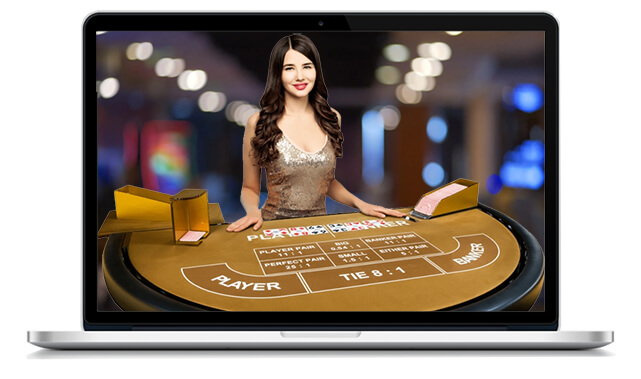 Most online casinos offer some kind of live Baccarat for real money, and the gameplay is the same as if you were playing against a computer or in a physical casino.
Plus, live dealer games are often available on your mobile device, so you can play wherever you want, whenever you want.
[ Back to Top ↑ ]
Online Baccarat FAQ
The banker's hand has higher odds than the other bets. But it's also subject to the 5% house commission. For most players, betting the banker's hand is the ideal choice.
A pair of nines on the deal is considered the best possible hand. It results in an immediate win. A pair of zeros is the worst hand and also more likely to occur than a pair of nines because tens, jacks, queens, and kings all count as zero.
Typically, a baccarat table at a brick-and-mortar casino seats between eight and 14 people. However, there can only be two participants at a time, a player and the banker. Even if you weren't dealt a hand, you can place bets on who will win. In this way, baccarat is a largely social game.
In our opinion, the normal version of baccarat is the best. The rules and betting are simple, and you're not forced to learn side rules or alternative bets. Plus, this is the version you'll find most often at real money online casinos.
It's certainly possible, but not very likely. The burn prevents dealers from setting the decks, and online casinos are required to have their random number generators tested for fairness.
[ Back to Top ↑ ]