If you're interested in getting started betting on the UFC for money, this page is for you. We've put together a comprehensive guide to get you betting and betting intelligently on the UFC.
We'll walk you through some of the important differences between the UFC and other MMA organizations, what you're going to want to look for in real money UFC betting sites, how to bet real money on the UFC, and some recommended online sportsbooks so you know where to bet on the UFC for money online.
Unless your house is located directly under a rock, you're well aware that mixed martial arts (MMA) is exploding on all corners of the globe. Though there are hundreds of different MMA organizations, it's easy to see that the Ultimate Fighting Championship (UFC) is the biggest and the baddest of them all.
As of this year, the UFC has held well over 500 different events that continue to pack stadiums and arenas worldwide as well as crush TV and pay per view records.
While the other organizations have some great fighters, the UFC is easily regarded as the "major leagues" of MMA and the point where every great fighter aspires to compete and win.
Like with any emerging sport, there are tons of great UFC sports betting opportunities for sharp bettors and those with a keen eye for picking winners and predicting fights to make some serious cash.
With oddsmakers that are less experienced than with other major sports and a betting public that still struggles to grasp the sport, finding value and making cash might be a lot easier than you might expect.
Top MMA/UFC Betting Sites
Ultimately, this page will get you into the action fast while still making sure that you're doing it the right way and giving yourself the best chance to make some serious money. For a better breakdown on this, check out our specialized page on UFC betting
Two things you must know:
We NEVER allow any site to pay for a glowing review or to be added to this list. The only way a site makes it onto this list is by providing a top notch quality product. Period. End of story. NO "ifs", "ands", or "buts".
We frequently update this list as things change in the industry. A recommendation list is ONLY good if it is up to date with the best and greatest options available.
If you want to find out more about how we've selected these gambling sites and what we look for, we've provided a complete breakdown in the sections below. For those ready to jump in on the action, the sites listed above will have everything you need to bet money on UFC events online.
Our Top Recommended Real Money UFC Betting Site – BetUS
Regular action on all headlining fights, main card bouts, and the undercard
Prop bets on fights for the method of victory, going the distance, and exact rounds
Lucrative 125% sign-up bonus up to $3,125 and 150% up to $7,500 when you use cryptocurrency
When it comes to the best real money betting sites for UFC, BetUS is the easy knockout winner. Not only can you cash in on a sweet welcome bonus, but you get access to an incredible number of bet types for every fight on the card.
What's really unique is that not only does BetUS offer the over/under rounds bet, but they also offer the "go the distance" bet (which gives you the last 30 seconds of the final round on the under), and the ability to pick the exact round a fight ends.
If you're looking for real money UFC betting sites that put out odds early and offers the ultimate in betting flexibility, look no further than BetUS.
Best UFC Betting Site for Line Shopping – BetOnline

While BetUS wins the main fight, making money betting on the UFC should involve a team effort. And all puns aside, if you're serious about cashing in on real money UFC betting, you need to be shopping your lines for each fight. Because the betting odds for every fight are often different at different UFC online sportsbooks, you can make way more money making the same bet just by placing the bet somewhere else.
If you're looking for a companion option to shop your UFC lines, look no further than BetOnline.
Odds on all fights on main and undercard
Even more UFC prop bets than at BetUS
Betting lines released far in advance of the card
Online UFC Betting in the United States
The more popular the UFC becomes the more US online sportsbooks work to make sure they have odds up for all possible angles of each event. This has done nothing but benefit users!
Here's a few benefits US bettors enjoy as a result of this rapidly growing industry:
More online UFC sportsbook options
More competitive UFC odds posted
MMA Betting sites with bigger betting bonuses
State of the art UFC betting apps and mobile sportsbooks
More open discussion of UFC betting tips and strategy
Have more questions about the US betting market or what online sportsbooks are best for your state? Be sure to click the link below:
Where is UFC Betting Most Popular in the US?
To answer this question we had to look into quite a few different factors. The states below are listed in order combining the state's total UFC betting site related web searches, amount wagered on MMA fights, and overall interest in the sport:
| Rank | State | % of UFC Betting in the US |
| --- | --- | --- |
| 1 | Nevada | 8.28% |
| 2 | Hawaii | 4.55% |
| 3 | Colorado | 3.97% |
| 4 | Pennsylvania | 3.78% |
| 5 | Massachusetts | 3.56% |
| 6 | Nebraska | 3.06% |
| 7 | Idaho | 2.98% |
| 8 | New York | 2.81% |
Betting on the UFC vs Other MMA Organizations

As we've already stated, the UFC is the biggest and the fastest growing MMA organization in the entire world. There's probably a decent chance that a lot of you have only heard of the UFC. In fact, there is a chance that some of you think the sport is called UFC. Let's clarify this before we go any further.
The NBA (National Basketball Association) is a league that players play basketball in. You would never say, "I am going to go play some NBA." Basketball is the actual sport, and the NBA is just a league.
The same is true for the UFC. The UFC is an organization that has fighters compete in mixed martial arts. You would never say, "I am going to go do some UFC," or "I train UFC." You would say that you train mixed martial arts. Mixed martial arts is the actual sport, and the UFC is just a league.
Now that we've made sure to clarify that, let's talk about betting on the UFC versus some of the other MMA organizations that exist. While the sport is exactly the same and the rule sets are pretty much identical, there are some marked differences when you approach it from a betting standpoint.
Fighter History/Fight Footage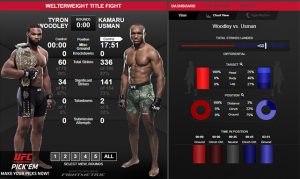 Most fighters don't start their careers in the UFC. They spend years coming up through the ranks of other smaller organizations hoping to one day earn a contract with the UFC. What this means is that most fighters in the UFC are going to have a decent history of fights and therefore a solid amount of fight footage for you to review.
In the smaller organizations, fight footage may not be put up online after the event or may be very hard to find. It might be one of the first organizations they've been in, and there is a decent chance they are early on in their careers. This puts you at a bit of a disadvantage if you're betting on these smaller organizations.
Sharp MMA bettors like to look at more than just data and like to look at fight footage to try and make their predictions. Even if you are a heavy data bettor, that data is MUCH more likely to exist for a fighter in the UFC than one in a smaller organization.
You're also much more likely to know the different fighter's previous opponents when they have been fighting in the UFC or are at least at a point where they are entering the UFC. Many experienced MMA sports bettors say that looking at how a fighter performs against specific types of opponents could be the most important key to making successful picks.
The bottom line here is that when betting on the UFC versus some of the smaller or newer organizations, you are going to have fighters with a longer track record, more fight footage, and opponents you recognize. Knowledge is power and knowledge is fleeting in the absence of information.
Access to Information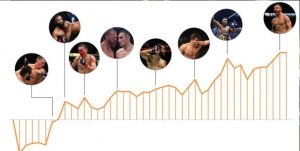 In the above point, you'll have much more access to historical information on fighters in the UFC versus the smaller organizations. Regarding current information, though, it's a double edged sword.
The higher up the fighter food chain a fighter moves, the less accessible they are going to be to the general public. A fighter early in their career will be working out at gyms where you could literally walk in and join and watch them practice. There's no one looking into why you're joining or anything like that.
Try walking into Jon Jones' gym just to hang out and watch him train. We can guarantee you that it's not going to be as easy. The fighters at the top of the food chain (mainly those in the UFC) will not be as available to the general public as those working their way up. This does not necessarily mean that you will get less information on the fighter, but it will be a different kind of information.
You will probably get more information on UFC fighters in terms of quantity, but it will all be coming from official channels. There will be tons of articles and fight breakdowns from experts for you to pour through that won't be available for the smaller organizations. However, you won't be getting a lot from the "rumor mill" or private sources. This sort of information from inside the gym becomes much more protected the higher up the ladder the fighter moves.
So is this a positive or a negative? The answer depends on you. Some people like the official reports and data and breakdowns to help them make their picks. Some people prefer to figure out all of that information on their own. Ultimately, it comes down to your preferences on whether or not this is a positive or a negative.
UFC Betting Apps and Other Mobile MMA Betting Options
One of the main draws of online betting is convenience, but really how much better is it to be chained to your desk at home to place your bets than to be chained to a brick-and-mortar sportsbook?
This very question has lead to the greatest innovation to ever hit the online sports betting world; UFC betting apps.
Here's a look at online betting traffic in 2020 to show how quickly the industry has shifted toward mobile UFC betting sites:

Operators noticed this trend and adapted. Now every MMA betting site worth doing business with in 2022 has gone to great lengths to make sure they offer an exceptional mobile user experience to their customer either through a state-of-the-art UFC betting app or a mobile-friendly website.
At US betting sites like BetUS, MyBookie, Bovada, BetOnline and many more you'll find cutting-edge mobile solutions that make betting on the go a breeze. All the best sites for betting on UFC fights in 2022 have been tested on a variety of mobile devices to make sure our users won't run into any issues.
Fighter Bonuses? How About UFC Betting Bonuses!
UFC fighters can win free cash by doing things like having the performance of the night. If they can get some free money, why can't we? Well, now you can. If you're looking to bet on the UFC online, you can take advantage of several different real money bonus offers out there.
In simpler terms, UFC betting sites will give you free money and free VIP perks just for deciding to make your bets with them. Let's look at our favorites for the best UFC betting bonuses, as well as the different types of bonuses you'll see available from time to time.
And in case you're wondering, yes, we update this page regularly. So if you find the need in the future for some more free cash, hit the bookmark button now and come back and see us later.
Best Real Money UFC Betting Bonus – BetUS Welcome Bonus

125% Welcome Bonus up to $3,125
150% up to $7,500 when you use crypto
10x rollover requirement
No max winnings limit
Includes an option casino bonus
14-day expiration
Types of UFC Betting Bonuses Available
Welcome Bonuses
Pro: Usually the largest bonus offered
Con: Only available to new, first-time bettors
Availability: Extremely popular
A UFC welcome bonus is either an independent deposit bonus or a collection of different bonuses grouped together awarded to first-time bettors. Generally, these are the most lucrative bonus offerings you'll find at real money UFC betting sites because marketing departments know they have to try the hardest to get new bettors through the virtual door.
Don't forget that you can take advantage of more than one welcome bonus if you're planning on betting a lot.
Deposit Bonuses
Pro: Very lucrative way to pad your bankroll
Con: Not ideal for people looking to bet only one card and withdraw because of the rollover requirement
Availability: Extremely popular
A UFC deposit bonus is when the sportsbook agrees to match your real money deposit up to a certain percentage or dollar amount. Generally, the bonus is paid in bonus dollars that must be wagered a certain number of times before they're eligible for withdrawal.
Make sure you fully understand the expiration timeframe (how long you have to earn the bonus) and what's required before you can cash out.
Reload Bonuses
Pro: It's not limited to just first-time UFC bettors
Con: Might not be available at the exact time you need it
Availability: Fairly popular
A UFC reload bonus is nothing more than a deposit bonus that's available for someone who has already made a deposit. If you happen to go on a bad run or take a break for a while and want to put more money onto a real money UFC betting website, then a reload bonus is exactly what you're looking for.
Keep an eye out for reload bonuses. Even if you don't necessarily need to boost your bankroll, it might be a smart idea to take advantage of the offer.
Free Wagers
Pro: Absolutely no downside to a free UFC bet
Con: Fairly rare and hard to find
While these UFC wagers aren't the most common, you do see them from time to time around special events or as part of a welcome package. The premise is simple. Make a bet on a qualifying UFC fight. If you are right and win, right on! But if you happen to lose, the UFC betting apps will refund your wager in the form of bonus dollars.
If you see the opportunity to make a free wager, take it. Even if it's on a particular fight that you don't see value on, a free bet always has value.
Reduced Juice Wagers
Pro: Increases your payout potential on both sides of a UFC bet
Con: Hard to find and are generally only for one particular bet
As you may or may not already know, every time you make a real money bet on the UFC online (or in-person), the sportsbook has built-in a small percentage for themselves as payment. Often, this is referred to as the vig, the rake, or the juice.
From time to time, some of the best real money UFC betting sites will offer particular bets with reduced juice. While this might not seem like a big deal, it really is. It automatically increases how much you can make on a particular UFC bet.
Even if you don't have a strong prediction on the selected fight, the reduced juice offer is a must-use. You have to be right a significantly lower percentage of the time to be profitable.
VIP Rewards Credits
Pro: Perfect way for regular bettors to cash in on some added perks
Con: Could entice you to wager more than you want to
Availability: Somewhat popular
Many of the top UFC betting sites for real money offer VIP rewards programs. In return for making real money wagers, you can earn points or credits. These points can be redeemed for cash, tournaments, swag, trips, or whatever else the marketing department dreams up.
Make sure you read all of the rules for a VIP rewards program before you make your first bet. Most importantly, make sure you check to see if you need to opt-in by checking a box or contacting support. The worst thing that can happen is you think you're earning credit from your real money UFC bets, but you're not.
Important Factors to Note About Real Money UFC Betting Sites
Access to the Most Popular Types of UFC Bets
It's common to find online sports betting sites that offer real money bets on the main events or just the main cards. Additionally, these lower-quality UFC betting sites only offer wagers on who is going to win the fight.
What do we want to see before we'll put an option on our list of the best UFC betting sites? We want to see action on every single fight on the card (including the undercard), as well as action on the most popular UFC wagers. These include:
To-win bets
Over/under round bets
Go the distance bets
Exact round bets
Method of victory bets
Parlays
Lines Released Well Before the Cards
While fights do change with people pulling out or getting injured, we do still have a pretty solid idea of what the majority of the fights on a card are going to be well in advance. So, why shouldn't we get the UFC betting odds far in advance?
We think we should. And for that reason, you'll notice that our list of the best real money UFC sportsbooks online put out lines on fights several weeks ahead of time (if not further).
Betting Lines on Smaller UFC Events
Every real money sportsbook in the U.S. offers betting action on the main events of main UFC cards. But what about UFC Fight Nights? Or specialty UFC events? Well, we think real money UFC betting apps should give you action on those fights too!
Additional MMA and Combat Sports Betting Opportunities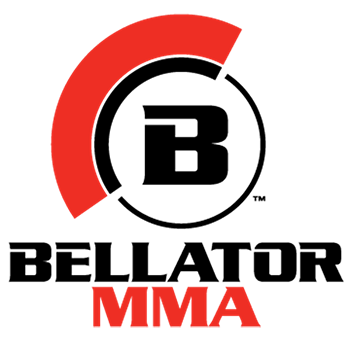 Many UFC bettors also like to bet on other MMA competitions outside of Dana White's rule. While it's not a 100% necessity to make our list of the top UFC betting websites, it's still something we like to look for.
That way, if you want to wager on something like Bellator or ONE, you can do it under the same roof.
And to take the last point one step forward, people who like to bet on the UFC for real money online also may want to bet on other combat sports. Whether it's boxing, Jiu Jitsu, judo, or wrestling—we want you to have those options without having to run all over the web.
Lightning Fast Payouts
You should be able to get your UFC online sports betting winnings faster than a flyweight's punch! Okay, maybe not that fast, but close. There's no reason in today's market that you should ever need to wait more than a few days or a week to get a payout in the U.S. or anywhere in the world.
The Different "Levels" of UFC Betting Sites
When looking for where to bet on MMA/UFC fights online it's important to be aware of the different kinds of online betting sites available. Real money UFC betting sites come in all shapes and sizes. And if we had to categorize them (outside of just best betting sites and the worst), here's the way we'd do it.
Championship Only Sites
These are the online UFC sportsbooks that only offer action on major championship fights or main events. These aren't great for regular UFC bettors but are nice for those who only bet on the major fights (not the full fight card).
Main Card Only Sites
The next step up when it comes to UFC gambling sites is the ones that run action on the main card only. While this isn't ideal for serious bettors, it might be okay for more casual bettors.
All Fights
The silver medal for UFC mobile betting sites goes to the providers who offer action on every fight on the card. While we don't necessarily need action on the early prelims, getting action on the undercard and the main card is awesome.
The Best of the Best
And the king (or queen) of UFC gambling apps? It's the sites that not only offer action on every fight on the card but the sites that offer an extensive number of bet types on each fight. Some real money MMA betting sites let you bet on the undercard, but you can only wager on who is going to win. We think you should be able to bet props and more on every single fight.
UFC Betting Resources
Answering Your Questions About the Best UFC Betting Sites
The best UFC betting site in the U.S. is
BetUS
. The site has an impressive signup bonus, releases UFC odds early, and offers an extensive number of bets on every fight on the card. You can check out more of the best UFC betting apps and sportsbooks at the
top of this page
.
The easiest real money UFC wager you can make online is a to-win bet. This is a wager on which fighter is going to win a fight. It doesn't matter in what round they win or by what method they win. A win is a win.
If you're looking to win a lot of money, you could pick an underdog to win or try parlaying several fight winners together on the same ticket. The exact amount you get paid on a real money UFC bet depends on how likely the wager is to happen.
When you win money on a UFC fight bet, it gets credited into your account within a few minutes (at the longest) after the fight. As for cashing out your winnings, it takes anywhere from 24 hours to about a week, depending on the cashout medium you choose.
Cryptocurrency is the fastest option
.
It depends. Some UFC betting websites allow in-between round betting, while others only offer action up until the fight starts. If you do get the option to "in-game" bet, it can be a lot of fun and a great way to find some opportunities to earn cash.
Yes, the best real money UFC betting apps in the USA offer action on the main card fights as well as the undercard fights. If they're punching, you can be betting.
Definitely not! If they were this page wouldn't need to exist. There are UFC/MMA betting websites online that are only looking to steal money from users. It's not worth finding these sites on your own and losing your own money.
We can't say this enough, only use the best MMA betting sites!