The Academy Awards is viewed as the most prestigious awards show in the entertainment industry, and with good reason. The Oscars are the most watched awards show in the United States on a yearly basis. They're also at the top of the charts when it comes to entertainment betting.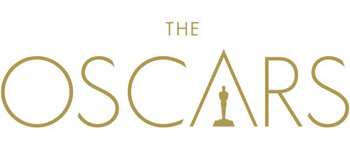 There are plenty of tips and strategies you can utilize if you want to learn how to bet on the Academy Awards. There is so much interest in the Oscars that most of the top online entertainment betting sites will post all sorts of different lines and prop bets. Oscar Sunday has become something of an American holiday over the years, which has made it one of the most popular events on the calendar when it comes to entertainment betting.
Betting on the Oscars is a good way to make the viewing experience more enjoyable, especially if you didn't wind up making it to the movies much during the previous year. Best of all, you don't even have to have seen every film in order to make an educated bet on the Oscars. If you do a little research and study the odds, you can always find some value.
Types of Academy Awards Bets
You can find betting odds on just about anything these days. Because the Oscars are such a highly anticipated event every year, betting sites will offer odds on a number of different categories for real money betting on the Oscars.
The most popular types of Oscars bets available are futures bets. Betting on which movie will win Best Picture or which star will take home Best Actress are a couple of examples. The Oscars odds for Best Picture will look like this:
Oscars Odds to Win Best Picture
Parasite (+220)
Once Upon a Time in Hollywood (+900)
Joker (+1200)
The Irishman (+6600)
Jojo Rabbit (+8000)
Little Women (+10000)
Ford v. Ferrari (+15000)
Oscars betting sites will also offer an array of props. For example, at online sportsbooks with odds on the Oscars, you can bet on whether the longest acceptance speech will run over or under four minutes long. You can wager on whether there will be a snafu with regard to one of the announcements, as we saw several years ago when La La Land was mistakenly awarded Best Picture when Moonlight had actually won it.
What to Look For in An Oscars Betting Site
Oscar Betting Coverage
This goes without saying, but finding a betting site that actually offers Academy Award betting lines is obviously a must. Some real money Oscars betting sites will cover the major awards, but there are plenty of other sites out there that really get down into the weeds when it comes to their offerings. You can find sites that have Oscars odds on awards like Best Original Screenplay and Best Sound Mixing.
So, if you're a hardcore movie nerd, finding Oscars betting sites with comprehensive coverage is a smart move.
Competitive Lines
Some sites where you can bet on entertainment events will post Oscars betting odds and then will simply forget about them shortly after doing so. While there's no exact science when it comes to handicapping an awards show, the best Oscars betting sites stay on top of betting trends and adjust the odds accordingly. Trying to gain an edge against the house is one of the core tenets of being a successful online bettor, so taking advantage of sites that may be slower to update their odds is a potentially helpful idea.
Oscars Betting Sites Safety
If you want to bet on the Academy Awards online, you have to be willing to put some personal information out there. So, you need to have the confidence that the online sportsbooks with odds on the Oscars you're betting on aren't going to put your personal data at risk.
Fortunately, every site for real money Oscars betting we recommend has high marks when it comes to safety and security. There are unfortunately some scammers out there, but we would never recommend a site for betting on the Academy Awards online that has a dicey track record when it comes to your own personal safety.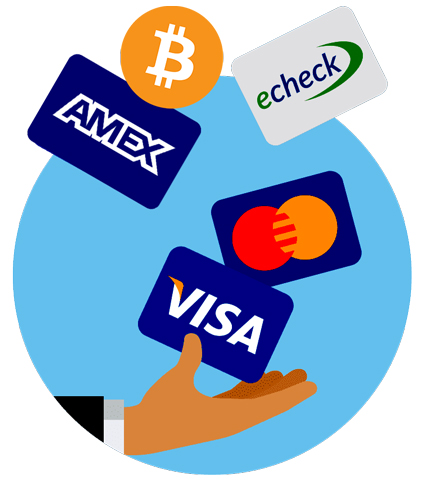 Banking Options
Oscars betting online is all about convenience. That's why having the ability to utilize a number of different banking options is an absolute necessity if you're looking to enjoy the best possible Oscars betting experience. Gambling sites take a variety of different payment methods these days, which is a way to help customers work their way around certain restrictions or laws. The best Academy Awards betting sites accept most major debit or credit cards, cryptocurrencies, and e-wallets.
Bonuses and Promotions
Online betting sites are in the business of trying to attract as many new customers as they possibly can. One way in which Oscars betting sites try to set themselves apart from their competitors is by offering unique types of bonuses.
Simply put, they will essentially give you free betting money just for signing up.
The sites with Academy Awards betting odds will offer to match your initial deposit up to a certain percentage, and you can then use that money to wager on the Oscars online. Some websites also offer reload bonuses and other types of benefits for returning customers as a way of keeping people coming back for more.
Good Customer Service
If you run into any issues, you don't want to be using a bookie that doesn't have a dedicated customer service team ready and able to help. You want people that quickly respond to your emails or answer any phone calls you may have to make. That's why you should only use an entertainment betting site that has a good reputation when it comes to assisting customers.
Mobile Compatibility
Again, convenience is the name of the game when it comes to betting online. There's a decent chance that if you're real money betting on the Oscars, you're probably doing it from the comfort of your own couch. If you need to quickly make another bet or check updated odds, having your mobile device handy helps to streamline the process.
Sites that optimize their pages to fit mobile devices, or sites that offer a complementary mobile betting app, tend to get better marks than those that make the mobile experience more clunky than it should be. Being able to place your Oscars bets via mobile device is absolutely crucial.
How to Bet on the Oscars Online
1. Sign Up
The first step in how to bet on the Academy Awards online is to find a good entertainment betting site with Oscars odds. Using the guidelines listed above, you should have no trouble finding a reliable entertainment betting site at which you can bet on the Academy Awards. Once you've chosen one, the sign-up process is incredibly easy. All you have to do is find the "Join" or "Sign Up" tab at the top of the page and enter some personal information, like an email address and password.
2. Deposit Funds
Next, enter your promo code in order to collect your bonus when you make your first deposit. Enter the amount you'd wish to deposit into your account and click your preferred payment method. After that, your account should be funded, bonus and all!
3. Bet on the Oscars
Now, you're ready for the fun part. Find your way to the "entertainment" tab and scroll down to where the site lists Oscars betting odds. Cycle through the options before you find the bet you want to place. Enter the amount you want to risk and place your wager.
When Can You Bet on the Oscars Online?
Awards season typically begins shortly after the new year. The Academy Awards almost always take place in February, which gives you a full calendar year to watch as many movies as you possibly can. Doing an adequate amount of research is paramount to being a successful bettor.
Oscar nominations are typically revealed a couple of months before the show actually airs. Entertainment betting sites will post their Oscars odds shortly thereafter, which means you have quite a bit of time to get your bets in before it all goes down.
Oscars Betting Tips
Bet Early

As mentioned, betting sites like to get their Academy Awards betting odds out early as a means of drumming up public interest. However, the first sets of odds won't always look the same by the time Oscar Sunday rolls around. Sites will adjust their odds in the weeks leading up to the show as a way of keeping up with betting trends and predictions.
For betting favorites, odds will shorten in a hurry. That's why if you want to bet on one of the favorites, it's smarter to do it earlier rather than later. You'll get a lot more bang for your buck betting on a favorite in January than you will the day before the Academy Awards in February.
Take Note of Other Awards
The Academy Awards are prestigious, but it's not the only awards show that takes place during awards season. The Golden Globes usually happen around a month before the Oscars, and those that win Globes typically stand a good chance of taking home even more hardware on Oscar Sunday.
For example, all of the major award winners from the 2020 Golden Globes went on to fare well at the Oscars a month later. Those that win Globes will also typically see their odds adjusted in anticipation of the Academy Awards, which means you have to be quick if you want to take advantage of the most profitable odds.
Critical Reception Matters
There's a decent chance your favorite movie in a given year won't win a single award at the Oscars. Critics and Academy voters have different criteria than typical movie buffs do when it comes to grading films. There's a reason movies like Star Wars and The Avengers typically don't get much love at the Oscars. Movies like that rack up cash at the box office, but critical reception is often lacking. That's why there is more to research than simply watching a movie.
Taking the time to read reviews and critiques can give you some more insight into what voters may be thinking when it comes to specific films and awards.
Betting on the Oscars FAQ
Betting on the Oscars online is legal anywhere online sports betting is legal. These days, there's a decent chance you live in one of the states that recently voted to legalize sports betting.
There are also no laws that make it illegal for Americans to place online bets at offshore sites. Most of the top Oscars betting sites happen to operate offshore, which means you're in the clear from a legal perspective.
The major awards tend to garner most of the attention when it comes to betting on the Academy Awards online. Best Picture is the biggest prize of the night, and that's the prop that usually attracts the most bets. You can say the same for Best Actor, Best Actress, Best Supporting Actor, Best Supporting Actress, and Best Director.
Most of the major awards tend to have clear-cut favorites by the time Oscar Sunday rolls around, which is why betting early can be so advantageous.
The Oscars Betting Online Conclusion
The Academy Awards are the crown jewel of awards season, and putting some money on the outcomes is one way to make the viewing experience a lot more rewarding than it normally would be. There's also plenty of value to be found in the odds, which means placing bets on the Oscars is a good way to fatten your wallet as well.