Free NFL Picks
When the end of summer approaches and temperatures begin to drop, it can only mean one thing: football season is upon us! Fall marks the return of NFL betting, arguably the most thrilling time of year for handicappers and football fanatics alike.
Of course, what truly makes for a great season of NFL betting is finishing the year with a larger bankroll than you began. To ensure your success, TheSportsGeek draws from a team of experts and sophisticated AI algorithms to serve up winning NFL picks each week.
Whether you're looking for detailed breakdowns of matchups or cold, hard stats, the NFL picks articles featured on this page have you covered! Keep an eye out for new NFL betting content, as it is continually being published to this page.
While you're here, learn about several different types of football wagers and how they each offer a unique approach to betting on the NFL. Learning the basics of NFL betting will help you get the most from our free picks. Plus, it's good to fully understand your options when deciding how you'd like to bet on the NFL.
Are you picking the winner straight up, going against the spread, betting on point totals, or something longer-term like the eventual league MVP? We'll be making NFL picks and predictions for these things and more.
Finally, if you hope to do research and make winning NFL picks for yourself, check out the links below for more NFL betting topics and strategy guides.
Featured NFL Pick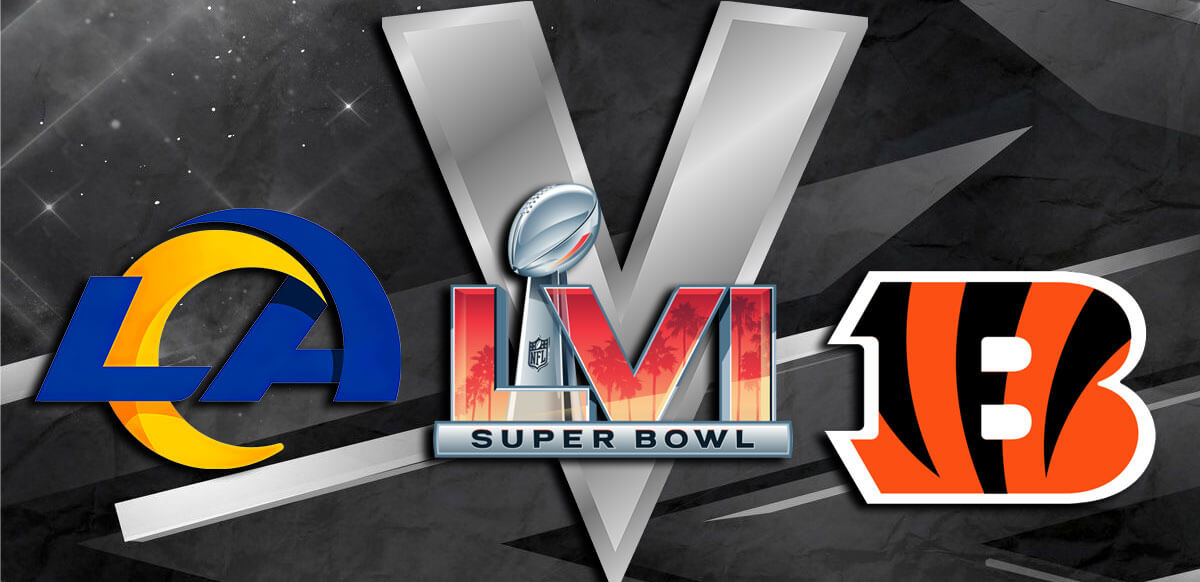 Los Angeles Rams vs. Cincinnati Bengals Super Bowl Pick – Super Bowl 56 February 13, 2022
-4SPREAD -110ODDS OUR PICK RAMS BET NOW! The highly anticipated Super Bowl 56 will kick off on Sunday at SoFi Stadium in Los Angeles. A team will be in their home stadium for the Super Bowl for the second straight year. Before the Tampa Bay Buccaneers hosted Super Bowl 55 at Raymond James Stadium, we never had this happen. One Super Bowl later: We're doing it again, as the Los Angeles Rams host the Cincinn...
Read More
Filter Our Latest NFL Picks
Types of NFL Bets
The best NFL betting sites provide users with a wide variety of ways to wager on a given football game. Whether you want to pick the winner straight up, bet the point spread, or focus your wager on the total number of points both teams will combine to score, there's an option for you. You can bet on nearly any facet of an NFL game!
NFL Picks Against the Spread
Spread bets are the most popular method of betting on the NFL. Point spread bets apply a handicap to each team's final score, evening the odds between two unevenly matched opponents. The spreads make it possible to bet on what would otherwise be a heavy favorite without requiring you to risk huge amounts of money for minimal profit.
NFL spread bets apply a point spread based on the discrepancies in talent between two teams.
For example, a "6.5-point favorite," will have six-and-a-half points subtracted from their final score. If you bet them against the spread, they must win by at least seven points to cover the spread and win the bet.
On the other side of the wager, the underdog receives 6.5 points to their final score. That team can win the bet even if they lose the actual game, as long as they don't lose by seven or more.
To learn more about this type of wager, check out our NFL spread betting guide.
NFL Total Betting
Totals bets allow you to wager on NFL games without being forced to predict a winning team. Maybe you have strong feelings about the type of game you expect to be played, but are less sure of who will prevail. You might be anticipating a high-scoring shootout, where the last team that scores, wins.
So, why not bet whether the total number of points scored by both teams combined will land "over" or "under" the totals line set by NFL betting sites? Most point totals are set to the half-point – for example, 49.5 — to ensure the score always falls on one side of the line, avoiding ties.
NFL Moneyline Betting
Moneyline bets are the most basic way to wager on NFL games. You pick the winning team without worrying about points or anything else. However, moneyline odds can be quite skewed to account for the talent gaps between the squads. A bet on the favorite winning pays out substantially less than a successful underdog pick.
The odds are written as positive or negative three-digit numbers.
The team with the "+" before their odds is the underdog. The number after the plus represents the potential payout on a $100 bet. So, if you wagered $100 on a +250 underdog and won, you'd earn $250.
The side with the "-" before its odds is the favorite – oddsmakers think they have a higher probability of winning the game. The larger the negative number, the more you must stake to win $100. For a –300 favorite, you must risk $300 just to win $100.
NFL Prop Betting and Futures
Believe it or not, we've barely scratched the surface of ways to bet on the NFL. The previous section covered bets for individual games. However, NFL betting sites also set lines for things that won't be made official until later, usually at the end of the year. Then there's the litany of wagers dealing with individual players, miscellaneous outcomes, and aspects of the league taking place off of the field.
NFL Futures Betting
NFL futures allow you to wager on outcomes that won't be decided until a later date. In most cases, futures lines are resolved at the end of the season. Before the opening game of the season, NFL betting sites post futures lines dealing with how many games each team will win, which franchises will become NFC and AFC champions, the eventual Super Bowl winner, who will become the Most Valuable Player, and more.
As the season progresses and we get a clearer picture of how the league stacks up, the NFL's futures odds change to reflect the latest probabilities. If you have any wild predictions, it pays to place your bets early, before reality begins to prove you right and the oddsmakers shorten the odds – and thus the potential winnings — accordingly.
NFL Prop Bets
NFL props are bets that cover anything related to the league or a game that might not fit in the other wager categories.
For example, a common prop asks whether a specific player will score a touchdown or not – and there will be odds for multiple players. NFL betting sites may also post odds for which player or team will score first. When the Super Bowl comes around, oddsmakers go crazy with the NFL prop bets!
You can wager on the opening coin toss, the length of the National Anthem, the color of Gatorade dumped on the winning coach's head, the songs played during the halftime show, whether certain words or phrases are said by the announcers, and a million other creative possibilities. You can bet on just about everything imaginable, and then some.
FAQ section
TheSportsGeek publishes two different types of NFL pick articles: expert picks and computer picks.
The betting articles written by our experts feature in-depth analysis and predictions from our team of handicappers. Of course, because they're human, they may also take unquantifiable factors into account when breaking down the contest. For example, an NFL expert may see a rumor about a team's star player on social media. It's a factor that may impact the game but isn't a quantifiable statistic.
AI algorithms make our computer picks based solely on hard, numerical data. Computers are far more efficient at finding patterns in the numbers that correlate to probable outcomes and can crunch enormous sets of numbers in seconds.
Some of the variables included in our computer's analysis include:
Recent and Historical Data
Simulated Games
Advanced Metrics
Latest Trends
Betting Value
Our AI algorithms collect all the data sets mentioned above plus substantially more, then use that information to run thousands of simulated games between the two upcoming opponents. The computer predicts the most likely result of an NFL game based on outcomes that occurred most frequently in simulations.
Computer picks are an excellent tool to assist your NFL betting because they learn and improve as the season progresses. Our AI algorithm learns from its previous mistakes and adjusts as new information is received, continually improving and refining the model.
Very rarely. There may be honest, knowledgeable handicappers selling access to their picks through various services, but the vast majority are scams. Why waste money on some sketchy service when you have a winning combination at your fingertips with our expert predictions and the ever-improving computer picks -- all for free?!
Rest assured, those services aren't dedicating anywhere near the time and effort to NFL betting as our team at TheSportsGeek!