The state of Hawaii is up there as one of the most restrictive states when it comes to gambling. Lawmakers have entirely outlawed all forms of gambling, leaving residents to utilize offshore providers to meet their online gaming needs.
Similar to Utah, Hawaii has long had a strong anti-gambling sentiment. Today, we're going to take a look at the legal landscape of gaming in Hawaii, help you pick out real money Hawaii betting sites, and give you the tools to start betting online today.
Best Online Sportsbooks in Hawaii
Plenty of factors go into choosing high-quality Hawaii betting sites. Our experts at The Sports Geek have done all the hard work and narrowed down dozens of options to this list. Our selections for the top Hawaii sports betting sites had to meet a plethora of rigorous criteria. You can be assured that playing on any of these recommended sites will provide a fun and safe online gambling environment. Below our list of top sites, you'll find a few of the criteria we evaluated in our search. Feel free to use this list in evaluating any HI sports betting site that may be on your radar.
Hawaii Betting Sites Ranking Criteria
Online Hawaii Sportsbooks Security
Whenever you're evaluating Hawaii sports betting sites, it is crucial to start with website security. Every online casino should offer state-of-the-art protection for all your data. High stakes sports betting is stressful enough without needing to worry about whether or not your info is secure. Our experts have carefully vetted each one of the sites on our list, and they are all verified secure. There's no need to worry about any of your personal or financial info getting into the wrong hands.
Different Platforms
In addition to site security, it's also vital that any Hawaii sports betting site we recommend offers a seamless experience across multiple devices. In this day and age, customers should expect to have full control over where, when, and how they play. Players should be able to place bets even if they're not at a computer. Each of our selections provides players with multiple gaming options, including PC, tablet, and mobile apps.
Intuitive User Interface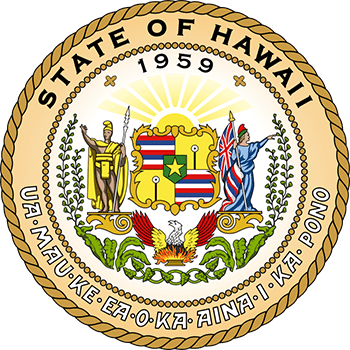 Being able to play on lots of platforms is great, but it's equally essential that the quality of the experience on those platforms is second to none. We only looked at Hawaii online sportsbooks that have invested heavily in the customer experience. These sites have all refined their player experience to a level significantly above that of their peers. You'll find each of these sites easy to navigate, simple to use, and beautiful to look at. You'll enjoy spending time on any of these sites.
Best-in-Class Customer Service
Along with a great digital product, we focused on real money Hawaii sports betting sites that also provide a high-quality customer service experience. If you've ever had to deal with poor customer service, you know how quickly it can spoil your entire online gambling experience. You want to use an online sportsbook that has a long history of customer satisfaction and always puts the player first. Rest assured that if an issue arises on any of these sites, they will have your back.
Competitive Odds
You cannot talk about Hawaii online sportsbooks without addressing the quality of their sports betting odds. Any sports bettor will know that odds are how a bookmaker conveys the payout that corresponds to an individual bet. Since all sportsbooks do not offer identical odds, there's an opportunity for the player to gain an advantage based on where they choose to play.
Picking real money Hawaii betting sites with superior odds is important because better payouts mean larger wins.
For players still determining if online sports betting makes sense for them, there is another advantage of online sportsbooks to consider. Almost all online betting sites in Hawaii will provide superior odds to their brick and mortar counterparts. For conventional casinos, they have a sportsbook with a captive audience and no real competition. In contrast, each HI sports betting sites needs to compete with every other online gambling websites. This creates fierce competition between sports betting sites that results in better odds for players. Some sites provide better odds as a way to create a competitive advantage.
Quick Payouts
When you hit a big win, you'll want to have access to those winnings as quickly as possible. A vital aspect of top Hawaii sports betting sites is the ability of players to have quick access to funds. Each of the sites on our list will be able to get you cash in less than an hour in most cases. Regardless of where you choose to play, make sure the site won't tie up winnings with days and days of processing.
Hawaii Online Sportsbooks Payout Minimums
Along with fast payouts, we looked for HI betting sites that offer low payout minimums. This feature is vital for all players, but especially for new players and small stakes players in particular. Low minimum withdrawals provide added liquidity for small players. All the sites that made our list above will let you withdraw as little as $1 in most cases.
Variety of Games and Betting Options
They say variety is the spice of life, and gambling is no exception. You want to play on a Hawaii sports betting sites that offer you the entire range of available online gambling. Even if you're only interested in sports betting or slots right now, make sure to pick a site that has both. Should you get tired of one type of gaming, you'll want to have new things to try.
Also, having a wide range of games available will enable you to move into new areas and expand your horizons as a player. One of the most critical factors in finding long-term enjoyment from betting is to always be learning. Choosing a diverse site will allow you to do so without requiring you to find a whole new online casino.
Live Betting
If you're focused on sports betting, live betting may be an essential part of real money Hawaii online sportsbooks you're looking for. Live betting is a feature in which players can place real-time bets as a game or event is taking place. The great thing about live betting is that it allows the bettor to be much more engaged with the sport as it's happening. Also, you won't bet limited to the bets you placed before the contest.
You might be able to place a bet mid-game on who will score the next goal in a soccer match, or perhaps you can place a bet on the total points scored in the fourth quarter of a football game. Since the odds of these bets change as the match progresses, they provide a whole new level of action compared to your typical match bets.
Live Dealers
If you prefer the casino-style games, there are also live options for you. The best Hawaii sports betting sites are now offering casinos that have live dealers for table games. Just like it sounds, these games give the player the ability to sit at a virtual table with a real dealer via webcam. Players can get real-time feedback from the deal, communicate with him or her, and get the same feeling as being right on the casino floor.
Minimum and Maximum Bets
Make sure to look at the min and max bets your Hawaii betting sites allow. Minimums will be particularly crucial if you're a beginner. Low minimum bets enable you to place small bets while you're learning. Doing so will help you to minimize risk during the crucial development stage of your sports betting career.
For more advanced players, you'll want to look for a Hawaii sportsbook offering high bet limits. By having higher betting limits, players will be able to push up the value of their wins. Casinos put upper limits to limit their exposure should the player hit it big. Make sure you play somewhere that can adequately reward your efforts.
Cryptocurrency
Some players may be familiar with cryptocurrencies as they have become increasingly popular over the last decade. Since the first explosion of Bitcoin a few years back, digital currencies have become all the rage. People from around the world are using hundreds of different coins for all sorts of things. It was only natural that these currencies found their way into online gambling.
Players prefer these digital coins because they are easier to transfer than standard currencies, they often incur fewer fees, and they provide a level of anonymity rarely found in online payment. If crypto is your thing, you'll be happy to know all these sites support lots of different coins, including Bitcoin, Litecoin, Ethereum, and Dogecoin. Lots of Hawaii sports betting sites will even offer exclusive promos for players who choose to use crypto.
New Player Signup Bonuses
You'll want to make it a priority to look at the new player signup bonuses each online betting sites in Hawaii are offering. These perks are an exclusive deal given only to new players. They serve as a way to attract players away from the competition. Most of the time, these come in the form of deposit matches. Say a sports betting site is offering a 50% deposit match on a players' first deposit up to $500. If that player deposits a full $500, he or she will get an additional $250 from the casino.
You should always take advantage of bonuses like this as they can be quite lucrative. Having an extra boost to your bankroll can be an immense help when you are first learning to bet. Make sure to take all the free money you can get. These funds can help increase your runway for building a successful betting strategy.
Promotions at Hawaii Betting Sites
Finally, look for a Hawaii sports betting site that provides the players with compelling promotions. Whereas the new player bonuses are exclusive, promos are open to all players. These are tools used by the casinos to keep players engaged by offering them new ways to play or the opportunity to win big prizes.
Players may get the chance to enter a drawing to win a car by playing a particular game, or they may be able to enter a slot tournament with a cash prize. Be sure to take advantage of these as much as possible because while some may seem small, promos can add up over time to make a huge difference.
These promotions vary from site to site, so take a look for yourself to see what each of the online sportsbooks in Hi are offering. Some promotions are recurring, while others are one-time events, but you will be able to get an idea of the promos that site likes to run.
How to Start Betting Online in Hawaii Today
1. Pick out a Hawaii Sports Betting Website That Fits Your Needs
The first step to getting started with sports betting is to choose the real money Hawaii betting sites that best fit your needs. The site you choose to play on will be one of the most significant determining factors in the quality of your overall online betting experience, so take your time. Use our list of criteria as a starting point for how to evaluate each of the options. Determine with attributes matter most to you, then take a look at each site on the list of recommended sports betting sites. Each site will be a little different, so feel them out for yourself.
2. Sign up for Your Account and Add Funds
After you've made your choice, get signed up for an account, complete registration, and add funds to your new sports betting account. This process should be quick, easy, and only takes a few minutes. If you plan to fund your account with a bank transfer, you'll need banking details. If you plan to use a third-party provider, make sure you've created an account there and have the credentials ready. Remember that each of the recommended Hawaii betting sites above are secure, and there's no need to worry about the safety of your info while playing on any of them.
Another thing to consider when completing this step is the new player bonuses for which you might qualify. Take a look at what's available and see if any of them will work for you. Keep in mind, you may need to deposit a little more than you originally planned if you want to take full advantage of juicy deposit matches. While this might feel like a risk, you're getting free money from the house, and everyone loves free money.
3. Try out All the Research Tools
Once you've completed registration, the next step is getting familiar with the sire. To be successful in sports betting, you'll need to get comfortable looking at lots of data. Thankfully, high-quality HI sportsbooks will offer you access to historical data, expert picks, and analysis to help you refine your bets. Look around on all the tabs and try out all these tools before you start placing bets. You want to use all the information at your disposal so you can make the best possible picks.
Now, it's time to get started betting. Search around for a bet that makes sense to get you started. Look for something simple in a sport you already know. We suggest that all beginners start small and move up to larger bets over time. Doing so will enable you to learn while minimizing financial risk. There will always be time later to take larger bets. Your focus at the start should be to learn.
Here's our bonus pro tip. When you start betting, keep detailed records of the bets you take, the logic behind them, and the outcome of those bets. Keeping a journal of your work will enable you to spot patterns in your results. These patterns can help you identify which parts of your strategy are or are not working. Use this data to assess your strategy objectively. Doing so will help you develop your skills. Any pro will tell you this is the key to success.
Finally, once you feel like you're ready for a challenge, try out a new sport. Do some reading to get yourself primed before laying down any real money. Since all sports are different and no two sports have identical betting strategies, you'll have the opportunity to learn new aspects of sports betting. Developing new skills will make you a stronger player and will make for years of betting fun.
Is Sports Betting Legal in Hawaii?
Hawaii is explicitly clear when it comes to the legality of gambling. There are no forms of legal gambling at all anywhere in the state. This means no brick and mortar casinos, no Hawaii-based online casinos, and no DFS. Hawaii is one of a small handful of states to ban DFS. On top of that, they don't even offer a state lottery.
However, this sentiment doesn't mean there haven't been attempts to push for legalization. Since 2010, there have been multiple attempts to legalize gambling. But each time, the bills have run into resistance. Proponents of legalization argue that the state is losing millions in potential tax revenue to offshore sites.
At the same time, opponents believe legalized gambling comes with its fair share of additional societal problems. Even after the reversal of PASPA in 2018, there have been no successful attempts to legalize sports betting or any other kind of gambling.
The good news for Hawaii residents is that they're still able to play on reputable offshore sports betting websites like the ones that made our list. Since these real money Hawaii betting sites are not based in the US, they're not subject to US law.
Betting on offshore gambling sites should not be taken lightly, as playing on unvetted sites comes with considerable risk. Thankfully, our team has done most of the leg work to help you identify which ones are safe. If you choose to play from Hawaii, you can be sure you'll have the same quality experience on any of these sites as you would on any US-based site.
Best Sports to Bet on in Hawaii
Players have always debated which sports and which teams are best when it comes to sports betting. In the state of Hawaii, however, the most popular sport and the most popular team are quite clear. Residents love their University of Hawaii football team. The Rainbow Warriors are easily the most recognizable sports team in all of the islands.
If you aren't a fan or still don't know where to start, here are a few pointers to get you headed in the right direction.
First, not all sports are created equal. Different sports will offer different odds and different payouts. Look for a sport that aligns with your style and risk tolerance. If you're looking for longer odds and bigger payouts, perhaps look at more obscure sports. If you'd rather have tighter odds but still want to bet on what you know, look into the mainstream sports like football or soccer.
Second, remember that high payouts are a reflection of higher perceived risk on the part of the bookmaker. A sportsbook will only offer a 100:1 payout on a bet they are pretty darn sure they will win. Don't chase huge payouts to hit it big. Think of your sports betting as a career, not a lottery ticket.
Finally, you should always start by betting on sports you're familiar with. You're much more likely to be successful betting on sports you already enjoy than ones you know nothing about. This advice may sound obvious, but it's easy to get caught up in the excitement and get in over your head. If you do want to branch out, educate yourself before betting and start small.
Hawaii Online Sportsbooks Summary
Residents of the state of Hawaii are hard-pressed to find any legal gaming options due to extremely restrictive regulations. With there being no legal forms of legal betting in the state, players are left with using offshore sports betting site to place bets.
With the potential incremental tax revenue that could come along with legalization, Hawaii may make progress in the future. Until then, players have lots of excellent options for high-quality real money Hawaii sports betting sites like the ones that made our list.
Hopefully, you learned a bit more about the legal environment of gaming in Hawaii, learned about how to select online sportsbooks in Hawaii for yourself, and now have the tools to start your sports betting career. Be sure to check back on The Sports Geek as regulations are ever-changing. Always gamble responsibly and never bet more than you can afford to lose. Have fun and good luck!
FAQ About Hawaii Betting Sites
Currently, there are no state-regulated establishments to bet on sports in HI. But residents can place bets using reputable offshore sports betting websites like the ones we recommended above.
By far, the most popular team to bet on in Hawaii is the University of Hawaii Rainbow Warriors football team.
No. Residents are not allowed to play on any DFS sites.
While there are no legal Hawaii-based online casinos, residents are free to play on a variety of high-quality offshore sites like the ones we have selected above.