Ever since roulette made its debut appearance in 18th century France, people have been obsessed with the wheel's potential to make them rich. And for good reason. Even the worst gamblers of all time stand to make a buck from roulette with the right bet.
As time went on, roulette branched off into a few different variations, but it has remained one of the most popular table games of all time.
And when gambling became popular online, roulette was one of the first table games adapted for online play.
Today, roulette is not only a staple of any online casino, it's also made its way to mobile gambling platforms. In this article, we'll discuss how to win real money with roulette apps, as well as give our recommendations for the best online roulette real money apps.
How to Find the Best Roulette Apps for Real Money
When you're looking for a new app, specifically the best online roulette app, where do you start? Do you search on Google for real roulette app reviews, or do you hop into the Apple or Google Play Store?
Google Play Store
Most of the roulette apps in the Google Play Store sit at around a 3–4-star rating, but don't be fooled! Many of these apps are free-to-play, and an overwhelming amount of them have been accused of cheating or rigging the wheel. Because the apps are free to play, they aren't subject to the same licensing or game-testing standards as roulette for real money apps. Trying to find a good roulette app is like digging for a needle in a haystack.
Apple Store

The App Store, while a bit more refined, has the same problem as the Google Play Store. Most of the roulette apps on the App Store are also free, but with in-app purchases of additional coins or cosmetic items. The reviews don't leave a lot up to interpretation, and while scouring the App Store, we read so many one-star reviews about unsavory gambling practices.
Casino Apps for Real Money Roulette
The best way to find reliable, safe roulette apps is through online casinos. Most online gambling sites nowadays have an app so you can play your favorite games on your phone or tablet. Because these casinos have been licensed and tested, you're likely to be far more satisfied with the app than if you had downloaded a random roulette wheel app from the Google Play or App Store.
Our Top Picks for Real Money Roulette App Downloads
To make sure you don't get scammed by an unsavory app or lose all your amassed "coins," we recommend using an app from an established online casino to play roulette. Here are our top picks:
888 Casino App

Available for both Android and iOS devices, the 888 Casino app offers the chance to win real money at roulette, blackjack, baccarat, and over 1,000 slots games. Most games are provided by NetEnt, a reputable software provider, and new players can rest assured with 888's Malta Gaming Authority license. As of right now, the 888 Casino app is only available for New Jersey residents.


Mansion Casino App

This app features all kinds of exciting features, including integrations with PayPal and Neteller, live dealer tables, and compatibility with both Android and iOS (though it works arguably better on iOS devices). In addition to great slots games, Mansion Casino also has blackjack and roulette. Unlike some other gambling apps, Mansion Casino allows players to claim a welcome bonus and make deposits and withdrawals directly through the app.


Sugar House Casino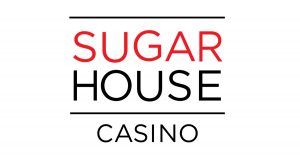 Sugar House is a popular land-based casino with multiple locations across the US. Their app, while only currently available for NJ and PA residents, offers a $250 sign-on bonus with a low wagering requirement. You can play all your favorite slots games, as well as roulette, and make deposits using Neteller, PayPal, or Google Pay.


BetMGM

Another massive gambling company, BetMGM, has opened up their mobile app for players in Delaware, Michigan, New Jersey, Pennsylvania, and West Virginia. They offer tons of slots games, craps, blackjack, baccarat, and of course, roulette. Players can claim a $1000 bonus with deposits via Neteller, Skrill, PayPal, and most credit/debit cards.
Smartwatch Roulette Gambling Apps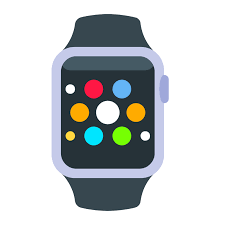 Mobile betting isn't just about your smartphone or tablet anymore, it's also about your smartwatch. That's right, you heard us. Your smartwatch.
Some app developers have been designing games specifically for the Apple Watch, Samsung Gear, and other smartwatches. These apps pair down the functions of the games, so slots are great for the small screen size and limited controls of a smartwatch.
But, the developers over at Spin Palace have designed a roulette game that's ported to smartwatches. Because of the round wheel, the game works great on round watches, like the Moto360.
Gambling on a smartwatch is still a relatively new endeavor, but it makes wagering on the move fast, simple, and efficient.
What Makes for a Great Real Money Roulette App
There are a few different criteria we use to rank roulette apps with real money gambling. First and foremost, we look at game quality, then we scrutinize the mobile compatibility, banking options, and the software provider.
Choosing an app usually isn't something that most people put a lot of thought into. If it looks fun, they download it and sign up. But, when you're putting real money on the line, it's worth taking the extra time to do the research.
Below, we've outlined everything you need to know about choosing the best real money roulette app.
Game Quality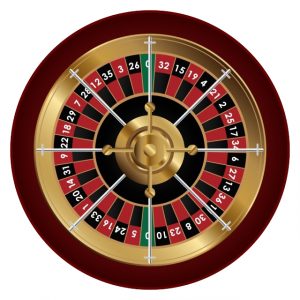 Above everything else, you want your online roulette app to have the best game quality possible. That means crisp visuals, enticing audio design, and simple yet satisfying controls.
Not all real money roulette apps are built the same. Some software providers cut corners or fail to port their game over to mobile.
You'll easily be able to tell which apps had the most production value. If the game glitches or the wheel jolts while spinning, then the game hasn't been optimized for mobile.
Since the screen size on mobile is much smaller than on desktop, the numbers on the wheel should be clearly visible, as well as the betting options at the table.
Compatibility
While most roulette apps for real money are designed to work on all mobile devices, you might experience some technical troubles if you have an old phone or device that doesn't run on iOS or Android.
If you're just looking for a roulette app to play with the most basic features, then your device won't matter much. However, if you want to take advantage of all the in-game bonuses and bonus rounds, then it's best to play on something relatively new and capable of running advanced 3D graphics without any glitches and lag.
Safe Banking Options
A great real money roulette app will require players to make a deposit in order to play, and it should offer multiple easy ways to do so. There are several accepted payment methods that work well with the majority of online casinos, but you have to choose the one you use the most already.
It's best to stick with a banking method that you're familiar with and has easy integration with your phone. For example, if you have the PayPal app, you'll easily be able to make deposits with your biometrics or a saved password. Entering your card information every time you want to spin the wheel is slow and inefficient.
The best real money roulette apps should integrate popular payment methods to make banking simple and fast.
A Reputable Software Provider
When an online casino offers slots, roulette, or other table games, chances are they're licensing the games from a software provider. After all, it's a lot easier to use games that already exist instead of paying developers to create all new games.
Most casino apps work the same way, and that's why some roulette apps online aren't as good as others.

Now, it's a lot of work to read up on all the software providers, but there a few you should avoid. RealTime Gaming is a fairly common software provider, but they have a history of unsavory practices and opposing player winnings. Betsoft is also another big name in the gambling software industry, and they are equally as shady when it comes to player jackpot claims.
You should look for reputable software providers like Microgaming, Play'N Go, and Evolution Gaming.
How to Play Online Roulette for Real Money
Playing roulette in a land-based casino is the epitome of the game, pairing the atmosphere with great gameplay.
That being said, it's equally as fun to play roulette on a mobile app. It's faster, unique, and offers the same great payouts as the classic table game.
Here are a few pointers for those of you not acquainted with roulette:
Understanding How to Win
Roulette is a fairly simple game with easy ways to win. When you login to your favorite online roulette app, you're presented with the betting mat, which will show you all the available wagers.
Once you decide on a wager and place your chips on the desired bet, the wheel will spin. Wherever the ball lands will determine what bets are won. For example, if you bet on red and the ball lands on black, you lose your bet. But, if it's red, you'll get a 1:1 payout.
Understanding the Wheel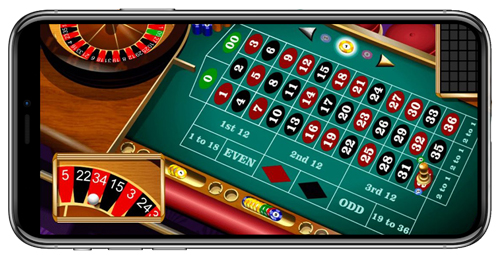 Generally, the roulette wheel doesn't change much from variation to variation. The only real difference is between the American Roulette wheel and the European Roulette wheel.
The European Roulette wheel has numbers from 1-36 that alternate between red and black tiles. There is also a single, green zero tile, which represents the House Edge.
In American Roulette, there are still 1-36 tiles, but in addition to the single zero, there's also a green double zero. Landing on the double zero has the same effect as landing on the single zero, and for this reason, the House Edge of American Roulette is much higher than European Roulette.
Understanding the Betting Table
Most roulette betting tables are the same, so if you've seen one, you've seen them all. Let's break down the different bets of roulette:
Straight Up – betting on a single number, pays 36:1
Split Bet – betting on two adjacent numbers, pays 17:1
Street Bet – betting on a row of three numbers from the betting table, pays 12:1
Corner Bet – betting on four numbers from the corner of the betting table, pays 8:1
Double Street – betting on two rows of three numbers from the betting table, pays 5:1
Column Bet – betting on one of the three columns from the betting table, pays 2:1
Dozen Bet – betting on 1-12, 13-24, of 25-36 pays 2:1
Even/Odd – betting on even or odd, hitting a zero results in a loss, pay 1:1
Red/Black – betting on either red or black tiles, pays 1:1
Low/High – betting on either 1-18 or 19-36, pays 1:1
New players tend to keep with outside bets because there's a lot less risk, and you can still get a fairly nice payout depending on your bet size.
Online Roulette Variations
Roulette has been around for a long time, dating back to the 18th century. As such, the game has undergone many changes and has multiple different variations.
The three most common variants are American, European, and French Roulette. Let's break it down:
American Roulette
By far one of the most popular roulette games, American Roulette is a staple of almost every land-based casino in the US.
In this game, the wheel has the numbers 1-36, as well as a zero and double zero tile. Both zeros represent the House Edge, which is about 5.25%.
European Roulette
European Roulette is offered alongside American Roulette at a lot of American casinos but has unrivaled popularity in the EU.
European Roulette has the numbers 1-36, as well as a single, green zero tile. The House Edge is 2.7%, making it a much better game for the players. While you still stand to make money on American Roulette, but with European Roulette, your chances are much better.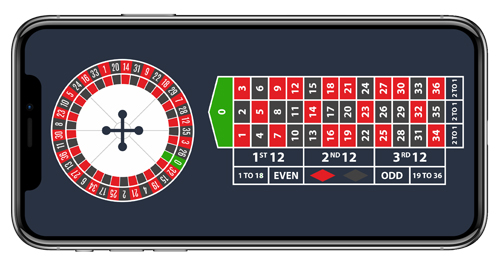 French Roulette
French Roulette is the same as European Roulette but with two exceptions: the en prison rule and the la partage rule.
En prison states that if you place a bet on even/odd and the ball lands on zero, the dealer can place your bet in prison. If you hit your next wager, you get your bet back, but if you lose, it goes to the house.
La partage states that when the ball lands on zero, you're only required to forget half your bet.
As you can see, French Roulette is much more forgiving to players, with a House Edge of 1.35%. Because of the low House Edge, most casinos won't offer French Roulette; it's just not profitable for them.
Whenever you find an online roulette app or online casino that offers French Roulette, you should play it!
Online Roulette Variations
There are a few other variations of roulette that have popped up with the prevalence of online gambling. They might seem like a fun, exciting take on the classic game, but most of the time, these games have much higher House Edges, making them less profitable than the traditional game.
Some variations add more wheels, more balls, and more bets. Others combine the principles of roulette with other games, like bingo. Here are a few of the common variants:
Mini-Roulette
Penny Roulette
Live Speed Roulette
Multi-Ball Roulette
Multi-Wheel Roulette
Spingo
Tips for Playing Online Roulette
Now, on the surface, roulette is a very simple game. You bet, spin, win or lose. That's how it goes. But there's a lot more that goes on behind the scenes that you need to be aware of. And, there are a few tips to help you maximize your profits.
Pick The Right Roulette Wheel App
Make sure you're always using a roulette app that's reputable and respected. The last thing you want is to sign up with an online roulette app for real money and end up winning the jackpot, only to realize your app isn't legit.
Always check the reputation of the developers and software providers, and keep an eye out for any signs of suspicious activity. These can include payment methods you're unfamiliar with, bad reviews on the app store, or glitchy, poorly-made games.
Know Your Bets
While it might be tempting to place a large Straight Up bet, and win 36:1, that hardly ever happens. Play it safe.
Outside bets have some of the best odds in the game, and their payouts aren't bad either. After a few games of winning outside bets, you might be rolling in money. Or spinning!
Inside bets have a much lower chance of success, but the payouts can be enticing. Don't be fooled, the casino or roulette app wants you to make risky bets, and they might even give you bonuses to do so.
Try a Betting System

Betting systems aren't designed to help you get better at the game, and for a game as unpredictable as roulette, all they do is help you manage your money.
Most betting systems are built to help you minimize your losses while increasing your chances of walking away with more than you came in with. The Martingale system is probably the most popular, and it's designed to work with roulette.
Placing bets can be one of the most stressful parts of roulette, but with a betting system, you know what to bet, when to bet it, and how many times you have to wager to make profits. They take the guesswork out of gambling, so you can focus on having fun.
Learn About Variance
This is where it gets a bit technical. Variance refers to the impact different bets have on your bankroll. For example, placing multiple Inside Bets in a row will result in a vast up/down of your bankroll. You win big, but you lose often. This is known as high variance.
Low variance is when you're making multiple even-money bets, like red/black, even/odd, or low/high. Over time, your bankroll will either steadily increase or decrease instead of swinging hard up or hard down.
If you're in the business of making money quickly, high variance bets are your best option. But if you're a long-game player, sticking with low variance bets will help you more overall.
Know When To Walk Away
Spinning the roulette wheel app can certainly be very addicting, so it's a good idea to set a budget, as well as win/loss limits. Sticking to a solid budget will help you avoid unnecessary losses, while win limits help you stop gambling after you've hit it big.
Walking away from a game like roulette can be hard because no one knows what spin will be your life-changer. It's different than poker, where if you're unskilled, you probably want to exit the app or walk away from the table because you lose so much. That's the allure of roulette: anyone can win!
Just remember to play smart and get out while you're ahead.
Pros and Cons of Roulette Apps for Real Money
Getting Started With a Real Money Roulette App
Getting started gambling with an online roulette app is pretty easy, but here's a quick guide to help you along the way.
Find an app that interests you: You can browse the Google Play and Apple Stores to find real money roulette app that piques your interest, or you could download one of the apps we've recommended.
Sign up: Signing up for your online roulette app might be the longest process in this list, but even then, it won't take long! Simply provide your name, email, and address, and create a secure password. Sometimes, online gambling apps will ask you to submit identity verification info, and if that's the case, all you have to do is take a photo of your state ID or driver's license.
Add a banking option: To fund your account, find a secure banking option that you already use. This could be Skrill, Neteller, CashApp, PayPal, or a secure crypto wallet. Only use your credit/debit card as a last resort to avoid fees and giving out information you can't take back. This is also the step where you can claim a bonus—if the app offers any—but always make sure you read the terms and conditions before accepting the promotions.
Check your connection: Before you start spinning the magic wheel, make sure you have a stable WiFi or data connection. Not every app requires a great connection, but it will certainly improve your experience and safeguard against losing money from dropped service.
Choose your bet: The first step to actually playing a real cash roulette game is to choose your bet. For your first spin, pick an even money bet like odd/even or red/black. You have close to a 50/50 split to win the bet.
Spin away! Once you've locked in your bet, click the spin button and you're off to the races! Always remember to never gamble with money you can't afford to lose and practice safe gambling.
Online Roulette Apps FAQ
No. Online roulette games, whether on mobile or on desktop, operate using a random number generator (RNG). These machines create a random string of numbers constantly, and when you spin the wheel, it chooses one, again at random. Tampering with an RNG device is a crime that casinos won't risk. And because the RNG has no memory space, it won't ever choose a number or color in relation to any previous bets, it's left completely up to chance.
Aside from having a lower house edge than its two brothers, French Roulette is much more forgiving to players if they land on the zero during any of their spins, requiring them to only give up half their bet to the house.
Anyone who tries to sell you a guide on roulette strategy is playing you. Because of the random nature of roulette, there's no way to create a sound strategy. The best way to play the game is to manage your bankroll, make smart bets, and use a betting system to keep track of your funds. Other than that, it's all left up to the luck of the spin.
Online roulette apps often allow players to make much smaller bets than they usually would, so really, whatever you're comfortable with. We've seen people play roulette with a $20 bankroll and walk away with a significant sum. Depending on the app, you might be able to bet as low as $1, or as high as $500, per spin.
It really depends on your playstyle. If you like risking it all, Inside Bets like the Straight Up or Split Bet are risky but with high payouts. But, if you like playing it safe, the Outside Bets have much higher chances of success but with lower payouts. Logically, you could win multiple Outside Bets and walk away with the same amount had you won a single Inside Bet.