The great state of Mississippi has a long history with gambling. Since the passage of the National Indian Gaming Act in 1988, interest has only grown. Continued expansion across the state has led to a vibrant gambling scene, offering players everything from poker to sports betting.
Our goal is to help shed some light on the current legal climate of real money Mississippi sports betting, help you figure out which Mississippi sports betting website will work best for you, and teach you how to get started betting today.
Best Mississippi Sports Betting Sites in 2022
After combing through dozens of Mississippi sports betting sites, below are our top picks for the best of the best. Our team evaluated an extensive list of criteria in determining which of these websites rose above the others.
Using this list, you will be able to find Mississippi betting sites that fits perfectly with your goals as a player. Below you will find some of the criteria we used in evaluating the various Mississippi sports betting sites.
Our Criteria for Choosing the Top Mississippi Online Sportsbooks
Do They Have New Player Bonuses?
Right off the bat, it's important for any site we recommend to offer players with compelling newcomer signup bonuses. These are bonuses that new players get to help them get started. Often, these perks are deposit matches that only apply when the account it first funded.
Mississippi sports betting sites like
Bovada
might offer a 50% match up to $1,000. If the player deposits a grand, the site will give the player an extra $500.
Having that extra cash can be a massive benefit as it's essentially free money. Make sure to take advantage of these as much as possible.
What Promos Do They Offer?
Promotions are a tool the Mississippi betting sites use to keep players coming back and keep them interested. Promotions can run the gambit from free play credits to cashback on losses. In some types of sports betting, they can even be free contests. In DFS, for example, free contests are continually happening. While these free contests are tough to win, it's all upside since it costs you nothing. We selected Mississippi sports betting sites that offer players a variety of promotions as well as promotions that provide value. These promos might seem small, but they add up over time.
How Are the Odds?
Good odds are the keystone of Mississippi sports betting sites. Any site we recommend must offer players excellent odds. We have evaluated the Mississippi online sportsbooks on our list to make sure they have some of the best odds anywhere online. One significant benefit to consider when deciding if online sports betting is right for you is the fact that online sportsbooks will often have better odds than land-based sportsbooks.
While a physical casino has a captive audience, Mississippi real money online sports betting websites have tons of competition, which means offering better odds becomes a competitive advantage. This competition, in turn, results in a benefit for the online bettor.
What Different Bets Do They Offer?
Variety is another important aspect of a quality sports betting website. Some sites will offer only a few bets or only offer select sports, while others will provide bets you never thought existed. On betting sites like BetOnline, you can place bets on things way beyond sports like who will win the current season of Survivor or what the over/under will be in a competitive eating competition.
While not everyone will want to take these exotic bets, having a wide range of sports and bets available makes for a much more enjoyable online gambling experience and helps keep things interesting.
How Fast Are the Payouts?
Making sure players can get cash out when they need to is a critical component to a good Mississippi betting site as it can have a direct negative effect on the player experience if there's an issue. Imagine winning a major bet, seeing your balance skyrocket, then needing to wait days and days for winnings to show up in your bank account. This kind of situation can be extremely stressful, which is why we only recommend online sportsbooks that pay quickly. All the sites on our list payout in less than 24 hours in most cases.
Is This Betting Site Secure?
Site security is always a top priority when discussing online gambling. Players want to make sure their funds are safe no matter where they are playing. Our list is comprised only of Mississippi betting websites that are verified secure, have an excellent player safety record, and have a long history of positive player feedback. Rest assured that any real money sports betting site we recommend will offer you the best and most secure online sports betting experience available.
How Is Their Customer Service?
Many players don't consider their sites' customer service offering until it's too late and the player has experienced a major issue. We want to make sure any site we recommend resolves issues quickly, professionally, and puts the player first. Each of these betting sites has a long track record of excellent customer reviews. Our team has done the legwork, so you don't need to worry about whether your betting site has your back if something goes wrong.
How to Start Betting Online in Mississippi
1. Decided Which Mississippi Sports Betting Sites Meet Your Needs
Start by evaluating each of the Mississippi sports betting websites on our list above. Note the differences between them and get an idea of what you're looking for in a real money sports betting site. Maybe you're a beginner who wants to be able to try betting on tons of different sports just for fun, or perhaps you're a pro looking for the absolute best odds available for your game of choice. Either way, we've got a betting site for you. Picking a Mississippi sports betting site that matches your goals will be one of the most significant determining factors in your player experience, so take a little time to feel comfortable with your choice before jumping in.
2. Register and Add Funds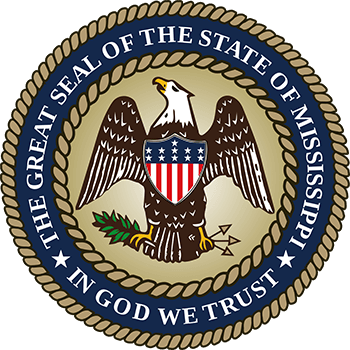 The next step is getting registered to play and getting some cash into your account. You'll need basic personal info, and if you plan to use a wire transfer to https://www.thesportsgeek.com/sportsbooks/banking/how-to-fund/fund the account, you will also need banking details. Remember that any of our recommended sites are verified secure, so there's no need to worry about personal information getting out.
When you're ready to add funds, look over the new player signup bonus options and see if you qualify for them. If so, consider adjusting your deposit to maximize the benefit of this perk. Doing so might mean depositing a bit more than you originally planned, but consider that the match you get from the site is free money. Everyone likes free money.
3. Test out All the Tools
It's easy to jump right in after you have cash in your account, but not so fast, tiger. Make sure to take some time and understand all the features of your new Mississippi online sportsbooks. Some sites will offer analyses, expert picks, or other tools to help you make your bets. Knowing how to use these can make a massive difference in the quality of your picks, especially if you're new to sports betting. Get familiar with all the information at your disposal before laying down some real cash.
4. Place a Bet
Now, it's time to get started! Choose the sport that makes the most sense for you and take a look at all the available bets. For beginners, starting with a basic moneyline bet (where you pick the winner) might make the most sense. As a general rule, we always recommend starting small and building up to larger, more complicated bets as you gain more experience.
Beginning with a solid foundation will lead to long-term success, and the best way to build that foundation is to start small. This strategy will also minimize your risk early on while you're learning the ropes.
5. Develop Your Strategy
As you continue to develop as a player, you'll want to be conscious of the strategies you're using and how they're working when betting online for real money at Mississippi sports betting sites. Being able to assess your plan and make changes when needed is a skill you must develop to grow into a serious sports bettor. If you need help refining your strategy or if you're brand new and don't have one, check out this guide to sports betting strategy to help get you up and rolling. For the more advanced bettors, we can help you take your game to the next level with our guide on how to win at sports betting.
Legalization of Sports Betting in Mississippi
Much like the rest of the US, Mississippi moved forward with the legalization of sports betting in the wake of the US Supreme Court striking down a 1992 federal law, which banned commercial sports betting. On August 1st, 2018, the first Mississippi sportsbook took its first bet, and by the end of the month, nearly two dozen casinos had sportsbooks open for business. The new regulations allow for betting to happen on-site only, which means that similar to other states, Mississippi-based websites are not legally allowed to take bets online.
HB 172 was filed in January of 2020 to enable both online and mobile betting throughout the state. Unfortunately, on March 4th, the bill failed. Until further steps can be taken and new legislation can be introduced, it's unlikely that much progress will be made in legalizing online sports betting in Mississippi. In the meantime, residents can place bets on a variety of offshore sports betting sites, such as the ones recommended on our list.
How to Decide Which Sports to Bet On at Mississippi Betting Sites
There's likely a wide range of sports that your new online Mississippi sportsbooks will allow you to bet on. The sheer volume of choice can be overwhelming, but we're here to help cut through the noise. Always remember that the bigger the payout, the riskier the bet.
The first step to determining what sports to bet on is understanding your goals. Not all games are created equal in that some games happen daily and others much less frequently. For example, if you want to be placing bets every day, football may not be for you. Also, mainstream sports usually offer tighter odds than obscure sports, meaning the upside on betting mainstream sports could be somewhat limited.
The second step is evaluating what you know. As a general rule, you should bet what you know or are at minimum bet a sport in which you have some interest. If you do not have a baseline knowledge of how a sport works or the desire to learn, you're unlikely to be successful betting on that sport. If you don't know what a greyhound is, you probably won't do great betting on dog racing without lots of learning. Use common sense and focus on areas where you can be successful.
Wrap Up on Mississippi Online Sportsbooks
Residents of Mississippi have long enjoyed gambling, and with the explosive growth of sports betting since it became widely legal in 2018, Mississippi has seen a surge in demand for betting to move online. In early 2020, a bill was introduced to legalize online betting, but that bill never passed. As new bills continue to be introduced and the landscape of online sports betting continues to evolve, the potential that online betting will become legal in Mississippi continues to grow. Be sure to check back on The Sports Geek for updated info on Mississippi sports betting sites.
Today, we have learned about the legal environment of online sports betting in Mississippi, determined the best sports betting sites in Mississippi, and laid out the basics to get you started. Hopefully, you feel prepared to put down that first wager and start winning. Have fun, gamble responsibly, and good luck!
FAQ on Sports Betting Sites in Mississippi
Technically, online gambling is not regulated in the state of Mississippi, meaning Mississippi-based casinos cannot offer bets online. However, players can utilize highly reputable betting sites that are based overseas to place bets, as these sports betting websites are not subject to Mississippi law.
Yes. It is legal in Mississippi to place real money bets on games in any of the land-based sportsbooks or using DFS sites. However, it is not permissible to place bets on sites that are based within the state. Any online sports betting for Mississippi residents would need to take place at an offshore online sportsbook.
Yes. All major DFS sites like DraftKings and FanDuel are considered a legal form of online sports betting in Mississippi.