The state of Arkansas took a huge step forward with the legalization of sports betting in November of 2018. This move may pave the way for the state to embrace both online sports betting and online casino-style gambling in the future.
For now, players can still gamble live at any of the state's land-based casinos or place bets on various offshore sports betting sites.
Today, we're going to discuss the legal environment of gambling in Arkansas, help you pick out the best Arkansas sports betting sites to fit your style, and give you the tools to get started betting today.
Top Ranked Arkansas Betting Sites
Our team at The Sports Geek has spent countless hours combing through dozens of real money Arkansas betting sites to bring you their selections for the top places to play. In evaluating each site, they used an extensive list of criteria to separate the best from the rest. You can be confident that choosing to play on any of these Arkansas online sportsbooks will offer you a safe and enjoyable online gambling experience.
Next, you will find a selection of the criteria we assessed. You can use this list of attributes for yourself when analyzing any online betting sites in Arkansas. We think these are some of the key points any contender has to hit to have a shot at getting our recommendation.
Our Arkansas Betting Sites Ranking Criteria
Competitive odds
One of the most important things to consider when differentiating between Arkansas sports betting sites is how their odds stack up with their competitors. Finding a website with the best odds is essential because you want to maximize the value of your wins. We evaluated each site to make sure they offer some of the best odds available on the internet.
If you have any experience with sports betting, you will be familiar with odds. Odds are how a bookmaker expresses the payout that corresponds with a specific bet. In addition to telling you the payout, the odds will also give you some insight into the risk the bet carries. Bets with more favorable payouts carry more risk.
There's another advantage to sports betting online. When you bet using a live real money Arkansas online sportsbook, there are no other options, and as a result, the bookmaker can offer you less competitive odds. In contrast, every Arkansas sports betting website needs to compete with all the other online sportsbooks in Arkansas. Some online betting sites in Arkansas will offer better odds as a means to attract players. Offering better odds to players gives the website a competitive advantage and works to your benefit.
Speedy Payouts
In addition to competitive odds, we think it's vital that any Arkansas sports betting site we recommend offers players fast payouts. Imagine hitting a big win and needing to wait days and days to get your money. This delay can add undue stress to the player and can diminish your overall online gambling experience. In most cases, the online Arkansas betting sites that made our list can get cash into your account in less than 24 hours.
Betting Options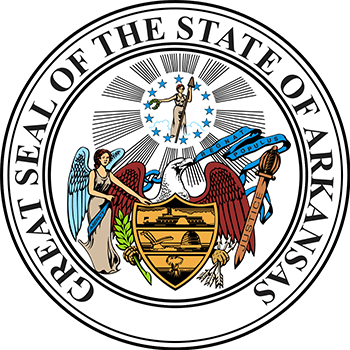 The variety of betting options an Arkansas sports betting website offers can have a considerable impact on the players' overall satisfaction in the long run. Some players are content with playing a single game or betting an individual sport, but most of us like to try new things and expand our horizons.
One of the best ways to develop as a player is to learn about new ways to bet. Learning new sports or new games will keep you engaged, keep betting fun, and perhaps even offer opportunities for bigger wins. We only recommend Arkansas online sportsbooks that offer players a full range of options, from sports betting to casino-style gaming.
Minimum and Maximum Bets
Minimum and maximum bets dictate the level of risk a player is allowed to take on a given bet. Each of these is important for a different type of player. New players will want to look for low minimum bets because this will enable them to learn without betting the farm. On the other hand, experienced players may want to look for higher max bets, which could offer them the potential for bigger wins. No matter what kind of player you are, the Arkansas gambling sites on our list have you covered with a wide range of bet increments.
New Player Signup Bonuses
One of the most common tools an Arkansas sports betting website can use to attract new players is a new player sign up bonus. This perk is an exclusive bonus given only to new players, and often only on their first deposit. Many Arkansas betting sites will offer to match a certain percentage of the first deposit a player makes. Taking advantage of these can be very lucrative so be sure to play on a site that offers one.
A site like Bovada might offer a 50% match on the first $1,000 deposit. If this player deposits the full $1,000, he or she will get an additional $500 added to their account.
There are special bonuses for those depositing with Bitcoin, too. Everyone loves getting free money, and these bonuses only apply to that first deposit, so make sure to take advantage of them.
Compelling Promotions
In contrast to new player sign up promos, which are exclusively for new players, promotions are for all players. These perks can either be one-time only or recurring events that offer players new ways to play. If you've ever played in a live casino, you have likely seen promos in action. They can range from entries to win a car to free play credits. In the world of DFS, entries into free contests have become popular. Look for an Arkansas sports betting website that offers promotions that appeal to you and remember that they add up over time, so even small promos can make a big difference.
Betting With Cryptocurrency
In recent years, digital currencies have become common throughout society. As their popularity grew, they found their way into online gambling. Players prefer these for a variety of reasons, including more anonymity, faster transfers, and lower fees. Each site on our list supports cryptocurrencies and, in some cases, even offer exclusive promotions for crypto players.
Security at Arkansas Betting Sites
When selecting real money online Arkansas sportsbooks, you should always consider security. It's crucial that you only play on an online sportsbook that protects your personal and financial data. Our team of experts has vetted each of the Arkansas online sportsbooks above, and all of them are verified secure. You can rest assured that playing on any of these Arkansas Betting sites will provide the safest and most reliable online sports betting experience possible.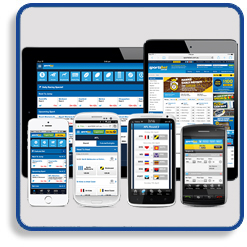 Different Platforms
As technology develops, so do players' expectations of how and where they can play. We think a high-quality sports betting website must offer players the option to bet on their PC, but also other devices. Players expect a seamless experience across all their technology, and that's what each of these betting sites provides. All our recommended Arkansas sports betting sites offer the ability to bet on PC, tablet, and mobile phones.
Intuitive User Interface
Another vital factor is the simplicity of the user interface. High stakes gambling is complicated enough without using a poorly-designed website. We focused on Arkansas betting sites that have spent the time and money to invest in refining their user experience. Good Arkansas sports betting sites should be clear, intuitive, and visually appealing, so the player enjoys being on the site.
Top-Quality Customer Service
Finally, excellent customer service is a must in the real money online sports betting world. If you have never had to deal with lousy customer service, you may not know how rare and valuable quality customer service can be. We only selected sites where you can bet on sports online in Arkansas with a long track record of putting players first. You can place your bets knowing that if an issue ever arises, any of these Arkansas sports betting websites will have your back.
Is Sports Betting Legal in Arkansas?
In November of 2018, the state of Arkansas voted to legalize sports betting. This move came on the heels of the United States Supreme Court striking down PASPA, a 1992 law that essentially prohibited all sports betting. With the passage of Arkansas Issue 4, the state approved the opening of four brick and mortar sportsbooks. Two are currently active, while the final two have been proposed but are not yet active.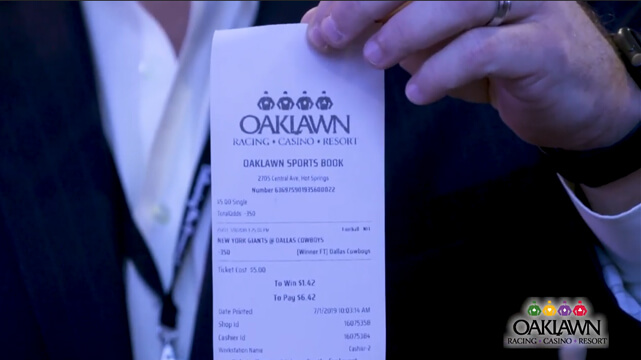 Unfortunately, Issue 4 did not legalize online or mobile sports betting. Many states struggle with how to include virtual sports betting because of the complications it brings with existing law, tax collection, and in some cases, tribal law. However, some states are highly motivated to figure out a way around these hurdles as there is potential for online gambling and online sports betting to generate an enormous amount of tax revenue.
Thankfully, the state's ban on sports betting online does not extend to DFS. Similar to many other states, Arkansas' passive stance toward DFS means players can play on all major platforms. DFS, which stands for daily fantasy sports, have exploded in popularity and now have players worldwide. This new type of fantasy sports melds the best parts of sports betting and fantasy leagues to provide a whole new, unique experience. Due to the fact that DFS has a skill component and is not just luck, many states are still unsure how to classify and manage it.
Steps to Betting Online in Arkansas
1. Decide on Your Arkansas Sports Betting Sites
The first thing to do is figure out which Arkansas sports betting site will be the best fit for you. Look through the list of criteria above, then check out each of the Arkansas online sportsbooks on our list. Seeing each site will give you an idea of which ones have the bits that matter to you. Since all Arkansas online sportsbooks are going to offer different things, take the time to do a little homework. Which sports betting site you use will be one of the most significant determining factors in the quality of your gaming experience Once you've made a decision, go ahead and start the registration.
Registration should be quick and easy. You'll need to have your personal info and banking info handy so you can set up your wire transfers. Remember that each of these Arkansas sports betting sites are verified secure. So, as long as you are using one of the sites we recommend, there's no need to worry about your data getting into the wrong hands.
3. Get to Know All the Research Tools
At this point, it would be easy to jump straight in and start placing bets. However, it will significantly benefit you to take some time to familiarize yourself with all the sites' features before getting started. Most high-quality Arkansas sports betting sites offer players a wide array of data points to help the player make picks. These tools can range from access to historical data and analysis to exclusive expert picks. In the world of sports betting, information is your friend. Use all the tools at your disposal, and you will significantly improve your chances of success.
4. Place a Real Money Bet
The time has come to place your first real money sports bet. Look through all the bets your Arkansas online sportsbook offers and decide which bets will make the most sense for you. Not all sports are created equal when it comes to sports betting so if you are unsure, start with a sport you know well.
Another thing we recommend for all beginners is starting small and building up to larger bets over time. Especially with those first few bets, the focus should get getting comfortable and learning. Think of this beginning stage as a down payment on a long and profitable sports betting career.
You've reached the start of what will hopefully be a successful sports betting journey. To maximize the quality of your picks and improve your performance over time, we highly recommend you record and refine your strategy. Any pro will tell you that having a continually evolving strategy is what keeps them in the black. Take the time to record what bets you make, the logic behind them, and the results. This strategy will give you invaluable insight into what is and isn't working. This type of learning will also enable you to grow as a player.
Best Sports to Bet on in Arkansas

There have long been debates about which sports are best when it comes to sports betting. In the state of Arkansas, there is a clear winner. By far, the most popular team to bet on in Arkansas is the University of Arkansas Razorbacks football team. With extremely loyal fans and the general dedication seen all across the SEC, the Razorbacks are the clear favorite.
If you are perhaps looking for a different sport or don't know where to begin, here are a few guidelines to help you decide which sport is best for you.
First, keep in mind that not all sports are created equal. Some sports will offer massive payouts while others will be much smaller. For example, mainstream sports tend to have tighter odds than more obscure sports. All the different sports also vary in frequency. Some have games daily while other events are once a year.
Second, remember that with big payout potential comes big risk. Your whole job as a sports bettor is to balance risk with reward to maximize your profit. Don't merely chase huge payouts. You want to be placing intelligent sports bets, not buying lottery tickets.
Finally, a good rule of thumb is to bet what you know. You are much more likely to make quality picks if you are betting on a sport you know well. If you do decide to expand into other areas, make sure to take the time to educate yourself on the fundamentals before you start putting down real money.
Arkansas Betting Sites Summary
The last few years have been exciting for the state of Arkansas. Between the legalization of sports betting, the growth of DFS, and the ever-changing landscape of online gambling websites, Arkansas residents have more options than ever to bet online. These areas may pave the way for broader legalization soon.
Be sure to check back on The Sports Geek for updates as laws change. Hopefully, you now have a better understanding of Arkansas gaming law, feel confident selecting your own Arkansas sports betting website, and have the tools to place your first bets. Always remember to gamble responsibly and never bet more than you can afford to lose. Have fun and good luck!
FAQ on Online Sportsbooks in Arkansas
As of late 2018, sports betting is legal in the state of Arkansas. However, the bill to legalize sports betting only applied to in-person sportsbooks meaning there are no state-run online sportsbooks in Arkansas. The good news is that players are allowed to gamble on reputable online Arkansas betting sites like the ones referenced in our list above.
Yes. Residents can play on any of the major DFS platforms including DraftKings and FanDuel.
By far, the most popular team to bet on in Arkansas is the University of Arkansas Razorbacks football team.
Technically, there are no real money sports betting websites regulated within Arkansas. However, players can still play on vetted offshore sites without issue. It is worth noting that not all offshore sites are safe, so stick with secure sites like the ones we listed above.
[ Back to Top ↑ ]