Gambling has long been a favorite pastime in the state of Indiana, with casinos offering a wide variety of in-person betting. Players can wager on all the standard casino-style games such as poker and blackjack while also being able to place bets on things like horse racing and sports betting.
Our team of experts has reviewed dozens of sports betting sites to help you narrow down which Indiana betting site is suited for your needs. Below are our picks for the best Indiana online sportsbooks that are guaranteed to provide you with excellent odds, world-class customer service, and the best overall online gambling experience. Below you will find details about the evaluation criteria that went into our selections.
For many years, Indiana had been resistant to allowing gambling to move online. But, in 2019, that all changed when the state opened up its first online sportsbook in the wake of broader sports betting legalization. This shift has set an important precedent that could drive what real money gambling looks like in the years to come for the state of Indiana.
What Makes Great Indiana Betting Sites?
Security
As with anything online, security needs to be a chief concern when deciding where to gamble. One of the most important criteria for real money online betting sites in Indiana we recommend is safety. Players can rest assured their funds will be secure. Each of the options on our list have a long track record of trust and security.
Payout Speed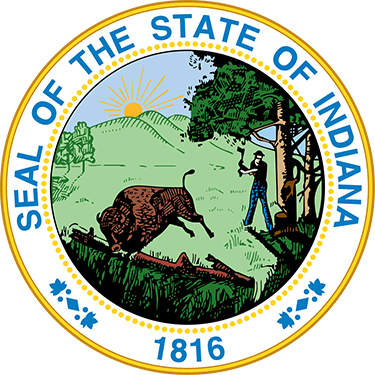 When you do hit it big, you may want to get your real money out ASAP. Each of the Indiana betting sites we've recommended offers speedy payouts so players can get winnings in their accounts as quickly as possible. In many cases, these withdrawals can happen in less than 24 hours.
Competitive Odds
Good odds are an essential part of any online betting site. With the legalization of online sports betting in Indiana, that means more entrants vying for customers. When Indiana online sportsbooks compete, players win. Make sure you are playing on the site that's going to offer you the best odds for whatever event or sport you are betting. Our recommendations often have the best odds available anywhere online.
Game Variety
The variety of games that players can enjoy should always be important. You want lots of options so you can keep playing without getting bored of a single game type. Playing on an online gambling website that only offers a few games or bets is like having a TV that only has one channel. It's okay for a while, but it's useless once you're sick of that channel. Sports betting sites like Bovada will even offer odds on unconventional bets like where the DJIA will close or who will win the presidency.
Betting Limits
High betting limits can be important for players who are professionals or for players who just want a chance at higher payouts. Some Indiana betting sites have limits on betting, which can be tedious for some experienced players. Our recommendations all have limits that will work for everyone from the beginner to the pro. If you're a beginner, be sure to start small and work your way up.
New Player Bonuses
Getting a kickback for signing up on a new site is always a good thing. With Indiana betting sites competing fiercely for players, there are always going to be bonuses available for new players. Getting your deposits matched can make a big difference in how long you can play or what bets you can take. Whenever possible, take advantage of new player bonuses as they are essentially free money. In some cases, these bonuses can be well into four figures.
Player Promos
We've all seen the promos on the floor at the casinos. They'll announce a name over the loudspeaker of a player who was just randomly selected to win $1,000. These promos keep players engaged and mix things up at real money betting sites in Indiana. The same is true for online betting sites. Good online Indiana gambling sites will offer promos all the time and can be anything from increased payouts for a limited time to cashback on losses. Utilizing these promos can also help you build your bankroll.
Live Gambling
Playing in a casino in person generally has a different feel than online gambling because of the human element. There's a real dealer responding to the player and engaging with the player. For a long time, you needed to be in a casino for that experience. But with the advent of live gaming, you can have almost the exact same experience from home.
Live gambling is offered by many premier online sportsbooks in Indiana and uses a webcam to let the player engage with a live dealer just as if the player were sitting on the casino floor. This can be great if you want that casino floor feel but aren't anywhere near an actual casino.
Indiana Gaming Law and the Future of Indiana Online Sportsbooks
With changes in legislation that now allow for online sportsbooks, Indiana betting websites could look very different in the years to come. The landmark decision to allow sports betting throughout the state was driven by residents pushing for more betting options and the state looking to create a new revenue source. The result has had an immediate impact with thousands of residents taking part since the first Indiana online sportsbook opened in September of 2019.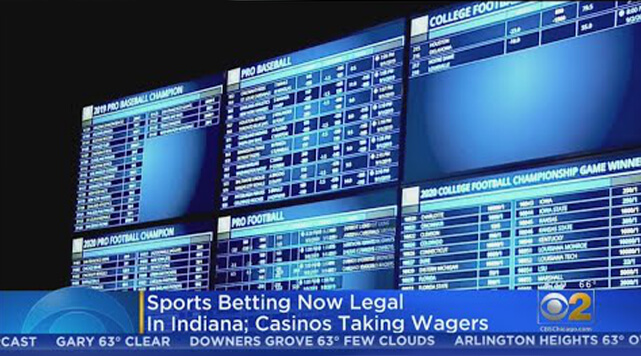 The most exciting aspect of this move to legalize sports betting is the unique precedent it sets for online gambling as a whole. Though all other online betting in Indiana is currently illegal, sports betting has the opportunity to prove a case for additional online gambling as a considerable new revenue source for the state.
If successful, sports betting will generate millions in additional tax revenue. Similar moves to legalize and regulate other online betting sites could have the potential to generate far more. Many more gamblers play casino-style games than bet on sports, meaning the potential tax revenue from wholesale legalization of online betting could have an unbelievably positive impact on the state's tax revenue. Some believe this legalization could happen as soon as 2022.
Best Types of Gambling in Indiana
Online Sports Betting in Indiana
As we have discussed, both in-person and online sports betting are now legal in Indiana. Sports betting can be as simple as picking the winner of a single sporting event or as complicated as running a parlay across tons of games. Sports betting is one of the simplest and safest places to start when betting in Indiana now that it's fully sanctioned. For more info, check out our guide to sports betting strategy.
DFS (Daily Fantasy Sports)
Daily fantasy sports is legal in the state and Indiana sports betting sites have you covered. Participants can select players to build fantasy teams that compete in massive contests, all of which settle by the end of the day. Players get all the fun of fantasy sports without needing to have any of the patience required with typical fantasy leagues. Don't like who you drafted? No problem, just draft someone different tomorrow. DFS contests can have massive prizes and better odds than other types of betting due to the element of skill and the fact that players compete against one another.
Casino-Style Gambling
These are the typical types of games you are used to seeing on the floor at the casino and on social gambling sites. While there are no legal Indiana betting sites yet, that could change in the near future. If there is further legalization of online betting in Indiana, you could be playing poker or blackjack for real money in no time. Until then, players can use any of the recommendations above to play on a licensed, high-quality site based overseas.
How to Start Betting Online in Indiana
1. Indiana Betting Site Selection
Using our recommendations and the criteria we've discussed, pick the Indiana betting website that best fits your needs. Make sure to pick one that offers the bets or games you're looking for along with solid bonuses and promos. Once you've narrowed it down, get signed up.
2. Familiarize Yourself With the Indiana Sports Betting Site
It's important to understand all the features and tools your betting site offers before you start putting real money on the line. Once you've signed up and have access to the whole site, take the time to explore. Find the games or bets you are looking for, play around with them, and learn how things work. The last thing you want is to do is be unprepared when it's go time and hit the wrong button. That could make for a very costly mistake.
3. Make Your First Deposit
Once you feel confident in navigating and using the site, it's time to get some cash in your account. While taking winnings out can take a bit longer, deposits should be available to play almost instantly. Make sure to look for any deposit matches to make sure you maximize them. If they will only match your first deposit, you might consider depositing a bit more to maximize the dollars matched.
Now, you are off to the races. Get in there and put some bets down. As always, gamble responsibly and never bet more than you can afford. We recommend new players start small and work their way up as they develop their skills. Starting small enables you to build your skillset with minimal financial risk. Follow these steps and you'll be ready to bet on sports online in Indiana in no time!
Conclusion on Indiana Betting Sites
2019 was an exciting year for online betting sites in Indiana. Changes in legislation meant that sports betting became legal across the state. Hopefully this will lead to further legalization to help legitimize all online gambling. In the meantime, residents have many options when it comes to real money online gambling.
Hopefully, we've helped you understand a bit more about the landscape and helped you learn how to get started gambling at real money betting sites in Indiana. Be sure to check back with us at TheSportsGeek.com regularly as regulations change quickly. We'll be the first to let you know as things unfold. Now, you are ready to get out there and start placing bets. Have fun, gamble responsibly, and good luck!
FAQ About Sports Betting Sites in Indiana
Sports betting online is legal in Indiana, but casino-style games are not. This could change soon, but for now, the only options for real money betting on casino-style games are offshore betting websites based overseas.
Yes. As of September 2019, sports betting is legal both in person and online in the state of Indiana.
Yes. Indiana does allow players to participate in "Daily Fantasy Sports" for real money using either a computer or on mobile device.