Welcome to this list of the best real money craps sites online. Our review team spent over 70 hours reviewing, rating, and organizing these craps online casinos so that you don't have to spend too much time researching.
We've broken this page down into several sections. First, you'll find the table with the top real money online casinos with craps. Second, you'll find some information on how to play craps online. Lastly, we'll also answer some common questions about this legendary dice game.
Best Sites for Real Money Craps
There are hundreds, and probably thousands, of real money craps sites online. We've narrowed it down to the sites on the table below. These sites are the best of the bunch. They offer real money online craps games, generous welcome bonuses, lots of ongoing promos, and fast payouts. You can learn more about how we selected these online craps sites below, but for now, we'd recommend clicking a few bonuses and visiting the casinos for yourself.
Why We Chose These Craps Online Casinos
Why did we select the real money online casinos above to recommend? Since there are hundreds of online casinos, and more are coming online every day, there must be something special about these ones, right? Well, that's true, but we're not satisfied to leave it at "they have an X factor." We like to quantify and explain everything, and that's why we write craps site reviews. In them, we give each casino a score based on the following criteria.
Safety and Security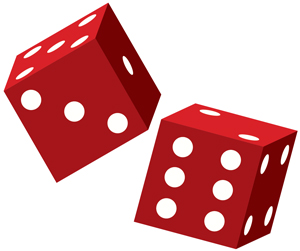 When you're playing craps for real money online, you're necessarily going to have to engage in financial transactions. You'll also have to create a casino account that involves sharing your name, address, and date of birth with the casino. It's crucial that the operator is legit and the casino is safe and secure.
We know how to find safe online casino sites with craps and avoid scams. We check what gaming licenses an operator has, what their track record is like, whether or not they own any other online casinos, and we gather a wealth of other information about them.
Slowly, like detectives gathering evidence for a case, we piece together an accurate picture of how honest and legitimate a real money craps site is.
User Interface
Are you reading this on a desktop or a mobile device? Either way, we want to make sure that the online craps casinos we recommend work well on both. We visit them on mobile phones, tablets, and PCs to make sure that the games function correctly on all devices.
We also consider the site design, the logic of the layout and game menus, whether or not there are any bugs and glitches in the coding, and more. Why is this important?
First, a great user experience is desirable, and second, sloppy coding or lack of attention to small details can indicate an unsafe casino. If they can't be bothered to code the website correctly, will the games and banking side of things be secure? We're not willing to gamble on it, and that's why we pay a lot of attention to the user interface.
Real Money Gambling Options
Confucius once said, "to win real money, one must risk real money." Okay, he didn't actually say that, but he could easily have, and it's true nonetheless. If you're going to win real money playing craps, you've got to put some chips on the table, and in order to do that online, you'll need to make a deposit.
In our reviews, we cover all of the ways you can deposit and get paid. You can usually use Visa, Mastercard, Amex, and Bitcoin. Some online craps casinos also accept PayPal, Neteller, Skrill, and other e-wallets. We'll also let you know what the average payout time will be. At the best real money craps sites, you'll have your money within 48 hours max.
Craps Bonuses and Promos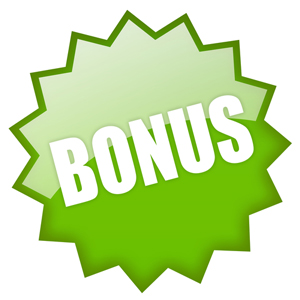 Scroll back up and look at the table above. Feast your eyes on the welcome bonuses available to new players and realize that you can claim any or all of them right now. There are some sweet deals there, right?
Yet, there are some bigger bonuses online, but they didn't make it onto our approved list because the terms and conditions weren't player-friendly. We've selected these bonuses not based on size alone, but also because they have low minimum deposits, fair playthrough requirements, and you can keep what you win. If you want free chips at the craps table, start by claiming some of these offers.
Game Selection and Quality
At most casinos, you won't have a ton of different craps games to choose from. While there might be a dozen video poker games, you'll usually only have two or three craps variants to choose from. We make sure they're high-quality, fair, and honest games.
We also check out any other dice games that might be available. If you like online craps games, you might also like Six Shooter, sic bo, or Lightning Dice. These are available at some of the real money craps sites listed above.
How to Play Real Money Online Craps
Playing craps online is simple enough. If you've ever played it at a real casino, there isn't much difference, but you'll be playing against a random number generator instead of a real dealer. Here's a step-by-step guide to playing real money craps online.
First, find where to play craps online. Head to our table and pick out one of the best online casinos for real money craps. Register an account. This will take approximately two minutes.
Make a deposit using your chosen payment method. Don't forget to claim your real money online craps bonus. You might need a bonus code to activate it.
Select craps from the casino games library and wait for it to load. You'll see a digital craps table. When you're ready, drag chips worth the total amount you want to wager onto the table.
Remember, on the come out roll, you can bet with or against the table. Place your chips on the pass line to bet with the table, or the Don't pass line to bet against it.
If you bet on the pass line, you'll win even money if the dice roll totals seven or 11. You'll lose if it's two, three, or 12. If you bet against the table, reverse this.
Eventually, you'll roll a number that none of the above. This becomes the Point. You now need to shoot the Point to win the Pass Line bet, and seven becomes a losing number on this bet.
At this stage, the rest of the craps table opens up to betting. You can take the odds, make place bets, or play the field.
On each roll, your bets will be settled instantly. Your casino balance will be updated automatically through credits and debits, leaving you to focus on trying to win money playing craps online.
Why You Should Play Craps Online
Craps is one of the best games in the casino. If you've ever visited a land casino, you might have noticed how much hooting, hollering, sighing, and celebrating goes on at the craps table. There's a reason for that! This game is thrilling and can be highly profitable all at once. In this section, we'll tell you some of the best reasons to play craps for real money online.
Craps Is Exciting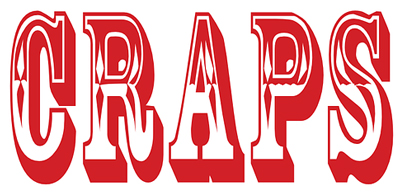 As we alluded to above, craps players experience a rollercoaster ride of emotions. From sheer happiness to crushing defeat, to rising like a phoenix from the depths of the valley of loss to the mountaintop of an eight-roll winning streak, real money craps offers thrills like few other casino games can. You really ought to check it out.
Craps Is Challenging
Craps is a simple game at its core. All you have to do is bet on the outcome of a dice roll. However, there are many different craps bets to make. Each one has unique odds and payouts. Learning the craps table and what everything means, as well as "craps lingo," takes a while. If you're looking for a rewarding challenge, online craps is a great game to take up.
Epic Winning Streaks Are Possible
Experienced craps players tend to be superstitious types, and that's because most of them have experienced at least one unexplainable hot streak. These streaks can come at any time, after a series of losses or just randomly in an otherwise mixed game, but when you experience one, you won't forget it.
Winning six, seven, eight, or even 10 rolls in a row playing real money craps is an amazing feeling, and it can make your bankroll grow rapidly.
Craps Has Some Excellent Bets
Craps has a range of interesting bets to suit all risk levels. From bets that pay even money (1:1) and that you're fairly likely to win, to high-risk prop bets like "Boxcar," that pays 30:1 when a 12 is rolled next, craps has lots of betting options for all types of players. If you're a new player, we'd advise you to stick with the pass or don't pass, and the come or don't come bets. Once you get the hang of those, branch out and experiment with the dozens of different craps bets you can make.
Conclusion on Craps Online Casinos
Playing craps for real money online is a lot of fun, and it can also be highly profitable. It only takes one lucky hot streak to turn $20 into hundreds, and some of the riskier craps bets can do that in a single roll of the dice. Grab a bonus at one of the real money craps sites above and give this time-tested dice game a try. It may take a little bit of time to master online craps, but it's worth it!
Online Craps FAQ
Yes, every online casino site listed on this page is fully compatible with iOS, Android, and other mobile devices and some even offer
mobile casino gambling apps
. Whether you're using an iPhone, an iPad, or a Windows phone, you can play craps on the go.
Is gambling online legal in your country? If the answer is yes, then online craps is also likely legal. Feel free to reach out to a law professional in your local jurisdiction to find out more specific information.
Yes, if you're visiting us from the United States, you can play at all of the casinos on the table above. They're not based in the US, because many states still have restrictions on casino games online, but they still accept American players.
We haven't seen too many live dealer craps games. It's a fairly complicated game for the dealers to manage, so that's probably why. If you want to
play live dealer games
that are similar to craps, check out Lightning Dice or Super Sic Bo.
Yes, you can play BTC craps at many of the casinos on this page. You can also play craps at online casinos with Bitcoin Cash, Ethereum, Ripple, Litecoin, and many other cryptocurrencies.