The great state of Kentucky is an odd one when it comes to gambling regulation. Although it's home to one of the most popular races and betting events in the world, the Kentucky Derby, nearly every other kind of gambling is illegal.
Like other states, there have been attempts to expand, but all have been unsuccessful. As other states prove a case for the benefits of legalization, that will hopefully change in Kentucky.
Today, we're going to look at the legal landscape of gambling in Kentucky, help you identify the critical factors in picking out real money Kentucky betting sites, and give you the tools to start confidently betting today. By the end of this article, you'll have everything you need to start your sports betting career.
Best Kentucky Sports Betting Sites
After spending countless hours meticulously combing through dozens of Kentucky online sports betting sites, The Sports Geek is proud to present top picks for where to bet on sports online in Kentucky. Each of these sites has been carefully vetted, using a long list of comprehensive criteria to ensure they will provide you with the best possible online gambling experience. Below the list, you will find a few of the criteria we used in qualifying each site. Feel free to use these criteria to assess each site for yourself.
How We Evaluated These Real Money Kentucky Betting Sites
Website Security
The first and most important criteria when evaluating a Kentucky sports betting website is the quality of their site security. You want to play on a site that is using state-of-the-art technology to protect player data around the clock. We looked for Kentucky online sportsbooks using cutting edge software to ensure players have a safe and secure gaming experience. When playing on any of these sites, you can rest assured your data won't fall into the wrong hands.
Platforms
We also think a high-quality Kentucky sports betting site must provide players with options in terms of how to play. The online Kentucky sportsbooks we recommend offer options to bet on PC, tablet, and mobile. This flexibility means players are in control of their own experience and are no longer tied to their computers.
User Experience at Kentucky Online Sportsbooks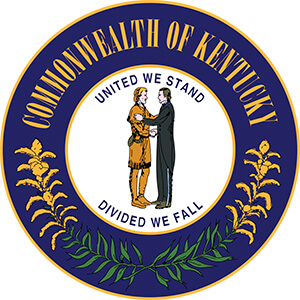 Closely related to the variety of ways to play, an excellent user experience is paramount. High stakes gambling is complicated enough without a poorly designed website further complicating it. We focused on Kentucky sports betting sites that have made considerable investments in the player experience through building clean, straightforward, and attractive platforms. Not only will these sites be easy to use, but you'll enjoy spending time on them.
Customer Service
An often-overlooked aspect of good real money Kentucky betting sites is the quality of their customer service. You'll want to look for a site that offers extensive options in terms of support, including phone, chat, and email support available 24/7. The Kentucky sportsbooks online that made our list all have a history of excellent customer service and tons of satisfied customers. Should you have an issue while playing on any of these Kentucky sports betting sites, you can be sure you'll get a quick and professional resolution.
Competitive Betting Odds
If you are at all familiar with sports betting, you'll already know that sports betting odds are how a sportsbook communicates the payout that corresponds with a bet. In addition to telling you the payout, looking at the odds can also give you insight into the relative risk associated with that bet. Playing on a Kentucky sports betting site that offers the best odds possible is a must. It can give you an advantage. We looked for sites offering some of the best odds on the internet.
Also, there is an advantage to betting online vs. betting in person. Most live sportsbooks are always going to offer worse odds than their online counterparts. Brick and mortar sportsbooks have no direct competition, and since they have no one to compete with, they don't need to offer you the best odds.
Every Kentucky betting sites need to compete with every other sports betting website. This fierce competition leads to sites using better odds as a competitive advantage, which translates to an edge for you.
Payout Speed
The time it takes to withdraw funds from an account can vary wildly, with some sites taking days or weeks just to process a payout. We think it's crucial to provide players with maximum flexibility by offering fast payouts. We looked for Kentucky betting sites that can get funds into your account within a day in most circumstances. Depending on which type of withdrawal you are making, some of the sites can even get you paid in a few hours.
Payout Minimums
In addition to payout speed potentially limiting flexibility, high payout minimums can also hinder a player's ability to access funds. Some online Kentucky sportsbooks require players to withdraw large amounts at once, which can be limiting for small stakes players. We think it's vital that all players have easy access to their bankroll, regardless of how large or small it may be.
Variety of Betting Options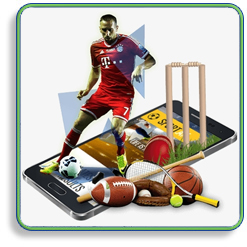 You've heard it said that variety is the spice of life, and the same thing goes for online gambling. Pick a Kentucky sports betting site that offers both a wide range of sports to bet on as well as a broad selection of casino-style games. Having lots of options will give you some flexibility should you get bored of your typical bets, and it will also provide you the opportunity to grow as a bettor. Learning how to bet new sports or how to play new games will introduce you to new aspects of gambling, make you a more well-rounded bettor, and ensure that you enjoy gambling online for years to come.
Live Dealers
If you enjoy playing casino-style games specifically, you will enjoy trying out the live dealers offered by the Kentucky sports betting sites on our list. This type of game involves players taking a virtual seat at a real table with a game being dealt in real-time via webcam. Players can interact with both the deal as well as other players, which adds a fun social aspect to online gambling. These types of games are as close as you can get to being on the casino floor.
Live Betting
If you prefer to stick to sports betting, there are excellent live options here, too. Most Kentucky betting sites offer live bets, which are bets placed after an event has started. These bets can consist of anything from betting on who will score the next goal to predicting what the score will be at the end of the period. These real-time bets can add a whole new layer of fun to sports betting as they make every little piece of the game relevant rather than just the outcome.
Minimum and Maximum Bets
Minimum bets are lower limits that casinos enforce to ensure they make money on even the smallest bets. Maximums are upper limits they impose to limit their risk on any given hand. The ideal real money Kentucky betting sites will offer low minimum bets and high maximum bets. Low minimums will enable small stakes players to risk less while learning, and high maximum bets will allow advanced players to increase the size of their winnings. We focused on sites that offer a full range of betting increments to accommodate all players.
New Player Bonuses
A common practice for Kentucky online betting sites is offering new player signup bonuses as an incentive to draw players away from the competition. These perks are exclusive deposit matches new players get when they first fund their account.
If a sports betting site is offering a 50% match on the first $1,000 deposited, a player has the potential to earn up to a $500 bonus. This bonus can have a massive effect on your bankroll, and since it is virtually free, take advantage of this bonus as much as possible.
Promotions at Kentucky Betting Sites
Promos are similar to new player bonuses but less exclusive. These perks are open to all players and can vary wildly between sites. Ranging from giveaways to cashback, casinos use promotions as a tool to keep players engaged and coming back for more. By offering players new, fun ways to play, the real money online Kentucky sportsbooks ensure players don't get bored. Also, these bonuses may seem small but can add up over time. Check out the current promos on each site to get an idea of which types of promotions each site likes to run.
Crypto
Finally, we looked for Kentucky sports betting sites that support playing with crypto. In recent years, cryptocurrency has come into its own with an explosion in popularity after a 2017 Bitcoin run. Players prefer using these digital coins because they offer greater anonymity, are easy to transfer, and incur fewer fees.
Crypto has found a natural home in the world of online gambling, and with millions of people actively using these new currencies, they are here to stay. Check to see if the site you are considering supports the coins you want to use and see if they are offering exclusive cryptocurrency promotions.
Is Sports Betting Legal in Kentucky?
As we mentioned from the start, Kentucky is a state of contradictions. They host one of the most famous events in all of sports, the Kentucky Derby, but allow almost no other forms of betting, including sports betting and online gambling. After the Supreme Court struck down the Professional Amateur Sports Protection Act (PASPA) in 2018, many states have rushed to legalize sports betting as a way to generate additional tax revenue. Kentucky's most recent attempt was with HB137, but despite optimism, the bill was voted down in April of 2020.
With recent promises by lawmakers to expand the state's tax revenue and with other states writing the playbook for how to legalize sports betting successfully, additional attempts could be on the near horizon. As many nearby states rush to legalize sports betting, Kentucky faces the prospect of losing millions in tax revenue to their neighbors as residents can easily cross state lines to place legal bets.
In the meantime, residents still have options for betting. The first is pari-mutuel betting on horse races, which is legal and accessible throughout the state. Kentucky also has a lottery, which will be the most likely vehicle for future sports betting legalization. Finally, residents can place bets on reputable Kentucky sports betting sites like the ones that made our list. Each of these sites is based outside the US and is therefore not subject to US law. We've done the hard work of vetting these sites so you can be sure they will provide you with an exceptional experience.
How to Start Betting Online in Kentucky
1. Pick the Online Kentucky Sportsbooks That Are the Best Fit for You
The first step is deciding which Kentucky sports betting site will be best for you. Start by identifying criteria from above are the most important to you. No two players have the same priorities, and no two sites are the same, so knowing what matters most to you will help narrow down your search. Once you've determined your top priorities, check out each of our recommended sites for yourself. Regardless of what you are looking for, there will be a site on our list that will meet your needs.
2. Sign up and Fund the Account
Once you've landed on a site, go ahead and get registered. Signing up should be quick and painless, but keep in mind that some Kentucky sports betting sites require additional identity verification before making a withdrawal. If your site requires these steps, be sure to comply before requesting any withdrawals later on down the road. For now, you'll just need banking details or third-party credentials to get started. Remember that all these sites have been verified secure, so no need to worry about your financial data getting into the wrong hands.
3. Test out the Tools
Now that you have full access to your new Kentucky betting sites, take a few minutes to poke around and get familiar with all the features. There are likely to be tools that can help you make better picks. Some sites will offer analysis, expert picks, or even access to historical data to help players make their selections. Be sure to utilize all the data you have at your disposal, as it will make a massive difference in the quality of your picks.
4. Place a Real Money Sports Bet
It's finally time to start betting! Run through all the bets that are available and see which sports are and are not active. Chances are you will only have access to a few live events. Don't fall into the common trap of starting to bet real money on sports in Kentucky on whatever happens to be available. If the current bets are outside of your wheelhouse, hold off until something more comfortable is available. Betting on something you don't understand is an excellent way to lose money. Another great tip is to start small and work your way up to larger bets later. There will always be time to place bigger bets after you gain a bit more experience.
5. Hone Your Strategy
Some of the most successful sports bettors will tell you that the key to building a successful sports betting strategy is to be continually learning and evolving. An easy way to incorporate this into your play is to record your bets from the start. Keep track of which bets you take, the logic behind them, and the results. You'll be able to spot patterns and issues much faster than players who only live in the moment.
6. Expand Your Horizons
Finally, when you are ready to break out into something new, try a new sport or a new game. Since you picked a Kentucky sports betting site with lots of options, you should be able to find something else that catches your eye. Before you start putting down real money, do your homework to understand the basics of your new sports or game. Do a few dry runs to test your basic strategy, and once you feel comfortable, jump in. Just as before, start small and work your way up.
Best Teams and Sports to Bet on in Kentucky
\
There will always be debates over which teams and which sports are best when it comes to betting on sports. In the state of Kentucky, however, there are clear frontrunners. One of the most popular teams to bet on in Kentucky is the University of Kentucky men's basketball team. As a perennial favorite in college basketball, the Wildcats have garnered fans across the country. They are closely followed by their in-state rival, the Louisville Cardinals. Their popularity is bolstered by their generally strong performances in one of the most popular sports tournaments in the country, March Madness.
If you aren't a fan or are still unsure of where to start, here are some tips.
First, always remember that with high potential returns comes high risk. When a bookmaker offers 100:1 on a bet, that is because they are pretty sure they are going to win. Look for a sport that offers the right level of risk based on your situation. The goal of sports betting is to find just the right balance between risk and reward, so which sport you choose can impact your success. Also, don't just chase large payouts in hopes of hitting it big.
Second, not all sports are the same. Some sports are played regularly, while others are less frequent. Choose a sport that aligns with your preferred style of betting. A person who wants to bid daily will choose a different sport than someone that only wants to bet on well-known events. If the sport you want to bet on isn't currently available, have the patience to wait until it becomes available or be sure to learn the basics of one of the sports that is available before you start betting.
Finally, the best advice when it comes to sports betting is to bet what you know. Your chances of success are much higher when betting on a sport you know well. Should you decide you want to break out into a new sport, do your homework first. Be sure to learn about any new sport you may want to try before placing bets. Again, betting on things you don't know is a quick way to lose your bankroll.
Wrap Up on Kentucky Online Sportsbooks
Kentucky has been lagging a bit behind its neighbors when it comes to the legalization of sports betting. Despite a legitimate risk of losing millions of dollars in tax revenue to nearby states, Kentucky voted down its most recent attempt to legalize sports betting. While residents can bet on horse racing, they must either cross state lines or place bets on offshore sports betting sites if they want to bet on any other sport. As they start to feel the financial impact of lost tax revenue, they could likely reconsider their stance in the future.
Hopefully, you learned more about the legal environment of betting in Kentucky, you now feel confident in choosing where to bet on sports online in Kentucky, and now have the tool to get started betting. Check back at The Sports Geek for updates as new legislation gets introduced. Always gamble responsibly and never bet more real money on sports online in Kentucky than you can afford to lose. Have fun and good luck playing on real money Kentucky betting sites!
Kentucky Betting Sites FAQ
While sports betting is still illegal in Kentucky, residents are still able to place bets on reputable offshore sites like the ones on our list, and they are also able to bet on their most famous event, the Kentucky Derby.
By far, the most popular team to bet on in Kentucky is the University of Kentucky basketball team.
Online gambling is not yet legal in Kentucky, but residents can play on a variety of high-quality offshore sites like the ones listed above.
Yes. Residents can play on all major DFS sites.
[ Back to Top ↑ ]