The state of Delaware is on the leading edge when it comes to all forms of gaming. They were the first to fully legalize sports betting after the reversal of PASPA and are one of the few states with legal online casinos. They have led the way for the rest of the country when it comes to progressive gambling regulation.
Today, we're going to look at the legal environment of gaming in Delaware, help you pick out real money Delaware sports betting sites, and give you the tools to get started placing bets today.
Top Delaware Sports Betting Sites
Our team of experts at The Sports Geek has spent hours combing through dozens of sports betting sites to bring you this list of the top Delaware online sportsbooks. Using an extensive list of criteria, they vetted each online sportsbook in Delaware carefully to ensure it will provide the best possible player experience. Below the list, you will see a few of the requirements the team used in making these selections. You can use these criteria as a jumping-off point for evaluating any Delaware sports betting sites you might be considering.
Delaware Betting Sites Ranking Criteria
Website Security
The number one priority when looking at online Delaware sportsbooks should always be security. You want to know that whatever site you are playing on has state-of-the-art encryptions and safety measures to keep your data safe. Our security experts have carefully vetted each one of the sites above, and they are all verified secure. If you choose to play on any of these sites, we can guarantee you will have the safest possible online gambling experience.
Platforms for Betting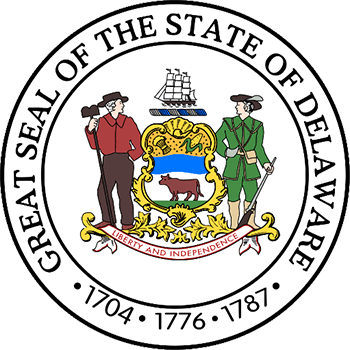 Our second consideration is the number of platforms each of the Delaware online sportsbooks has available on which to play. In this day and age, gamblers want to be able to place real money bets on their own terms. This means being able to bet whenever they want, whereever they want, and however they want.
Users expect to have a seamless experience across all their devices regardless of which betting platform they use. We selected real money Delaware sports betting sites that offer a wide range of options, including PC, mobile, and tablet betting.
Straightforward User Interface
In addition to having a wide range of compatible platforms, we think a high-quality user experience is also vital. High-stakes online gambling can be nerve-wracking enough without a poorly-designed user interface making it even more convoluted. We focused on Delaware betting sites that have invested in the player experience by developing clean, straightforward, and beautiful betting platforms. These are all websites you will enjoy spending time on.
World-Class Customer Service
High-quality customer care is something that can easily be overlooked, but should be on your shortlist when evaluating Delaware betting sites. Any experienced player will tell you just how quickly a poor customer service experience can sour your online gambling experience. We looked for sites that have 24/7 support, a variety of ways to contact support, and a long list of satisfied customers. You can rest assured that if anything goes wrong while playing on these sites, they will have your back.
New Player Signup Bonuses
When it comes to differentiating factors between real money Delaware sports betting sites, the quality of their new player signup bonuses can be one of the more powerful. These are bonuses offered exclusively to new players as a carrot to attract them away from competitors. New player bonuses often come in the form of a first deposit match where the casino helps boost the player's bankroll.
Say a particular online sportsbook is offering a 50% match on the first $1000. If the player deposits the full $1,000, the casino will give them an extra $500 to bet. Take full advantage of these whenever possible, as they can be quite lucrative.
Keep in mind that these often only apply the first deposit, so to take full advantage, you may need to deposit more than you originally intended.
Delaware Betting Sites Promotions
In contrast to the exclusive new player bonuses, promos are open to everyone. These perks are a tool used by casinos to mix things up and keep players engaged. They offer players things like new ways to play or entries into drawings. If you have ever played on a casino floor, you've likely seen these in action. Check out each site to see what type of promos they offer. While some promos are recurring and others are one-time events, you can still get a pretty good idea of which kinds of promos each Delaware online betting sites prefer.
Competitive Odds
When it comes to online betting sites in Delaware, one of the critical factors in your success will be the quality of the sports betting odds your site offers. Odds are how a sportsbook communicates the payout that corresponds with a specific bet. Also, looking at the odds will give you an idea of the relative risk inherent in that bet. If the payout looks favorable, the bet is riskier.
There is also an advantage to playing with an online sportsbook rather than betting at their brick and mortar counterparts. Live casinos have effectively no direct competition, so they offer players less competitive odds.
Delaware sports betting sites have to compete with every other Delaware online betting sites, which creates massive competition. Sites for real money online sports betting in Delaware will offer better odds as a way to create a competitive advantage, which ends up benefiting you as the player.
Fast Payouts
Once you start to experience some success in sports betting, it will become vital that you have quick access to your funds. For this reason, we only selected Delaware betting sites that provide speedy withdrawals. Each of the sites on our list will usually get funds out in within the day, and depending on which type of withdrawal method you use, that time can get cut down to a few hours.
Payout Minimums
Along with quick payouts, it is essential to play on Delaware sports betting sites that have low withdrawal minimums. A withdrawal minimum stipulates that a player has to withdraw at least a certain amount of money, which can be problematic for small stakes players. To provide maximum liquidity, we looked for sites offering low minimums. In most cases, these sites offer mins lower than $5.
Minimum and Maximum Bets
Minimum and maximum bets dictate how much risk can be taken on a single bet. Casinos set minimums so that their potential winnings cover the cost of offering the bet, and they set maximums so they can cap the amount of money they could have to pay out at any one time. You want to play on a site that has low minimums and high maximums so you can grow into your website. Low mins allow new players to learn without betting the farm, and high max bets allow advanced players to maximize their wins.
Cryptocurrency
Finally, a relatively new trend in online gambling is the use of cryptocurrencies. In recent years, these digital coins have become wildly popular with millions of people using hundreds of different cryptocurrencies for all sorts of transactions including transactions at online Delaware sportsbooks.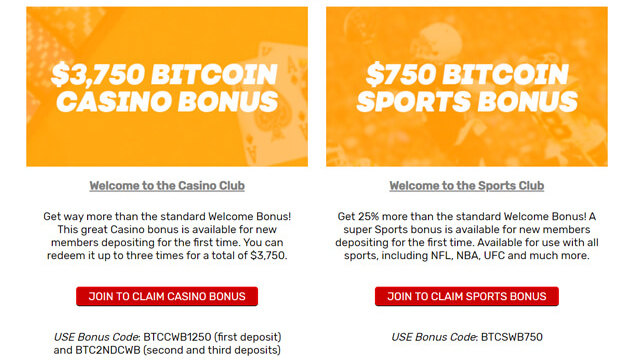 Players sometimes prefer these because they offer more anonymity than conventional currency, can incur fewer fees, and are generally easier to transfer. On top of that, some sites will offer exclusive bonuses to players using cryptocurrencies.
The Breadth of Games and Betting Options Available
Another essential feature is a large selection of gaming options. This is crucial for Delaware sports betting sites because a wide range of games provides you with a few advantages.
First, it will provide you with new games to try if you get bored what your typical bets.
More importantly, it will provide you with unique areas of gambling to learn new skills and new strategies.
The key to long-term enjoyment of real money online sports betting in Delaware is always to be developing as a player and building your skillset. Each site we recommend offers sports betting as well as an online casino to accommodate any player.
Live Betting
For sports bettors, a cool feature being offered by some Delaware betting sites is live betting. This refers to bets that can be placed after an event has already started.
You might be able to bet on who will score the next goal in a soccer match or what the score will be at the end of the third quarter in a football game.
The neat thing about live betting is that it draws you into the sport and make betting much more interactive. The sites on our list offer live betting so you can experience sports betting on a whole new level.
Live Dealers
On the casino side, many sites are now offering live dealers. Just like it sounds, this is a feature where players can sit at a virtual table with a real dealer via webcam. Players can interact with other players as well as the dealer, making for a more social experience. This is as close as you can get to playing on a real casino floor while still being in the comfort of your home.
Is Sports Betting Legal in Delaware?
Delaware is one of the most progressive states when it comes to sports betting and gambling in general. In 2009, the state expanded its lottery to include parlay bets on NFL games, which was the first legalized type of sports betting and skirted the federal ban. Once PASPA was struck down in 2018, Delaware was the first state to fully legalize sports betting in June of 2018. This move has paved the way for many other states to legalize sports betting or at least introduce legislation attempting to do so.
Also, Delaware is one of only a few states where real money online gambling is also legal. Regulated by the state lottery, residents can play on a variety of online casinos in addition to their land-based options. The legalization of online casinos, along with sports betting, has added to an already robust source of state tax revenue. Considering the state has less than one million residents, they generate a massive amount of tax revenue from gambling and online betting sites in Delaware.
One oddity in Delaware gaming is the legality of DFS, which has gone in and out of favor. As you may know, daily fantasy sports are a mix of conventional fantasy sports and real money sports betting. Unlike other states were DFS legality has been more cut and dry, Delaware is a bit more convoluted. After the State Attorney General determined DFS was illegal in July of 2016, all providers left the state. Just one year later, H 249 passed the house and the senate, providing a framework for legalization. As of today, some providers have been approved, while others have not.
Best Sports to Bet on in Delaware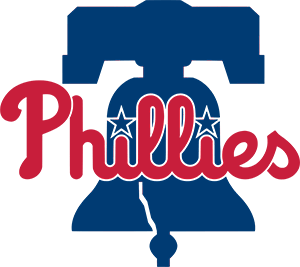 By far, the most popular team to bet on in Delaware for real money is the Philadelphia Eagles NFL football team. With Delaware's proximity to Pennsylvania and the massive popularity of pro football in the northeast, the Eagles even beat out the Philadelphia Phillies, who finished a close second. Both teams have an enormous following, and thousands of online gamblers bet on them each time they play.
If you aren't a fan or are still unsure of where to start, here are a few pointers on betting on sports online in Delaware.
First, not all sports are created equal. Some are played daily, while others are less frequent. Some sports offer better payout than others because they're less predictable. For example, more obscure sports often offer better payouts than mainstream sports like football or soccer. Pick a sport that aligns with your goals.
Second, remember that with higher payout comes greater risk. If you see a payout that looks too good to be true, that's because you're highly unlikely to win. Again, match the bets you take and the sports you bet on with your goals. Don't chase massive payouts and think of your bets as intelligently placed wagers as opposed to lucky guesses that will make you rich.
Finally, it is a good rule of thumb always to bet on what you know. Your chances of success are much higher in areas where you have a large amount of knowledge. At the very least, start there and learn about other sports before expanding. While betting new sports can be fun if done right, it can be costly if done hastily.
Steps to Start Betting Online in Delaware
1. Determine Which Delaware Betting Sites Fits Your Style
Step one is making the critical decision of which Delaware online betting sites best first your needs. Since this choice will be the most significant determining factor in the quality of your online gambling experience, take your time, and do your homework. Not all sites are created equal. Make sure your website offers attractive bonuses, excellent odds, and any other criteria from our list above that matter to you. Once you've made your selection, the next step is to get registered.
2. Register and Add Fund Your Account
This step should be quick and relatively easy. All you will need to sign up is basic personal info, but keep in mind that some Delaware online sportsbooks require additional identity verification before players can withdraw funds. Make sure you comply with all identification requirements for your site. Also, you'll want to have banking info or third-party payment credentials ready so that you can fund your new account. Remember to check the new player bonuses so you can take full advantage of them.
3. Familiarize Yourself With the Research Tools
An often-overlooked step is getting to know all the features of your new Delaware sportsbooks online before betting. Take a few minutes to click around on all the tabs and pages to see what is available. Lots of Delaware sports betting sites will provide players with analysis, expert picks, and historical data to help inform their selections. Be sure to use all the data available to make the best picks possible.
Take a look around at the different bets available and decide which bet to place first. We recommend starting small and working your way up. There will be plenty of time for big bets after you gain some experience. We also recommend starting with a sport with which you are familiar. Don't just focus on huge payouts, but bets you have a higher probability of getting right. Your focus from the start should be to learn, place bets like lottery tickets.
A key differentiator between pros and casual players is the ability to assess and refine their strategy. Start on the right foot by recording all the bets you make, the logic behind them, and the results of the bets right off the bat. Tracking this info will give you invaluable insight into what is and isn't working in your strategy. Being able to adjust your strategy intelligently will make your skill level progress rapidly.
Finally, try out a new sport once you feel like you've maxed out your first one. Think of this as an opportunity to start fresh and learn a whole new side of sports betting. It's a chance to develop new skills, expand your horizons, and become a more dynamic player. Be sure to read up on the basics before betting any real money. Just like before, start small and work your way up.
Delaware Betting Sites Wrap Up
Residents of Delaware have a plethora of options when it comes to online gambling. The states' lax approach to almost all forms of gaming, including sports betting and online casinos have led to massive tax revenue and a thriving gambling industry. As Delaware continues to lead, we're likely to see them as a pioneer for new types of gaming in the coming years.
Hopefully, you have learned more about the legal environment of gaming in Delaware, feel prepared to pick out Delaware sports betting sites for yourself, and now feel confident placing your first bet. Be sure to check back on The Sports Geek for new info on exciting new types of gambling in Delaware. Always gamble responsibly and never bet more than you can afford to lose. Have fun and good luck!
Real Money Delaware Online Sportsbooks FAQ
Yes. You can legally bet on sports online in Delaware.
By far, the most popular team to bet on in Delaware is the Philadelphia Eagles closely followed by the Philadelphia Phillies.
Kind of. There are some legal providers, but there are others such as Yahoo DFS, which are not allowed.