Residents of TN may already know that brick and mortar casinos and sportsbooks are nowhere to be found in the Volunteer State. However, that doesn't mean you've rolled snake eyes when it comes to betting on sports for real money. The best Tennessee betting sites deliver a safe and efficient way for bettors to make real money wagers on their favorite teams and hot picks. Unless you feel like driving to a neighboring state to bet, Tennessee online sportsbooks are the premier (and only) option.
What To Expect From the Top Tennessee Sports Betting Sites
Did we just grab these online betting sites in Tennessee from a quick Google search? Are these the online sportsbooks in Tennessee that paid us the most to get listed? No, and heck no. We take pride in the recommendations we give to your readers. What this means is you can trust that any suggestion we give you has been fully researched and vetted by our security experts.
Here are the three most crucial factors you can expect from the top Tennessee online sportsbooks we recommend.
One of the most important traits held by all the best real money Tennessee betting sites is fast payouts. In today's technologically-advanced world, there are zero reasons you should ever have to wait for a cashout of your winnings. The average cashout time with these online sportsbooks in Tennessee is between a few hours and around five to seven business days.
The cashout option you choose, the amount you are withdrawing, and whether you've filled out the necessary paperwork will dictate where you fall within that time frame. If you're looking for the fastest option, cryptocurrency betting sites have the fastest cashouts.
Everything included in the above list is a critical, must-have element of any of the safest Tennessee betting sites. With so many high-quality options available, there are zero reasons to settle for a site you can't trust. Bet where it's safe.
Whether you're betting local favorites like the Titans, Predators, Grizzlies, Vols, or the Commodores, or you're betting international soccer in Spain, you want to get the action you want. All of the sports betting sites in Tennessee we recommend offer the most extensive action available. This means all leagues, all games, all countries, and all different bet types. You can even bet on crazy things like politics at these sites!
Brick and Mortar Betting Options in Tennessee
What other gambling and betting options do I have in Tennessee? Great question. Unfortunately, the legal landscape in TN limits a lot of the brick and mortar options you'd find in the surrounding states. The only place you are going to find sports betting in Tennessee is online. But you do have a few additional options if you're looking to scratch a gambling itch.
Casinos in Tennessee
You're not going to find any brick and mortar casinos in the state of Tennessee. Additionally, we've heard no news of anything in the works for the state in the near future. Your only option would be to use a real money online casino, drive to a neighboring state, or hop on a plane to beautiful Las Vegas.
Sportsbooks in Tennessee
As is the case with casinos, you're not going to find any land-based casinos in TN. The only way you're going to get any real money action on sports is to bet online at Tennessee sports betting sites. Additionally, there are no current plans to build a brick and mortar sportsbook anywhere in the state.
The Tennessee State Lottery
The first shining spot in the gambling landscape for Tennessee is the state lottery. TN has a fully-functional state lottery with draw games and scratchoffs. Some of the most popular games you can play include: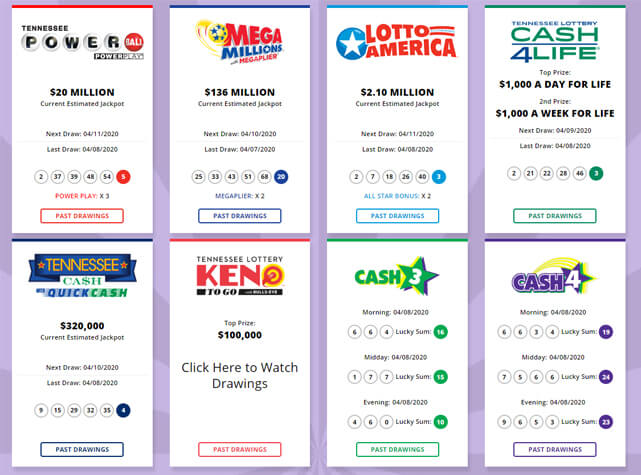 The lottery in the state has raised over $5 billion for education and schools since 2004! Players can purchase tickets at participating locations or through the state lottery app.
How to Bet on Sports Online in Tennessee
Online betting sites in Tennessee are readily available to all residents and it only takes a few moments to get set up. You can be in the action making real money wagers within a matter of minutes. Here are the steps.
1. Choose the real money Tennessee betting sites you want to use from the list at the top of the page.
2. Click the link and sign-up to create your free online sportsbook account.
3. Navigate to the banking page and make a real money deposit.
4. From there, head over to the board and pick out your bets!
Tennessee Sports Betting Sites FAQ
Yes, so long as you are using a trusted and reputable Tennessee betting site. All of the
Tennessee sports betting sites
we've recommended to you here are safe, secure, and have the player's best interest at heart.
Yes! While you can't wager on sports in-person in the state, you are able to bet sports online in Tennessee for money via mobile device or a computer.
Anything you want! Tennessee betting sites don't just offer action on sports within the states. You can bet on all major professional sports, collegiate sports, international sports, as well as special events.
Deposits can be made through many major methods. The most popular include credit cards, debit cards, cryptocurrency, bank transfers, wire transfers, and e-wallets (like PayPal).