Residents of Montana enjoy gambling and have various options to do so around the state. Montana utilizes different regulations than most states, which makes for a different gambling experience.
Whereas some states only have casinos, Montana also offers real money gambling in over a thousand restaurants, bars, and other types of establishments. While live gaming is different here, MT is similar to many other states in that it is moving forward with the legalization of sports betting.
By the end of this article, you'll have a better understanding of Montana gaming law, know how to select a Montana sports betting website, and you will be ready to place real bets.
Top Montana Betting Sites for 2022
Here is the list of the absolute best Montana sports betting sites as compiled by our experts at The Sports Geek. We have combed through dozens of online gambling websites to narrow down which ones will make the most sense for you. Whether you're new to internet gambling or have been playing for years, we have a sports betting site to fit your needs. Next, you will find just a few of the criteria we looked at in evaluating the quality of each website.
Our Criteria Used to Rank Montana Betting Sites
Signup Bonuses
When first looking into which Montana sports betting sites make the most sense for you, you will see lots of sites offering what are called new player signup bonuses. These are perks offered only to new players that act as an incentive to pick one site over another.
Most of the time, these come in the form of some kind of match on your initial deposit. These real money bonuses can be very impactful and should be an essential part of the decision-making process when choosing Montana sports betting sites.
Bovada
is offering new players a 100% match on the first $500 they deposit. In this case, if the player deposits $500, they will get an extra $500 from the website, giving them a total of $1,000 to bet.
Promos at Montana Online Sportsbooks
If you have ever played in a land-based casino, you are likely well aware of how promos work. Signup bonuses are only for new players, but promos are for everyone. Promotions are tools used by the casino to keep players engaged and keep them betting. They add an element of excitement to the gaming experience because they are ever-changing and quite valuable. Promos can take the form of everything from getting free credits to being entered to win a car. Regardless of the size of the promotion, they can add up over time to make a big difference to your account balance. Make sure to consider what promotions Montana online betting sites offer before committing.
Odds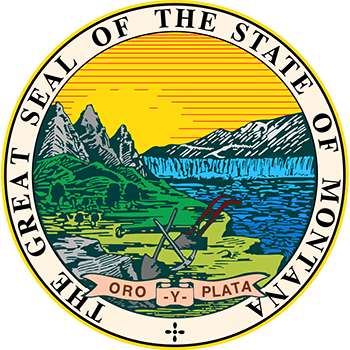 For players with any experience in sports betting, they will be familiar with odds. Odds are how a bookmaker expresses the payout that corresponds with a given bet. This piece of information also gives you a relative idea of how risky the bookmaker thinks that bet is. Making sure to play on a Montana betting website that offers competitive odds is crucial because you want to maximize the reward when you win a bet.
Something else to consider when determining if online sports betting is for you is that real money Montana online sportsbooks almost always have better odds than in-person sportsbooks. Each of the live Montana sportsbooks has a captive audience with no direct competition. Without competition, there's no motivation to offer players better odds, as the player has no alternatives.
In contrast, each Montana online sportsbook has lots of competition. They need to compete with every other real money online sports betting website to they can use better odds as a differentiating factor. Montana betting sites that offer players superior odds have a competitive advantage. By providing you better odds, they benefit by attracting you as a customer, and you benefit by getting a better return on a winning bet.
Range of Bets
The variety of bets any given sports betting website offers can vary. Not all Montana betting sites offer all bets or even all sports. You'll want to verify that Montana sports betting sites you sign up for can provide you with the wagers you're looking for as well as a wide range of other options. While playing a single game or betting an individual sport may work for a while, you want to have the opportunity to expand your horizons. Learning new things and developing as a bettor is what will keep you invested in the long run.
Montana Betting Sites Security
Whenever you're talking about online gambling, security should be in the conversation. Any real money Montana betting sites we recommend must put customer safety above all else. Each of the Montana online sportsbooks that made our list has been verified secure and has an impeccable record of keeping customer data locked down. Since security can be a significant concern on shady offshore betting websites, you should always play on a site that has been vetted, like the ones on our list. Playing on any of these will offer you the safest possible online sports betting experience.
Customer Service
For players who have never experienced lousy customer service, they may not understand how valuable and rare high-quality customer service can be. High stakes betting is stressful enough without needing to worry about what will happen should an issue or dispute arise. It's crucial that any site we recommend has a long history of satisfied customers and offers best-in-class customer care. You can rest assured that any website on our list has your back in the event of a problem.
Speed of Payout on Real Money Winnings
Finally, we looked at how quickly each site gets winnings into players' bank accounts. Getting paid out promptly can relieve a tremendous amount of stress for players. Just imagine hitting a huge jackpot then needing to wait days and days for those winnings to get withdrawn. This kind of delay is nerve-wracking and can add undue stress to your experience. All of our recommended Montana betting sites almost always get cash in your account in less than 24 hours.
The Legality of Online Gambling in Montana
Gambling has long been legal in the state of Montana but in some slightly unconventional ways. While the state has a limited land-based casino scene, they have thousands of licensed providers offering video poker. Rather than limiting gaming to casinos, operators can apply for a license to have up to 20 video poker machines in their establishment. These establishments include bars, restaurants, and hotels. This approach is unique compared to the rest of the country. As for sports betting, it was just recently legalized and was set to start in time for March Madness 2020.
Online gambling, however, is a different story. Montana has been one of the slowest states to move legal real money gambling online. The only fully legal forms of online betting for Montana residents are horse and greyhound betting. With the new legalization of sports betting, players will be able to place on-site mobile sports bets, but whether that will expand further is unclear. Even DFS (daily fantasy sports) is still outlawed and has been explicitly banned. There were some attempts back in 2016 and 2017 to push for legalization, but efforts fell short.
As a result, the best option to bet on sports online in Montana is to utilize one of the reputable online Montana sportsbooks that made our list. Since these sites are all based outside of the state of Montana, the state has no jurisdiction to control them. This means playing on any of these Montana sports betting sites can provide players with a safe and fun online betting experience despite the current legal climate.
What Sports Should You Bet Real Money on in Montana?
Debates have always raged over which sports are best when it comes to sports betting. Every player likes something a little different. When it comes to deciding which is best for you, here are a few pointers to keep in mind.
First, look for a sport that matches your needs. Not all sports are played regularly, so if you want to bet every day, deciding to bet a game that happens once a year will make no sense. Also, not all sports offer the same odds. If you're looking for long odds and high payouts, you may want to avoid the mainstream sports where odds tend to be tighter.
Second, remember that with higher payouts comes greater risk. Bookmakers only offer a 100:1 payout on bets they think are highly unlikely to come to fruition. Don't pick a sport just because the possible payouts make your mouth water. The real key to successful sports betting is balancing risk versus reward.
Finally, the best rule of thumb for sports betting is to bet on what you know. You should be betting on sports for which you have a large amount of interest or knowledge. This advice sounds like common sense, but many new players get caught up in the excitement of all the exotic bets and find themselves betting on things way outside their knowledge base. This strategy is not a recipe for success.
Steps to Start Betting Online in Montana
1. Pick the Montana Sports Betting Website That Fits Your Needs
Start by evaluating all the options on the list above and checking each of them out. Like we said, not all Montana online betting sites will offer all things, so making sure the site you select matches your goals is critical. Take the time to look at a few before making a decision. Just like buying a car, you don't always want to buy the first one you see. Since selecting the right Montana sports betting sites will be the primary driver in the quality of your online gambling experience, it is worth taking some extra time to make your decision. Once you land on one, go ahead and get signed up.
2. Get Registered and Deposit Cash
Registration is generally a relatively quick process. Like with any other site, you will need basic personal info to get started. You will also need banking info so you can set up your wire transfer to fund the account. Remember that all our recommended Montana sports betting sites are verified secure, so there's no need to worry. These steps should only take you a few minutes.
3. Get to Know Your New Sports Betting Site
Lots of players jump right in at this point and start laying out cash. Before doing so, we recommend taking the time to explore all the features of your new Montana sports betting website to familiarize yourself with all it has to offer. Many Montana online sportsbooks will provide players with a plethora of data to help make picks. You may have access to expert picks, analysis, and other tools that can help inform your decisions. Make sure to take full advantage of all the tools at your disposal.
The time has come to place a real money sports bet! By this point, you should have a good idea of how real money Montana betting sites works and how to physically place the bet once you decide on what you want to bet on. Now, you can take a look and decide where you want to start. We recommend starting small and working your way up to larger bets later on. You will want to get some experience under your belt before you make any larger wagers. Don't be that person who bets it all right out of the gate and cuts their sports betting career short.
5. Analyze and Refine Your Strategy
This last step is an invaluable pro tip. Any professional will tell you that the most crucial part of being successful is learning from your mistakes. When you start betting, document your strategy. Record the bets you made, why you made them, and how they turned out. Being able to analyze the decisions you're making will enable you to improve your process over time. As your skill increases, you will start winning more bets and, hopefully, a lot more money.
Montana Online Sportsbooks Summary
Montana is going through a transformation in how they treat gambling, and more specifically, sports betting. They have taken the first steps of allowing in-person betting, and online betting could be soon to follow. As the regulations change, check out The Sports Geek to stay up on how the changes affect you. Hopefully, you have learned how to pick Montana betting sites, found out how to get started betting, and have a path to improving your game. Always gamble responsibly, have fun, and good luck!
FAQ on Montana Betting Sites
Yes. Sports betting was recently legalized, and while you can only bet in person, betting may move online as the most common method of gameplay in the future.
No. Montana is one of the few states that has explicitly outlawed daily fantasy sports.
Montana allows residents to bet on horse races and
greyhound races online
, but that's it. Residents can, however, play on any reputable offshore Montana sports betting sites without issue.