The state of New Mexico has one of the more exciting histories when it comes to sports betting in the United States. Residents have long enjoyed playing in many of the land-based casinos, which offer everything from table games and slots to sports betting.
Today, we'll take a look at the legal environment of gambling in New Mexico and help you decide which real money New Mexico sports betting sites are best for you.
By the end of this article, you will understand how online sports betting in Mexico works as well as how to get started placing real money bets!
Best New Mexico Betting Sites
Our experts at The Sports Geek have spent countless hours combing through dozens of New Mexico sports betting sites and online gambling sites to bring you the best of the best. Using an extensive list of criteria, we've narrowed down which New Mexico online sportsbooks will provide the best overall gambling experience for both new players and seasoned vets. Below the list, you will find just a few of the criteria we analyzed in making our selections.
How We Ranked These New Mexico Betting Sites
New Player Signup Bonuses
Almost all of the New Mexico sports betting sites will offer a new player signup bonus. These are one-time perks given to players when they first sign up to play on a betting website. These often take the form of deposit matches.
A deposit match is when the casino offers to match a specific percentage of the first X amount of dollars the player deposits.
If
Bovada
is offering 50% on the first $1,000, the player would get an extra $500 if he or she deposited a full $1,000. These can help get you started, as they can be very impactful to your bankroll. If you can, always take advantage of free money.
Promotions at New Mexico Betting Sites
Promos are something that many land-based players will already be familiar with. These are a type of recurring perk that applies to both new players as well as existing players. The idea is to offer different kinds of rewards or kickbacks in order to keep players interested and keep them betting. Promos can be anything from a contest to win a car to the casino giving you cashback on losses. While some of these may seem small, they add up over time and should not be ignored.
Competitive Odds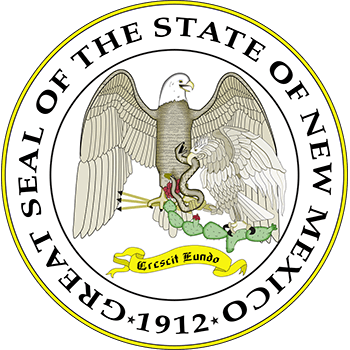 Every player that's looking to get into real money online sports betting in New Mexico should be aware of the odds that their New Mexico online sportsbook is offering. Our list is narrowed down to the New Mexico sports betting sites that provide some of the best odds available on the internet.
Another factor to consider is that online sportsbooks in New Mexico will generally offer better odds than brick and mortar sportsbooks. Physical sportsbooks have a captive audience, and there's little need to offer competitive odds. In contrast, online New Mexico sports betting sites have to compete with tons of other online sports betting websites. This competition means a New Mexico betting site that has better odds than another gives them a competitive advantage.
Variety of Online Betting Options
Being able to place a wide range of bets is also a key criterion for a high-quality real money New Mexico sports betting website. Players will want to have the option to expand their horizons and learn about new games over time. Selecting a site that only offers a narrow range of bets is an easy way to guarantee most players will get bored with betting quickly.
Choose a sports betting site that has your favorites along with some others that are outside of your comfort zone. Being able to develop as a player will make for a much more rewarding online gambling experience in the long run.
Payout Speed
Making sure players have access to their winnings in a timely fashion is critical for New Mexico online sportsbooks. Imagine hitting a big jackpot and having to wait days for that jackpot to get deposited into your bank account. Situations like this add undue stress to betting and can put tension on the player experience. For that reason, we have only selected New Mexico betting sites that offer speedy payouts. For all the New Mexico sports betting sites on our list, deposits clearing within 24 hours is the norm.
Security
As with anything on the internet, security should be a critical factor in determining which New Mexico sports betting site you decided to use. Our team has verified all of the selections on our list are secure, and each has a long record of excellent customer reviews. Players need to feel safe when depositing money onto any online gambling website, and each of our top picks put player safety above all else.
Customer Service at New Mexico Online Sportsbooks
If you haven't had to deal with lousy customer service, it's difficult to understand how important excellent customer service is. The last thing you want is for an issue to arise and feel left out to dry by your sports betting site. Any website from the list above will offer best-in-class customer service and has an extensive record of impeccable customer care. Rest assured that if anything should go wrong, they will have your back.
Legal Landscape of Online Betting Sites in New Mexico
New Mexico has an exciting story relating to how sports betting came about. In 2018, the US Supreme Court struck down PASPA, a 1992 federal law prohibiting sports betting. After this happened, many states started changing their state laws to allow sports betting by introducing bills or taking votes. But in New Mexico, one tribal casino took a different route.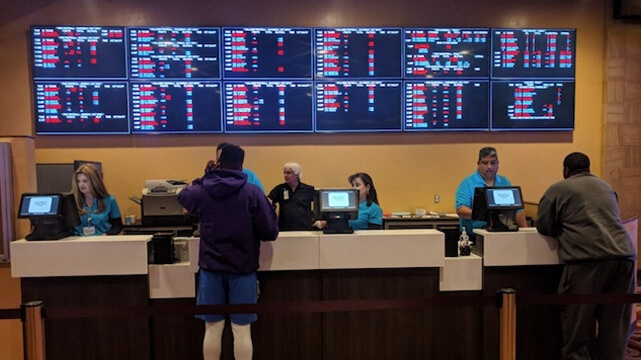 On October 16th of 2018, the Santa Ana Star Casino and Hotel opened its sportsbook for business despite the fact that sports betting was still illegal in the state of New Mexico. As it would turn out, the tribal gambling agreement states that the tribe may participate in "any and all forms of Class III gaming" on tribal lands. According to the federal code, that included sports betting. Despite no action to legalize sports betting on a state level, the tribes were still able to offer it in their casinos.
Gambling online in New Mexico is a different story. Like many states, New Mexico has been resistant to adopting widespread legalization of sports betting online. This hesitation is due, in part, to the tribal agreements and a desire to maintain market share.
While there's no legislation pending to make New Mexico online sports betting sites legal, with many states making the push to generate more tax revenue, New Mexico could move that direction soon. The good news is that this does not apply to DFS (daily fantasy sports), which are legal in New Mexico. Also, players can place bets on reputable offshore sports betting websites like the ones recommended above. Since none of these online sportsbooks are located in New Mexico, they are not subject to New Mexico law.
What Sports Should I Bet on in New Mexico?
When deciding what sports to bet on, you should start by determining what you want to get out of playing. For example, if you are looking for bets to place daily, a sport like football with games once a week may not be for you. Some sports happen daily while others are much less frequently.
Another thing to keep in mind is that if you see a bookmaker offering high payouts, that's because they perceive more risk. Be sure to balance risk versus reward.
Finally, a good rule of thumb is to bet on what you know. If you don't know what a greyhound is, you probably won't do too well betting on dog racing. Having some baseline knowledge or interest in a sport will make you much more successful, and you'll have a lot more fun. Use this as a guiding factor rather than just hunting for odds you think will make you rich.
How to Start Betting Online in New Mexico
Pick New Mexico Sports Betting Sites That Fits Your Needs
First thing's first, decide which New Mexico betting sites fits your style and your goals. Based on whether you're a beginner or a pro, what you want out of New Mexico online sportsbooks may be drastically different. Start with taking a look at the list we have above, along with our criteria. Determine what matters most for what you want out of online gambling, then check out each site for yourself.
When you've made a decision, go ahead and sign up. We recommend you take some time making this decision. The New Mexico betting sites you choose will be one of the most significant determining factors in your experience.
Register and Deposit Real Money
Next, it's time to complete your registration. In most cases, you will need basic personal information. If you plan to transfer money directly from your bank, you'll need banking details as well. Remember that all of our recommended online New Mexico sportsbooks are verified secure, so there's no need to worry about your information going anywhere it shouldn't.
Don't forget to look at which new player sign up bonuses are available to you so you can take advantage of them. Doing so may require depositing more than you originally planned, but keep in mind any match you get is free money. Who doesn't like free money?
Get to Know New Mexico Betting Sites
Lots of players overlook this step before starting to place bets. Once you have full access to your New Mexico online sportsbook, take some time to poke around all the tabs and pages. Get an idea for all the available bets, and how all the tools work. Plenty of New Mexico online sportsbooks offer analysis, expert picks, or other insights that can help you improve the quality of your bets. Take full advantage of all the resources at your disposal, and you will be glad you did in the long run.
Place a Real Money Bet on Sports Online in New Mexico
The time has come to lay down some cash! By now, you've determined what the options are and decided where you want to start. We recommend starting small and working your way up when placing your first real money bets. There will always be time to place bigger bets in the future. For now, your goal should be to get your feet wet and learn the process. Going too big too soon is a rookie mistake that has cost many a player their bankroll. Don't be that person.
Analyze Your Sports Betting Strategy
The most important thing you can do if you want to take your game to the next level is to track and analyze your strategy. Write down as much as you can about the picks you made, why you made them, and why they did or didn't pan out. Being able to see both your errors as well as the things you're doing well will make you an exceptionally better player. Any pro will tell you that rigorous self-examination of their strategy is a significant key to their success.
Wrap Up on New Mexico Betting Sites
Recent changes to US law have unconventionally brought sports to New Mexico, but sports betting has continued to thrive. As regulations continue to change and more states make a move to legalize online sports betting, New Mexico could join the list.
Check back on The Sports Geek to stay up to date on changes. Hopefully, you now understand a bit about the legal environment in New Mexico, are ready to pick out a New Mexico sports betting website of your own, and feel confident in making your first bets. As with any real money online sports betting, gamble responsibly and don't bet more than you can afford to lose. Have fun and good luck!
FAQ About New Mexico Online Sportsbooks
Yes. Sports betting is legally offered in tribal casinos because gaming agreements allow all types of Class III gaming on tribal land.
While there are no online sports betting sites based in New Mexico, residents can place bets on reputable offshore sites like the ones referenced in our list of top picks for
best New Mexico online sports betting sites
.
Yes. Residents can legally play on any of the major DFS sites like DraftKings or FanDuel.