Arizona might have been one of the last states to join the Union, but they were certainly one of the forerunners of sports betting!
The Grand Canyon State has had a long history of gambling legislation, and recently they opened up sports betting for their residents.
In a tenuous political environment, the legalization of sports betting is a big move, especially for Arizona, a state surrounded by conservative strongholds.
In this article, we'll discuss the exact legality of online sports betting, where you can get your wager-on, and our tips for picking the best online betting sites in Arizona.
Is Sports Betting Legal in Arizona?
In September of 2021, sports betting became completely legal in Arizona. To mark the occasion, brick-and-mortar sportsbooks opened in stadiums across Arizona, including at Chase Field, Footprint Center, and Phoenix Raceway. In addition, many online sportsbooks opened their virtual doors to Arizona players in September as well.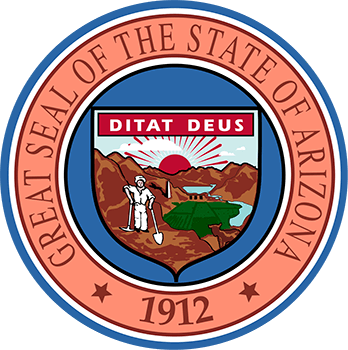 Arizona bettors were able to access FanDuel, Bet MGM, DraftKings, and Caesars Sportsbook, many of which opened retail betting establishments at the aforementioned stadiums.
But, the path to sports betting legalization in Arizona wasn't a smooth one. The original sports betting proposal in 2019 was shot down by the Native tribes that claimed it would create too much competition at their casinos.
Fast forward to the COVID-era, where many people in Arizona's service and hospitality industries lost their jobs due to reduced tourism. To increase revenue streams, the state government worked with tribal leaders to draft a new sports betting proposal.
After a bit of a mishap with a typo in the proposal, Arizona's Senate finally passed the bill, allowing all Arizona pro sports teams to establish their own mobile sports betting platform.
The only legal requirements for bettors in Arizona are that they must be 21 years old when they place a bet, and they must be within Arizona's borders when they use a sportsbook.
How Arizona Sports Betting Compares To Other States
Compared to its conservative neighbors like California and Texas, Arizona is way ahead of the sports betting game. Not only do they have state-sponsored sportsbooks, but they have in-person, online, and mobile sports betting available for pro and collegiate sports.
Arizona follows in Nevada's footsteps by completely legalizing online sports gambling. The tax revenue generated from sports bets at online and retail betting establishments is significant. In November 2020, Nevada pulled in $62 million from sports betting alone!
| State | Launch Month | Gross Revennue |
| --- | --- | --- |
| Virginia | January, 2021 | $3,586,078 |
| ARIZONA | September, 2021 | $31,630,740 |
| South Dakota | September, 2021 | $71,320 |
| Wyoming | September, 2021 | $951,267 |
| Connecticut | October, 2021 | $4,903,171 |
As the benefits of legalized sports betting start to become clearer, hopefully, Texas, Utah, and California reconsider their stances on gambling restrictions. Liberal gambling forerunners like Nevada and New Jersey have already reaped the benefits of legalized sports betting, both online and in-person.
[ Back to Top ↑ ]
Best Arizona Online Sports Betting Sites
When Arizona first legalized online sports betting, many of the world's largest sportsbooks hopped on the opportunity to provide their service to Grand Canyon State residents.
However, there are a few online betting sites that stand out from the rest for their:
Great betting lines and odds
Impressive selection of banking methods
Dedication to player satisfaction
Overall professionalism
If you're new to the sports betting scene, these three online betting sites in Arizona are the best of the best!
BetOnline

If you've read our articles before, you'll know that we love BetOnline. And for good reason!
They've been in the sportsbook and online casino business for quite some time now, and they've come to rival even the oldest sportsbooks out there, including BetUS.
BetOnline has a very intuitive site layout that makes betting on your favorite sports teams quick and easy. You'll find betting options for all the popular sports, as well as niche sports like darts, handball, billiards, and even politics and entertainment events.
New players at BetOnline's sportsbook are eligible to claim a 50% deposit bonus up to $1,000, as well as promotions for crypto deposits.
They have a very admirable selection of deposit options available for players, with a heavy focus on cryptocurrency. BetOnline is one of the few places where you can use altcoins like Dogecoin or Tether to place sports bets. If you've been holding Doge "to the moon!", you might want to consider spending some of it at BetOnline, either on their comprehensive betting lines or their online casino.
| Method | Deposit Limit |
| --- | --- |
| Mastercard, Visa, AMEX and Discover | $25 – $5,000 |
| Cardano, Chainlink, Litecoin, Bitcoin Cash, Dogecoin, Ripple, Stellar, Tether and USD Coin | $20 – $100,000 |
| Bitcoin | $20 – $500,000 |
| Ethereum | $50 – $100,000 |
| Wire Transfer | $500 – $10,000 |
| Money Order | $300 – $9,000 |
| Cashiers Check | $1,500 – $10,000 |
| Person 2 Person | $100 – $600 |
To learn more about why BetOnline is great for Arizona gamblers (or any US sports bettors), check out our comprehensive review!
BetUS

BetUS is another one of the big-name sportsbooks that really does a lot to improve the experience for their players. Everything on their site is easy to find and the layout is clean and clear. Plus, they offer great promotions, including a 125% deposit bonus for new players worth up to $2,500. They have other promotions for crypto deposits and account reloads.
They have live betting on all the popular sports, as well as some live betting on entertainment events, like the SuperBowl, Golden Globes, and Academy Awards. While not everyone cares about entertainment betting, we think BetUS has a very solid lineup in that category.
Moving on to discuss payment options, BetUS offers a wide range of deposit options, including:
| Method | Deposit Limit |
| --- | --- |
| Mastercard, Visa and AMEX | $50 – $2,499 |
| Bitcoin, Litecoin, Bitcoin Cash and Ethereum | $10 – $50,000 |
| Bank Wire | $50 – $2,499 |
| Money Gram | $100 – $2,499 |
Despite their nice selection of deposit methods, they are lacking in the withdrawal area. They only offer a few withdrawal types, including crypto, bank wire, and check by courier. However, they do pride themselves on having a fast payout time of less than 48 hours.
To learn more about BetUS's offers, check out our full review here.
MyBookie

MyBookie is one of the best online sports betting sites available to Arizona residents. Not only do they offer comprehensive betting options on all the leading sports, but they have live betting and an online casino to keep you on your toes.
Signing up at MyBookie is easy, and new players can receive a 100% deposit bonus of up to $1,000. Plus, they offer special promotions so you can snag some extra cash for crypto deposits or sportsbook reloads.
You can make deposits at MyBookie using:
| Method | Deposit Limit |
| --- | --- |
| Mastercard and Visa | $45 – $2,500 |
| Bitcoin, Litecoin, Bitcoin Cash, Ethereum and Ripple | Minimum of $20 |
| Person 2 Person | $100 – $500 |
Our favorite part about MyBookie is their clean site layout. A lot of sportsbooks get caught up with flashy designs and selling ad space, which just clutters up their site. At MyBookie, you can easily find the sports you're looking for, as well as the betting lines for each matchup. You can quickly switch from American to Fractional to Decimal odds, or flick through all the in-play betting options to see if anything catches your eye.
Comparing Online Arizona Sports Betting Sites
| | MyBookie | BetOnline | BetUS |
| --- | --- | --- | --- |
| Year Founded | 2014 | 2004 | 1994 |
| Welcome Bonus | 100% up to $1,000 | 50% up to $1,000 | 125% up to $2,500 |
| In-Play Betting | Yes | Yes | Yes |
| Accepts Bitcoin | Yes | Yes | Yes |
| Online Casino Options | Yes | Yes | Yes |
| Live Chat Support | Yes | Yes | Yes |
| Phone Support? | Yes | Yes | Yes |
| License | Curacao | Panama | Curacao |
[ Back to Top ↑ ]
Why Use These Arizona Sports Betting Sites?
Since sports betting came to Arizona, there have been a lot of online sports betting sites offering their services to Arizona residents. However, not all of these sports betting sites are great options for new gamblers and might take advantage of inexperienced bettors.
To make sure you can make an informed choice, we evaluate each betting site in accordance with our high standards. These criteria include:
Reputable and Legal
We ensure that all of the betting sites we recommend are legal and licensed. Some betting sites in Arizona don't have to be licensed by the state government. Instead, they're licensed by offshore governments in which they hold a physical location.
That's why you'll see a lot of online casinos and sportsbooks that are licensed by the Panama Gaming Commission or the Curacao Gambling Authority.

This is no slight on the casino–quite the contrary! Betting sites with these licenses undergo strict, regulatory tests to make sure they are fair, secure, and going to pay their users. Most online casinos will display their license certificates in the footer of their websites or on their legal page.
Secure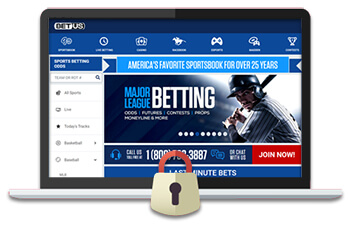 Even though online sportsbooks or casinos might hold a licensing certificate, they might still be lacking in the security area.
You want to make sure that the site you choose to wager at takes your protection seriously. If they do, they'll have their site secured with SSL encryption. This powerful encryption technology locks your private information behind a 128- or 256-bit firewall to keep your information safe from unscrupulous characters.
Many online betting sites will employ third-party contractors to assess the vulnerabilities of their sites and provide ample protection from all threats. You can find these security certificates on the sportsbook's website, usually in the footer, adjacent to the licensing certificate.
Multiple Banking Options
The best sports betting sites in Arizona will offer a wide variety of banking options. These include:
Debit and credit cards (Visa, Mastercard, AMEX, Discover, etc.)
Direct bank transfers (ACH), money orders, wire transfers
E-wallets like PayPal, Skrill, and Neteller
Having multiple banking options proves that a betting site values their customers and that they want to make their site as accessible as possible.
Cryptocurrency Banking Options
A lot of betting sites have started allowing deposits and withdrawals using cryptocurrency. Crypto is a great banking method because it's fast, secure, anonymous, and can net you some great bonuses.
Bitcoin, Ethereum, and Litecoin are all commonly-accepted cryptocurrencies, but some betting sites offer altcoin transactions, supporting currencies like XRP, Cardano, or Stellar.
Bonuses and Promotions
Every online sportsbook and casino in Arizona offers some kind of sign-on bonus or promotion.
These bonuses will vary in size–50%, 100%, 200%, and even 300% deposit bonuses! But, make sure you read the terms and conditions before accepting this free cash.
Most betting sites will lay out strict betting requirements to make sure they see some of that money again. If the betting requirements are too strict, you're better off accepting a bonus from a different betting site.
Great Customer Service
You'll want to make sure that any gambling site you choose has great customer service. Even if you don't anticipate needing to contact customer support, you never know when something might go wrong.
We've found that online sports betting sites with live chat support are the best because you can instantly talk to a customer service rep, rather than having to email or call.
You should also make sure that the site has 24/7 hours of operation. If they close down shop at 7 p.m., it's not really accessible for most people–especially those with 9-to-5 jobs!
Mobile Compatibility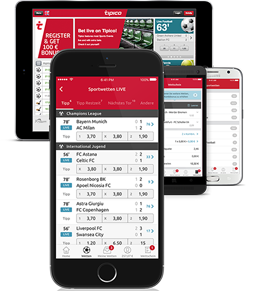 Be sure the sports betting site you choose is accessible on mobile. You should be able to access all of your account information without any problems whatsoever.
If they don't have a compatible app, some sites will even let you log in using a mobile browser. This is a good option for making new bets and checking the status of a wager while you're out and about.
Mobile sports betting is becoming more popular because it's super-accessible. While in-play betting on a spotty data connection might not be ideal, if you're connected to WiFi, you'll be able to experience the same level of betting as if you were at home on your laptop.
[ Back to Top ↑ ]
Offline Sports Betting Options for Arizonans
With the legalization of mobile and online sports betting sites came the addition of in-person sportsbooks all across Arizona. Brick-and-mortar sportsbooks are usually operated by a large sports betting company, such as BetMGM or FanDuel, so you can rest assured that you're wagering at a reputable place.
Below are some of the popular physical sportsbooks throughout Arizona.
Sports Betting at Casinos
TwinSpires Sportsbook at Mazatzal Hotel & Casino
Address: Highway 87, Mile Marker 251
Payson, AZ, 85541
Phone: (928) 474-6044
BetMGM at Gila River Hotel & Casino at Vee Quiva
Address: 15091 S. Komatke Ln.
Laveen Village, AZ, 85339
Phone: (800) 946-4452
BetMGM at Gila River Hotel & Casino at Wild Horse Pass
Address: 5040 Wild Horse Pass Blvd.
Chandler, AZ, 85226
Phone: (800) 946-4452
BetMGM at Gila River Hotel & Casino at Lone Butte
Address: 1077 S. Kyrene Rd.
Chandler, AZ, 85226
Phone: (800) 946-4452
SolSports at Casino Del Sol
Address: 5655 W. Valencia Rd.
Tucson, AZ, 85757
Phone: (855) 765-7829
Unibet at Paradise Casino
Address: 450 Quechan Dr.
Yuma, AZ, 85364
Phone: (888) 777-4946
Sports Betting at Stadiums
Sports Betting at Casinos
Caesar's Sportsbook at Chase Field
Address: 401 E. Jefferson St
Phoenix, AZ, 85004
Phone: (602) 514-8400
FanDuel Sportsbook at The Footprint Center
Address: 201 E. Jefferson St
Phoenix, AZ, 85004
Phone: (602) 379-2000
BetMGM at Phoenix Raceway
Address: 7602 Jimmie Johnson Dr.
Avondale, AZ, 85323
Phone: (623) 463-5400
Additional sportsbooks are under development at State Farm Stadium and TPC Scottsdale, expected to open at the end of 2022 and early 2023.
[ Back to Top ↑ ]
Betting on Arizona Sports Teams
Arizona doesn't boast to be a sports-centric state. They don't have multiple pro teams in the same league like their neighbors, but they do have a loyal fanbase for their small selection of teams.
Below, you'll find a list of all the pro sports teams in Arizona, as well as details on collegiate sports and other niche events.
List of All Professional Arizona Sports Teams
Sport
League
Team
Baseball
MLB
Arizona Diamondbacks
Pecos League
Tucson Saguaros
Basketball
NBA
Phoenix Suns
WNBA
Phoenix Mercury
Football
NFL
Arizona Cardinals
Hockey
NHL
Arizona Coyotes
American Hockey League
Tucson Roadrunners
Soccer
USL Championship
Phoenix Rising FC
USL League One
FC Tucson
National Premier Soccer League
FC Arizona
Collegiate Sports in Arizona
Unlike some other states, Arizona allows sports betting on collegiate sporting events. However, prop betting on individual college player performances is not permitted in Arizona.
Arizona has a few notable colleges that participate in D1 sports, and these include:
University of Arizona – the Arizona Wildcats
Arizona State University – the Arizona State Sun Devils
Grand Canyon University – the Grand Canyon Antelopes
Northern Arizona University – the Northern Arizona Lumberjacks
Most of these schools participate in the big sports, like football, basketball, baseball, and soccer, and you can find betting lines for their games on most mobile, online, or in-person sportsbooks in Arizona.
Horse Racing in Arizona
While horse racing isn't as popular in Arizona as it is in other states, there are a few tracks that offer some great races. Turf Paradise and Rillito Downs both offer year-round racing, so you'll always have a place to bet on the ponies.
Turf Paradise doesn't offer on-site betting, they do provide a comprehensive list of off-site betting options, which include local sports bars and other betting venues.
The Rillito Downs race track offers par-Mutuel betting options, and also has plenty of off-site gambling options.
If you're looking for a more luxurious experience, head on over to Los Alazanes in Maricopa, AZ. It's the only 18-hole private golf course attached to a casino, so it's probably not somewhere you'd normally visit for horse racing. But they do host some of the region's best races.
Daily Fantasy Sports in Arizona
Despite their acceptance of sports betting and other forms of gambling, Arizona was a long-time opposer of daily fantasy sports.
Sites like DraftKings and FanDuel were forced to blog Arizona residents, but with the new legislation that opens up Arizona betting activities, DFS is back on the menu.
In September 2021, Arizona approved licenses for six daily fantasy sports outlets, including:
DraftKings
FanDuel
Fantasy Sports Shark
FFPC
Underdog Sports
Yahoo
Motor Sports in Arizona
If you're a fan of motorsports, you'll be happy to know that there are a few great places to bet on them in Arizona. Phoenix International Raceway is the only NASCAR track in the state, and it's home to two races every year.
You can also bet on IndyCar and NHRA events at Firebird International Raceway.
While they may not host top-quality races, there are plenty of off-track betting centers across the state that will let you place your bets on various sports, including motorsports.
Esports in Arizona

If you're looking to place a bet on the latest Esports tournament, you won't have any trouble finding a sportsbook that accepts your bet. In fact, many of the larger bookmakers offer bets on Esports like CS:GO, League of Legends, Valorant, and Apex Legends.
Just like regular sports, the odds for different outcomes will vary from betting site to betting site. So, make sure you compare the odds before placing your bet.
Unfortunately, Arizona is not home to any major esports teams, though the University of Arizona has dedicated a significant amount of funding for student esports teams.
[ Back to Top ↑ ]
Arizona Online Sports Betting FAQs
You must be at least 21 years old to use mobile, online, or in-person sportsbooks supported by the state of Arizona.
While we haven't visited all the sportsbooks in the country, we do think that the Gila River Hotel & Casino locations have a great atmosphere and are a quality sportsbook partner in BetMGM.
Yes, as of September 2021, all Arizona residents 21 and older can bet on sports online, on mobile, and at physical locations.
Use attribute "a" for answer.
[ Back to Top ↑ ]