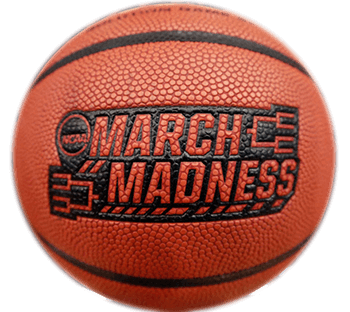 The 2022 March Madness season is soon upon us and what better way to get in on the action than to partake in a March Madness bracket challenge available at one of our top-rated, real money online sportsbooks? When you visit one of our favorite online betting sites, you can enter one of these 2022 NCAA tournament brackets for free and win some real money betting on March Madness this spring!
Perhaps you do not have an account at one of our favorite online sportsbooks. That is no problem whatsoever. Sign up has never been easier and you can create an account within ten or fifteen minutes! Enjoying the fun of a March Madness bracket challenge online has never been more simple. Create your new account today and begin winning real money betting on March Madness!
Best March Madness Bracket Challenge Sites
These are our favorite online sportsbooks that are currently offering free NCAA March Madness brackets to their customers. If you like what you see below, we strongly encourage you to create an account at one of these top-rated sites! They have some of the best March Madness brackets around!
Best March Madness Bracket Challenges
Are you looking for a great March Madness bracket but having a little bit of trouble choosing one? No worries! We have got you covered. Simply check out these great March Madness bracket challenges at on of our favorite online sportsbooks!
BetUS Sportsbook: $1 Million Bracket Contest

BetUS's 2022 NCAA tournament bracket involves the chance to win a $1 million prize! Yes, you head us right. Get in on the action today!
Details
You must have a BetUS sportsbook account to qualify
Every $100 deposited get you an entry into the contest
No entry fee
Fill out a perfect bracket and win $1,000,000
Fill out a perfect 16-team bracket and win $10,000
Fill out a perfect 8-team bracket and win $10,000
Use promo code OFFSHORESF
---
BetOnline Sports: $250,000 Bracket Madness Contest

Bettors at BetOnline can participate in their March Madness bracket challenge and win $75,000 if they come in the first place! Bettors can also get a good discount on multiple entries as well!
Details
Only $25 to enter
Bettors can receive a discount on every extra entry made
Top 700 winner win a portion of the $250,000 prize
First Place: $75,000, Second Place: $30,000, and Third Place: $15,000
How to Bet on a March Madness Bracket Challenge
Selection Sunday is when the field of the 68 teams going to the March Madness tournament is released. That day, the oddsmakers get busy putting together odds and betting lines including point spreads and totals for the First Four matchups and for the Round of 64. As teams advance and the action changes each day, oddsmakers will continue to adjust the odds based on teams' performance throughout the tournament.
2022 Tournament Dates
Selection Sunday
March 13
First Four
March 15-16
First Round
March 17-18
Second Round
March 19-20
Sweet 16
March 24-25
Elite Eight
March 26-27
Final Four
April 2
NCAA Championship Game
April 4
How Do the Brackets Work?
Teams are seeded according to their strength and are divided up into four parts. These are the four regions that are up for the contest. Eight matchups occur within each region. It is all single-elimination format, and the seeds remain constant throughout the course of the March Madness tournament.
Here is how it breaks down:
Each region eventually has a winner. This is how the Final Four is determined and this serves at the March Madness semi-finals. The final two matchups are determined by the winners of those two games. The winner of the final two teams is the one who ultimately wins the Big Dance.
What Is the Best March Madness Bracket Ever Filled Out?
As recent as 2019, the record for the best NCAA March Madness bracket was set by an individual from Ohio was
correctly predicted the winners of the first 49 games
! The previous record before this amazing feat was 49 correct game predictions. Who knows? If you follow college basketball closely enough, you might just be able to set a new record!
How Does Scoring Work for March Madness Bracket Challenges?
Although it can be changed based on the pool you are participating in, the below method is largely how many NCAA March Madness brackets are scored:
| Games | Number of Points |
| --- | --- |
| Round 1 | 1 |
| Round 2 | 2 |
| Round 3 (Sweet Sixteen) | 4 |
| Round 4 (Elite Eight) | 8 |
| Round 5 (Final Four) | 16 |
| Round 6 (Championship Game) | 32 |
Ways to Place Bets
The two top ways for bettors to place wagers on March Madness are point spread betting and Over/Under totals.
Type
Details
Spread
The idea of the points spread is to motivate bettors to place wagers on the underdog team. A points spread creates an artificial handicap for the favorite and balances the level of competition on the scoreboard by presenting the estimated gap between the two teams. This means that the underdog team must either win the game outright or lose by less than the spread to cover. On the other hand, the favorite can only win by winning more than the spread to cover.
Over/Under Totals
Over/Under totals betting is a prediction made by the oddsmakers of the number of points scored by both teams combined in a game. Bettors will place a wager on the final score of the game and where it goes Over or Under the total set by the oddsmakers.
Moneyline Betting
This is as simple as it gets! Moneyline bets are a straightforward bet on which team will win March Madness overall. Oddsmakers assign each time what is called a moneyline value which suggests the probability of that respective team winning outright.
Futures
As the name implies, futures bets are placed long in advance of the actual happenings during March Madness. This can include bettors making predictions on the overall winner of the tournament or correctly predicting the Final Four, in many cases a month or several weeks out from events. In fact, March Madness bracket challenges are a form of futures betting!

Tournament MVP: This bet is technically a futures, but it involves correctly predicting the March Madness's most valuable player aka the Final Four's Most Outstanding Player.

Props
Bettors like props bets because they are fun alternatives to the standard Over/Under totals, moneylines, and point spreads that you would typically find most bettors placing wagers on. March Madness props can focus on particular occurrences and non-occurrence throughout the course of the tournament. This could be something like betting on an individual player's total number of fouls or the number of 3-point shots made by a certain team. The possibilities for props betting are truly endless as they can focus on a number of detailed aspects of each game and the March Madness tournament as a whole!

First to 15: One of the more popular prop bets you will find that is specific to the NCAA March Madness tournament is the First to 15 bet, which essentially is betting on the team to reach 15 points first during a game.

Derivatives
If you do not want to commit to betting on a full March Madness game, you can choose to bet on halves or segments of the game. Common bets you will find with derivatives are the total points scored in the first half or the most points scored in the second half. Bets like these can offer some real value for bettors as they dig deeper into the nuances of each individual team's performance.
Tips for Picking a Perfect March Madness Bracket
These are some of the best tips and strategies that you can employ to create the best March Madness brackets! These are, by no means, absolute guarantees for assembling the perfect online March Madness bracket, but it will help you to correctly predict more wins and ultimately get further into the tournament than the next guy.
1. Don't Rush the Process
One of the best things you can do when it comes to your 2022 NCAA tournament bracket is to be patient! Many want to rush straight into assembling their bracket as soon as the 68 teams are announced. We recommend opting out of putting together your March Madness bracket until the first four teams have been knocked out and the field is narrowed down to 64.
This gives you that much more of a shot at correctly predicting wins and assembling one of the best March Madness brackets!
2. Consider the Strength of Schedule
The strength of the schedule can give you a bit more insight into the nuance of a team's standing in the competitive. Performance throughout the season matters but if you have a team that had a lackluster season record but has a higher rated strength of schedule, that might mean they will perform better during March Madness than their record would otherwise indicate.
3. Look at Performance Heading into the Tournament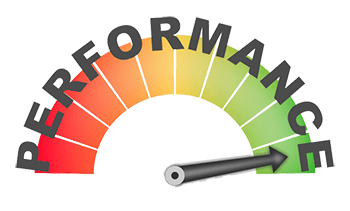 A good rule of thumb is determining which teams have already peaked or getting ready to peak by looking at the ten games leading into March Madness. If their performance is strong during this period of time, this means that they could potentially be peaking at the right time. If their performance is poor, it could mean that they have already peaked and will continue to decline as the tournament continues.
4. Don't Let the Conference Dictate Picks
The team that comes from the better of the two conferences is not always guaranteed to win. We advise you to look at the team's performance and not their conference as you fill out your NCAA March Madness bracket. Use the conference as a way to break a tie between two evenly matched teams, but do not use it to dictate your picks!
5. Bet on the Better Coach
Here is another method you can use on picking a winner if the two teams competing against one another are pretty evenly matched. You will find story after story of a team who made it deep into the March Madness tournament and had a great coach to thank for the great progress.
When in doubt, bet on the better coach. This could be your key to creating a better NCAA tournament bracket for March Madness!
6. Winner Should Be Picked From the No. 1 Seeds
These teams are No.1 seeds for a reason. More often than not, March Madness plays out almost exactly as the experts predict. There are upsets here and there but they are not common enough for it to be worth your while to deviate from the seed lines. When in doubt about picking a winner, go with a No.1 seed that has a solid coach and are gaining momentum in the tournament. Essentially, bet the favorite to win.
7. Focus Your Attention on the 10-15 Best Teams
Do not get sucked into the trap of trying to predict upsets in the earlier rounds of the competition. Instead, focus on determining which teams will make it to the later rounds of play. Historically, March Madness pools are won by those who have been able to pick an overall winner or even the Final Four.
Don't spin your wheels with trying to call upsets that are highly unlikely to happen. Focus on what teams have what it takes to get to the end.
8. Don't Let Emotions Influence Decisions
One of the worst mistakes you can make is letting your emotions call the shots on your March Madness bracket challenge predictions. There might be a team in there that you absolutely hate but if you feel that they will make it to the Final Four or win the Big Dance, your best bet is to bet on them! Put your pride aside, use your head, and make the smart strategic move!
March Madness Bracket FAQ
This will
really depend on the size of the contest
you are participating in and the caliber of your competition. It takes good research and knowledge of the teams in order to do well.
If you are doing a March Madness bracket challenge with some friends and you know the most about what is going on in the NCAA, the chances are you do not have to pick out as many games in order to win. However, if you are doing a bracket with some people who are well-informed, you might have to be correct in more of your predictions.
Points systems for March Madness bracket challenges will differ between those who participate. One of the most popular methods, the one that many uses, is to have a weighted scoring system and bettors earning points based on their correct game predictions for each round. For instance, one point is issued for any correct picks made in the first round and then you get to round two where you can earn two points on correct picks. And so on and so forth.
March Madness NCAA tournament brackets are becoming increasingly popular as the years go on, so much so that it is estimated that around 70 million March Madness brackets are filled out each and every year! Get in on the fun this March by doing a bracket challenge at one of our favorite online sportsbooks.
68 teams overall participate in the NCAA March Madness Tourney. There are 32 teams that win their respective conference and receive automatic bids to the tournament. The other 32 teams are hand-selected by the NCAA with at-large bids, and this is based on those teams' performances from their season.
It is nearly impossible to come up with a perfect March Madness bracket. Just ask the guy from Ohio who set the record for 49 correctly predicted game wins. If you know about the NCAA and follow the teams throughout their seasons closely, your chances of putting together a completely correct bracket is 1 in 120.2 billion!
We highly recommend using BetUS sportsbook for doing your March Madness bracket challenge. By far, they have the most generous prizes: $1 million for filling out a perfect bracket and $10,000 for either filling out a perfect 16-team bracket or a perfect 8-team bracket!
A close second to BetUS sportsbook is doing an NCAA March Madness bracket with BetOnline. Their deal offers the top 700 winners a portion of a $250,000 prize. The first place is $75k, the second place is $30k, and the third place is $15k. Bettors can also get a discount with every extra entry they make.