The State of South Dakota is in the middle of a battle to legalize sports betting. Gambling has long been popular in South Dakota, with Deadwood attracting players from all over the country.
In addition to the legalization of sports betting, the state may move to legalize online gambling as well, as player demand grows, and states look for new sources of tax revenue.
Today, we're going to look at the best options when it comes to South Dakota sports betting websites, help you understand the legal landscape of online betting, and give you the tools to start your career in online sports betting by helping you place your first real money bets.
Best South Dakota Sports Betting Sites
Below is a list of the top South Dakota online sportsbooks as compiled by our team of experts at The Sports Geek. They have combed through dozens of real money South Dakota betting sites and evaluated tons of different data points to narrow down which one will make the most sense for you. Using this list, you will be able to find a South Dakota real money betting site that fits your needs, regardless of whether you're brand new or an expert bettor. Below you'll find some of the criteria we took into account when making our selections.
Our Sports Betting Site Ranking Criteria
Bet Variety
Making sure that South Dakota betting sites we recommend offer players lots of gaming options is a must. You'll find that all the South Dakota online sportsbooks that made our list offer everything from mainstream sports betting to live gambling. This wide range of offerings ensures there is something for every kind of player and provides you with options to expand your horizons.
Minimum and Maximum Bets
Playing on a South Dakota sports betting site with low minimum bets is essential, particularly for beginners. With minimum bets under a dollar on most sites, you can get your feet wet without betting the farm.
Equally crucial for more advanced bettors, is high bet limits. As you develop as a player, you want online South Dakota sportsbooks that can grow with you. Low max bets can limit the size of your wins, and this can be frustrating for seasoned players.
Competitive Odds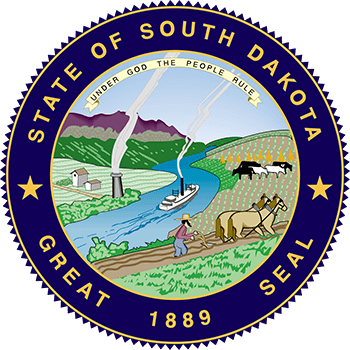 If you're familiar with sports betting, you already know that odds are the way that a bookmaker conveys the payout that comes with a corresponding bet. An important factor in choosing which South Dakota sports betting sites is choosing one that offers competitive odds.
There is another benefit that gives real money South Dakota betting sites an edge over brick and mortar sportsbooks. In a live casino, there's no competition for players, so the bookmaker doesn't need to offer overly competitive odds. In contrast, online South Dakota sportsbooks have to compete with all other online sports betting sites. This competition leads to some South Dakota betting sites offering better odds than others as a way to attract players, which benefits the player and allows you to shop around for the best odds.
Our list is comprised of South Dakota sports betting sites that offer some of the best odds anywhere on the internet.
Fast Payouts
Speedy payouts matter. When players win, they want their cash immediately. Who wouldn't? Some South Dakota betting sites can take forever to get wins paid, which frustrates players, creates stress, and detracts from the overall online gambling experience. The websites we selected can get cash into your account within 24 hours in most cases.
Security at South Dakota Betting Sites
You should always think about security when choosing an online gambling website. When we talk about safety, we mean everything from secured wire transfers to confidential player information. Each site on our list is verified secure and has an extensive record of keeping players safe. You can rest assured that playing on any of these South Dakota betting sites will offer you the safest possible online sports betting experience.
Stellar Customer Service
Taking care of customers should always be a top priority for any online casino. As a player, you want to know that if an issue comes up, the site has your back and can help you get a speedy and professional resolution. If you've ever had to deal with poor customer service, you will know just how bad it can sour your whole experience. Everyone above has a long history of satisfied customers and offer best-in-class customer care.
Real Money Sports Betting Platforms
In a mobile age, customers want to have lots of options when it comes to where they play. The first big revolution was moving online, and the next big revolution is moving to mobile. For many players, being able to play on their phones is a huge plus, which is why we like sites that offer PC, tablet, and mobile user experiences.
New Player Bonuses
A new player bonus is a special perk real money South Dakota online betting sites will offer to players to attract gameplay on their sites. Most of the time, these come in the form of deposit matches. If a South Dakota sports betting website is offering players a 50% match on the first $1,000 they deposit, there is a potential $500 bonus if the players' first deposit is at least $1,000. This type of boost can have a dramatic impact on your bankroll, and you should take advantage of these bonuses as much as possible.
Keep in mind that this may mean depositing more than you originally intended, but the bonus is free money. Who doesn't love free money?
Promos at South Dakota Online Sportsbooks
Almost every land-based casino and online sports betting site is going to offer players the opportunity to participate in promotions. These are regular events available to all players that help mix things up. You may get free credits to bet, or perhaps you might get entered into a free contest. Free entries are becoming particularly popular in the DFS world. Even if these promos seem insignificant, take advantage of them because they will add up to make a big difference over time.
Betting Currency
A relatively new development in the world of online sports betting is the introduction of cryptocurrency. In recent years, the boom in the popularity of mainstream digital currencies like Bitcoin has pushed South Dakota betting sites to start accepting them. Players prefer to use digital currency for a variety of reasons, including lower fees, faster transfers, and anonymity.
Path to Legalized Sports Betting in South Dakota
South Dakota is working toward legalizing sports betting, and as of early 2020, a referendum has passed in both the Senate and the House. SJR 501 would amend the state constitution to allow residents to bet on sports. After passing effortlessly in the Senate, the referendum passed just one vote in the House. This passage means it will go to the voters in November. While this is a significant step forward, there's still a long road to the first sportsbook opening for business.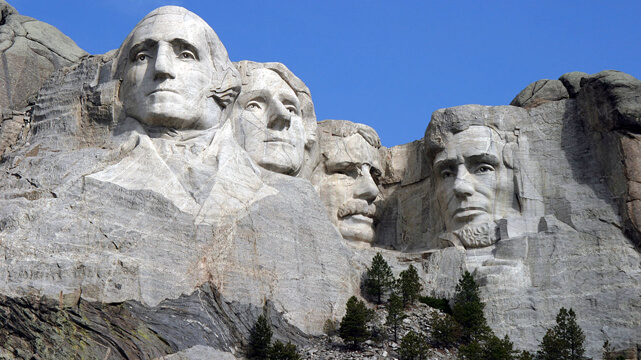 If residents vote in favor of SJR 501, lawmakers will still need to determine the parameters for implementation. A vital point of this implementation would be addressing where sports betting would and would not be legal.
Deadwood is currently the only city where real money gambling is legal in South Dakota. Arguments have been made that failure to expand sports betting beyond Deadwood would nullify many of the benefits of legalization. Right now, many South Dakota residents can drive over to Iowa and place bets legally. If South Dakota wants to maximize the tax revenue benefits of legalizing sports betting, it would be wise to expand beyond Deadwood.
The Legality of South Dakota Online Sports Betting
Like many other states, the majority of online gambling is considered illegal throughout South Dakota. The one notable exception is DFS. Players are welcome to play on all the major DFS websites. While it's technically still sports betting, the states' Attorney General cited ambiguity about whether DFS was a game of skill or luck as the reason for not prosecuting players or providers. Lawmakers are more precise on the rest of online gambling, which is explicitly illegal.
However, residents still have options if they want to gamble online. While none of the gaming operators based in South Dakota can host online gambling, residents can still play on South Dakota betting sites like the ones on our list. Any of these South Dakota sports betting websites can offer players all the features of a live casino from the safety of their own homes.
Since these sites are not based in South Dakota, they are not subject to the same laws as South Dakota-based operators.
Steps to Betting Online in South Dakota
1. Choose a South Dakota Sports Betting Site to Fit Your Needs
Step one is deciding which South Dakota sports betting site you want to play on. Start by using our list of South Dakota betting sites and our list of criteria. Explore a few of the sites for yourself and get a feel for the differences. Not all South Dakota online sportsbooks have the same offerings, so some may appeal to you more than others. Once you have found the one you like, it's time to get signed up.
2. Register for an Account and Add Funds
Signing up should be quick and easy. All you will need is basic personal information and bank account details if you want to fund the account with a wire transfer. Every site we recommend offers secure wire transfers and, as we mentioned before, they rigorously protect their players' personal data.
3. Get to Know All the Site Features
An important step, especially for new players, is taking the time to familiarize yourself with all the tools your new online sportsbook has to offer. Lots of real money South Dakota betting sites will provide users with analysis, expert picks, and all kinds of other data points to help players refine their bets. In sports betting, data is your friend. Learning to leverage all the data available will help you to become a more successful bettor.
4. Place Your First Bets
It's time to place that first bet. At this point, all you need to do is decide where to put it. A pro tip for beginners is to start with small bets and work your way up. This strategy will give you the chance to get your feet wet with minimal risk. Once you have a bit more experience, you can start to work your way up to larger bets.
5. Hone Your Strategy
Once you get beyond your first few bets, it's time to start recording and assessing your sports betting strategy. Any pro will tell you that the difference between being successful and going broke is continuing to improve your strategy. Write down all the wagers you make at South Dakota sports betting sites. Take notes on why you placed them, as well as the result of the bet. Getting in the habit of doing this will ensure your strategy is continuously improving.
Best Sports to Bet Real Money on in South Dakota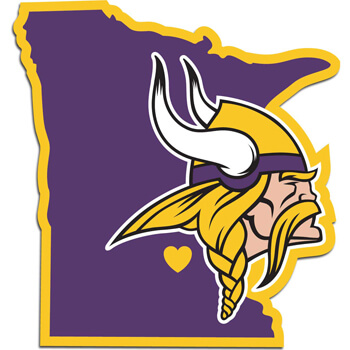 Without any major professional sports teams calling South Dakota home, residents don't exactly have a clear hometown team. Thankfully, players can place bets on many college sports as well, meaning residents can still bet on local clubs if they so choose. The top college team is South Dakota State and on the pro side, one of the most popular teams for South Dakotans to bet on is the Minnesota Vikings.
If you haven't even decided which sport you want to bet on yet, here are a few pointers.
Not all sports are created equal. Odds, contest frequency, and payouts will vary from sports to sport. Pick a sport that aligns with your goals. If you want to bet regularly, pick a sport like baseball, which has a zillion games per year.
Balance risk versus reward. If a potential payout is massive, that's because the bet carries significant risk. Don't just chase bets with monster payouts. Don't think of your bet like a lottery ticket.
Bet what you know. Chances are, you will always make more educated, more intelligent bets when betting on a sport you know well. If you do decide to expand into other sports, make sure to read up on them before placing any real money bets.
Summary on South Dakota Betting Sites
It's an exciting time in the world of South Dakota gaming with lawmakers having just passed a significant hurdle in the legalization of sports betting. With the passage of SJR 501, residents will vote to legalize sports betting in late 2020. If it passes, it could pave the way for future legalization of online sports betting and internet gambling in general. Check back on The Sports Geek for updates as things continue to change. Hopefully, you have learned a bit about the rules around gambling in South Dakota, found out how to select a South Dakota sports betting website for yourself, and now feel confident placing bets. Always remember to gamble responsibly and never bet more than you can afford to lose. Have fun and good luck!
FAQ on Sports Betting Sites in South Dakota
South Dakota residents will vote to approve sports betting in November of 2020. If approved, that will be a significant step towards the state opening its first sportsbook.
Use attribute "a" for answer.
Use attribute "a" for answer.
The Minnesota Vikings are the most popular pro team for many South Dakota sports fans, and they are one of the most popular pro teams when it comes to betting.