You don't have to look far past the Bears, Bulls, Blackhawks, Cubs, Illini, or White Sox to realize Illinois is a major sports state. As is common with other major sport states, you have lots of people who love to bet on sports. Thankfully, it's easy to bet online for real money by using any of these trusted Illinois sports betting sites.
If you're looking to wager with real money on your favorite local team, or any other team around the country or globe, then you're in luck. We've compiled a comprehensive list of the best Illinois sports betting sites currently offering their services.
All these sports betting sites can be trusted as they use the ethical and standard business practices that all legitimate sportsbooks enforce. These websites will provide players with all the information they need in order to successfully make their real money bets.
Also, these books are constantly updated and known for their accessibility and easy-to-use approach for all visiting patrons, making it simple and quick for anybody interested to place their wagers.
What Makes These Illinois Betting Sites Great?
Not a single one of you came here to find the most mediocre sports betting sites in Illinois. You want the best, and we think you deserve nothing short of that. Because we care that much, we wanted to make sure we were transparent about why you should trust our online sportsbooks review above any others.
Reviews and Rankings Are Unbiased and Can't Be Bought
You cannot pay us for a higher ranking, better review, or placement on our recommended list. We take what we do seriously, and there's no way we can stand behind our list of the top IL betting sites without standing firm on this.
Information Is Kept Up to Date and Regularly Audited
You're not going to see online sportsbooks recommendations from years ago on our listings. Our team works tirelessly to keep our recommendations, stats, bonus codes, and betting information up to speed with the latest information.
Our Focus and Goal Is You
We can sum all of this up in one sentence—our focus and goal is you. If we can help you to find the best Illinois sports betting sites available on the market and you have a great experience, we've done our job.
Is Sports Betting Online in Illinois Legal?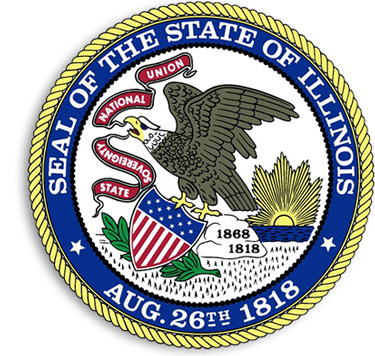 Yes. On the last day of the state legislature's session in the spring of 2019, House and Senate lawmakers passed a bill expanding gambling online and at brick and mortar locations across the state. Proponents of the bill successfully pushed the argument that expanded gaming would bring in around $200 million in additional annual revenue to the state. This was a major step forward for Illinois sports betting sites.
Fast forward to the beginning of 2020 and the state is inches away from fully rolling out state-regulated online gambling. Initially, only brick and mortar casinos were allowed to apply for licenses, which cost $10 million each.
What's unique is that not just casinos were included in being offered applications. Across the state, 10 casinos, three racetracks, and seven sporting venues were invited to apply. Yes, you heard that correctly—sporting venues are included.
Online-only websites like DraftKings and FanDuel are required to wait 18 months until they are allowed to apply. Even then, there will only be three licenses available to online-only providers, and they will cost twice as much at $20 million a pop. Still, we expect heavy competition for those licenses.
Banking Options at Illinois Sports Betting Sites
A chief concern from those looking into online betting in Illinois is the financial side. How are you going to deposit money into your online sportsbook? How do you get your winnings? How long does it take to get paid? Is the banking safe? All of these are great questions we're going to address right now.
How Are You Going to Deposit Money Into Your Online Sportsbook?
Getting money onto Illinois online betting sites is quick and easy, thanks to technology and updated banking integrations. Popular methods include:
Credit cards
Debit cards
E-wallets
Cryptocurrency
Direct bank transfers
Money management services
How Do I Get Paid My Real Money Winnings From Illinois Sports Betting Sites?
Illinois betting sites pay customers through a multitude of different options. Each site will have a slightly different lineup of available banking options, but these are the most popular.
E-wallets
Cryptocurrency
Direct bank transfers
Money management services
Credit and debit cards (in some cases)
Checks by courier
How Long Does It Take to Get Paid Your Winnings From IL Sports Betting Sites?
Depending on the cashout method you choose, your money will arrive in your bank account or e-wallet account between a few hours and a few days. The only exception to this is checks by courier which can take up to two weeks to arrive.
Is the Banking at Illinois Sports Betting Sites Safe?
As long as you stick to using trusted and vetted options, your banking and site experience will be safe. All of the top options recommended in this guide utilize proper high-level encryption, perform regular site audits, and put your safety as their top priority.
What Sports Can I Bet on at IL Sportsbooks?
When it comes to what you can bet on at the options listed here, the list is pretty long. First, you'll be able to wager on all of the four major sports—basketball, baseball, hockey, and football. This means the Bulls, White Sox, Cubs, Blackhawks, and Bears fans have full access to a wide array of wagering options on their favorite local teams.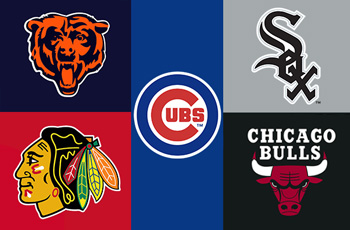 For those looking to get sports betting action elsewhere, though, you'll still be covered. These Illinois online sportsbooks offer action on many other sports, including college sports, soccer, tennis, golf, auto racing, combat sports, politics, entertainment, dog racing, horse racing, and much more. Honestly, if it's something that can be bet on in the world, one of these online sportsbooks will offer some type of action on it.
Regarding the types of bets available, expect to see an impressive list of wager types including all popular bets and more unique wager types like parlays, in-game wagers, teasers, pleasers, and more. Those looking into online betting in Illinois will have extensive flexibility when it comes to selecting wagers.
Getting Started Betting Online in Illinois Now
At this point, you don't have anything holding you back from diving into the action. Check out any of the options on our list of the best Illinois sports betting sites now, and you'll be making real money bets in a matter of minutes. Long gone are the days of having to drive to a sportsbook in another state to place a bet.