The state of South Carolina has long been tough on those interested in gambling. Since the 1700s, the state has been mostly against gambling in any form. Except for a few brief periods, almost all types of gambling have almost always been considered illegal. However, with changes in federal law and a wave of movement among other states, South Carolina could soon make progress towards legalized gambling within its borders.
Today we are going to take a look at the legal environment of sports betting and online gambling in South Carolina, teach you how to pick out South Carolina online sportsbooks for yourself, and give you the tools to start betting today. By the end of this article, you'll feel confident placing your first real money sports bets.
Our Picks for the Top Online South Carolina Sportsbooks
Our team of experts at The Sports Geek has spent hours combing through dozens of sports betting sites to bring you the definitive list of the best real money South Carolina betting sites. Each of the sites on the list below will provide you with a perfect balance of all the crucial elements you want in a high-quality online sportsbook. Our team used an extensive list of criteria to analyze every aspect of these sites. Below the list is a sampling of the criteria we used. Feel free to use these criteria when assessing any other South Carolina online sportsbook that may be on your radar.
Criteria We Used
Competitive Odds
The first thing you should look for when selecting your new South Carolina sports betting website is that they have competitive odds. Sports betting sites use odds to represent the payouts that correspond to a specific bet. Since these odds vary from sportsbook to sportsbook, there is potential for players to gain an edge. It's essential to play on online betting sites in South Carolina with superior odds because better odds will result in you winning more money when you pick correctly. Your goal is to maximize return on risk, so you want to win as much as possible.
There is an advantage to playing online rather than in a live sportsbook. Since most brick and mortar sportsbooks are located inside large casinos, they have no direct competition. This lack of competition means they have no incentive to offer players overly-competitive odds. In contrast, each South Carolina sports betting website needs to compete with every other online sportsbook. Because of this, some sites offer better odds to create a competitive advantage and draw players to their site. To take advantage of this edge, play on sites like the ones listed above. Here, you will find some of the best odds on the internet.
Timely Payouts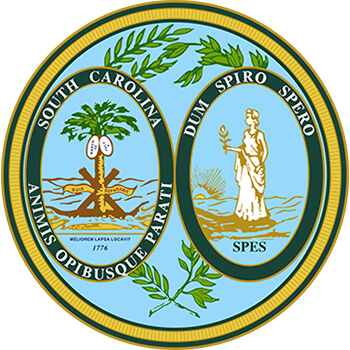 Another critical component of high-quality real money South Carolina betting sites is the speed with which they pay out wins. Fast payouts are essential because they improve liquidity and provide the player with maximum flexibility. Also, getting money faster decreases the stress of waiting for a transfer to clear. Some sports betting sites can make you wait for days to get withdrawals processed, but we focused on sites that are much faster. Each of the South Carolina online sportsbooks on our list can almost always get money in your account within the day, and depending on which withdrawal method you use, some can get cash within a few hours.
Payout Minimums
Closely related to the speed of payout is the minimum amount of cash a player is required to withdraw. This is another limiting factor that can impact liquidity, especially for small stakes players. You want to play on South Carolina betting sites that offer low minimum withdrawals, so you have access to your bankroll regardless of how big it is. We chose online sportsbooks that provide small minimum withdrawals to provide you with maximum flexibility. In most cases, all the sites on our list have minimums under $5.
Minimum and Maximum Bets
The size of the bets your new online South Carolina sportsbooks is willing to let you take can have an enormous impact on both the risk and profitability of your betting.
For small stakes players, you want to look for a site that offers low minimum bets so you can learn without betting too much.
For advanced players, you want to look for a website offering higher maximum stakes so you can increase the size of your winnings.
Having a wide range of betting increments will enable your real money sports betting site to grow with you. Our recommended South Carolina betting sites all offer a wide range of options to accommodate all players.
Variety of Betting Options
After a while, everyone gets tired of their usual bets. Whether you always bet on football or your game is video poker, you'll want to mix things up at some point. It's vital that you choose South Carolina betting sites that provide a wide range of betting options. This will enable you to try new bets without needing to find an entirely new betting online betting sites in South Carolina. Look for an online sportsbook that offers both a wide variety of sports as well as a robust online casino.
Even if you don't think you'll want to play those games now, having the choice later will provide you with an opportunity to try something new, learn new skills, and expand your horizons as a bettor.
Live Dealers
For folks who are focused on casino-style games, a recent development in the world of online gambling is the advent of live dealers. This is a type on online gaming where the player takes a seat at a virtual table with a real dealer who deals a game in real-time via webcam. Players can interact with each other as well as with the dealer, which adds a unique social aspect to online gambling that was previously nonexistent. Live virtual tables are reminiscent of playing on the casino floor, except you can play without leaving your home and stay in your pajamas.
Live Real Money Betting
On the sports betting side, there are excellent live options as well. Live sports betting means the bettor has the opportunity to place bets after an event has already started. For example, you may be able to place a bet on who will score the next goal in a soccer game or who will kick the next field goal in a football game. These bets add a whole new layer of engagement compared to their pre-match counterparts by making every part of the match, not just the outcome, relevant.
New Player Signup Bonuses
One crucial differentiator between real money South Carolina online sportsbooks will be the new player signup bonuses they are offering. New players signup bonuses are an exclusive perk used to draw players to a given site. These bonuses generally come in the form of a deposit match when the player first funds the account.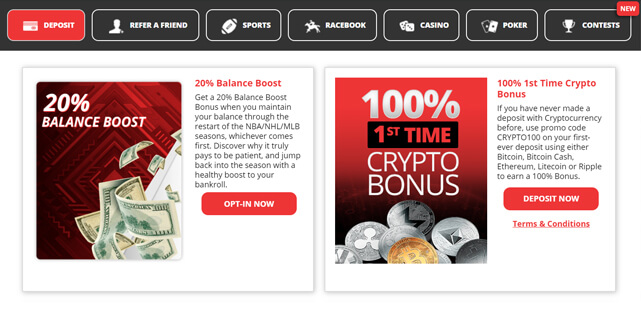 For example, if a website is offering a 100% match on the first $500 deposited, the player has the opportunity to double their bankroll by depositing the full $500 right off the bat. Keep in mind that these bonuses usually only apply to the first deposit, so be sure to take advantage of them.
Promotions
Promotions are similar to bonuses, but they're not as exclusive. Promos are tools used to keep players engaged by offering them new ways to play or chances to win big prizes. South Carolina sports betting sites can get very creative with their promotions, so check out each site to see which ones appeal to you. While some promos are recurring and others are one-time events, you can get a good idea of the types of promos each site likes to run.
Be sure to play on a site that offers promos that interest you because these promos can add up to make a big difference to your bankroll.
Cryptocurrency
One of the newer trends in online gambling is the use of cryptocurrencies. These digital coins have grown in popularity, with Bitcoin being the most widely known. Players prefer using these virtual currencies because they often offer more anonymity, are easy to transfer, and incur fewer fees than traditional currencies. If you're interested in using crypto for online gambling, you'll be glad to know all the recommended sites support most of the major coins, and some sites even offer exclusive crypto bonuses.
Website Security
No assessment of real money online South Carolina sportsbooks would be complete without looking at website security. It's vital that any site you play on uses state-of-the-art encryption and goes above and beyond to protect players. The sites on our list have all been analyzed by our security experts and are all verified secure. Playing on any of these South Carolina sports betting sites will ensure you have the safest possible online gambling experience.
Different Platforms
In this age of rapidly developing technology, players need to be able to play when and where they want. For this reason, we looked for South Carolina sports betting sites that offer a full range of platforms, including PC, mobile, and tablet. With these sites, players are in control of how they bet, and bettors are no longer tied to their computers.
Customer Service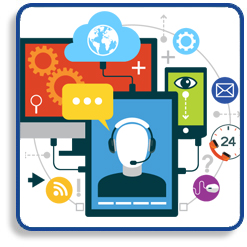 An often-overlooked aspect of any quality South Carolina betting sites is their customer service. Experienced players will tell you that poor customer service can turn your online gambling experience sour faster than almost anything else. You want to play on a site that puts players first. Each of the sites we selected offers a variety of contact options, including phone, chat, and email. Also, they're available 24/7 and have a long history of satisfied customers.
User Interface
Finally, it's vital that the experience across all platforms matches player expectations and makes betting fun, easy, and enjoyable. We only selected South Carolina sports betting sites that have made significant investments in the player experience by developing user interfaces that are clean, straightforward, and beautiful. High stakes betting is stressful enough without poor website design further complicating it. You will enjoy spending time on any of these real money South Carolina sportsbooks online.
Is Sports Betting Legal in South Carolina?
South Carolina is currently one of the worst states in terms of gambling regulation. With almost no legal gambling options, residents are hard-pressed to place bets. There are no legal land-based casinos and residents are mostly limited to the lottery. The only legal gambling takes place on a cruise ship called "The Big M" that occasionally lets people play a limited number of games. But it's still heavily regulated and comes with extremely high fees. This strict stance against betting of all kinds carries over to sports betting as well, with no legal sportsbooks in the state.
Since the 1700s, South Carolina has been against gambling. Over the years, various attempts have been made to legalize gambling in South Carolina, but all of these attempts were met with resistance. There was a brief period in the 1990s when video poker became legal but was squashed by lawmakers in 1999.
When the US Supreme Court reversed PASPA in 2018, many other states took steps toward legalized sports betting, but South Carolina was not able to make any progress. Despite many other states seeing sports betting as a new form of tax revenue, South Carolina has no initiated any legislation to legalize it.
However, residents do have some options when it comes to placing bets. While many forms of gambling are illegal, DFS has not been outlawed. Daily Fantasy Sports enable players to win money via sports-based fantasy contests based on skill rather than luck. This distinction as a "game of skill" has kept DFS legal in many states across the US.
Also, residents can play on high-quality offshore sites like the ones that made our list. Since these sites are not based in South Carolina, they are not subject to South Carolina law and therefore are accessible by residents looking to bet on sports.
Best Sports to Bet Real Money on in South Carolina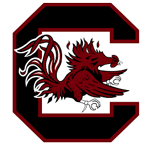 When it comes to sports betting, there are plenty of debates about which teams are best. In the state of South Carolina, for example, two teams stand above the rest. By far, the most popular teams to bet on in South Carolina are the University of South Carolina Gamecocks and the Clemson Tigers. Hailing from two of the most prominent divisions in college athletics, these two college teams have a fierce following throughout the state.
If you aren't a fan or are still unsure of where to start, here are a few pointers you can consider when betting at real money South Carolina online sportsbooks.
First, not all sports are created equal when it comes to sports betting. Different sports will offer different odds as well as varying frequency of matches. For example, mainstream sports like soccer or football will usually have tighter odds and smaller payout than more obscure sports. Also, some sports are played daily, while others are less frequent. Pick a sport that matches your goals as a bettor.
Second, always remember that higher payouts mean more risk. Don't just look for bets that have massive payouts. These bets have such attractive payouts because the bookmaker is extremely confident they will win. Don't think of your sports bets as lottery tickets, but rather, as calculated wagers.
Finally, the best advice is to bet on the sports you know. You're much more likely to succeed in betting on a sport you're familiar with than one you've never heard of. This sounds like obvious advice, but it can be easy to get caught up in the excitement of betting and end up in way over your head. If you do decide to move beyond your knowledge base, do your homework first and understand the basics before betting.
How to Start Betting Online in South Carolina
1. Choose the SC Sports Betting Website That Best Fits Your Needs
One of the most significant determining factors in the quality of your online gambling experience is going to be the site you choose. For this reason, we recommend taking your time to make your selection. Start by using the list of criteria we provided above to identify which items are most important to you. Once you have an idea of what your priorities are, visit each site. Each site will be a little different, so find one that matches your preferences. Once you've made your selection, go ahead and sign up.
2. Register
Registration should be quick and painless. Most sites will only need basic info and a funding method to get started. If you plan to use a bank transfer, have your banking details ready. If you want to fund the account with a third-party platform, ensure you've already set up an account on that site and have your credentials handy. Remember that all the sites on our list have been verified secure, so there's no need to worry about your data finding its way into the wrong hands.
3. Get to Know All the Research Tools
It will be well worth your time to poke around all the pages and tabs on your new South Carolina sports betting site before you start filling up your bet slip. Lots of sites will offer players an array of data to help them make picks. Some websites will even provide expert picks, analysis, and historical data to aid in making selections. You'll want to be sure to leverage as much of this data as possible to maximize your chance of success.
4. Place a Bet
The time has come to start betting. Look through all the available bets and see which ones might make sense. Because all sports aren't played all the time, you will likely have a limited selection of bets immediately available. One easy trap for beginners is to get impatient and place bets on events happening right now, even if they're outside your wheelhouse. Try to be more disciplined than that. If you're only comfortable betting on football and it's offseason, either hold off or do some research on a new sport that is available now. Don't jump in by placing bets on sports you don't completely understand.
5. Refine Your Strategy
Once you've placed your first few bets, it's time to start thinking long-term. Record all the bets you place, the reasoning behind placing them, and the results. Doing so is a vital part of building a winning sports betting strategy. By assessing your bets in this way, you'll be able to spot patterns and opportunities that will help you place more educated bets. Pros will tell you that this kind of objective self-assessment is a significant key to their continued success.
6. Find New Sports
Finally, once you feel like you're burnt out on one sport, find a new one. Start by finding a sport you're interested in that has bets available. Next, do some research to understand the basic strategies of betting on that sport. Test out a few of those strategies to see how you like them before placing real money bets. Just like before, start small and work your way up.
South Carolina Online Sportsbooks Summary
The great state of South Carolina has a rocky past when it comes to gambling. Despite a long history of strong anti-gaming sentiment, they were able to make a short-lived attempt at legalization in the 1990s. Since then, there has been little movement in the legal landscape of gambling and sports betting in South Carolina. Hopefully, as more states demonstrate the tax revenue benefits of legalization, South Carolina will be able to move forward and provide residents with more gaming options.
Until then, residents will be limited to the lottery, limited gambling cruises, and offshore sports betting sites. Be sure to check back on The Sports Geek for updates as the legal environment is ever-changing. We hope you've learned a bit more about gambling in South Carolina, feel comfortable picking out real money South Carolina online sportsbooks, and feel confident in placing your first real money sports bets. Always gamble responsibly and never bet more than you can afford to lose. Have fun and good luck!
FAQ About South Carolina Betting Sites
While real money online gambling is considered illegal along with all forms of betting, residents can play on reputable offshore sites like the ones on the list above.
There are no legal sportsbooks in South Carolina, but with major movement to legalize sports betting, this could change soon.
By far, the most popular teams to bet on in South Carolina are the University of South Carolina Gamecocks and the Clemson Tigers.