The Sunshine State has seen a ton of growth in the gambling realm over the past handful of years with the expansion of brick and mortar casino and poker action all the way from down south in the 305 through the Mickey Mouse corridor and up to the panhandle that feels it deserves its own time zone. We love you panhandle.
The one area that still is lacking, though, is brick-and-mortar sportsbooks. Current count = 0. But if you're looking for a way to bet on sports in Florida, you have options, thanks to the best online Florida sports betting sites and Florida betting apps.
Our team has researched and narrowed down the safest and most reliable online bookies for Florida residents. Here are our top picks to get you into the real money Florida sports betting action right away:
Looking for Something Specific? – Click to Jump Ahead!
The Top 3 Florida Sportsbooks Online
1. MyBookie – Best Overall Florida Sports Betting Site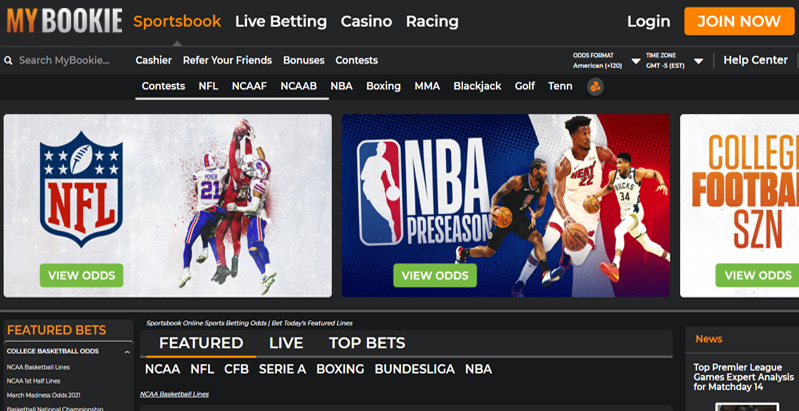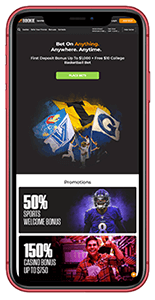 Welcome bonuses often come with free bets
Live in-play betting on all major sports
Casino and racebook action available through one account
Unique sports betting contests like survivor pools and squares
---
2. BetUS – Best Florida Sportsbook for In-Play Betting Options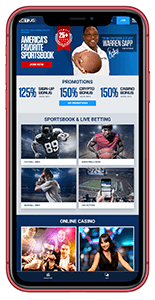 One of the most robust in-game betting platforms on the market
Fast Payouts Within 48 Hours
Competitive bonuses for first-time and returning players
Extensive betting market opportunities
---
3. Bovada – Best for Multiple Ways to Bet (Poker, Casino, Racebook, and Sports)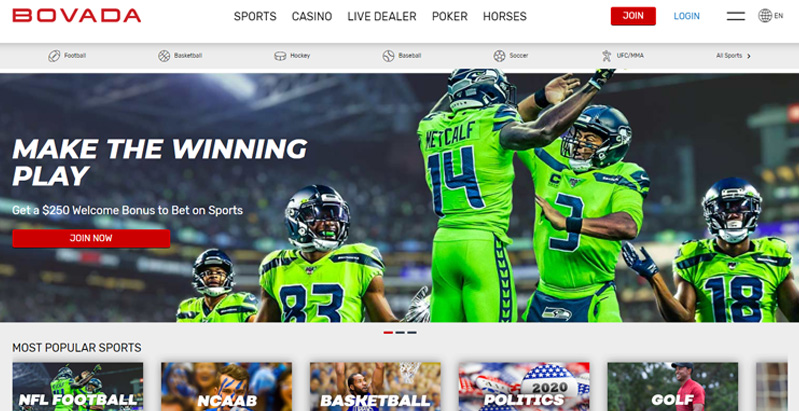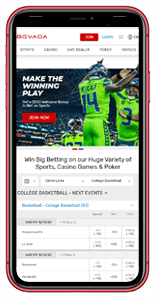 Action on casino games, a racebook, poker and options to bet sports in FL
Rewards and loyalty program where you can redeem points for cash
Great track record with customer care since founding in 2011
Deposits available in Bitcoin, Bitcoin Cash, VISA, and much more
[ Back to Top ↑ ]
Feature Comparison – MyBookie vs. BetUS vs. Bovada
| | MyBookie | BetUS | Bovada |
| --- | --- | --- | --- |
| Year Established | 2014 | 1994 | 2011 |
| Welcome Bonus | Up to $1,000 | Up to $2,500 | Up to $750 |
| Bonus Rollover | 10x | 10x | 5x |
| U.S. Players? | Yes | Yes | Yes |
| In-Play Betting? | Yes | Yes | Yes |
| Bitcoin? | Yes | Yes | Yes |
| Casino Options? | Yes | Yes | Yes |
| Live Chat Support? | Yes | Yes | Yes |
| Phone Support? | Yes | Yes | No |
| Sign Up Now! | Visit MyBookie | Visit BetUS | Visit Bovada |
[ Back to Top ↑ ]
Criteria for the Best in FL Online Sportsbooks
What makes these the best real money sportsbooks in Florida? Each online betting site that we have featured in this review meets every point of our comprehensive research criteria that focuses on six key categories. Here are some of the biggest factors and aspects that we looked for before compiling our list of the best Florida betting sites for winning real money sports bets.
User Interface
We made sure that each sportsbook on our list was easy for our customers to pick up and learn to navigate. Each site looks phenomenal with a sleek, modern user interface that is set up in an organized fashion to optimize the customers' experience. Another key facet here was promoting sites with minimal errors and glitches as well as no lagging whatsoever!
If you are looking for an awesome user interface, we suggest checking out BetUS or MyBookie!
Variety of Sports Markets

We included betting sites on our list that feature a lot of great sports betting markets. This goes beyond just the NFL, MLB, NHL, and NBA as many of these sites offer smaller, more niche markets like snooker, handball, and badminton. There are also opportunities to bet on politics and entertainment as well! Customers have many ways to grow their bankroll by betting on a great variety of sports for real money.
MyBookie serves as another great example, this time in terms of sports market variety.
Bonuses and Promotions
Just as there are many ways to make money as far as sports markets go, there are multiple ways to fatten and pad out your bankroll by using bonuses and promotions that our favorite sports betting sites extend to their customers. Newcomers to these sites can earn generous welcome bonuses while regular customers can take advantage of deposit match bonuses, account reload offers, the rewards of the VIP program, and weekly cashback deals.
An awesome sportsbook to behold in terms of bonuses and promos is BetUS!
Banking Options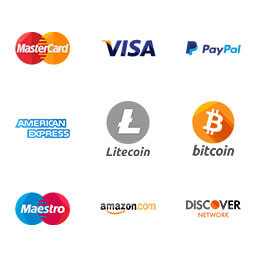 Each sportsbook that made our recommendations also carries a variety of banking options to help customers deposit their funds and to collect their payouts. Customers can bank with flexibility with dynamic options like cryptos, e-wallets, credit cards, eCheck, bank wires, money orders, and many others.
For a list of top-rated banking options, take a look at BetOnline or SportsBetting.ag and you will find a long rundown of methods for deposits and payouts alike.
Mobile Experience
All real money sportsbooks featured in this review of the best Florida online betting sites can be used on mobile devices including tablets and smartphones. Each site works really well with both iOS and Android devices and translates almost seamlessly to the small screen format. You will be able to experience the same graphics, sounds, handling, and navigation you would find on devices with larger screens, and all this can be accessed 24/7 thanks to instant play!
For example, check out Bovada and see just how well it performs on your mobile device.
Customer Service
And of course, there is the customer service aspect, one of the most important factors to consider when it comes to real money sportsbooks in Florida. Each site on our list has helpful and professional customer service on call 24/7 via toll-free phone and live chat. In fact, we tested out each of these sportsbooks and found their customer support staff to be cordial and knowledgeable about the business they were representing.
If you are looking for top-notch support at any of our favorite sites, we recommend looking at BetOnline.
[ Back to Top ↑ ]
How To Bet on Sports in Florida – 3 Options
Use Florida Sports Betting Sites Online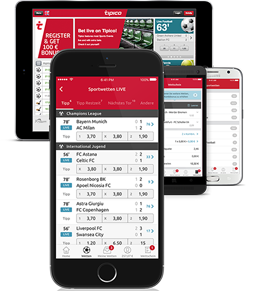 The easiest and most straightforward method to bet on sports online in Florida is using FL sports betting sites. You can also download Florida sports betting apps right to your phone. Super convenient!
You can make bets in real-time from your phone without ever leaving the beach, the theme parks, or the mile-long line to get a Publix sub.
Heck, if you don't want to leave the house, you don't even have to put your flip-flops on if you don't want to. The best Florida online sportsbooks are the premier option for real money sports betting in the state.
Take a Sports Betting Cruise
Before land-based casinos started popping up in the state of Florida, casino cruises were your only in-person betting option. And while you now have an option for casino action, the cruises still hold one leg up over the brick and mortar establishments—sports betting.
If you're dead-set on in-person Florida sports gambling, a casino or sports betting cruise could be an option. Typically, these cruises sail from the major ports in the state and go into international waters for a few hours to let people gamble. As long as you don't get seasick and are able to get a spot (they get busy), it can be fun.
Still not as convenient as using a Florida sports betting site, but an option none the less.
Victory Casino Cruise Line – Port Canaveral, FL
Located across the bridge just north of Melbourne Beach and Patrick Air Force Base is Port Canaveral. This is where the Victory cruise line docks and sails out with its regularly scheduled casino cruises. If you happen to live in one of the neighboring areas, you may be able to snag a free shuttle ride from the company.
In addition to regular sports betting, there are special events in the Victory Casino Cruises Sportsbook Lounge, like Super Bowl parties and tailgates.
Drive to Mississippi
The validity of this solution depends on where you live in Florida and how much you can stand I-10, I-95, and I-75. They're not as terrible as I-4, but they're not always the most relaxing of driving. Now that we've gotten the Florida road bashing out of the way, let's talk about this option.
Currently, there are no brick-and-mortar sportsbooks in the state of Florida, Georgia, or Alabama. The closest option you have is to drive to Biloxi, Mississippi. If you live in the panhandle, that's not that bad.
However, the farther east and farther south you get in the state of Florida, the farther that drive gets.
Tallahassee to Biloxi is 304.3 miles via I-10 (4 hours and 25 minutes)
Gainesville to Biloxi is 450.8 miles via I-10 (6 hours and 47 minutes)
Orlando to Biloxi is 557.6 miles via I-10 (7 hours and 53 minutes)
Tampa Bay to Biloxi is 575.7 miles via I-75 and I-10 (8 hours and 2 minutes)
West Palm Beach to Biloxi is 717.7 miles via the Turnpike and I-10 (10 hours and 5 minutes)
Miami to Biloxi is 783.4 miles via the Turnpike and I-10 (10 hours and 59 minutes)
[ Back to Top ↑ ]
Is Betting Online in Florida Legal?
Yes, Florida sports betting sites are legal to use, but there are still some grey areas to maneuver.
In 2018, the federal government passed legislation removing roadblocks for states to lay out their own guidelines and frameworks for regulated sports betting within their state limits.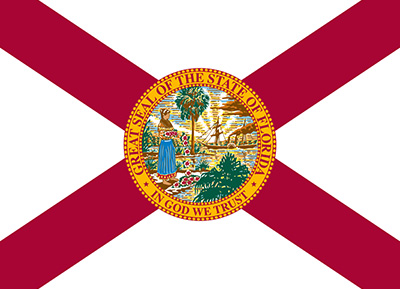 2021 was a busy year for sports betting legislation in the Sunshine State. While you can legally use online sportsbooks in Florida from the comfort and convenience of your smartphone and mobile device, there are currently no options for land-based sports betting. But this is something that is currently in the works and 2021 was a tremendous year of laying the groundwork to make this happen!
Here is a complete breakdown of how things have progressed over the 2021 calendar year:
| Date | Details |
| --- | --- |
| December 29, 2020 | Bill SB392 is introduced in the Florida State Senate. This bill is designed to legalize land-based sports betting in Florida. It dies on the floor of the state legislature. |
| April 23, 2021 | An agreement on a new gaming compact is reached between Governor Ron DeSantis and Florida's Seminole Tribe. |
| May 18, 2021 | The new gaming compact with the Florida Seminole Tribe is approved by the Florida legislators in the State Senate. |
| May 19, 2021 | The new gaming compact with the Florida Seminole Tribe is approved by the Florida legislators in the State House. |
| May 25, 2021 | Governor Ron DeSantis signs the new compact between the State of Florida and the Seminole Tribe. |
| June 7, 2021 | The mayor of Miami Beach, Dan Gelber (D), opposes the negotiated compact between the governor and the Seminole Tribe and believes it to be unconstitutional. |
| June 24, 2021 | A ballot initiative is filed by Draft Kings and FanDuel because they are worried about a complete land-based sportsbook monopoly in Florida with the Seminole Tribe. This ballot initiative is a call to put statewide commercial Florida online sports betting on the 2022 election ballot. |
| July 12, 2021 | Draft Kings and FanDuel pledge $10 million in order to fund the ballot initiative for the upcoming 2022 election. |
| August 6, 2021 | The compact between the State of Florida and the Seminole Tribe is included in the Federal Register. This is done by the US Department of the Interior. |
| August 17, 2021 | A company called West Flagler Associates files a suit against the Department of the Interior and seeks to block the tribal compact that was included in the Federal Register on August 6. This company represents Magic City Casino and Bonita Springs Poker Room, and their suit halts the implementation of the gaming compact with the Seminole Tribe. A hearing is set to occur on November 5 for further discussion. |
| September 28, 2021 | Another suit is filed against the Department of the Interior as well as the Secretary of the Interior against the tribal compact. The suit claims that the department was unlawful by including the tribal compact into the Federal Register. |
| November 1, 2021 | Hard Rock launces its own online sportsbook although there are still challenges ahead for the implementation of the land-based portion of the business. |
| November 5, 2021 | A federal judge in Washington hears the arguments for the lawsuits that were filed by Magic City Casino and Bonita Springs Poker Room. |
| November 22, 2021 | The federal judge arrives at a decision and puts a hold on the expansion of sports betting into the Seminole casinos, declaring the gaming compact to violate federal law. The ruling cannot be reversed through appeal, but an amendment would have to be made in order to move forward with the gaming compact. |
| November 23, 2021 | The Seminole Tribe moves the appeal to the decision made by the federal judge in Washington. |
| November 25, 2021 | Another federal judge declines to put a temporary hold on the ruling. In the meantime, the Seminole Tribe begins accepting bets despite the ruling out of Washington. |
| November 29, 2021 | The Seminole Tribe asks for a stay on the ruling out of Washington in an appeals court. |
| December 3, 2021 | An appeals court in Washington rejects the request of the Seminole Tribe for a temporary stay on the pending appeal. |
| December 4, 2021 | In light of the ruling from the previous day, the Seminole Tribe suspends the use of the Hard Rock sportsbook app from its locations. |
Are these sites legal? Again, it's a gray area and two separate discussions—the legality for the site operators and the legality for the bettors. While you'll need to contact a gaming attorney for a full breakdown (their opinion) of the situation, we can provide this information for color. To date, zero Florida residents or visitors have been in any legal trouble for using Florida online betting sites to our knowledge.
[ Back to Top ↑ ]
What Parts of Florida Are Most Interested in Sports Betting?

According to Google Trends, the metro in Florida with the most search traffic for information about sports betting is the Tampa-St. Petersburg area.
Coming in second, with about 80% of the volume of the Tampa area, is Miami-Ft. Lauderdale. And rounding out the podium finishers is the Orlando-Daytona Beach area with about half the search volume as the Tampa area.
Here's the top 10 list over the past 12 months in the state of Florida:
Tampa-St. Petersburg (Sarasota) FL
Miami-Ft. Lauderdale FL
Orlando-Daytona Beach-Melbourne FL
Gainesville FL
West Palm Beach-Ft. Pierce FL
Myers-Naples FL
Tallahassee FL-Thomasville GA
Jacksonville FL
Mobile AL-Pensacola (Ft. Walton Beach) FL
Panama City FL
[ Back to Top ↑ ]
Potential Land-Based Sportsbooks Locations in Florida
As mentioned earlier, 2021 was a year when a lot of groundwork was laid to introduce sports betting into Florida online casinos. Although there is a hold on the gaming compact with the Seminole Tribe, there is still the chance that an amendment can be issued undoing the hold and allowing the Tribe to conduct sports betting at their casino locations. We will see how things play out thism year.
These are the potential land-based sportsbook locations that will be available in Florida, hopefully, at a future date:
| Casino | County | Presented By | Dated Launched |
| --- | --- | --- | --- |
| Seminole Classic Casino | Broward | Hard Rock | TBA |
| Seminole Hard Rock Tampa | Hillsborough | Hard Rock | TBA |
| Seminole Hard Rock Hollywood | Broward | Hard Rock | TBA |
| Seminole Coconut Creek | Broward | Hard Rock | TBA |
| Seminole Casino Immokalee | Collier | Hard Rock | TBA |
| Seminole Casino Brighton | Okeechobee | Hard Rock | TBA |
[ Back to Top ↑ ]
The Best Sports to Bet on in Florida
Florida is a state that has a rich sports history and is home to many professional sports teams and Division I college sports. This means that there is never a shortage of sports bets being placed on a Florida sports team at any given time throughout the year. These are some of the most popular teams that bettors from Florida have an affinity for and follow avidly.
Professional Sports in Florida – Teams and Popularity Data
While you aren't required only to bet on Florida teams at these Florida betting sites, it tends to be one of the more popular pastimes, especially with recreational bettors. Additionally, what we have found is that states with more prevalent professional sports markets have a much more flourishing and exciting sports betting community.
Currently, Florida has 10 professional sports teams. The state did have a few more MLS teams a few years back, but lack of interest forced some of those teams to fold.
What can we say about the NFL? Florida has its highs and lows when it comes to its football teams. On one end, you have the Bucs and their recent success under Tom Brady and on the other end, you have, well, the Jaguars. It's a mixed bag here in Florida, yet NFL games are where we see a high volume of bets during the year!
League
Team
National Football League (NFL)
Tampa Bay Buccaneers
Miami Dolphins
Jacksonville Jaguars
Atlanta Falcons
National Basketball Association (NBA)
Orlando Magic
Miami Heat
Atlanta Hawks
National Hockey League (NHL)
Tampa Bay Lightning
Florida Panthers
Major League Baseball
Philadelphia Phillies
Pittsburgh Pirates
Major League Baseball (MLB)
Miami Marlins
Tampa Bay Rays
Atlanta Braves
Speaking of interest, what are the most popular sports to bet on in Florida? What are the most popular sports? While there's limited data available about what people are betting on, there are some ways we can determine which professional sports in FL are the most popular.
One of the ways we like to do this is by looking at how well professional sports teams in the state can fill their stadiums or arenas. Based on average attendance numbers aggregated for each professional sporting league over a recent season, here are the most popular sports in the state of Florida in order:
Here are some other key takeaways from the data study:
The Miami Dolphins had the best average attendance capacity percentage over the studied season at 101.20%.
The Miami Marlins didn't fare as well. The team had the lowest average attendance capacity percentage over the studied season at 26.70%.
In the NFL, average capacity percentages ranked the teams in order—the Dolphins first, the Jags second, and the Buccaneers third. However, this may change with all the new talent the Bucs have brought to the Tampa area.
For those interested, here is the raw data:
| Team | League | # of Games | Average Attendance | Total Attendance | % of Capacity |
| --- | --- | --- | --- | --- | --- |
| Miami Marlins | MLB | 81 | 10,013 | 811,104 | 26.70% |
| Tampa Bay Devil Rays | MLB | 81 | 14,258 | 1,154,973 | 41.80% |
| Miami Heat | NBA | 41 | 19,631 | 785,250 | 100.20% |
| Orlando Magic | NBA | 41 | 17,893 | 715,728 | 94.90% |
| Jacksonville Jaguars | NFL | 7 | 66,674 | 466,719 | 98.30% |
| Miami Dolphins | NFL | 8 | 65,560 | 524,480 | 101.20% |
| Tampa Bay Buccaneers | NFL | 8 | 54,356 | 434,855 | 82.80% |
| Florida Panthers | NHL | 41 | 13,261 | 543,734 | 78.20% |
| Tampa Bay Lightning | NHL | 41 | 19,092 | 787,772 | 100.00% |
| Orlando City SC | MLS | 34 | 22,761 | 773,874 | 89.26% |
Chart: Created by TheSportsGeek.com
| League | Avg Capacity % | Total Attendance |
| --- | --- | --- |
| MLB | 34.25% | 1,966,077 |
| MLS | 89.26% | 773,874 |
| NBA | 97.55% | 1,500,978 |
| NFL | 94.10% | 1,426,054 |
| NHL | 89.10% | 1,331,506 |
Chart: Created by TheSportsGeek.com
[
Back to Top ↑
]
College Sports
Florida is just as rich in terms of college sports teams in the NCAA Division I! By and large, each of these schools offers each of the following: football, basketball (men's and women's), baseball, softball, and soccer (men's and women's). Check out the chart below for more details on these top-rated college sports teams that proudly call Florida home.
Florida College Sports: NCAA Division I
Team
School
Ciy
Conference
Bethune-Cookman Wildcats
Bethune-Cookman University
Daytona Beach
SWAC
FIU Panthers
Florida International University
Miami
C-USA
Florida Gators
University of Florida
Gainesville
SEC
Florida A&M Rattlers and Lady Rattlers
Florida A&M University
Tallahassee
SWAC
Florida Atlantic Owls
Florida Atlantic University
Boca Raton
C-USA
Florida Gulf Coast Eagles
Florida Gulf Coast University
Fort Myers
Atlantic Sun
Florida State Seminoles
Florida State University
Tallahassee
ACC
Jacksonville Dolphins
Jacksonville University
Jacksonville
Atlantic Sun
Miami Hurricanes
University of Miami
Coral Gables
ACC
North Florida Ospreys
University of North Florida
Jacksonville
Atlantic Sun
South Florida Bulls
University of South Florida
Tampa
The American
Stetson Hatters
Stetson University
DeLand
Atlantic Sun
UCF Knights
University of Central Florida
Orlando
The American
[ Back to Top ↑ ]
Get Started Using Florida Sports Betting Sites Now!
Are you ready to begin betting on sports for real money in Florida? You definitely need to sign up for a new account at one of the top-rated sportsbooks featured in this review. The pros? Each are already fully vetted by our research team, and they are also fully licensed by legit gambling authorities. These are safe and secure places to bet on sports if you live in Florida!
And the sign-up process has never been easier. It only takes about ten minutes! Use the step-by-step guide below to get started on your journey!
1. Pick a Safe and Secure Sportsbook
The simplest way to accomplish this is to go with one of the sportsbooks we feature in this review of the best betting sites in Florida! As mentioned earlier, these sites are all fully vetted and researched. Obviously, if you want to use other sites, you are more than welcome but just know that you will need to do your own vetting in order to determine if they are safe to use.
2. Fill Out an Account Application
Use the links above and go straight to that sportsbook's account creation page. You will need to create a username and password for your new account. You will also have to fill out the application where you will include things like your name, DOB, and email address. Once you have filled out all information fields completely and correctly, you can hit SUBMIT and your application will be sent for review and approval.
3. Choose Your Deposit and Payout Methods
You will receive an email confirmation once your new account is ready to use. Log in with your new username and password and head over to BANKING at the sportsbook. Pick the deposit and payout method that work best for you. Then add some funds to your bankroll. This is where you will want to use any bonuses or promotions that apply to you.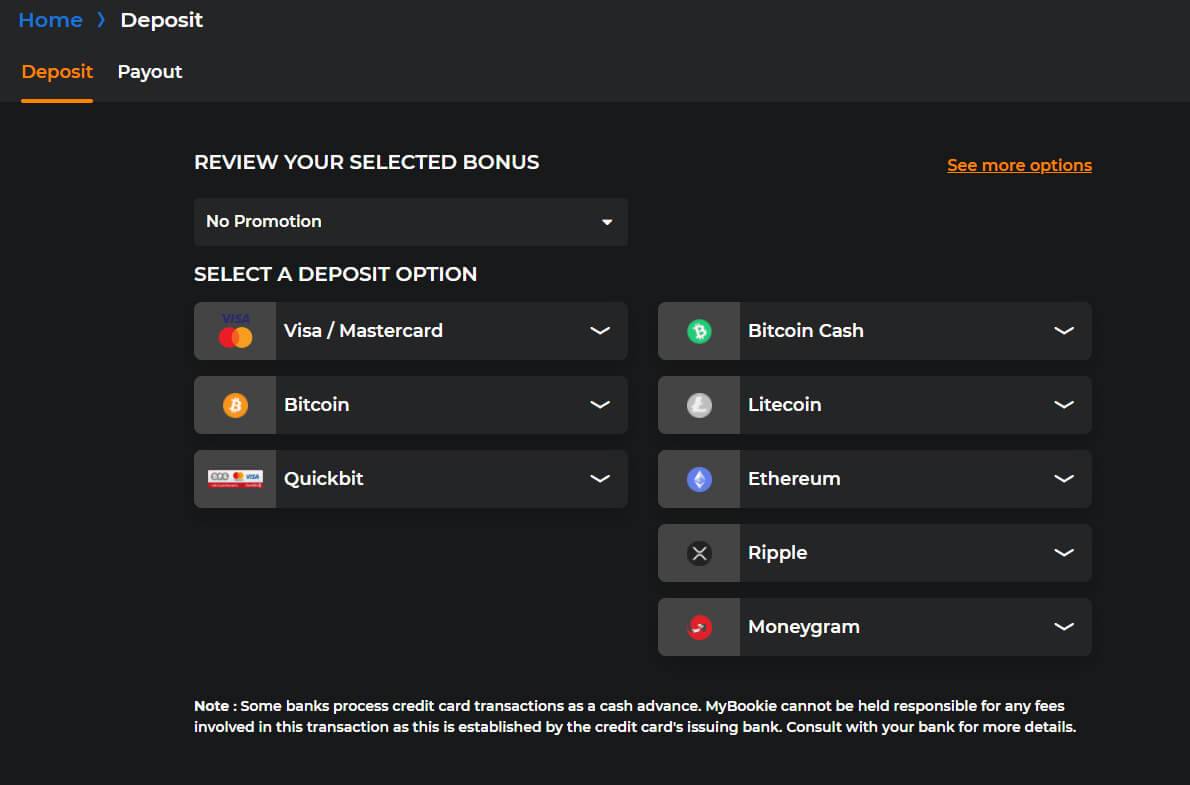 4. Choose the Odds You Want
Head over to the section of the sportsbook labeled SPORTS or SPORTSBOOK or SPORTSBETTING. It is on this page that you will find all the different sports markets as well as the betting lines and odds that are available for that day. Find the odds and line you want to bet on and apply them to your bet slip.
5. Fill Out and Submit Your Bet Slip
Take your lines and odds and apply them to your bet slip. This should appear on the right side of the screen. Once you have added everything that you want to your bet slip, you can hit SUBMIT. If you are correct in your bets and wagers, you will be paid out according to the payout timeframe of the withdrawal banking method you previously chose.
[ Back to Top ↑ ]
FAQs About Online Sports Betting in Florida
While you can stay in a guitar-shaped hotel, you can't bet on sports at any of the Hard Rock Hotel and Casino locations in the state of Florida.
None of the Indian casinos (or any casinos) in the state of Florida offer any form of sports betting. Check out the best Florida betting sites above to place your bets!
When it comes to betting on sports in Florida, your top option is using Florida betting sites. This gives you the convenience to place sports bets in Florida without ever needing to step foot outside of your home (or leave the beach). You also have the convenience of downloading Florida online betting apps. Two other options you have in the state of FL are using one of the casino cruises or driving to the state of Mississippi (Biloxi is the closest brick and mortar book).
Use attribute "a" for answer.
Of course! All the best Florida online sportsbooks have apps or at least extremely mobile-friendly interfaces. You'll never have any trouble betting on sports in Florida whether you're using a laptop, tablet, cell phone, or whatever else you may have. With technology today, real money betting in Florida has never been easier.
Use attribute "a" for answer.
Use attribute "a" for answer.
Use attribute "a" for answer.
[ Back to Top ↑ ]