Idaho is one of the strictest states when it comes to both online and land-based gambling. While some forms of gambling are illegal, residents can still participate in a few gaming options, including betting on horse races and the lottery.
Today, we will analyze the legal gambling environment in Idaho, help you pick real money Idaho betting sites, and give you the tools to gets started placing your first bets.
Top Idaho Sports Betting Sites for 2022
Our team of experts has evaluated dozens of real money Idaho sports betting sites to bring you their selections for the best. They looked at a wide range of data points to analyze each aspect of the site and how it influences the player experience.
By playing on any of these sites, we can guarantee you will have a superior online gambling experience. Below you will find a small selection of the criteria they used. These points are all things you should look for in Idaho online betting sites.
How We Evaluated These Idaho Betting Sites
Site Security
The first thing you should evaluate when looking at Idaho betting sites is their security. You want to play on Idaho online sportsbooks that offer a completely secure gaming experience, so all you need to worry about is betting. Our team of experts has carefully vetted all of these online Idaho sportsbooks before making their selections. These websites can guarantee you the most secure online gambling experience possible.
Fast Payouts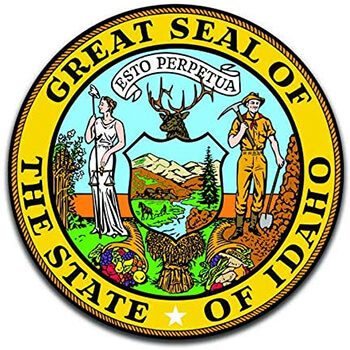 Most players will want access to their winnings immediately. Some sports betting sites will make players wait days and days to withdraw funds. We think it's vital for players to have quick access to their money, and we made that a top priority for all our selections. Each of these Idaho sports betting websites can get you paid out quickly. In most cases, they can have funds in your account in less than 24 hours. If you play on any of our recommended sites, the agonizing wait for withdrawals is over.
Intuitive User Interface
The next crucial part of high-quality online real money Idaho sportsbooks is the design. Since you will be spending a lot of time on the site doing research and placing bets, you'll want a site that is well laid out. We focused on websites that have clear and intuitive design along with visually pleasing aesthetics. High-stakes betting is complicated enough with a poorly-designed site making it harder.
New Player Bonuses
When looking at all the options for your new Idaho betting sites, you will see that many of them offer new player signup bonuses. These are an exclusive type of perk that sites offer only to new players. They use these as an incentive to draw players away from their competitors.
Many times, these will take the form of matches on the players' initial deposit. For example, BetOnline is offering a 50% match on the first $1,000 a play puts in their account. If the player deposits $1,000 in that first transfer, he or she will get an extra $500 on the house. Sounds pretty juicy, doesn't it?
You should always take advantage of new player signup bonuses as they can be quite lucrative. But remember, they only apply to the initial deposit, so consider that when funding your new account. Taking full advantage of the bonus might mean depositing more than you originally planned. If you can deposit more, then it might make sense for you to do so.
Real Money Promos
In contrast to new player signup bonuses that are exclusively for new players, promos apply to all players. If you've ever played on a live casino floor, you have likely seen promotions in action. Promotions are a tool that Idaho sports betting sites use to keep players engaged by offering them unique ways to play. They can also be used as an additional competitive edge to draw players away from the competition.
Ranging from entries to win a new car to getting free play credits, these perks can add some spice to your betting experience. In DFS, a common perk you'll find is the site offering players entry into free contests with big prizes. The value and frequency of the promos can vary from site to site, but be sure to take advantage of them as they will add up over time to make a big difference in your bankroll.
Competitive Odds
For players who have experience with sports betting, you will already be familiar with sports betting odds. For new players, odds are how a bookmaker expresses the payout that corresponds with a particular bet. You can use this information to gauge the possible winning as well as gauge the potential risk. Bets that offer incredibly high payouts will come with a low probability of coming to fruition.
If you're still on the fence about whether online sports betting is right for you, there's another benefit to betting on an Idaho sports betting website—better odds than a brick and mortar sportsbook. If you play in a live casino, you only have one option for where to place your bets. With a captive audience and no competition, there's no incentive for the bookmaker to offer overly competitive odds.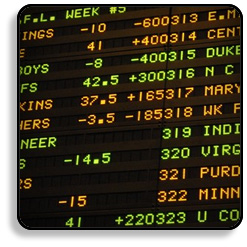 In contrast, Idaho online sportsbooks need to compete with every other Idaho betting sites. This competition means that bookmakers will provide better offers to create a competitive advantage for themselves. As an online sports bettor, you can use this to your advantage. All the Idaho online sportsbooks we analyzed need to offer the player some of the most competitive odds in the industry. Thanks to online competition, odds are almost always better online than those in live sportsbooks.
Variety of Bets Available
Keep in mind that not all Idaho sportsbooks online offer the same types of bets. Some websites offer bets on specific sports, while others offer just sports and no casino-style gambling. We think any site we recommend must provide players with a wide range of gaming options.
Having a broad selection of options gives the player a few advantages. First, having more games to play will provide you with something new to try if you lose interest in the sports you consistently bet or games you regularly play. Second, expanding into other games or other sports provides you the opportunity to grow as a player. Developing yourself as a player is what will keep online gambling fun and will help keep you invested for years to come.
Multiple Platforms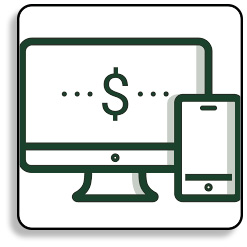 In addition to secure Idaho sports betting sites, you want to choose one that's compatible on different platforms. With advancements in technology, players expect to have a seamless experience across all their devices. Each of these Idaho betting sites enables players to place online sports bets on PC, on a tablet, or their mobile phone. This breadth of options means players can place bets anytime, anywhere.
Minimum and Maximum Bets
You want to play on Idaho betting sites that offer you a wide range of increments to bet. New players will want to focus on finding sites to bet on sports online in Idaho that offers low minimums. Being able to place small bets provides the player with an opportunity to learn without risking a ton of money. More advanced players may want to focus on finding an online sportsbook that offers higher max bets. Higher max stakes mean that players have the chance to increase the size of their wins by betting more. These high limits can be dangerous for newbies but can be essential for the pros.
Cryptocurrency
In recent years, digital currencies have exploded in popularity. People prefer them for many reasons, including more anonymity, the ability to transfer them quickly, and the fact that they usually incur fewer fees. These factors make them perfect candidates for online gambling, and many sites are now accepting these cryptocurrencies as playable tender. Lots of real money Idaho sports betting sites like the ones on our list will offer players exclusive bonuses for playing with crypto.
Best-in-Class Customer Service
Finally, any Idaho sports betting website we recommend must have high-quality customer service. Our selections each have an extensive record of excellent customer reviews, and all of them put the customer first. For those of you who have had to deal with poor customer service, you know just how quickly it can turn things into a nightmare. If you play on any of the Idaho sports betting sites above, you can rest assured that if an issue arises, they've got your back.
Is Sports Betting Legal in Idaho?
Despite legal action by the US Supreme Court in 2018 that allowed for states to legalize sports betting, that move is unlikely to happen in Idaho. While other states rapidly moved forward with legalizing sports betting, Idaho's already strict regulations around all forms of betting make the chances of legalized sports betting low. This ban carries over to include outlawing all DFS sites as well. Currently, no legislation has been introduced to address legalization, but lawmakers have made comments suggesting they may discuss it sometime in the future.
Also, Idaho outlaws all forms of online gambling. Similar to other states, Idaho does not allow to offer any real money online gambling. For players who want to bet online, they can select from our list of reputable offshore Idaho online betting sites. While not explicitly legal, offshore sites reside outside US law and therefore are not subject to the same rules as US-based casinos. Always be sure to play on a vetted offshore site as they come with additional risks that would not apply to US-based sites.
Legal Forms of Gambling in Idaho
Residents of ID are almost as limited in live gaming options as they are with online betting. There are currently only a few types of betting that are legal in the state. The first is betting on horse races. Since the 1960s, betting on races has been the main form of betting available. Later on, in the 1980s, the state would introduce and lottery. As of today, Idaho also has a variety of tribal casinos that offer a variety of games.
One interesting note is that gaming law does not allow for these casinos to offer table games, so the only games you will find here are electronic games like slots and video poker.
Best Sports to Bet on in Idaho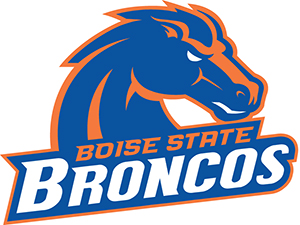 Players have always debated which sports are the most profitable when it comes to sports betting. Different sports will offer distinct advantages when deciding where to bet. In Idaho, the clear winner is football, and more specifically, the Boise State Broncos. This college team has a national reputation and is easily the most recognizable Idaho sports team.
If you're looking for something a little different or aren't sure where to start, here are a few pointers.
First, not all sports are created equal when it comes to sports betting. Some sports will offer better returns than others, and some will offer better odds than others. Also, not all sports are played with the same frequency. Some sports occur daily, while others are played much less often. Choose a sport that aligns with your style and how you want to bet.
Second, remember that with higher payouts comes higher risk. Be wary of bets that have giant payouts but are in sports with which you are not familiar. It can be easy to see a potentially huge return and lose some of your ability to think critically about your picks. Don't be that person who thinks of their sports bet like a lottery ticket. Your goal is to make intelligent, well-reasoned sports picks.
Finally, a good rule of thumb with online sports betting is always to bet what you know. You are far more likely to be successful betting on a sport you know well than on one with which you are unfamiliar. This advice sounds like common sense, but many new players get swept up in the novelty of all the options and find themselves with bets way outside their knowledge base. When you do decide to move into a new sport, do your homework and make sure you're prepared before placing real bets.
Steps to Betting Online in Idaho
Pick Your Idaho Betting Sites
The most significant determining factor in the quality of your online gambling experience is which sites to bet on sports online in Idaho you choose to play on. Because of this, we advise taking your time in making this decision. Look at all the criteria we outlined above, then visit each site. Perhaps you're looking for a sports betting site with a huge signup bonus, or maybe you want one that has exclusive bonuses for using crypto. Regardless of what you're looking for, we've got a site that will be a perfect match.
Getting signed up will be quick and easy. All you will need to get started is basic personal info and banking info so you can set up your wire transfer. Remember to look at which new player signup bonuses you may qualify for so you can take advantage of them. Keep in mind this may mean depositing more than you originally intended to deposit, but if you can maximize this one-time perk, it could have a considerable impact.
Familiarize Yourself With All the Research Tools
Once you have full access to all the tools and features of your new Idaho sports betting sites, take some time to poke around on all the tabs and pages. Find out what tool the site provides you for making picks or learning strategies. Many online gambling sites will provide players with historical data, expert betting picks, or analysis. Remember that in the world of sports betting, data is king. You want to get access to as much information as possible and leverage all of it. Taking advantage of these tools can have a significant impact on the quality of your picks.
Place a Few Real Money Bets
The time has come to place your first real money bets. Run through all the different sports and bets available, then decide where to start. You can use our ideas above to help give you an idea of where to look. Gauge your choice on which sports fits your goals. We always suggest that beginners start small and increase bets over time. This strategy will enable you to learn while minimizing your upfront financial risk.
The real key to success in online sports betting is having a continually developing strategy. Pros will tell you that keeping track of their bets and analyzing them to improve is what makes them successful. Right off the bat, write down your picks, the reasoning behind them, and the results. Use these to discover things that are and are not working in your strategy. Being honest and objective about where you need to improve will help your game to develop rapidly.
Finally, once you have gotten comfortable with betting and you've started to master a specific sport, test the waters elsewhere. There are hundreds, if not thousands, of events you can bet on, and you've just scratched the surface. Think about other sports or areas of interest and do a little research. Expanding into new sports will allow you to learn new strategies, change up your betting, and give you a whole new and exciting puzzle to solve.
Wrap Up on Idaho Betting Sites
The state of Idaho has a long history of offering residents with gambling options, but these options are far more limited than in other parts of the country. Even with changes in national law, it's unlikely that Idaho will move to legalize sports betting, which means the legalization of online gambling is not yet even on the table. In the meantime, residents can take advantage of the land-based options as well as high-quality Idaho sportsbooks online like the ones on our list.
Hopefully, you now have a better understanding of the legal landscape of gambling in Idaho, know how to evaluate and select Idaho online sportsbooks for yourself, and have the tools you need to place your first real money sports bets. Check back on The Sports Geek for more tips on strategy and updates about changes in regulations. Always gamble responsibly and never bet more than you can afford to lose. Have fun and good luck!
Idaho Online Sportsbooks FAQ
Not exactly. While Idaho has not legalized sports betting based in the state, residents can play on trusted sports betting sites that are based overseas. Refer to our list of top picks for help finding a high-quality Idaho sports betting site.
No. DFS is included in the broader ban on sports betting in Idaho.
The most popular team to bet on in Idaho is the Boise State Broncos, a local football team.
There are no legal Idaho-based options for online gambling, but residents can play on offshore sites like in the
best Idaho sports betting sites
that made our list.