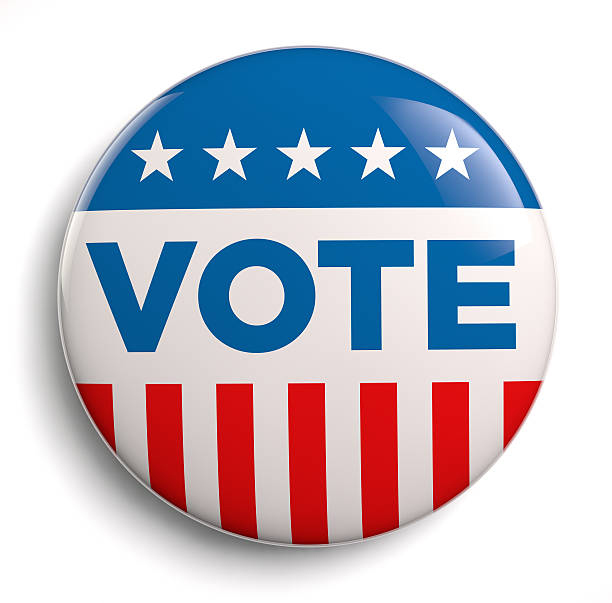 Check out one of our favorite real money sportsbooks for the best for political betting in 2022! These sites come equipped with the best betting lines and odds the market has to offer on political betting, including placing bets on the 2024 US Presidential Election! When you create an account at one of these top-rated political betting sites, you will find a ton of betting markets, some excellent real money bonuses for growing your bankroll, and a comprehensive on-the-go betting experience, all thanks to mobile compatibility and connectivity!
Where to Bet on Politics
In our 2022 review, we will not only show you the best online sportsbooks for betting on politics, but we will also show you some strategies for improving your chances of winning on your wagers! Sign up at any of our best political betting sites below and get started today!
Full Reviews of the Best Political Betting Sites
We highly recommend any of the sportsbooks we have featured in our 2022 review. However, if you are having a difficult time deciding which one is the best fit for you, read a review on any of these sites in the links below!
Criteria for the Best Political Betting Sites
In order to come up with the best possible list of sites to bet on political outcomes and bet on presidential elections, our team of researchers made sure each site recommended in this review adhered to six major categories. These are some of the factors and aspects our team took into consideration in compiling the best political betting sites of 2022!
User Interface
BetUS or MyBookie are rockstars when it comes to sleek, smooth, and user-friendly formatting and site layout! In fact, each of these political betting sites is equipped with easy-to-understand navigation menus, a sleek and simple design, and is free from major glitches, errors, and lagging.
Betting Markets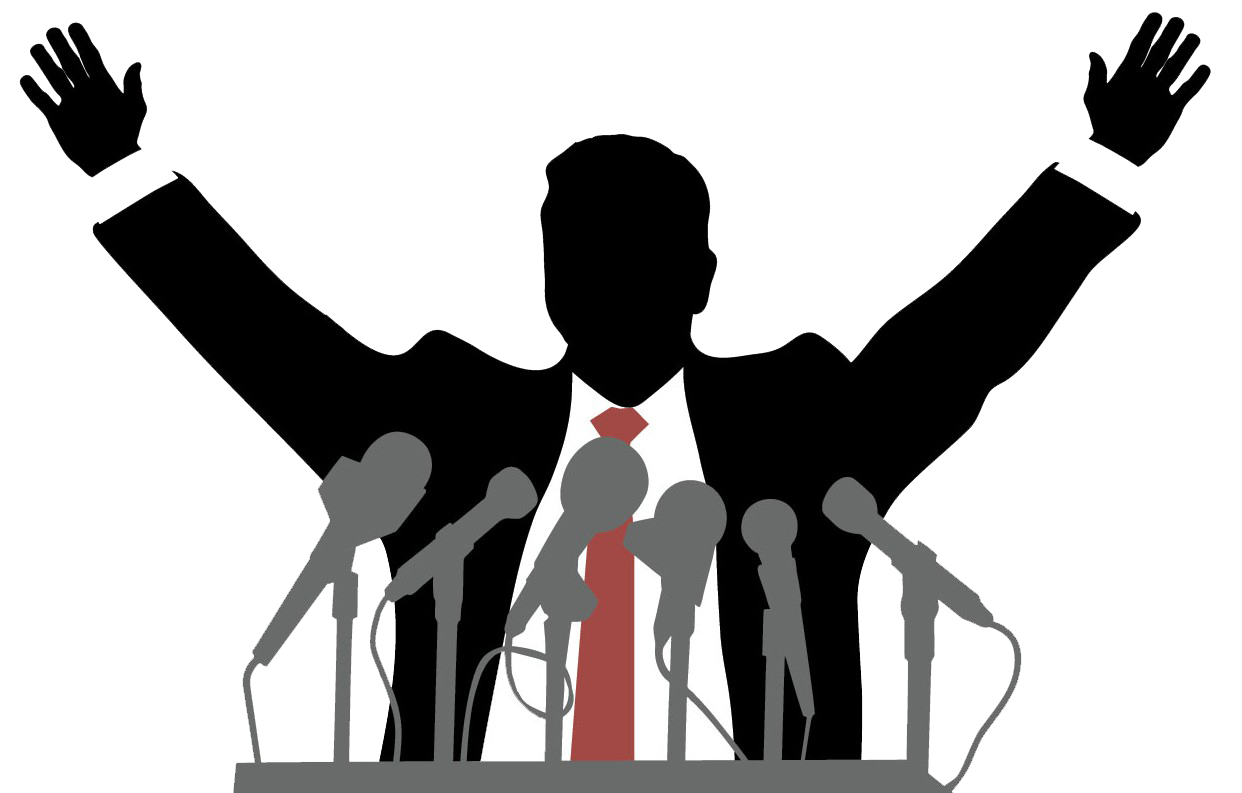 We made sure each site came equipped with betting for political events and outcomes, but they also come with a wide range of sports betting markets as well for bettors and punters. BetUS comes with an impressive number of sports markets and various ways for bettors to place their wagers!
Bonuses and Promotions
BetOnline Sports is a great place when it comes to lucrative bonuses and promotions to fatten your online bankroll! At any of our recommended politics betting sites, you will find a host of welcome bonuses, account reload offers, and weekly cashback programs. These are additional funds that can help you line your accounts with extra cash!
Banking Options
BetOnline Sports or Sportsbetting.ag are the all-time champions in our book for the most flexible banking options available to online sports bettors. Find over 12 deposit options and over 12 payout options, including methods like e-wallets, cryptos, credit cards, and many more!
Each of our political betting sites is also known for speedy payouts as low as 48 hours!
Mobile Compatibility
We have to hand it to Bovada for featuring such a comprehensive mobile experience for those betting on politics, elections, and political outcomes. Each site on our list works well on nearly any mobile device, including iOS and Android. They can be accessed with the simple use of a web browser and a reliable internet connection!
Customer Service
MyBookie is a great political gambling sportsbook when it comes to reliable, 24/7 customer service and support via phone and live chat! As a matter of fact, all sites on our list come with professional and helpful associates that can be reached any time of the day or night!
The Big Three: The Best in Political Gambling Sites
If you are still unsure of which political betting site is best for you, here are the three sportsbooks that we feel are the absolute best for betting on politics! You can see exactly how they stack up against one another. We feel these three sites can offer any bettor or punter out there the best of everything in terms of political gambling!
| Political Betting Site | MyBookie | BetUS | BetOnline |
| --- | --- | --- | --- |
| Year Founded | 2014 | 1994 | 2001 |
| US Players | Yes | Yes | Yes |
| Welcome Bonus | 50% up to $1,000 | 100% up to $2,500 | 50% up to $1,000 |
| # of Bonuses | 14 | 16 | 34 |
| # of Sportsbetting Markets | 27 | 28 | 28 |
| Cryptocurrencies | Yes | Yes | Yes |
| Fastest Payout | 48 Hours | 48 Hours | 48 Hours |
| Live Betting | Yes | Yes | Yes |
| 24/7 Support | Yes | Yes | Yes |
| Online Casino | Yes | Yes | Yes |
Be sure to do your homework on each site and find out which is best suited for your needs! Check out more information for each of these political betting websites at these links!
How to Bet on Politics: Types of Betting
There are various ways to place bets on political events, outcomes, and elections! It is not just betting on an overall winner. Here are some of the most popular types of political bets found at our favorite real money political gambling sportsbooks!
Moneylines or Straight Up Bets
Moneylines are as simple as it gets. You are betting on a specific outcome. If you are correct, you win. If you are not, you lose. An example would be betting on Donald Trump winning the 2024 presidential election.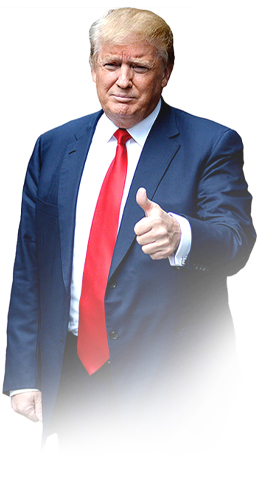 Points Spread
Points spread betting involves placing bets on a range of outcomes instead of one outcome alone. If your bet falls within the range you selected, it will be considered a win. You do not need to correctly predict the actual result in order to win a payout!
Over/Under
Over/under bets focus on a single number, and bettors must correctly guess if the ultimate outcome will be higher or lower than that number. An example for over/under could be whether you think Democrats will lose in more or less than 3 of the classic swing states for the 2024 presidential election.
Political Futures
Futures betting involves placing bets on events and outcomes that will happen in the distant future, such as a week, a month, or even a year ahead of time. An example of a futures bet would be betting on the 2022 US midterms or the 2024 US presidential election in 2022.
Prop Betting
Props, or propositional bets, are wagers made on occurrences and non-occurrences out in the world of politics. Many of these bets are generated by bettors at our favorite sportsbooks using the props builders feature.
These bets can be fun and zany as they focus on some of the more odd and entertaining aspects of politics. An example would be betting on whether or not Joe Biden will cough during his next address to the nation.
Betting Opportunities at Our Best Political Gambling Sites
What kind of political bets can I make at the best political betting sites anyways? You will be glad to know that there are a ton of ways to bet on politics, bet on political events, bet on political outcomes, and even bet on presidential elections! And our political odds websites are some of the best in business for a variety of odds and betting lines that offer plenty of opportunities for you to win real money!
For an example of what kind of political betting is available at our top political betting sites, we will focus on the lines and odds currently featured at BetUS Sports!
BETUS SPORTS
Australian Politics Futures
To Win Australian Federal Election
Candidate Odds
Coalition -110
Australian Labor Party -130
To Win State Election Victoria
Candidate Odds
Australian Labor Party -250
Coalition +200
Any Other Party +10000
To Win State Election New South Wales
Candidate Odds
Australian Labor Party EV
Coalition -125
Any Other Party +10000
Brazilian Politics Futures
Who Will Win the Brazilian 2022 Elections?
Candidate Odds
Lula da Silva -175
Bolsonaro +250
Doria +2000
Gomes +1400
Moro +550
France Politics Futures
Emanuel Macron's 1st Round Vote Share
Percent Odds
Under 25 Percent -140
25 Percent or More EV
Outright Winner French Presidential Election 2022
Candidate Odds
Macron -300
Le Pen +700
Zemmour +500
Barnier +1400
Melenchon +3000
United Kingdom Politics Futures
UK Next Prime Minister
Candidate Odds
Sunak +225
Starmer +325
Gove +1400
Hunt +1200
Raab +2200
Truss +600
Javid +2200
UK General Election: Most Seats
Candidate Odds
Conservatives -225
Labour +175
Liberal Democrats +6000
Any Other Party +10000
UK General Election: Overall Majority
Candidate Odds
Conservative Majority +135
Labour Majority +500
No Overall Majority -110
USA Politics Futures
Outright Winner 2024 Democratic Presidential Nomination
Candidate Odds
Harris +200
Buttigieg +550
Sanders +3000
AOC +2000
O'Rourke +3500
Outright Winner 2024 Republican Presidential Nomination
Candidate Odds
Trump -110
DeSantis +450
Haley +900
Pence +1600
Cruz +3000
Pompeo +2500
US Elections Popular Vote Winner
Candidate Odds
Democratic Party -500
Republican Party +300
Any Other Party +1800
Outright Winner US 2024 Presidential Election
Candidate Odds
Trump +250
Biden +450
Harris +600
DeSantis +800
Pence +2500
Haley +1800
Check out Political Betting Online: Odds, Elections, and Events for more information on our top-rated pollical betting sites, where you can learn more about how to bet on the presidential elections, betting on political outcomes, and betting on political events!
Political Betting Tips
There is a decent amount of strategy that goes into betting on politics which makes this one of the most competitive betting markets for great action! Use some of our tips and tricks below to make sure you are placing a bet that will count, one that will win you a nice payout in the end!
Look at Poll Data
Although we do not recommend basing all your bets solely off polling data, polls can be quite helpful In getting a feel for the way things might go. Just keep in mind that polls are often wrong. Be discerning with how you read polls. You need to be cautious with where you are gaining your information. Look for biases that may color the landscape and beware of poll skewing by agencies or entities that may be favoring a certain candidate but may not be reflecting reality.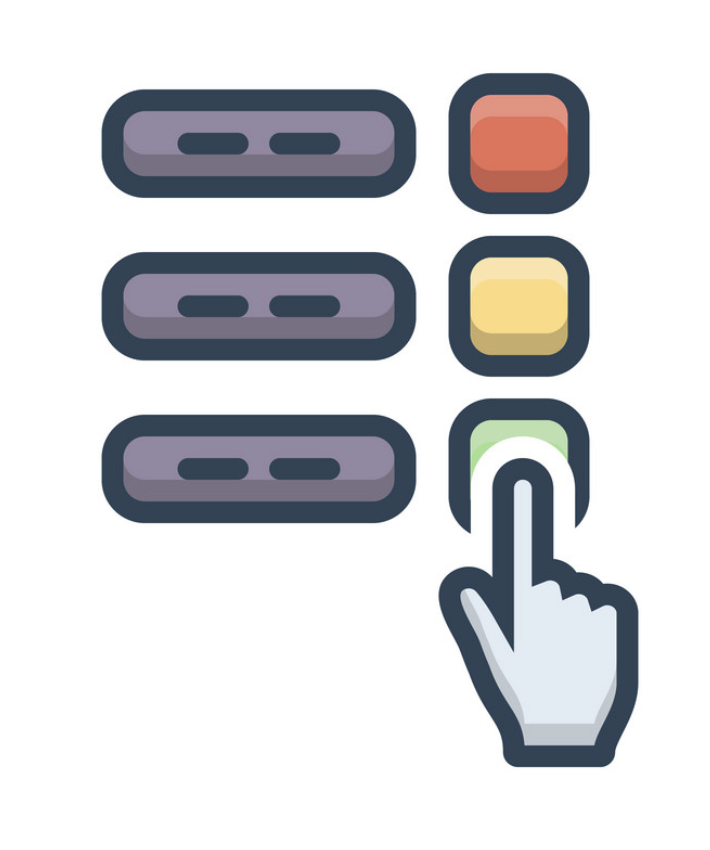 Look at Both Sides of the Argument
A well-informed bet will be one that looks at the political situation from every angle. That means you should glean information from both sides of the aisle. It can be easy to stick only with a political viewpoint that you identify with and only want to get your information from those voices. Ultimately, you will find yourself in an echo chamber, and that could compromise the quality of your wager or bet because you are not considering the situation from every angle. Learn to listen to conservative, liberal, and moderate voices alike!
Look for Scandals or Mistakes
Throughout political history, there have been politicians or individuals running for office that have been involved in scandals that surface to the public. There have also been politicians and political candidates that make some bad mistakes in their strategy to win the people over. It is mistakes and scandals that can turn the public against a candidate and color the results of an election.
Don't Let Your Opinion Inform Your Bet
Everyone has their opinions and biases when it comes to who they want to see in office. You need to set aside what you would like to see happen and focus on what is factual and what is true. The candidate that you believe in and stand behind might not be the favorite to win, and it would be really foolish to wager on them if your hope is to win your bet.
Leave your opinions and biases at the front door and make your bets and wagers based on the facts and the numbers.
Set Up a Budget/Bankroll Management
This tip has much more to do with good bankroll management than it has to do with knowing anything about politics or who is running for an upcoming election. This strategy involves setting aside an amount of money with which to bet on politics and sticking to only gambling with that amount! This is an amount you would be at peace with losing should your luck go south. Budgets can help you to minimize potential losses and to move onto future betting sessions without a huge loss hanging over your head!
Extra Resources and Readings for Political Betting Sites
There is so much that we could tell you about our favorite political betting websites, but there simply isn't enough room in this review! Check out the links below for a more in-depth look into the best political betting sites of 2022.
The Best Political Betting Sites FAQ
Each political betting site on our list is legal for use by US players. Each site is fully licensed by a legitimate gambling authority which makes sure that the sportsbook is fully vetting its new customers and using the latest SSL-encryption technology to guard the private information of those who submit applications to the site.
If we had to narrow down our choices to one or two, we would highly recommend that our users check out MyBookie or BetUS for the best political betting sites! Each of these political betting websites has competitive betting lines and odds, offers their customers a large number of bonuses, and features some top-rated customer service and support. Our personal opinions aside, we feel that each sportsbook is great in its own right, and we advise you to check out each of them to decide which is best for you.
Head over to your favorite political odds website or political betting site and click on the tab that says SPORTSBOOK or SPORTS. You will be taken to the page with all the betting lines and odds for the various sports markets featured at the site. You will want to select the POLITICS tab, which will allow you to view the opportunities to bet on political events or bet on politics in general. Select the lines and odds where you want to place your bets and wagers, add them to your bet slip, and send them to the site by hitting SUBMIT.
Political betting odds can change due to factors like a candidate's health, any sort of scandals that may occur during a race, or political blunders and gaffes that may be committed on the campaign trail. Oddsmakers will adjust the information along the way as things come up. You will want to be well-researched as you place your political bets, and following these things can better inform your bets and wagers.
Bettors have the opportunity to use bonuses and promotions offered at each respective sportsbook or political gambling site in order to grow and develop their online bankroll! These deals include welcome bonuses and no-deposit bonuses offered to new bettors, as well as reload bonuses and cashback programs that these sites extend to their regular customers. Be sure to check each sites' list of bonuses as the deals will be different between each sportsbook.
Yes, you can use these sites to place bets on the 2024 Presidential Election! These election betting sites will offer you some of the best odds around, strong bonuses, great customer service, and a top-notch mobile experience on your smart device. If you are unsure of where to bet on the election, check out all five of our favorite political betting sites and choose the one that is best for you!
The world of politics is one that can be unpredictable, which means that the political betting market is one where bettors can make a ton of money if there are upsets and unexpected outcomes! There are some awesome opportunities to make extra cash when you bet on political events, bet on presidential elections, or bet on political outcomes!
Yes, our favorite sportsbooks allow you to place bets and wagers in the hopes of winning real money, and they can do the same for you in the arena of politics! Politics betting sites offer some of the most competitive odds around and offer you a shot at some impressive real money payouts if your predictions prove correct!
Yes, you can use more than one political betting site to bet on politics! In fact, we highly recommend becoming a member at more than one site. Each site has its own team of oddsmakers, which means that you will find odds unique to each site. One of the best things you can do in online betting is pool odds information and look for discrepancies in the numbers in order to find a hidden edge. This technique has been used by all the great sports gamblers throughout history, and you can do the same thing by being a part of more than just one political betting site.
Each of the sites we promote in this review of the best political betting sites work rally well on various mobile devices, including iOS and Android! Bettors can enjoy betting on politics from the comfort and convenience of their smartphones, tablet, and even their smartwatches!