The great state of Oklahoma has a long history of cooperation with local Native American tribes when it comes to gaming. With a robust tribal gambling industry, the inclusion of sports betting and online gambling would seem to be the next natural step. However, friction between tribes and lawmakers has put efforts towards legalization on hold.
Today, we're going to look at the legal environment of gambling in Oklahoma, help you choose real money Oklahoma sports betting sites, and give you the tools to start placing your first real bets.
Top Oklahoma Sports Betting Sites
At The Sports Geek, our team of betting experts has spent a lot of time evaluating a wide range of criteria to bring you the definitive list of the best real money Oklahoma betting sites. We have analyzed nearly every aspect of each of these Oklahoma online sportsbooks to ensure you will have the best possible online gambling experience. Below the list, you will find a selection of the criteria we used to evaluate each site. Use this criteria to assess each site for yourself and use them when evaluating any other online casino.
How We Evaluated These Real Money Oklahoma Betting Sites
Bonuses
One of the first things you should look for when picking Oklahoma betting sites is the new player signup bonus they are offering. These are perks given exclusively to new players to entice them away from competing sites. Most of the time, these come in the form of a match on the players' initial deposit. If your site is offering a 100% match on the first $500 deposit, you can get an extra $500 just for starting with a $500 deposit. Be sure to take advantage of this free money as much as possible.
Real Money Promos
Promotions are similar to new player bonuses, but they are less exclusive. These perks are available to all players and offer bettors fun new ways to play. The goal of a promotion is to keep players engaged, so they will often be exciting, taking the form of giveaways, cashback, or special tournaments. Even though some events are recurring and others are one-time events, you can get an idea of the promos your site prefers by taking a look at their active promotions before signing up.
Competitive Odds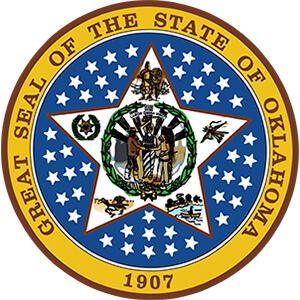 At the core of any high-quality Oklahoma sports betting website is competitive odds. Betting odds are how a bookmaker conveys the payout for a particular bet. More massive payouts come with greater risk. You want to play on a site that offers the best odds, so you win the most money when your bets hit. Since your goal as a sports bettor is to maximize return, it is to your benefit to find the best odds possible.
Also, there is a benefit to playing on an online sportsbook compared to a live casino. OK betting sites will almost always offer better odds than in-person sportsbooks. Since live sportsbooks do not have any direct competition, they have no incentive to offer overly competitive odds.
By contrast, each of the Oklahoma online sportsbooks have to compete with all of the other online gambling sites. This competition results in some sites offering better odds to create a competitive advantage. Use this to your advantage by playing on sites like the ones on our list. Here, you will find some of the best odds on the internet.
Payout Speed
How long it takes your Oklahoma sports betting site to pay out your withdrawals can have a dramatic effect on the flexibility of your betting. You want to play on a site that gets money in your account as fast as possible. While some sites make you wait days to get paid, we looked for real money Oklahoma betting sites that get you funds within the day. Depending on which withdrawal method you use, you could even get paid within a few hours.
Payout Minimums
Similar to slow payouts, high payment minimums can put an undue burden on players with small bankrolls. These players can have a hard time accessing funds if their site imposes withdrawal minimums that don't make sense. We focused on OK betting sites that offer low minimum withdrawals, so players are in control of their funds. In most cases, these sites have minimums below $5.
Betting Options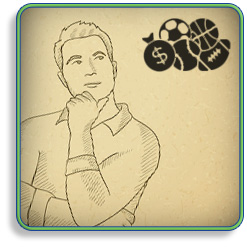 Variety is always a good thing when it comes to gambling. There are tons of games to play and sports to bet. Choose an Oklahoma sports betting site that offers a wide array of both casino-style games as well as sports. Doing so will give you options should you get bored of your typical bets, and it will also allow you to learn. Finding new ways to develop your skills and grow as a player is what will make betting fun in the long run. Make sure you play on a site that can give you that chance to grow.
Live Dealers
If you prefer playing casino-style games, you'll enjoy playing with the live dealers, which are available on all the real money Oklahoma sports betting sites we recommend. This type of gaming allows the player to take a seat at a virtual table with a live dealer via webcam. The dealer will deal the game in real-time to a collection of players who can all interact with each other. By bringing the casino floor experience into your home, live dealers now offer a whole new level of online gambling fun with an added social aspect that was previously nonexistent.
Live Betting
On the sports betting side, you'll be able to place live bets in addition to pre-match wagers. These live bets are placed after an event has already started, and they can include much smaller outcomes than just who wins the match. For example, you might be able to place a bet on who will score the next goal in a soccer match or maybe who will kick the next field goal in a football game. Being able to bet on events within a game adds more depth to the betting experience and makes it much more engaging.
Minimum and Maximum Bets
Minimum bets are limits set by the casino to ensure they make money on even the smallest wagers. Maximum bets are caps set on how much a player can wager on any single hand so the casino can limit their risk. These two limitations can have a significant impact on players of all skill levels.
New players will want to look for low minimum bets so they can learn with minimal financial risk.
Advanced players will want to look for high maximum stakes to increase the value of their winnings.
The Oklahoma sports betting sites on the list above all offer a range of betting increments to accommodate all players.
Cryptocurrency
In recent years, cryptocurrencies have become increasingly popular. With millions of people exchanging hundreds of different digital coins online, it was just a matter of time until they found their way into online gambling. Cryptocurrency fits well into the world of online gaming because these digital currencies are easier to transfer than standard money, offer much more anonymity, and often incur fewer fees. A few sites even offer exclusive perks for crypto players.
Site Security
On the technical side, one of the essential attributes of high-quality online betting sites in Oklahoma is a high level of security. It is crucial that any site you play on utilizes advanced encryption as well as robust security software to prevent malicious software. Our experts have analyzed each website on our list, and all of them have been verified secure. You can be sure that if you play on any of these sites, you will have the safest online gambling experience possible.
Platforms
These days, players want to have flexibility when they place a real money sports bet in Oklahoma. Folks want to be able to place bets anywhere, anytime, from any device. We focused on Oklahoma sports betting sites that offer a range of betting options, including PC, mobile, and tablet. This variety puts the power in the hands of the player.
User Interface
Equally important to having multiple platforms is having a clean user interface. Many Oklahoma online betting sites and apps have been ruined by making things too complicated for users, so we looked for sites that stand out in terms of user experience. Our recommended Oklahoma sports betting sites have all invested heavily in creating exceptional user experiences by providing clear, straightforward, and beautiful software. Betting on these sites will be easy as well as enjoyable.
Customer Service
Finally, high-quality customer service is a must in the world of online gambling. Lots of experienced players will tell you that poor customer service can ruin your gambling experience faster than almost anything else. We selected Oklahoma betting sites that offer best-in-class customer service and always put players first.
By providing 24/7 support and a wide range of contact options, including phone, email, or chat, you can rest assured that if you ever have an issue, they have your back. You will get a fast and professional resolution to any problem you may have while playing on these online sportsbooks in Oklahoma.
Is Sports Betting Legal in Oklahoma?
The legality of sports betting in Oklahoma is quite interesting. The state of Oklahoma has compacts with their native tribes that lay out the organization of gambling. Recently, the Governor of Oklahoma wanted to push to renegotiate these compacts to include sports betting. No sooner were these new agreements signed, and the Attorney General announced that the compacts were void because they were not allowed under the state's Tribal Gaming Act.
Since then, there have been contentious negotiations brewing between lawmakers and tribes over how to move forward with legalization. As of yet, no agreement has been reached, and sports betting has not yet been legalized. Hopefully, as previous compacts expire, the state will have the opportunity to find common ground to move forward.
In the meantime, residents still have options. There is a wide range of tribal land-based casinos, DFS is widely available, and players can still place bets on legitimate offshore sites. Oklahoma sports betting sites like the ones we recommend will still allow Oklahoma residents to safely place bets despite the nebulous nature of legality within the state. Since these sites are not based on Oklahoma, they are not subject to Oklahoma law.
Best Sports to Bet on in Oklahoma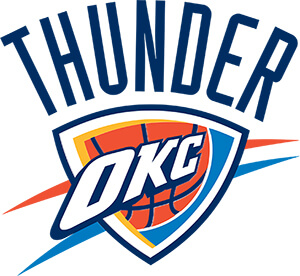 While there will always be debate over the best sports and teams to bet on, in Oklahoma, there are clear winners. By far, the most popular team to bet on in Oklahoma is the University of Oklahoma Sooners football team, closely followed by the Oklahoma City Thunder NBA team. Between these two teams, they cover almost every Oklahoma resident, and each has a massive following across the state.
If you aren't a fan or are still unsure of where to start, here are a few guidelines for using online betting sites in Oklahoma.
First, not all sports are created equal. Some sports offer better payouts than others. Some sports are played daily, while others are much less frequent. Choose a sport that fits with your style of betting. If you are looking to bet regularly, you may choose a different sport than someone only interested in betting big on annual events.
Second, remember that with massive potential payouts comes enormous risk. The reason a bookmaker is offering you 100:1 on a bet is that they are almost certain they will win. Again, don't think of your sports bets as lottery tickets, but rather, as calculated wagers. Don't just chase massive payouts in hopes of getting rich quick. This strategy will ensure you lose tons of cash.
Finally, the best overall advice is to bet on sports online in Oklahoma that you know. Your chances of success are much higher when betting a sport with which you are already familiar. If you do decide to break out into a new sport, be sure to do some research beforehand and have a plan. If you follow the same strategy of recording your bets as you did when you first started, you are sure to be more successful and improve more quickly.
How to Start Betting Online in Oklahoma
1. Decide Which Oklahoma Betting Sites Best Fits Your Needs
The first step is deciding on an Oklahoma sports betting site that will work for your goals. Start by using the list of criteria we provided above and determine which factor matter most to you. Next, visit each site and see which ones most closely match your preferences. Not all online sportsbooks in Oklahoma are the same, so you'll find variations on each that may or may not appeal to you. Take your time in making this decision because where you choose to play will be the most impactful piece of having an excellent online gambling experience.
2. Sign up and Fund Your Account
Once you've landed on the site for you, go ahead and get registered. This should be a quick and easy process. If you plan to use a bank transfer, have your banking details ready. If you plan to use a third-party provider, make sure you've already created an account on their site and have the credentials handy. Remember that each of the sites we recommend is verified secure, so there's no need to worry about personal or financial data getting into the wrong hands.
3. Get Familiar With All the Research Tools
Spend a few minutes getting familiar with your new site before placing any bets. Check out all the tabs and pages to see what all is available. Many Oklahoma online sportsbooks will provide players with analysis, historical data, or even expert picks to help them hone their bets. Be sure to utilize all the tools available. Doing so will significantly improve the quality of your picks and will help you to become successful faster.
4. Place a Few Real Money Bets
Now, it's time to start betting. Run through all the available bets and see which ones might make sense. A pro tip here is to be patient if there are no live events in sports you are familiar with. For example, if you want to bet and all that's available is European darts, hold off. Although it will be easy to get impatient and bet on whatever is available, we advise you to have some restraint and wait until more options are posted.
If you do see live events that match your knowledge, start by placing small bets and move up slowly over time. Your first bets should be about learning, not getting rich or making a quick buck. You can always place bigger bets later. Don't be that person who thinks of sports bets as lottery tickets.
5. Assess Your Strategy
Once you've placed a few bets, you'll start to see patterns. We recommend you record all the bets you place, note the reasoning behind them, and record the results. Doing so will give you insight into what is and isn't working in terms of strategy. Being able to spot these patterns and actively adjust your approach will make you progress much faster. This is the key to building a winning sports betting strategy.
6. Find New Sports to Bet On
Finally, if you feel like you've maxed out one sport, find a new one. Since you chose an Oklahoma sports betting site with lots of options, you'll have an array of sports to choose from. Find a sport you are interested in, then do some homework. Get to know basic strategy for betting that sport and do a few dry runs to test out your theories. Once you feel comfortable, place small bets and record your results just like before. You'll be a pro at betting on this new sport in no time.
Wrap Up on Oklahoma Online Sportsbooks
Despite a thriving land-based gambling industry that includes tons of casino-style games, sports betting has still not made its way into Oklahoma. With friction between tribes, and lawmakers making negotiations difficult, it could be a long road to reach fully legalized sports betting in Oklahoma. In the meantime, residents do have options such as DFS and offshore sportsbooks to meet their betting needs.
Hopefully, you've learned a bit more about the legal landscape of gambling in Oklahoma, feel comfortable picking out Oklahoma betting sites for yourself, and feel confident in placing your first sports bets.
Be sure to check back on The Sports Geek to see how negotiations progress between tribes and lawmakers in Oklahoma. Always gamble responsibly and never bet more than you can afford to lose. Good luck, and have fun!
Oklahoma Betting Sites FAQ
By far, the best team to bet on in Oklahoma is the University of Oklahoma Sooners football team.
Yes. Residents can play on any of the major DFS sites.
While no specific regulations permit or prohibit online gambling at real money Oklahoma online sportsbooks, residents can play on reputable offshore sites like the ones we recommend above.
While sports betting is still not legal in Oklahoma, residents can still place bets on offshore sports betting sites.
[ Back to Top ↑ ]