In the world of political betting, the US presidential election is the Super Bowl. Nothing attracts more action or attention, especially after 2016's massive upset in which Donald Trump beat Hillary Clinton despite being a 4-to-1 underdog at most sportsbooks. In fact, it was that very upset that led to the skyrocketing popularity of political wagering around the world.
Now, the 2020 US Presidential Election—and the party primaries leading up to it—is expected to break every political betting mark recorded four years ago. On this page, you'll find everything you need to start betting the US Presidential Election, so you're ready to make bank in November.
To start, our team of expert reviewers has compiled a list of the top US presidential election betting sites available online.
US Presidential Election Basics
When Is the US Presidential Election
The US presidential election takes place every four years, on the first Tuesday after November 1. In 2020, Election Day falls on November 3rd.
Election betting odds are made available to public action well in advance of the actual voting. In fact, almost all US presidential election betting sites continually post and update their odds for the potential field of candidates well before the two nominees are decided.
Party Primaries
Before the general election, each of America's two major parties must first nominate their presidential candidate. This is done through interparty races called "primaries," in which groups of potential nominees compete against members of their party for the honor of representing either the GOP or DNC on Election Day in November.
Republican Primary Betting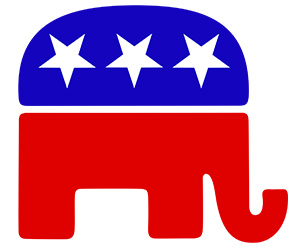 In 2020, Donald Trump is a shoo-in to receive the Republican nomination. While he'll meet some light competition in some states, as a popular incumbent (in his party), he's all-but-guaranteed to represent the GOP in his quest for a second term in the White House.
The nomination becomes official at the Republican National Committee's national convention in Charlotte, North Carolina on August 24-27.
Democratic Primary Betting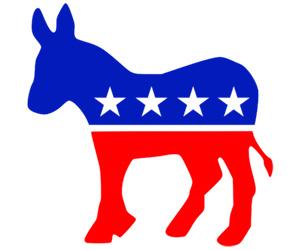 Still reeling from their humiliating defeat in 2016, the Democrats have been desperately searching for a candidate who can beat Trump and limit his administration to a single term. The Democratic primaries feature a sizable field of possible nominees, including Sen. Bernie Sanders, former VP Joe Biden, former Mayor Pete Buttigieg, Sen. Elizabeth Warren, and Sen. Amy Klobuchar.
Democratic candidates will compete through a fierce primary battle, leading up to the Democratic National Committee's national convention in Milwaukee, Wisconsin, on July 13-16, 2020.
Types of US Presidential Election Bets
Political Moneyline Betting
Moneyline bets are head-to-head wagers frequently used for both sports and politics. Each opposing side is given a unique line, representing which is the favorite or underdog and how the individual picks will pay out.
For example, the most common moneyline odds for US presidential election betting covers the "winning party." The bet will be presented like this:
Democratic Party (+160)
Republican Party (-180)
In this example, the Democrats are the underdogs. For every $100 staked on their side, you stand to win $160. A negative three-digit number denotes the favored Republicans. The -180 means you'll need to risk $180 to win $100.
Futures Bets
Futures bets are the standard method of betting the US presidential election. These markets allow you to choose from a range of candidates, each with their own election odds, well in advance of the contest.
In sports, we'll often see preseason betting lines posted for that season's eventual champion. Political betting is no different.
Politcal Futures Bet Example
To Win the 2020 Presidential Election
Donald Trump (-180)
Bernie Sanders (+400)
Michael Bloomberg (+700)
Elizabeth Warren (+2500)
Oddsmakers will continually update election odds to represent the latest information, i.e., primary results. The field will also narrow as more candidates drop out, eventually leaving us with only two or three options.
Political Prop Betting
Proposition wagers are a prevalent form of political betting. When it comes to the US presidential election betting, there will be numerous props, the closer we get to Election Day. This category of betting market may cover any number of outcomes, usually based on situations outside of the typical contests.
Here are a few examples of political prop bets:
Things to Consider When Betting on US Presidential Elections
As you can imagine, there are tons of variables to consider when predicting the winner of the US presidential elections. Here are a few tips to put you on the right track as a political betting handicapper.
Electoral College
Remember, the United States uses an indirect election to vote for the president. Instead of counting the popular vote, each state is assigned a set number of "electors." Registered voters cast their ballots for their preferred candidate, the winner gets however many electoral votes the state possesses.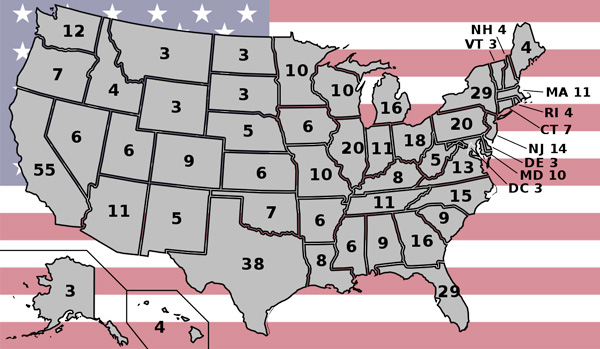 To properly handicap the election, you need to understand the electoral college. Most US presidential elections come down to a handful of "swing states," which are states that frequently change from red to blue, and vice versa. Knowing which messages are resonating in these regions will greatly increase your odds of betting the right side.
Media Bias
One of the main lessons from 2016 is that you can't trust the US media anymore. Just about every news network is openly biased towards one side or the other, and they report on what they want to have happen, not the objective truth. No matter which side of the aisle you support, make yourself research sources outside of your preferred media bubble.
In 2016, few people anticipated Clinton's defeat because the liberal media assured viewers that her victory was a certainty. They didn't report on her dwindling crowd sizes on the campaign trail, or the massive crowds Donald Trump was attracting. Handicappers that did their due diligence profited mightily off the public misinformation.
"Earned" vs. "Bought" Media
"Earned media" is when journalists or network news pundits discuss a candidate naturally, as part of their coverage. "Bought media" is advertising that's purchased by a campaign. Usually, the candidate with the most money to spend on advertisements wins the election.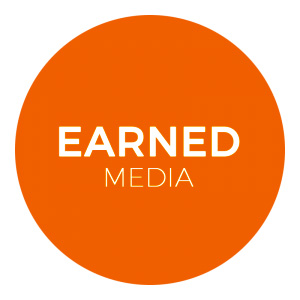 However, in 2016, Hillary Clinton spent nearly three times more money on bought media than Donald Trump. He was able to save his campaign funds because the networks dedicated so much time to the unconventional, if not controversial, former reality TV show host. Trump received billions of dollars' worth of free, earned media.
Don't pay too much attention to what the television pundits are saying about the candidates, whether it's negative or positive news. What matters most is face time. The more attention a presidential hopeful is receiving, the better political handicappers should feel about wagering on them to win.
Presidential Debates
It's recommended that you watch the presidential debates leading up to Election Day. Many Americans make their decisions based on instinct or "gut feel," more so than policies and platforms.
It doesn't matter who is "right" in a given argument, only how the two opponents are perceived. When betting on elections, pay close attention to body language and which moments or exchanges become talking points on social media.
Identify the Key Message
Often, the winning campaign is the one that finds the right issue to focus on. In 2016, Trump smartly spent his time appealing to working-class voters in the rust belt, states that have been devastated by offshoring and automation. While Clinton failed to visit, Donald was promising to bring back jobs and to be an outsider cleaning up the Washington DC elite that had failed them.
Ohio, Wisconsin, Michigan, and Pennsylvania all turned red, giving Trump the electoral college victory despite losing the popular vote. If you're betting on presidential elections, find the message that resonates in swing states and you'll be golden.
Questions About Betting on the US Presidential Election
Political betting is not legal in regulated American sportsbooks; however, you may lawfully wager on US presidential elections online, using offshore oddsmakers.
At least 270 out of the 538 total electoral votes available.
Based on the election cycle so far, it looks like it'll be the economy, wealth inequality, unemployment numbers vs. wage stagnation, and healthcare. Also, the Democratic Party is split between progressives and moderates. If they aren't able to unify the different coalitions behind one candidate (unlikely), Donald Trump should win an easy reelection campaign.