Gambling has long been contentious in the state of Louisiana. Residents are limited in terms of options when it comes to placing bets. Even more popular types of gaming, such as DFS, have not yet made their way into the state. Despite repeated attempts, the legalization of more progressive types of gambling has still not come to fruition.
Today, we're going to discuss the legal environment of gambling in Louisiana, help you identify which real money Louisiana online sportsbooks that will be the best fit for you, and give you the tools to start placing real money sports bets today.
Best Louisiana Betting Sites
Our team of experts at The Sports Geek has spent countless hours combing through dozens of online Louisiana sportsbooks to bring you the definitive list of the best sport betting sites for Louisiana residents. We used an extensive list of criteria to look at every aspect of each site to help you determine where you will have the best online gambling experience. Below the list, you will find a few of the criteria that we used in our evaluation process.
Louisiana Betting Sites Ranking Criteria
Online Louisiana Sportsbooks Security
One of the first and most important things you should look for in high-quality Louisiana online sportsbooks is top-notch security. You must play on a site that takes player safety seriously and has a record to back it up. We looked for sites that use state-of-the-art encryption and safeguards against any potential threats. Our experts have analyzed each of the online betting sites in Louisiana on our list, and they are all verified secure. Rest assured that you will have the safest possible online gambling experience when playing on any of our recommended sites.
Device Compatibility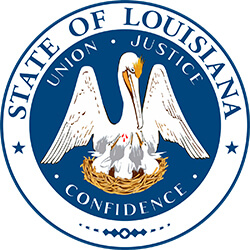 Equally crucial to security is support across multiple platforms. In this day and age, players want to have access to betting 24/7 and don't want to be limited to their computers. We focused on online Louisiana sportsbooks that provide support for PC, mobile (sports betting apps), and tablets to enable users to have a seamless experience regardless of where they are.
Clean User Interface
With support across multiple devices, the customer experience must be clean from one to the other. Each of the sites on our list has made significant investments in building rich user experiences.
High stakes gambling is stressful enough without poor design complicating it any further. You will enjoy spending time on any of the sites that made our list.
Best-in-Class Customer Service
Many players overlook customer service until it's too late. 24/7 support, as well as multiple contact methods like phone, chat, and email are all hallmarks of a Louisiana sports betting site that values and supports their players. Any experienced player will tell you that excellent customer service is hard to come by but should be a top priority when deciding where to play. You can be sure that if you do have an issue with any of the sites we selected, they will get you a prompt and professional resolution.
New Player Bonuses
A big differentiator between many real money Louisiana sportsbooks online is the value of the new player signup bonuses they offer. These bonuses are exclusive perks used to lure players away from the competition. Most of the time, these will come as deposit matches given when the player first funds the account.
If a site is offering a 100% match on the first $500 deposited, a player could get an extra $500 just for depositing $500 upfront. This may mean putting in more than you had planned, but try to take advantage of this free money as much as you can. Also, remember that this match may only be on the initial deposit.
Quick Payouts
When you hit a big win, you'll want to have access to those winnings as quickly as possible. A vital aspect of top Hawaii sports betting sites is the ability of players to have quick access to funds. Each of the sites on our list will be able to get you cash in less than an hour in most cases. Regardless of where you choose to play, make sure the site won't tie up winnings with days and days of processing.
Louisiana Online Sportsbooks Promos
Promotions are similar to new player signup bonuses but are less exclusive. These perks are a tool used by casinos to keep players coming back for more by spicing things up a bit. Promotions can be anything from entries to win big prizes to cashback on losses to exclusive tournaments. The idea is to add variety that keeps players engaged. Some of the promos will be recurring, and others will be one-time events, but you can get a good idea of what types of promos each site likes to run by checking out what they are currently offering.
Competitive Odds
The crux of any good Louisiana sports betting site is competitive odds. Sports betting odds are how a sportsbook communicates the payout that corresponds with a particular bet. Looking at the odds also gives you a relative idea of the risk associated with the stake. If the payout seems insanely high, that's because you're extremely unlikely to win it.
Offering competitive odds also provides a competitive advantage for Louisiana online sportsbooks. Whereas a brick-and-mortar sportsbook doesn't have any direct competition, every sports betting site has to compete with everyone else on the internet. This competition leads to better odds for bettors, which benefits you.
All the real money Louisiana betting sites we recommend offer some of the best odds on the internet, but be sure to shop around before making your selection.
Speedy Payouts
Speed of payouts is a crucial factor in selecting Louisiana sportsbooks online because slow payouts can significantly limit liquidity and flexibility, especially for small stakes players. Some sites make players wait for days to get funds withdrawn. We selected sites that get cash in your account within a day. In some cases, depending on the withdrawal method you use, they can get you funds within a few hours.
Payout Minimums
Just as the speed of payouts is essential, so is the minimum amount players are allowed to withdraw. High minimum withdrawals can be troublesome for small stakes players because they can impact liquidity and flexibility just much as slow transfers. You need maximum flexibility when betting, and we think players should be able to access their bankroll no matter how large or small. You'll find manageable withdrawal minimums on all the Louisiana sports betting sites that made our list.
Games and Betting Options Available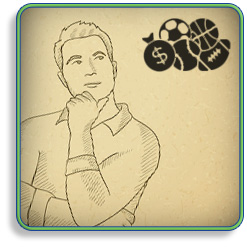 Another feature you'll want in your new Louisiana betting sites is a wide range of sports to bet and games to play. While you may start with one or two favorites, it won't be long before you're ready to expand your horizons. By starting with online betting sites in Louisiana that offer lots of options, you'll have the ability to learn new games without finding a whole new website. The best way to stay engaged with your betting is to be in a continual state of development by continuing to learn and grow as a player.
Live Dealers
If you prefer to play casino-style games, many Louisiana betting sites offer live dealers. Just like it sounds, this feature enables players to take a virtual seat at a real table with a real-time game dealt by a live dealer via webcam. This type of gaming allows the players to interact with each other as well as with the dealer, adding a unique social aspect that was previously missing from online gambling.
Live Betting
If you're a sports bettor, you will be able to place live bets. These are bets that are placed after an event has started. For example, you may be able to place a bet on who will kick the next field goal in a football game or who will hit the next home run in a baseball game. Bets like this can add a whole new layer of engagement because they make every aspect of the game enjoyable. In contrast to just betting on the outcome of a match, these live bets are continually changing as the game progresses.
Minimum and Maximum Bets
An important consideration when looking for Louisiana betting sites is the limits they place on betting. Casinos set minimum bids to ensure they are profitable on even the smallest bets, and they set maximums to cap their risk on any given bets. These controls help the casino function but can hinder the player. And the sites that made our list all offer limits to fit all skill levels.
New players want to look for low minimum bets so they can learn with minimal risk.
Advanced players will want to look for high maximum bets so they can stretch their winnings.
Cryptocurrency
Finally, cryptocurrency has found its way into mainstream society in recent years. With the advent of digital coins that can be spent like cash, players are increasingly interested in using crypto rather than conventional currency in their gambling.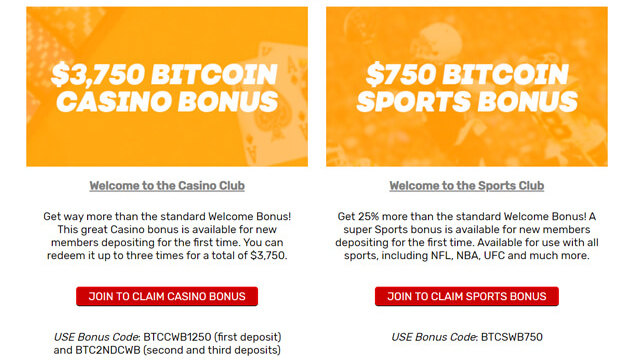 Many players prefer these coins because they're easy to transfer, generally incur few fees, and offer much more anonymity than traditional means of payment. Many real money online casinos even offer players exclusive perks if they're willing to play with cryptocurrencies.
Is Sports Betting Legal in Louisiana?
Louisiana has always been considered an anti-gambling state. With limited land-based options that are strictly regulated, residents are limited in where and how they can bet. Even DFS is deemed to be illegal due to disagreement over how it should be classified and regulated. Also, online gambling and sports betting are explicitly prohibited. While these are both being actively discussed, the chances of legalization seem slim.
After the reversal of PASPA in 2018, which was a federal regulation restricting sports betting, many states pushed forward with approving sports betting to generate tax revenue. Louisiana attempted to legalize sports betting with SB 153, which passed in the Senate after being amended. When the bill made it to the House, further drastic amendments were demanded, and the result was the bill failing in the House. The state has had similar issues in the attempted legalization of DFS. With the challenges that have faced legalization thus far, Louisiana is unlikely to make progress any time soon.
However, residents do have some options. While online gambling is illegal, this regulation only applies to Louisiana online sportsbooks based in Louisiana. This means residents are free to play on high-quality offshore Louisiana sports betting sites like the ones on our list. Since these sites are not based in the US, they are not subject to US law. We've done the legwork to make sure these sites are safe and will give you the best possible experience despite being based outside the US.
Best Sports to Bet on in Louisiana
While there will always be debates over the best teams and sports to bet on, in Louisiana, there are two clear favorites. Folks in the South love their football and enjoy their college teams. It will come as no surprise that the most popular team to bet on in Louisiana is the LSU Tigers, closely followed by the New Orleans Saints. While the Saints aren't a college team, their Super Bowl victory in the wake of Hurricane Katrina was a watershed moment for the citizens of the battered state.
If you are not a fan or are still unsure of where to start, here are a few pointers.
First, since all sports are played with different frequency, they won't all be available all the time. Also, all sports offer different odds and different payouts. Look for sports that match your goals. If you want to bet daily, you'll likely pick a different area to bet than someone who just wants to bet big on popular events. Match the sport you are betting to your goals as a bettor.
Second, always remember that with more massive payouts comes a larger risk. Do not think of your sports bets as lottery tickets, but rather as calculated wagers. Don't fall into the trap of betting only on massive potential payouts in sports you don't understand. This is an easy way to lose lots of money fast.
Finally, the best rule of thumb is to bet what you know. Having some knowledge about a sport will put you in a much better position to succeed that just betting whatever looks like it will make you the most money. This may seem obvious, but it can be easy to get swept up in the excitement of betting and get over your skis. If you do want to bet on a sport you don't currently understand, do your homework before placing real money bets.
How to Start Betting Online in Louisiana
1. Which Louisiana Betting Sites Will Work for You
Step one is selecting the site to bet real money on sports in Louisiana that will best fit your needs. Look at the list of criteria we provided above and see which items are most important to you. All players will have different priorities, so no one site will fit everyone. Once you've narrowed down your preferences, run through our list of recommendations and check them out for yourself. Get an idea of what each site has to offer and see how you like the feel of each one. Your choice in where to play will have a massive impact on your online gambling experience, so take your time.
2. Sign Up and Fund Your Account
Once you've landed on the site that works best for you, get registered and decide how you want to fund your account. Signup should be quick and straightforward, requiring just basic personal info. Keep in mind that some Louisiana sports betting sites will require additional identity verification before you can withdraw funds, so make sure you comply before attempting a withdrawal. When you are ready to fund your account, make sure to have banking info or third-party credentials ready.
3. Try All the Research Tools
Data is your friend when it comes to sports betting. You'll want to take advantage of all the tools at your disposal to make the best possible picks. Thankfully, some online Louisiana sportsbooks will provide players with tools to help. Check out all the features on your new site to see what you will be able to use. They may offer you expert sports betting picks, historical data, or even analysis on games or sports. Learning to make the most out of these resources will pay dividends in the long run.
4. Place Your First Bets
It is time to place your first bet! Check out all the live events and see what's currently available. Remember that not all sports are played at once, so you'll likely be limited by when you decide to start betting. For example, if you're getting started in May, the NFL will not be available. Have the patience to either wait to bet on a sport you know or learn about one of the active sports in-depth before betting. Don't fall into the trap of placing bets on whatever happens to be available regardless of your knowledge about that sport. Also, start small and work your way up to larger bets over time. Your goal on these first bets is to learn, not to get rich.
5. Analyze Your Strategy
Start by recording all the bets you make, the reasoning behind them, and the eventual results of those bets. By tracking your activity, you will start to get insight into which parts of your strategy are working and which areas could use some improvement. Being able to take an objective approach to analyze your betting is the key to growth and successkey to growth and success in sports betting. Any pro will tell you that having an continually evolving strategy is what helps keep them on top.
6. Try New Sports
Finally, break out of your habits and try betting on a new sport. But make sure to do your homework and understand the basics of strategy. Learning how to bet on a new sport or play a new game will keep your online gambling interesting, help you continue to grow as a player, and make you a more well-rounded bettor. Just as before, start small and work your way up as you gain some experience in betting on a new sport.
Real Money Louisiana Online Sportsbooks Wrap Up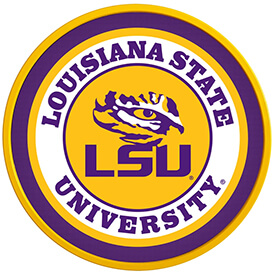 That state of Louisiana has had a checkered past when it comes to gambling. Despite attempts over the years to move forward with more progressive types of betting, such as DFS and sports betting, they have made very little progress. There have been bills introduced multiple times, but each time, they've been met resistance. With continued efforts, Louisiana may be able to move forward with legislation in the future and provide residents with more gaming options. In the meantime, residents can still place bets on offshore sites.
Hopefully, you have learned a bit more about the legal landscape of betting in Louisiana, feel confident picking out Louisiana betting sites for yourself, and have the tools to start placing your bets.
Check back on The Sports Geek for changes as we keep a pulse on new legalization efforts. Always gamble responsibly, never bet more than you can afford to lose, and have fun!
FAQ About Louisina Betting Sites
While online gambling is technically illegal in Louisiana, residents can play on reputable offshore sites such as the ones on our list.
Despite an attempt to legalize in 2019, real money sports betting is still illegal in Louisiana, but residents can still place bets on offshore sites.
By far, the most popular teams to bet on are the LSU Tigers and the New Orleans Saints.
There have been heated debates around legalizing DFS in Louisiana, and while nothing has passed yet, the majority of residents seem to support legalization. For now, residents are blocked from playing DFS.