Gambling is a relatively new thing for the folks in Maine, with the state opening its first full casino in 2012. Since then, the industry has continued to grow, and by 2018, gambling was generating over $140 million in revenue per year. This is quite impressive for a state with just over 1 million residents.
While Maine has joined in on land-based casino gaming, they still lag behind other parts of the country in sports betting.
By the end of this article, you'll have a better idea of what it's like to gamble online in Maine, you will know how to find the perfect Maine sports betting sites to fit your needs, and you will be ready to start placing real money bets.
Our experts at The Sports Geek have combed through dozens of real money Maine betting sites to bring you top picks for the best betting sites for players of all levels. Using an extensive list of criteria, our team has analyzed each of these real money Maine sports betting sites to make sure they have everything a gambler would ever need. Playing on any of these sites will provide a superior online gambling experience. Below you will find a few of the top criteria we took into account.
How We Analyzed These Maine Sports Betting Sites
Security at Maine Betting Sites
Any time you're talking about online gambling, security should be top of mind. The most crucial aspect of Maine sports betting sites is how they approach keeping their players safe. All the sports betting websites that made our list have been verified secure, and they put the safety of their players as their number one priority. You can trust that playing with any of these vetted websites will provide a secure online gambling experience so you can stay focused on betting.
Customer Service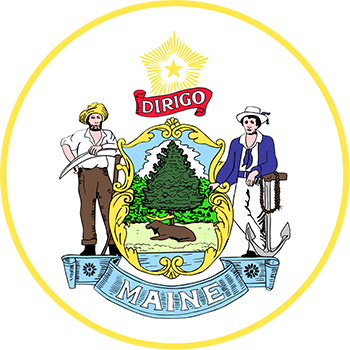 Another critical aspect of any quality online betting website is quality customer service. Players often overlook this part, but you want to be playing on a site that has your back if there is an issue. If you have never had to deal with poor customer service, it may not seem important, but ask any player who has and lousy customer support can turn your gambling experience into a nightmare. Each site we selected offers best-in-class customer care and has a long history of satisfied customers.
Payout Speed
Once you hit a big win, you will likely want access to those winning as soon as possible. It can be extremely stressful waiting days for funds to make it to your bank. We only selected Maine online sportsbooks that payout winning quickly. In most cases, the Maine betting sites on our list can get cash in your account in less than 24 hours.
Competitive Betting Odds
Whether you're new to sports betting or have been doing it for years, almost everyone is familiar with the concept of "odds." Odds are a way of expressing the payout that comes with a corresponding bet. These are used by players to determine the value of any specific wager.
It's crucial to play on a sports betting website that offers competitive odds so you can maximize profitability when you win. The Maine betting sites our team selected provide some of the best odds available anywhere on the internet.
When thinking about getting into online sports betting remember that real money Maine online sportsbooks will generally have better odds than their brick and mortar counterparts. Since live sportsbooks have a captive audience and little competition, there is no need to offer better odds.
In contrast, each Maine online sportsbook has to compete with hundreds of other online sports betting websites. This competition means that offering better odds can become a competitive advantage. Maine betting sites will use this as a tool to attract players away from their competitors.
Variety of Bets
As with any casino floor, a variety of gaming options is essential. You want to play on an online gambling website that offers a wide range of games to help keep it fun as well as to give you opportunities to expand your horizons. While betting just a few of your favorite games might keep you entertained for a while, developing as a player by learning new games is what will keep you invested for a lifetime.
New Player Signup Bonuses
New players signup bonuses have become extremely common across many Maine online sports betting sites. These are perks that are offered only to new players as an incentive to choose one site over another. Most of the time, the bonuses come in the form of the casino matching the players' deposit.
Take BetOnline.ag, for example. Maine betting sites like this might match 50% of a player's first deposit up to $1,000. If that player deposits the full $1,000, they get an extra $500 from the house. Remember that these generally only apply to the first deposit.
Take full advantage of these bonuses if you can. They can be quite valuable and they're basically giving you free money.
Real Money Promotions
Many players are likely already familiar with the concept of casino promotions. Whereas the signup bonuses are only for new players, promos are for all players. Real money Maine online sportsbooks use these as a tool to keep players engaged and keep them betting.
As a player, these are fun new ways to play that can also offer a potential boost to your account. Promos can take all kinds of different forms, from cashback on losses to free entry into giveaways or contests. Free-to-play contests, for example, have become a significant part of DFS and give players regular opportunities to win massive prizes. Regardless of whether they are big or small, you want to play on Maine sports betting sites that offers promotions because, over time, they add up to make a big difference.
Online Sports Betting in Maine
It wasn't until 2012 that the state of Maine opened its first full casino. For years, there had been strict regulations over almost every part of gambling. This ban encompassed everything, including sports betting, which was also heavily federally restricted until 2018 when the US Supreme Court struck down PASPA.
This change paved the way for states to legalize sports betting for themselves, but Maine has yet to get on board. With legislative votes in early 2020 upholding the current stance against sports betting, the ban will continue for some time.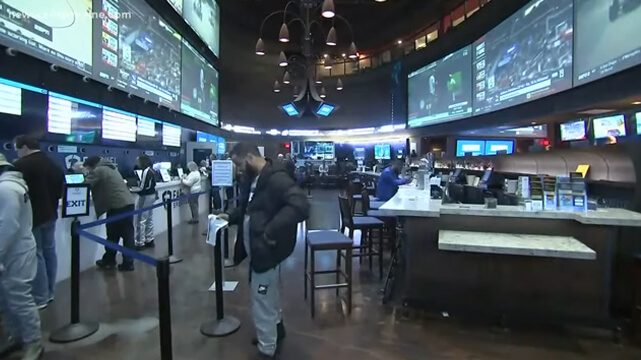 However, this doesn't mean that residents can't bet on sports online in Maine. Residents can play on a wide variety of high-quality Maine sports betting sites as long as the websites are not based in Maine. Since these sites are based elsewhere, they would not be subject to Maine law.
Another legal option for players looking to spice up their gaming is DFS (daily fantasy sports). Websites like DraftKings and FanDuel offer players the opportunity to win real money by entering skill-based fantasy contests that occur daily. This type of sports betting offers all the fun of a standard fantasy league while requiring much less patience.
There's a possibility that Maine will move toward legalization in the future, as more and more states begin to allow sports betting. Many states are viewing sports betting as an incremental source of tax revenue that can significantly benefit the state. If the move to legalize sports betting proves to be beneficial in those early states, Maine could follow suit.
How to Start Betting Real Money Online in Maine
Getting started with online sports betting in Maine is easy. With just a few quick steps, you'll be up and rolling. Follow our steps below, and we'll take you through the whole process from picking a site to honing your skills.
1. Decide Which Maine Sports Betting Site Is Best for You
The first step to getting started is deciding where you want to play. Picking the best Maine sports betting website for your needs is critical in having a high-quality online gambling experience. Not all Maine betting sites will meet the needs of all players, so take some time to make your selection. Start with our list above and check out each website for yourself.
Then, use our list of criteria to determine what is most important to you. Maybe you're a veteran looking for the best possible odds, or perhaps you're a newbie who wants to try out everything that's available. Either way, we've got a Maine sports betting website for you.
2. Sign up and Deposit Cash
The next step is getting registered and funding your account. Most players will need basic personal information and banking information to set up a wire transfer. Once the money is deposited, it's usually available to use immediately. Setup should not take more than a few minutes.
3. Learn Your Way Around the Site
After getting full access to your new online Maine sportsbook and getting some funds deposited, take some time to poke around on all the tabs and pages. Many Maine online sports betting sites will offer players a wide range of data to help them make their bets. Getting to know what's available will enable you to use all the tools at your disposal when you place your first bets. It will also help you feel more comfortable with placing real money bets since you'll have a better idea of what to expect.
The time has come to lay down some real money sports bets! Decide which sport makes the most sense for you and see what stakes are available. A good pro tip is to start small and work your way up as you gain more experience. Plenty of players have gone too big too soon and lost their whole bankroll as a result. These first bets are the start of your successful sports betting career, not your lottery ticket.
5. Document Your Strategy
Something that any pro will tell you is that monitoring your strategy is a significant key to success. Take the time to write down your plan, assess the results, and learn what did and didn't work. Doing so will give you insight into which parts of your strategy can be augmented and which parts need to be changed. This type of self-analysis is what separates the successful bettors from the unsuccessful.
Best Sports to Bet Online in Maine
The best sports to bet on has long been a debate in sportsbooks around the country. Each game offers something a little different, and the real key is matching the sports you bet on to your goals as a bettor. For example, if you want to bet more frequently, baseball might make more sense than football since baseball games are almost daily, while football games are once a week.
Another thing to keep in mind when picking which sport is best in your online sportsbook is the balance of risk versus reward. Some sports offer much higher payouts because they also offer much more variability.
Remember that bigger payouts mean more significant risk. Your Maine sports betting website isn't going to offer you 100:1 payout unless they're sure they will win.
Finally, the best rule of thumb when choosing what to bet on is to bet what you know. Selecting a sport you have a high level of interest in or a sport you are very knowledgeable about will be more likely to result in good picks. Don't just chase bets with massive payouts and hope to get lucky. If you want to expand into betting on a new sport, get to know how that game works before placing real money bets.
Conclusion on Maine Online Sportsbooks
While only a fledgling industry for the state of Maine, gambling has rapidly expanded since it officially began in 2012. As the state's gaming market continues to mature, and more players participate, the gambling landscape in Maine is sure to remain fluid. Be sure to check The Sports Geek to stay up to date as new laws are introduced and regulations change.
Hopefully, you now feel ready to pick out a Maine sports betting website for yourself, feel confident in getting set up, and understand how to decide on your first bets. As with any gambling, play responsibly and never bet more than you can afford to lose. Have fun and good luck!
FAQ on Maine Betting Sites
Sports betting remains unregulated in the state of Maine, and as a result, there are no sports betting websites based within the state. However, residents are free to play online on a wide variety of reputable offshore
Maine sports betting sites
like any of the ones on our list
Technically, Maine has made little no real moves to legalize real money online gambling. Still, it is widely thought that despite a lack of specific regulations making it legal, they are no negative consequences for online players.