The state of New Hampshire is on the leading edge of legalization when it comes to sports betting and gambling online. Residents can play a wide range of games at land-based casinos as well as bet on sports from their phones.
The gambling landscape in New Hampshire is in flux, as the state is in the process of extending sports betting to new retail establishments as well.
Today, we'll discuss the legal landscape of New Hampshire gambling, help you pick out real money New Hampshire betting sites, and give you the tools to start betting. Below is our list of top picks for the best New Hampshire sports betting sites currently available.
Top New Hampshire Betting Sites
Our expert team at The Sports Geek has spent hours evaluating dozens of sites, looking at a myriad of criteria to sort out the best from the rest. It's our goal to provide players with a clean, safe, and fun online gambling environment, and we believe these real money New Hampshire online sportsbooks offer just that. Below you will find a handful of the extensive list of criteria we considered.
New Hampshire Betting Sites Evaluation Criteria
Competitive Betting Odds
The first qualifier for any good New Hampshire sports betting site is whether or not they offer competitive odds. Odds are the way a bookmaker represents the payout that corresponds with a particular bet. Since there is a wide range of bookmakers and each perceives each bet differently, odds can vary. These variations can work to your advantage when betting online.
Many live sportsbooks will offer less compelling odds than their real money New Hampshire online sportsbook counterparts. They do so because while brick and mortar sportsbooks have a captive audience, New Hampshire betting sites do not. There's no need for a land-based casino to offer better odds because there's little risk of the player leaving. They may well be the only game in town.
In contrast, the high volume of competing sports betting websites means that some New Hampshire sports betting sites need to offer lower odds to create a competitive advantage for themselves. When betting sites compete, you win.
Bet Variety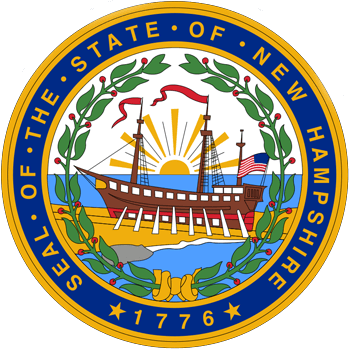 Another important factor is making sure your New Hampshire betting site has a wide range of different bets you can place and games you can play. Having lots of options will keep things exciting and will give you areas in which to expand your skills. All the options on the list above will provide everything from sports betting to casino-style gaming.
Minimum and Maximum Bets
Keep an eye on the minimum and maximum bets your real money New Hampshire sports betting site offers. Minimum bets are essential for newer players, while max bets are essential for advanced players. Make sure you choose a New Hampshire sports betting website that offers limits that correspond with your goals.
If you're new, lower minimums will allow you to learn without taking significant risks.
If you're an experienced player, high max bets will give you some room to push up your wins.
Fast Real Money Payouts
Ensuring that players get paid out quickly is an easy way to gauge the credibility of a sports betting website. Reputable New Hampshire online betting sites want to make sure customers have access to winning promptly. As a player, it can be stressful to have a large amount of cash tied up for days while your withdrawal is processing. Each of the New Hampshire betting sites on our list can usually get cash in your account in less than 24 hours.
New Player Bonuses
Bonuses for new players have become a staple of almost all New Hampshire sports betting sites. These are perks offered exclusively to new players to help attract them away from the competition. Since theres so much competition in the online gambling world, these bonuses can be substantial.
Online New Hampshire sportsbooks will offer a match on a new player's first deposit as an incentive to deposit more initially. If you have the funds to take advantage of these, they could be well worth it.
Betting Sites like BetOnline might offer a 50% match on a players' first deposit up to $1,000. If that player deposits the full $1,000, they will get an extra $500 added to their account. Who doesn't want a free $500? Note that this might mean depositing more than you initially planned.
Promos at New Hampshire Betting Sites
Promotions are widespread all across the gambling world. They are a tool used by casinos and New Hampshire online betting sites to keep players interested. Promos can vary widely from raffles to win a car to free entries into tournaments. Take a look at what kind of promos each New Hampshire sports betting website offers and see which one appeals to you. Some promos are ongoing, while others are constantly changing. But you can get an idea of how what types of promos each site likes to run. Over time, these little promos can add up to make a big difference.
Betting Currency
In recent years, digital currencies have grown in popularity. They're becoming increasingly common throughout online gambling websites. Some players prefer to use digital currencies because they can be transferred faster, generally incur fewer fees, and offer players more anonymity. If crypto is important to you, you'll be happy to know all the real money New Hampshire betting sites we recommend will support digital currencies such as Bitcoin.
Intuitive User Interface
A crucial part of having an enjoyable online gambling experience is playing on an interface that makes the whole process clean, straightforward, and visually appealing. We focused on New Hampshire betting sites that checked all these boxes. There are plenty of things for players to worry about when betting, but poor site layout should not be one of them.
Real Money New Hampshire Online Sportsbooks Platforms
In addition to offering excellent user interfaces, we also looked for New Hampshire betting online sportsbooks that were available on multiple platforms. In the mobile age, consumers expect software to work seamlessly on all their devices. Each of the New Hampshire sports betting sites above offer gaming on desktop computers, mobile phones, and tablets.
Security
It is of utmost importance that any site we recommend puts player safety as a top priority. Our team has vetted each of these New Hampshire sports betting sites, and all of them are verified secure. Each has a long history of keeping player information completely safe. They also offer secure and private funding options, so there's no need to worry about payment info getting into the wrong hands. Rest assured, playing on any of these New Hampshire online sportsbooks will provide a completely safe online gambling experience.
Stellar Customer Service
Verifying the quality of customer service is something many players don't think to do. When you're caught up in the excitement of starting to bet, customer service is the last thing on your mind. Thankfully, we've done the legwork. All of our recommended New Hampshire betting sites have extensive track records of satisfied customers, and each one of them has a "player first" mentality. If something goes wrong, they will help you remedy the situation in a prompt and professional manner.
How to Get Started Betting Online in New Hampshire
1. Decide Which New Hampshire Betting Sites Work Best for You
Step one is deciding on New Hampshire betting sites that fits your needs. Like we have mentioned, not all sites offer all bets. Take some time to look through all the options we've outlined and see which one you like best. Which New Hampshire online sportsbooks you use will be the main determining factor in the quality of your online gambling experience, so don't rush the process.
2. Sign up for an Account
Once you have landed on a site, go ahead and get registered. This process should be quick and easy. All you will need is basic personal info and banking info to set up a wire transfer. After this is complete, you are ready to fund the account. Remember to take advantage of new player bonuses as much as possible. When depositing money, the funds are usually available instantly, so there should be no delay preventing you from getting started.
3. Browse the Whole Website
Now that you have full access to your real money New Hampshire online sportsbook, it's time to get to know all the features. Poke around on all the tabs and pages to see what is available. Lots of sites will provide users with a vast amount of data to help them make their picks. Some websites will offer expert picks, analysis, and historical data. Take advantage of all this info as it will make you a better player and improve the quality of your picks.
It's time to start betting! All you have left to do is decide which bet you want to take. Regardless of where you begin, we recommend starting with small bets until you get more familiar with the process. New players should always learn the ropes before jumping into the deep end.
5. Analyze Your Betting Strategy
An excellent pro tip is to record and analyze your strategy. When you start betting, write down the bets you take, the reasoning for why you placed them, and the results. This method will give you insight into what is and isn't working. Being able to take an objective and analytical approach to developing their game is what separates the pros from the amateurs.
Is Sports Betting Legal in New Hampshire?
In 2019, sports betting became legal across New Hampshire. This change came on the heels of the US Supreme court striking down PASPA, a 1992 law effectively banning sports betting on the federal level. Five different cities voted to approve sports betting, and more may do so in the future.
In addition to approving in-person sports betting, New Hampshire reached an agreement with DraftKings to offer mobile sports betting exclusively through the DraftKings sportsbook. This agreement provided DraftKings with the exclusive right to provide mobile betting in exchange for returning up to 50% of the revenue back to the state. This model could set an interesting precedent for other states looking for ways to legalize and monetize sports betting in the future.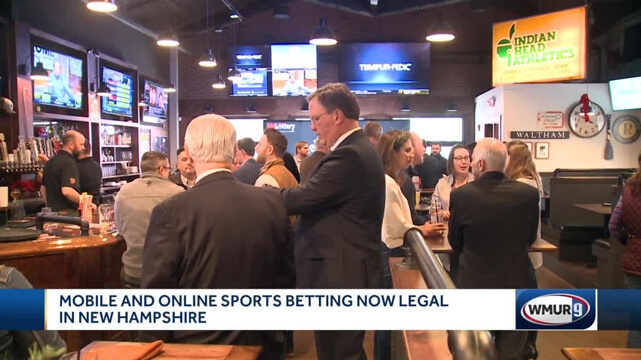 Players can place bets only through DraftKings, making the site the only technically legal form of online sports betting within the state except for DFS. While it's not entirely true sports betting, DFS is also allowed in New Hampshire.
Legal Online Gambling in New Hampshire
The only legal forms of real money online gambling in New Hampshire are sports betting through DraftKings on your phone or playing DFS. As a result, no New Hampshire-based casinos are offering casino-style games online or an online sportsbook. Things may change as states continue to look for new sources of revenue.
In the meantime, New Hampshire residents can choose to play on any of the reputable New Hampshire sports betting websites that made our list. All of these sites are based outside of the US and are therefore exempt from New Hampshire state laws.
Despite being based overseas, each of these sites will offer an excellent online gambling experience, a safe online gaming environment, and some of the best odds available.
Best Sports to Bet on in New Hampshire
Although New Hampshire is one of a handful of states with no professional sports teams calling it home, residents have lots of local options when it comes to betting. By far, the most popular teams to bet on for NH residents are the Boston Red Sox and the New England Patriots. Fans from all over the state cheer both teams on, and with Boston just over an hour away, it's not hard for New Hampshire residents to catch a game.
If you don't have a favorite team or don't know where to start, here are some pointers for how to bet on sports online in New Hampshire.
All sports are different when it comes to sports betting. Some are played daily while others are much less frequently. Some sports offer a wide range of bets, while others are more limited. Pick a sport that matches your goals as a bettor. If you're interested in trying new, exotic bets, you might choose a different sport than someone looking to bet on names they recognize.
The key to successful sports betting in balancing risk and reward. It may be easy to get swept up in taking bets with huge payouts, but remember that high payouts come with high risk. Bookmakers only offer large payouts on bets they are pretty sure they will win.
You should always bet on what you know. If you're a huge football fan, you will likely do better at betting on the NFL than other sports you never watch. It may seem like common sense, but lots of players think one strategy applies across all sports, and that's rarely the case. If you want to expand into new sports, get educated on them before placing real money bets.
Wrap Up on New Hampshire Betting Sites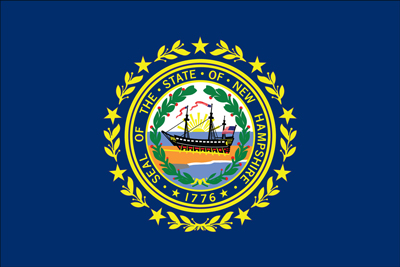 New Hampshire has entered an exciting time in its gambling history with the recent legalization of sports betting both in person and on mobile. Using agreements with operators, New Hampshire could be demonstrating a new model of legalized gambling that could be replicated by other states.
As regulations continue to change, be sure to stay tuned into our news section for the latest updates. Hopefully, you learned a bit about the legal environment of New Hampshire, feel confident picking out New Hampshire betting sites, and you will know how to place bets on sports online in New Hampshire.
Always gamble responsibly and never bet more than you can afford to lose. Have fun and good luck!
FAQ About New Hampshire Online Sportsbooks
Yes. In 2019, five New Hampshire cities voted to legalize sports betting. Also, New Hampshire has an exclusive deal with DraftKings to offer residents mobile sports betting within state borders on in the DraftKings sportsbook.
You are allowed to bet on sports via DraftKings, and you are allowed to play DFS, but casino-style games cannot be played for real money on New Hampshire-based sites. Residents can utilize any of the high-quality offshore options if they still wish to play.
The most popular teams to bet on in New Hampshire are the Boston Red Sox and the New England Patriots due to their proximity.
Yes. Residents can play on all major DFS platforms.
[ Back to Top ↑ ]