There's one thing you'll know for sure the second you step foot down South in the state of Alabama—sports matter. While the state has no major professional sports teams, the resounding chorus of "Roll Tide" lets you know that it doesn't stop the residents of the Yellowhammer State from being huge sports fans and even bigger sports bettors. If you live in AL and you're looking to bet your favorite sports, the best Alabama sports betting sites are ready and raring to take your real money betting action right now!
Why These Are the Best Alabama Sports Betting Sites
Let's get something straight. We take our recommendations and reviews seriously. More specifically, we take the accuracy and integrity of the Alabama betting sites we recommend seriously.
What does this mean? It means that absolutely zero of the sites where you can bet sports online in Alabama we recommended have bought their way onto our list, bribed their way into our good graces, or somehow convinced us to give them a recommendation they don't deserve. You can trust with 100% certainty that these are, in fact, the top online sportsbooks offering real money betting in Alabama.
Payouts Faster Than Derrick Henry

It takes famed Alabama Crimson Tide running back Derrick Henry 4.54 seconds to run the 40-yard dash. While it's going to take a little longer than four and a half seconds to get your sports betting cashout, the best real money Alabama sports betting sites aren't far behind.
One of the biggest discrepancies between the good, the bad, and the ugly when it comes to online Alabama sportsbooks is the speed in which bettors get paid. The top Alabama betting sites pay bettors an average of between one day and seven days. Anything much longer than this starts to move Alabama online sportsbooks out of the top tier and off of our recommended list.
Extensive Betting Flexibility
Most recreational and professional sports bettors like to bet on more than one sport. Whether you want to bet on a major sport like the NBA or something more obscure like arena football, you should have that ability. The top Alabama betting sites give you the flexibility to wager on whatever you want, whenever you want. To earn top-tier status, this needs to include local sports, national sports, international events, and even specialty wagers like esports and political betting.
Quality Customer Service
The deeper you travel into the South, the more you're going to experience something great—Southern hospitality. Alabama is no stranger to this policy. Because of this, we feel it's extremely important that real money Alabama online sportsbooks earning the accolade as one of the top sports betting sites in Alabama should have customer service that falls in line.
Each of the top Alabama betting sites recommended has extensive customer service options staffed by agents that would put a smile on your grandma's face. Agents are available 24/7/365 and can be contacted through several options, including phone, email, live chat, and even on social media in some cases. While they won't bring you a glass of sweet tea (due to logistical limitations), these customer service agents will deliver you a top-notch experience with anything you need help with.
Alabama Online Sportsbooks Trust
Something that goes hand-in-hand with Southern hospitality is trust. In the land where everyone knows their neighbors, it's important that you feel that same level of comfort with the online Alabama sportsbooks you choose to bet with. Our teams spend the majority of the review process vetting these online sportsbooks to see if they are trustworthy.
This entails a detailed look at past operations, current operations, the management team, encryptions levels, and more. The top real money Alabama betting sites are the ones that pass this test with flying colors. Any inkling of a red flag, and it's a no-go from our team, absolutely no exceptions.
Gambling in Alabama for Real Money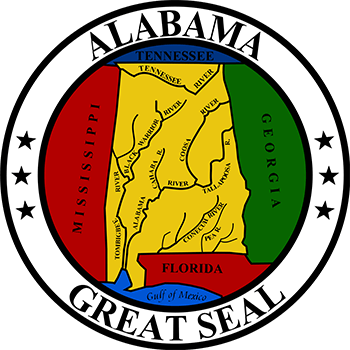 When it comes to betting options in the state of Alabama, the best phrase to describe the situation is "a little light." The state has no lottery and some stricter rules against in-person gambling. Technically, the state has nine licensed gambling properties that include a few dog tracks, bingo parlors, and a couple of casinos on tribal lands with limited action.
When it comes to sports betting in the state, your only real option is Alabama online betting sites. Thankfully, though, there are plenty of great options available with real money action. Instead of having to drive across state lines to a neighboring state with more relaxed guidelines, residents and guests can take advantage of the conveniences of online betting in Alabama.
Should residents of AL expect any changes to the gambling scene anytime soon? Possibly. In January of 2020, the Chairman of the House Ways and Means General Fund Committee Steve Clouse introduced a bill that gives residents the chance to vote on a state lottery system. This isn't the first time the state has tried to pass a similar bill with no such luck. But the recent introduction of a lottery system in the neighboring state of Mississippi may help to push Alabama over the edge.
Our prediction on this attempt? Start getting those Power Ball numbers ready!
How to Place Your First Bet at Alabama Betting Sites!
If you're ready to get into the action, say no more. Scroll back to the top of the page and select one of the top Alabama sports betting sites we've recommended. Feel free to join just one betting site or join multiple Alabama betting sites if you want to shop your lines. There's zero cost to join any of these Alabama sports betting sites.
Once you've selected an online gambling home, create your free account. This should take no more than two minutes, and you'll only need your basic personal information and an email address.
From there, choose the banking option that works best for you, and make your first real money deposit. The top Alabama betting sites have several deposit options for you to choose from. Once you've done that, you're completely set up and ready to make your first bet!
[ Back to Top ↑ ]