Professional and collegiate sports are wildly popular in the United States. And Americans love placing wagers at online sports betting sites, especially in California. It adds another layer of fun to the whole thing!
But depending on where you live, there might be different rules for sports betting, both online and in person. California hosts many of America's favorite sports teams, from the LA Chargers to the Dodgers; the Golden State is certainly a hub for professional sports.
How do sports betting work in California? In this article, we'll discuss the legal issues surrounding sportsbooks in California, as well as our recommendations for the best sites for online sports betting in California.
Is Sports Betting Legal in California?
The legal status of sports betting in California is somewhat unclear.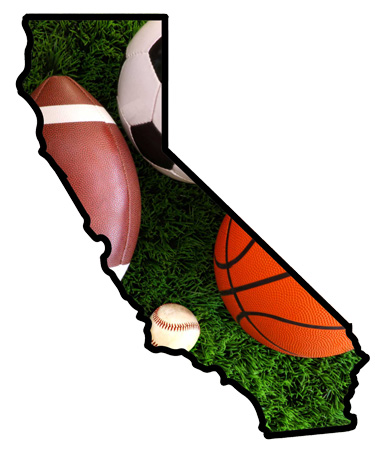 In 2018, the Supreme Court amended the Professional and Amateur Sports Protection Act which opened the way for many states to regulate sports betting, both in-person and online.
California has had a strenuous past when it comes to gambling of any variety, online and sports betting included. Currently, there are no in-state sportsbooks, but residents are still able to place wagers at a variety of offshore online betting sites.
However, there are efforts to change California betting laws, spearheaded by the Tribal Coalition to Authorize Regulated Sports Wagering. Tribal authorities have been lobbying Californian legislators for years to legalize sports betting in the state. In 2008, they were successful in expanding the legal scope of other gambling operations, and they hope to make similar changes to the sports wagering regulations.
The Coalition has submitted over a million signatures to the Californian government in support of an constitutional amendment. The amendment would set a state minimum sports betting age of 21 as well as:
Allow sports betting in person at tribal casinos and state racetracks
Allow betting at professional, out of state collegiate, and amateur sporting events
Prohibit betting at high-school events
Allow roulette and craps to be added to Native American casinos
California locals are hopeful that the proposal will go through, as the state government has approved similar measures in the past, like with the creation of the state lottery in 1984.
How California Sports Betting Compares to Other States
In terms of legalizing and regulating in-state sports betting, California is one of the last to the party. Across the US, 26 states have legalized sports betting since restrictions were lifted in 2018. New York and New Jersey, among others, have taken great strides to optimize sports betting for their residents.
California, home to more than a dozen pro-league sports teams, is a vast market for the gambling industry. If sports betting were to be legalized, California would see millions—perhaps billions—of dollars in sports betting revenue.
Nevada, California's neighboring state and the US mecca for gambling, brought in $62 million in November of 2020 from sports betting alone. And in 2020, New Jersey brought in $132 million in taxes from online gambling.
Even Rhode Island, another bastion against online gambling, established its own sportsbook in recent years. There are some betting restrictions, but it's definitely a source of income for the state.
The numbers are there, but legislation in California is notoriously slow. And with the recall of the governor election, sports betting might not be on the docket until 2022.
As of now, California residents are allowed by federal law to place sports bets at offshore sportsbooks, so there are options available!
[ Back to Top ↑ ]
Best Sites for Online Sports Betting in California
The misconception about sports betting in California is that it's unsafe because betting venues aren't approved by the state. However, all the popular sportsbooks that attract California residents are officially licensed and vetted for best practices.
We have recommended a handful of the best sports betting sites California has to offer. So, if you're looking to start betting on the Dodgers or the Angels or anyone in between, this is the section for you. Each of these sites has been tested and meets the necessary requirements for security and fairness.
BetUS

BetUS is our top choice for California sports betting enthusiasts. Why? BetUS has been a major player in the sportsbook scene for a long time and they offer exclusive promotions and unrivaled security so you can place your bets with ease of mind.
New players will receive 100% deposit bonuses up to $2,500, plus other great promotions like bonuses for cryptocurrency deposits.
Not only do they offer betting on all major sports, but they also allow wagers on more niche sports. To name a few:
UFC and MMA
Cricket
Darts
Cycling
Motorsports
Rugby
To learn more about what makes this site a great place to start your sports betting career, check out our in-depth review.
BetOnline

BetOnline was one of the first online betting sites out there, operating since 1991. They're faithful to their player base and are always improving their offers.
New players are eligible for a 50% deposit bonus up to $1,000, and additional deposit bonuses are available for cryptocurrencies as well.
One of the great things about BetOnline is their live betting feature. If you're at a bar with your friends watching the big game, you'll be able to place wagers in real-time using BetOnline. This feature really ups the ante when it comes to sports betting.
Not only does BetOnline support all major sporting events, they also have an online casino if you're so inclined to try your hand at slots or table games.
To learn more about what BetOnline offers, you can read our complete review here.
MyBookie

MyBookie brings sports betting to life with their sleek and user-friendly website. They're a trusted name in the sports betting world and one of our favorites.
MyBookie, like BetUS, offers a 100% deposit bonus up to $1,000 for new players.
You can use that bonus to place wagers on all your favorite sporting events, from soccer to ice hockey. Plus, they have a unique range of betting options for games like chess, darts, bowling, and a variety of e-sports.
If you want to place bets on niche sports, MyBookie has the best selection by far. And their easy banking options makes it a breeze to top-off your account.
To learn more about why we like MyBookie, you can read our full review.
SportsBetting.ag

SportsBetting.ag is unique because it offers many different ways to place bets. You can stick with a straight bet, or you can mix things up with moneylines, parlays, or total bets.
While their sign-on bonuses aren't the greatest, new players still receive a 50% deposit buff up to $1,000 and plenty of games to bet on.
In addition to the popular NFL, MLB, and other pro sports, SportsBetting.ag offers wagers for lacrosse, boxing, auto racing, and rugby, to name a few.
Their banking options are top of the line, though they do charge fees on some withdrawals. But if you should ever experience a problem placing a bet or making a withdrawal, their customer support is around 24/7 with a live chat feature.
To get the complete rundown of SportsBetting.ag, be sure to read our full review.
Bovada

As a final addition to our list, Bovada is a go-to site for US sports bettors. Their simple website layout makes placing bets easy for beginners, and their wide array of games is sure to provide you with something interesting to bet on.
Bovada gives first-time players a 50% deposit bonus capped at $250 (which is kind of low considering the industry average is about $1,000) but you can really get some great promotions from their online casino.
As for the games Bovada hosts, they have every pro sport you could ever want, plus fan favorites like curling, badminton, motorsports, and even the Gaelic Games!
We mentioned the casino, which is super simple to switch lanes from sports betting to online casino games. And if you really wanted to place some bets on a big football game while playing online poker, go for it!
Find out more about everything Bovada offers in our extensive sportsbook review.
[ Back to Top ↑ ]
Why Use These California Sports Betting Sites?
Sports betting is a popular pastime for many Americans. Whether it's an office pool with friends or betting on a baseball game while kicking back after a long day of work, there are plenty of ways to place bets on your favorite teams.
But when it comes to online sports betting, California doesn't offer any state-regulated sportsbooks. So, residents have the option to place wagers using offshore sportsbooks instead. But how do you know which sportsbooks to trust?
Safety and Security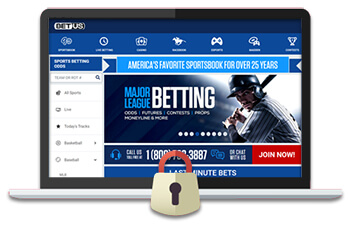 Any good sports betting sites will have a number of safety and security features that let you feel comfortable about your money.
All quality sportsbooks should be licensed to operate in the state where they're located. Since California doesn't have any sportsbooks, make sure whichever site you choose is based out of a place like New Jersey, Nevada, or Europe.
It's also important that the provider holds licenses from other jurisdictions as well, since those are more widely accepted throughout the world. You can check out which license your preferred sportsbook has from their website.
Before entering a serious amount of money into a site, it's also a good idea to do some research on whether they've been fined, shut down, or sued for any wrongdoing in the past.
This is just another way to ensure you're playing with a trusted provider that can be held accountable for their actions.
The last safety feature you'll want to check is if the site is SSL-secured. This encryption protects your personal information and your banking details. And that moves us to our next topic—fast and secure banking.
Fast Payment Options
Any site that's worth your time—and money—offers a variety of popular banking options. Some sites may only offer wired transfers as a way to move cash around, which could take several business days before it actually lands in your account. And since nobody wants to wait for their money, those sportsbooks probably aren't worth your time.
If you're looking for the fastest deposit and withdrawal method, use cryptocurrencies. Many online sports betting sites now accept Bitcoin, Ethereum, and Litecoin as payment options.
Not only are cryptocurrencies fast, but they're also secured. The nature of their blockchain foundations makes them ideal for online gambling.
PayPal and Skrill are both reputable methods of receiving funds quickly after making a deposit or cashing out.
Currently, BetOnline, Bovada, and SportsBetting.ag are all well-known sportsbooks that offer safe and secure deposit options. If none of those sound appealing to you, make sure whatever site you choose has plenty of games available, fast withdrawal times, and reliable customer service representatives who are easy to contact if any issues should arise.
Leaders in the Industry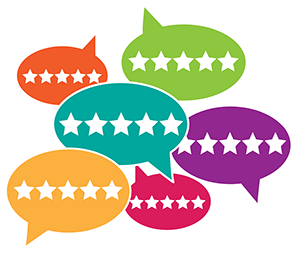 Any reputable sportsbook will have years of customer service experience and an excellent reputation among other players. Online forums like Reddit and BeGambling can be used as a way to see what others think about any given website or company. Just make sure the online sportsbooks reviews you're looking at are recent.
It's also helpful to see if any other big-name online companies trust that sportsbook with their money. Companies like 5Dimes, BetOnline, and Bovada all use industry leaders like PrimePay, EcoPayz, and Neteller–and they're just a few examples of how using trusted providers is essential when choosing where to place bets.
At the end of the day, finding a California online sports betting site requires some effort. But understanding what makes one good is easy!
Look for sites with licenses from reputable jurisdictions, fast payment methods, and safety features like SSL encryption. Make sure your preferred site has low minimum wager amounts so anyone can play without breaking the bank.
[ Back to Top ↑ ]
Betting on California Sports Teams
California is home to several popular sports teams, and their fans love putting wagers on their games. Whether it's a bet on the next game or a future bet for championships in a sport they don't play, California sports bets are a favorite pastime. Fans of soccer, MLB baseball, NFL football, NBA basketball, and NHL hockey have all been known to place bets from time to time.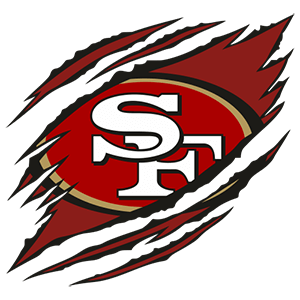 Favorites from among those who bet on the NFL include the San Francisco 49ers, as well as both Los Angeles NFL teams. The Denver Broncos were just one of many favorites for those who want to place a preseason wager before betting lines settle down during the regular season.
Those interested in trying something new might consider placing a bet on a team from the Canadian Football League. Although there are only eight teams in the league, they'll play 18 games during their regular season with plenty of wagering opportunities for fans who enjoy following them throughout the year.
NHL hockey is another favorite among California sports bettors with several CA teams leading fan bases. Those who like to place preseason bets will want to put money on either the Anaheim Ducks or San Jose Sharks while later betting lines reflect closer odds between both Los Angeles teams and the Sacramento Kings.
For soccer fans, placing a preseason wager allows fans an opportunity to choose between any of three local favorites, including Los Angeles FC which joined MLS recently in 2018.
Unusual favorites include Golden State Warriors basketball—which is one of two favorite California teams in the NBA—along with the Los Angeles Lakers. Another choice for California sports betting might be the San Diego Padres baseball team. The Miami Marlins are among several favorites to place preseason bets on in MLB baseball.
List of All California Sports Teams
Major League Baseball
Los Angeles Angels
Los Angeles Dodgers
Oakland Athletics
San Diego Padres
San Francisco Giants
National Football League
Los Angeles Chargers
Los Angeles Rams
San Francisco 49ers
National Basketball Association
Los Angeles Lakers
Los Angeles Clippers
Golden State Warriors
Sacramento Kings
National Hockey League
Anaheim Ducks
Los Angeles Kings
San Jose Sharks
Major League Soccer
LA Galaxy
Los Angeles FC
San Jose Earthquakes
In addition to these professional teams, there are many other collegiate teams that California residents love to place wagers on, including the California Golden Bears, San Jose State Spartans, and Sacramento State Hornets.
Horse Racing in California
For those who bet on horse racing, there are plenty of popular choices throughout the state. Santa Anita Park located in Arcadia, California which features live racing from October through early May every year. Other race tracks include Hollywood Park Racetrack in Inglewood and Del Mar Racetrack which has its season starting each summer and continuing through the autumn months.
Daily Fantasy Sports in California
Even with several states refusing to legalize Daily Fantasy Sports, Californians are still able to play legally online for cash prizes. Sites like FanDuel allow anyone over the age of 18 to sign up and easily place bets within minutes.
[ Back to Top ↑ ]
California Online Sports Betting FAQs
No, sports betting was made legal by the federal government. So, using offshore California sports betting sites will not land you in jail.
Use attribute "a" for answer.
The statewide gambling age is 18. However, retail casinos have the right to deny entry if you're not over 21. To gamble online in California, you have to be at least 18.
Great question. Normally, state-funded sportsbooks don't offer nearly as many betting options or as much flexibility as big names like BetUS or BetOnline. However, the development of a California sportsbook will be a great stride forward in sports betting reform. So, if a state-regulated sportsbook is created, it can lead to a lot more leniency when it comes to gambling at a brick and mortar casinos as well as online.
Horse racing is one of the oldest and most popular gambling traditions in American history, and elsewhere, for that matter. California allows online pari-mutuel horse race wagering as long as it's done through licensed venues. Chances are when sports betting becomes legal in California, horse racing will also undergo some regulatory changes for the better.
[ Back to Top ↑ ]