The great state of West Virginia is a haven for gamblers of all kinds. As one of the few states in the union to have legalized both sports betting and online gambling recently, they are leading the way in terms of progressive gambling legislation. West Virginia is setting an example for how other states can push for legalization soon.
Today, we're going to discuss the legal environment of gambling in West Virginia, show you how to choose the best real money West Virginia sports betting sites for your needs, and provide you with all the right tools to start placing your first real bets.
Best West Virginia Sports Betting Sites
Here at The Sports Geek, our expert team has spent hours going through tons of online sportsbooks in West Virginia to bring you the quintessential list of the best real money West Virginia betting sites. We've used an extensive list of criteria to look at nearly every aspect of each site. Through our rigorous assessment, we've identified the sites that will provide you with the most balanced and enjoyable online gambling experience. Below the list, you'll find a few of the criteria we used.
Criteria We Used To Evaluate West Virginia Betting Sites
Competitive Odds
One of the foundations of high-quality West Virginia betting sites is competitive odds. Betting odds are how a sportsbook communicates the payouts that correspond with a given bet. In addition to telling you the payout, odds also show you the relative risk in that bet. Long odds with high potential payouts carry more risk than those with small payouts. We focused on online sportsbooks in West Virginia offering some of the best odds on the internet.
There is a significant advantage to betting online vs. betting in person. Brick and mortar sportsbooks have no direct competition, so they have no reason to offer overly competitive odds. In contrast, each real money West Virginia online betting sites have to compete with every other online gambling site on the internet. That's a lot! This competition means you will almost always find better odds betting online than in person. Use this to your advantage by using sites like the ones that made our list.
Payout Speed at West Virginia Betting Sites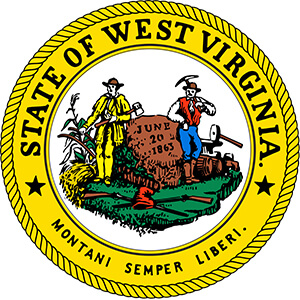 Another crucial attribute of a good West Virginia sports betting site is fast payouts. Some sites make players wait days to gets withdrawals processed. When funds take this long to hit your account, it can have a severe impact on liquidity and can make you much less flexible. We think it's essential that players have access to their funds as quickly as possible, so we looked for sites that offer quick withdrawals. All the sites on our list usually pay out the same day. Some can even get funds within a few hours if you're using the right payment method.
Payout Minimums
Closely related to the speed of payouts is the minimum payout threshold these sites require. You want to play on a site with low withdrawal minimums for the same reason you want fast payouts—flexibility. High withdrawal minimums can severely limit access to your bankroll, especially if you are a small-stakes player. The sites we choose all provide low minimums withdrawals, with most of them being under $5.
Variety of Betting Options
You will want to look for online betting sites in West Virginia that offer a wide array of games as well as sports to bet on. Having variety will make betting much more exciting and will allow you to move beyond your comfort zone. Being able to learn new games and how to bet on new sports is what will make betting enjoyable in the long run. Make sure your site allows you to expand your horizons and become a more well-rounded bettor.
Live Dealers
If you are interested in casino-style gaming, you will enjoy playing with live dealers on all our recommended real money West Virginia betting sites. This type of gaming involves players taking a seat at a virtual table to play a real-time game dealt by a live person via webcam. Players can interact with each other as well as the dealer. This new form of online gambling adds a social component to online gambling that was previously nonexistent. Live games like these are as close as you can get to being on the casino floor.
Live Betting
If you prefer sports betting, you can take advantage of live bets as well. Live betting involves being able to place bets on an event after it has already started. These bets are often on specific events within the game. For example, you may be able to bet on who will score the next goal in a hockey game or who will hit the next home run in a baseball game. These bets make sports betting much more exciting because they make every aspect of the game relevant, not just the outcome.
Cryptocurrency
In recent years, cryptocurrencies have become increasingly popular. With hundreds of variations and millions of people exchanging them, these digital coins are here to stay. They have found a natural home in the world of online gambling because they offer more anonymity than conventional payment methods, are easier to transfer, and often incur fewer fees.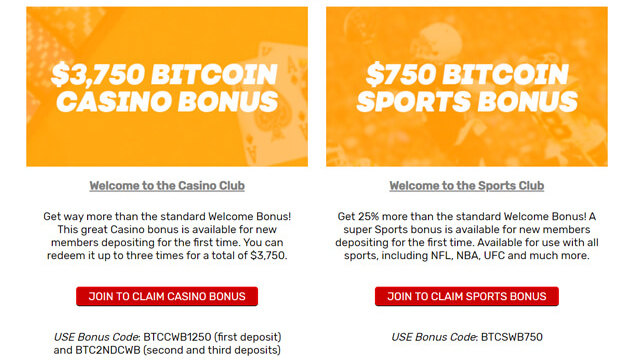 Players interested in crypto will be glad to know we selected sites that support many mainstream and altcoins such as Bitcoin, Litecoin, Ethereum, and Dogecoin. Some of these sites even provide exclusive incentives to encourage players to play with cryptocurrencies.
New Player Bonuses
One of the most common ways online betting sites in West Virginia attract new players is by offering new player signup bonuses. These perks are one-time deals that generally only apply to a new players' first deposit. In most cases, the casino will offer to match a certain percentage of that first deposit up to a specific amount. For example, if a casino is offering a 100% match on the first $500 of the first deposit, the player could double their bankroll by starting with a $500 deposit. This money is virtually free, so be sure to take advantage of these bonuses as much as possible.
Minimum and Maximum Bets
Minimum bets are lower limits casinos put on betting to ensure they make money on even the smallest bets. Maximum bets are upper limits casinos enforce to cap their risk on any given hand. You want to look for a site that offers low minimums and high maximums so you can have the flexibility to grow into your website. We looked for sites that offer a wide range of betting increments to accommodate all players.
As a beginner, low minimums mean you can learn without taking too much risk.
As a seasoned player, high maximum bets enable you to increase the size of your winnings.
Real Money Promotions
Promos are similar to new player bonuses in that they are used to entice and entertain players, but they are much broader in terms of variety and scope. These perks are available to all players and can run the gambit from giveaways to cashback. West Virginia online sportsbooks will offer different promos, so take a look at the current offerings of each site to get an idea of which appeal to you. While some of these promotions might seem small, they can add up over time to make a massive difference in your bankroll.
User Experience
When offering multiple platforms, it is crucial that the user experience doesn't suffer and remains seamless across all devices. Our recommended West Virginia online sports betting sites have all made significant investments in building quality customer experiences through straightforward, clean, and beautiful interface design. Betting on any of these sites will be smooth and enjoyable.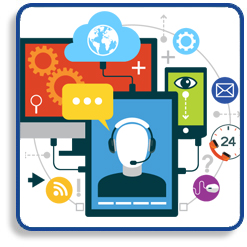 Customer Service
Top-notch customer service is a crucial part of an excellent online gambling experience. The sites that made our list all offer a breadth of contact options, including phone, email, and chat. Players can be sure that if they ever have an issue playing on any of these sites, they will get a prompt and professional resolution. Poor customer service can be a significant hidden flaw on many websites, so make it a priority when evaluating your options.
West Virginia Online Sportsbooks Platforms
These days, players want to have full control over their gaming experience. They want to be able to play when and where they want. This means that high-quality West Virginia betting sites need to offer multiple platforms. We focused on sites that have options to play on PC, tablet, and mobile. By providing players with this flexibility, each of these sites ensures that the play remains in control of their experience.
Website Security
Finally, no assessment of real money betting sites for West Virginia customers would be complete without addressing security. Our team of experts tested each of the sites on our list and have verified they are secure. Any website you decide to play on must use robust security software and state-of-the-art encryption to ensure your data remains private. You can rest assured you will have the safest possible online gambling experience when playing on any site we recommend.
How to Start Betting Online in West Virginia
1. Which West Virginia Betting Sites Best Fits Your Needs
We're going to start by getting you matched up with the West Virginia sports betting website that is the best match for your goals. Use the list of criteria we provided above and determine which items are most important to you. Some players may want to prioritize bonuses, while others may be more interested in the game variety. Regardless of what you are looking for, there will be a site on our list that will work perfectly for you. Take your time in making this decision because the site you choose to play on will have a significant impact on your overall online gambling experience.
2. Register and Add Funds
The next step is getting an account set up. This step should be quick and straightforward. Although you'll only need basic info to get started, keep in mind that some West Virginia sports betting websites will require additional identity verification to make withdrawals, so be sure to comply with any regulations.
After you've created your account, get some funds into your account. If you plan to use a bank account, have your banking info ready. If you want to use a third-party payment system, make sure you already have an account and have the necessary credentials ready. Also, be sure to check the signup bonuses to make sure you are maximizing their value.
3. Get to Know the West Virginia Betting Sites
This step is crucial for beginners who are new to sports betting. Take some time to run through all the tabs and pages of your new West Virginia sports betting website to see what tools are available. Lots of online sportsbooks in West Virginia will provide players with expert picks, analysis, and historical data to help them make the best possible picks. You'll want to be sure to leverage as much of this data as possible. Getting comfortable with using data to make your picks will help you to progress much faster.
4. Start Betting
Now, it's time to start placing some real bets. Check out all the live events to see what options are currently available. Remember that not all sports are played year-round, so depending on when you are starting, your choices may be limited. For example, if you are starting in May, betting on the NFL isn't in the cards. Have the patience to wait until there are available sports you know. Don't just jump in with sports that make no sense for you.
5. Record Your Strategy
The real differentiator between newbies and pros is the ability to build a continually evolving strategy. From the start, record all the bets you place, the logic behind them, and the result of those bets. This record-keeping will give you invaluable insight into what parts of your strategy are successful and which parts need some work. This kind of objective assessment of your strategy is what will help you to improve rapidly. Meticulous analysis is what leads to building a successful sports betting strategy.
6. Try a New Sport
Finally, once you feel like you've maxed out your first sport, look for a new challenge. Find another sport that interests you, but you know little about. Do some research to understand the basics of betting strategy for that sport, then formulate some theories. Test these out to see how they would have performed. Once you feel good about your strategy, start placing some real money bets. Just like before, start small and slowly increase as you go.
Is Sports Betting Legal in West Virginia?
West Virginia is leading the way when it comes to the legalization of progressive forms of gambling. In early 2019, with the West Virginia Lottery Interactive Wagering Act, the state officially legalized online gambling. This move made it one of only a handful of states that allowed in-state casinos to offer online gambling.
Also, West Virginia moved forward with the legalization of sports betting in August of 2019, joining a host of other states. After the reversal of PASPA by the US Supreme court in 2018, legalized sports betting has been seen as an innovative new source of tax revenue for many states. DFS providers like DraftKings and FanDuel have even gotten into the action by opening their online sportsbooks for West Virginia residents.
On top of these two new options, residents can also play in a variety of other ways too. West Virginia offers land-based casinos, a lottery, and a full range of DFS providers. West Virginia sports betting sites like the ones that made our list offer residents additional online options and often better amenities than some of the in-state options. Regardless of what kind of gaming you are looking for, West Virginia has you covered.
Best Sports to Bet on in West Virginia
While there will always be debates over which team and which sports are best when it comes to sports betting, there is a clear winner in West Virginia. The best team to bet on in West Virginia is the West Virginia University Mountaineers football team, closely followed by the Pittsburgh Steelers. Football reigns supreme in the mountain state, with both teams drawing fans from far and wide.
If you aren't a fan or are still unsure of where to start, here are some tips.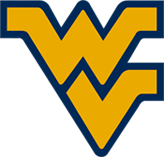 First, not all sports are created equal in terms of sports betting. Some are played daily, while others are less frequent. Some offer better payouts than others. If you are looking to play regularly or looking to bet on events with big payouts, you'll likely pick a different sport than someone who wants to bet mainstream sports like soccer or football.
Second, always remember that will a big potential payout comes a big potential risk. Bets that have massive payouts look so attractive because the probability of them coming to fruition is extremely low. Take this into account when choosing what to bet on. Match the bets you place to your goals and your risk tolerance.
Finally, the best rule of thumb is to bet on what you know. Your chances of success are much higher if you are betting on a sport with which you have some experience. If you do decide you want to bet some a new sport, do it the right way and start small. Do your homework first to make sure you understand the basics before putting down real money.
Conclusion on West Virginia Betting Sites
West Virginia is a great place to be for gamblers of all kinds. Thanks to forward-thinking lawmakers, the state is home to a wide variety of gambling options that now include both sports betting and online gambling. As states venture into this new world of gaming, West Virginia will be leading the way in terms of setting an example by illustrating the benefits of legalizing more types of betting.
Hopefully, you've learned a bit more about the legal environment of online gambling in West Virginia, feel confident picking out online sportsbooks in West Virginia for yourself, and feel ready to make your first bets. Check back on The Sports Geek for news updates as legislation changes. Always gamble responsibly, and never bet more than you can afford to lose. Have fun and good luck!
Real Money West Virginia Online Sportsbooks FAQ
Yes. You can gamble on reputable real money betting sites for West Virginia customers like the ones on our list, as well as a variety of other in-state options.
Yes. Sports betting has been made legal, and residents can place bets both online and in-person.
Use attribute "a" for answer.
In the state of WV, the most popular team to bet on is the West Virginia University Mountaineers football team, closely followed by the Pittsburgh Steelers.