A couple of decades ago, reality TV exploded in the United States. Scripted shows dominated television airwaves in the 1980s and 1990s, but things changed forever in May of 2000. That's when the first episode of Survivor aired on CBS. While it wasn't the first reality show of its time, it has become synonymous with the industry over the course of its 20-year run.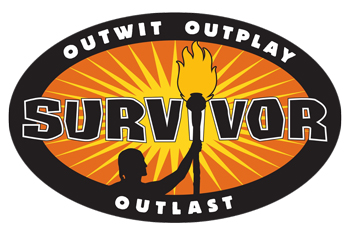 The concept is simple. A group of strangers is isolated in a random tropical location, and they are tasked with doing what it takes to survive in the wild. Contestants build alliances with one another over the course of the season, which creates natural drama and makes the show inherently political.
The castoffs vote each other off the island one by one until a "Sole Survivor" remains at the end.
Because it's a competition, Survivor lends itself pretty easily to sports betting. Entertainment betting has exploded in popularity in recent years, and the top betting sites on the web now offer a wide array of options for you to bet real money on Survivor. You can find the best Survivor odds at the following sites.
Read on to find out all you need to know about how to bet on Survivor online.
What to Look For in Survivor Betting Sites
Survivor Betting Coverage
You can't bet on Survivor online if you can't find the odds. So, the obvious first step is to find sites with online Survivor betting coverage. While plenty of sites offer straight futures bets on the eventual Sole Survivor, others may offer a wider variety of props and other head-to-head bets for your enjoyment. Take the time to find the site that gives you what you're looking for when it comes to real money Survivor betting coverage!
Safety and Security
Another key aspect of the Survivor betting online experience is safety. Because you're putting personal information online and placing real money bets, you have to be absolutely certain that you're doing so at a site that takes security seriously.
Not all online betting sites with Survivor odds operate on the up-and-up.
That's why it will be worth your while to read reviews and try to learn as much background information as you can about where to bet on Survivor online before signing up. The last thing you want is for your personal information to get into the wrong hands.
Good Reputation and Long Track Record
Most of the biggest names in the online betting industry have been around for quite some time. While it isn't required that you bet at a site with a long track record, it certainly doesn't hurt if the site can check that box. Sites that stick around for a long period of time generally do so because they're reputable.
This is another instance in which reading user reviews can help you get a better idea of what to expect from a given site. The online sportsbooks with odds on Survivor happen to be the ones that have gotten favorable marks over the years. It's no coincidence.
Favorable Bonuses
Bonuses have become incredibly popular. Because more and more people are choosing Survivor betting online these days, the sites are having to make even more of an effort to try and sell themselves and separate themselves from the competition. The best online gambling sites for placing bets on Survivor online offer an array of bonuses in order to attract your business, while also keeping you coming back for more once they have you hooked.
With a deposit bonus, they will offer to match your initial deposit up to a certain percentage up to a certain amount.
BetOnline
is offering a first-time deposit bonus of 50% on deposits up to $1,000. That means if you deposit $1,000 while entering the necessary promo code, the site will automatically credit you with an extra $500 that you can then use to place bets on Survivor or other entertainment options.
They also offer reload bonuses for any subsequent deposits you make, and some will give you cashback on your losses if your bankroll dips to a certain level. There are all sorts of perks that come with betting online these days!
Banking Options
While many that bet on Survivor online will deposit with a debit or credit card, not everyone is afforded that luxury. Some credit card companies or banks won't allow transactions with known betting entities.
Fortunately, you're not out of luck if that applies to you. Today's best betting websites for placing Survivor bets online pride themselves on accepting a number of different banking methods. This way, they can open themselves up to as many potential customers as possible.
In addition to credit or debit cards, users may also use cryptocurrencies like Bitcoin or e-wallets like PayPal in order to process payments with online betting sites. It's good to have options, isn't it?
Fast Payouts and Withdrawal Speeds
If you place a winning bet on Survivor, the last thing you want to do is to have to wait around for your winnings to show up. That's why one of the hallmarks of a quality entertainment betting site is payout speed. Unlike in-person betting, you can't just take your winning ticket to the window to collect your cash if you're betting online. You have to wait for the site to actually credit your account. Back in the day, that could take over a week.

Nowadays, that isn't the case. The entertainment betting sites with the best Survivor odds in the industry will pay you your real money winnings sometimes within minutes of your withdrawal.
You shouldn't have to wait long just to withdraw winnings from your betting account to your bank account. Sites for Survivor betting online that offer fast withdrawal speeds tend to fare well in our rankings of the best Survivor betting sites on the web. You can choose a wire transfer directly to your bank, or you can have them send you a check via mail. Obviously, the wire transfer is the quicker option, but again, it's nice to have options.
Mobile Compatibility and Ease of Use
Betting online should be all about convenience. We use our smartphones for just about everything these days, and the majority of online bets are now placed with those very mobile devices. That's why your real money Survivor betting site of choice should offer mobile compatibility in order to make the mobile betting experience as painless as possible.
Ease of use goes hand-in-hand with mobile compatibility. Your site where you can bet on Survivor online should offer a clean, easy-to-navigate layout, especially if you're operating with a smaller phone or tablet screen. If you're having trouble finding your way around a site, it's probably not worth your time.
How to Bet on Survivor Online
Join a Reputable Entertainment Betting Site
Based on the steps listed above, you should have little issue finding a quality site for online Survivor betting. Once you have settled on your site, the sign-up process is simple. Find the site's "Join" or "Sign Up" tab, which is usually located near the top of the homepage. Enter a username, password, and other requisite personal information, and you're all set!
Deposit Funds and Collect Your Bonus
You can't bet on Survivor online without funding your account first. Once you're on the deposit screen, choose your preferred banking method, be it cryptocurrency, an e-wallet, or a card. Enter the amount of money you want to deposit. Then, enter the promo code attached to your deposit bonus. That's a key step, so don't forget. Double check to make sure all of the info is accurate before submitting.
Bet on Survivor
Now, it's time to put your money where your mouth is. Once your account is funded, navigate to your site's entertainment betting section, which is where you'll find Survivor odds. Take the time to read through your options. Once you've settled on a bet, enter the amount of money you want to risk. A good rule of thumb is to never bet more than you're okay with potentially losing. Once you've submitted your bet, all you have to do next is wait for the cash to (hopefully) come rolling in!
When Can I Bet on Survivor?
If you feel like there's always a season of Survivor going on, you're not necessarily wrong. CBS typically airs two seasons of Survivor in a calendar year, which is how they've already racked up 40 seasons in 20 years.
The 20th season of the show, entitled
Survivor: Winners at War
, premiered in February of 2020. The fall season usually gets underway in September.
The number of episodes in a given season has varied over the years, but every season since September of 2017 has consisted of 14 episodes.
You can bet real money on Survivor at any point leading up to the season premiere, and you can placing Survivor bets online over the course of a season. The odds will fluctuate as situations change and more contestants are voted off the island. Survivor betting odds are typically released shortly after the casts are announced, which is usually about a month before the premiere airs.
Survivor Betting Tips
Shop for Survivor Betting Lines
Shopping for lines is one of the first things you should do when you're looking for betting sites with Survivor odds online. Betting on entertainment events is a lot different than betting on the NFL, for example. While most sites may have similar odds when it comes to pro football, trying to handicap a reality show is far less scientific.
As a result, you can definitely find discrepancies from site to site. One site may see things a certain way, while another may see things differently. You can use those discrepancies to your advantage, especially if you get your bets in earlier in the season. The later in the season you wait, the more time they have to adjust their odds accordingly.
Look out for Loudmouths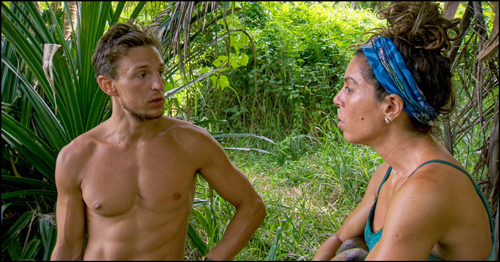 Part of what makes Survivor fascinating is the clash of styles. In most cases, the contestants don't know one another ahead of time. Some may try and assert themselves by acting brash, while others may take a more soft-spoken approach. Over the years, those that take things slow generally stand a better chance of making a deep run into the season.
Trash-talkers tend to make more enemies more quickly than those that abstain from confrontation. As a result, the loudmouths are the ones that typically find themselves with a target on their back. If someone is spending most of their time on the island antagonizing everyone else, that person will likely find themselves getting voted off in the early stages.
Survival Skills Matter
The show is called Survivor, after all. These contestants have to hunt, build shelters, and find their own water in order to survive. The people that prove to be useful in terms of survival skills are the ones that usually don't get voted off the island too early.
Assuming someone with good survival skills also doesn't happen to be the biggest jerk on the island, they're typically a good bet to place to online sportsbooks with odds on Survivor.
Survivor Betting Online FAQ
Betting on Survivor online is legal anywhere that online sports betting is legal. More and more states have passed laws to legalize sports betting in recent years. And if you're lucky enough to live in one of those states, you can legally bet on Survivor online, too.
However, the majority of top-quality Survivor betting sites also operate offshore. As a result, these operators aren't subjected to American gambling laws. There are also no federal laws in place that make it illegal for Americans to use these sites.
You can join more than of these entertainment betting sites with the best Survivor odds. In fact, it's recommended that you do so. You should be shopping for lines if you're betting on Survivor online, and you can't take advantage of the discrepancies in odds without being a member at a number of different sites. The sign-up process is quick and easy, so you should absolutely be joining more than one betting site.
The most popular way to bet on Survivor is to place a straight bet on which contestant will ultimately be named Sole Survivor. All 20 contestants are given odds to win before the season begins, and those odds will change with each passing week. There may not be a ton of great value by the time the end of the season nears, which is why getting your bets in early tends to be more profitable.
As mentioned, some sites for real money Survivor betting online offer prop betting options. You can bet on whether certain alliances will be formed, for example. Some will also offer bets on weekly eliminations or how long certain players will last before getting voted off the island.