Are you thinking about using the MyBookie app, but wanted to learn more about it first? If so, you've come to the right spot. On this page, we'll get you up to speed with everything you'll need to know about their online casino, sportsbook, bonuses, and much more.
Before we dive into things, we wanted to provide you with a quick look at the different topics we'll cover in our review of the real money MyBookie app. Below, you'll find an accounting of all the sections included on this page. Feel free to click on any of them if you'd like to skip ahead to that portion of the guide.
MyBookie.ag App Sportsbook
To start things off, we first wanted to provide you with insight into the online sportsbook option supplied by the real money MyBookie.ag betting app. In this section, you'll learn about the sports you can bet on, the sportsbook user interface, and more.
Sports You Can Bet on the MyBookie Sports Betting App
Up first, we wanted to provide you with a list of the sports you can bet on using the MyBookie betting app. Below, you'll find an extensive lineup of over 20 sports you can place wagers on using the online app.
Aussie Rules
Baseball
Basketball
Boxing
Cricket
Current Events
Cycling
Entertainment
Esports
Fantasy Sports
Football
Golf
Hockey
Horse Racing
MMA
Motor Sports
Pinball
Politics
Religion
Rugby
Soccer
Sport SIMS
Tennis
UFC
Wrestling
View the full list of sports
One thing worth noting is the list of sports you can bet on included above may not be all in-inclusive. As is common within the industry, MyBookie typically only lists a sport if it's offering active wagers on it. If you don't see a sport included you enjoy betting on, try checking the MyBookie.ag betting app once that sport's season has begun.
In-Play Betting
Are you a fan of live sports betting? If so, you'll be happy to learn the MyBookie app offers you the ability to do it. Instead of just betting on sports action before the game begins, you can place wagers throughout the match in a variety of different ways. Simply click on the live betting link within the app to see the current in-play betting options.
MyBookie Sportsbook App User Interface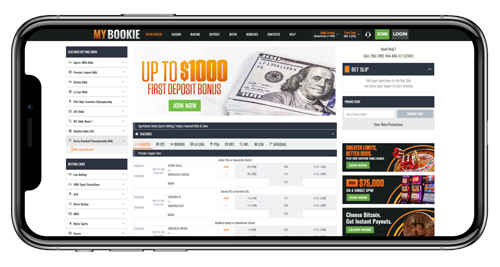 Lastly, we also wanted to touch on the user interface of the MyBookie betting app. We found the sportsbook portion of the app easy to navigate and find what we were searching for. While there are a handful of ads for the casino and other parts of the app located on the sportsbook itself, we didn't find them to be cumbersome or distracting.
Thanks to the quality online sportsbook user interface, we're sure you'll be able to quickly find and place the sports bets you desire to make.
MyBookie App Casino
Besides its high-quality sportsbook, the real money MyBookie App also provides users with access to an excellent online casino. In this section, we'll give you the scoop on all the casino action you'll be able to enjoy on the app itself.
Slots
Do you enjoy playing slot machines online? If so, you'll find a broad assortment of more than 140 of them on the MyBookie.ag casino app. We enjoyed playing all of the slots we tested out and found each of them to have high-quality graphics and sound. Do yourself a favor and check these out to experience how great they are for yourself!
Table Games
On the MyBookie app, you'll also find a stellar collection of table games you can choose from. In total, we counted more than 40 choices, with blackjack having the most extensive overall assortment of gaming options. However, there are also plentiful options for games like baccarat, roulette, poker, and others.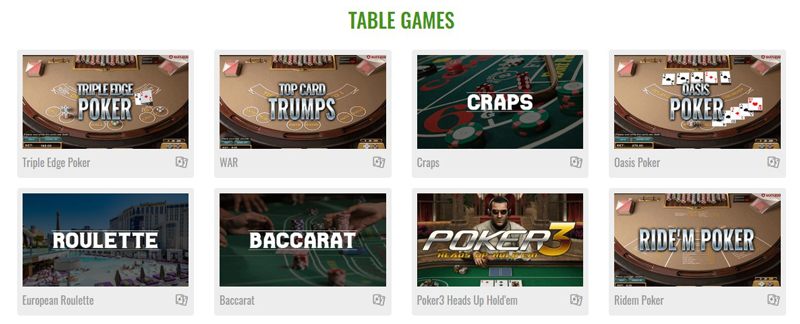 Video Poker
On top of the table games and slot machines, there's also a decent-sized collection of video poker options on the MyBookie casino app. To access these, simply click on the other games tab of the casino section. Once there, you'll discover more than 25 high-quality video poker machines, including popular options like Jokers Wild, Jacks or Better, and many more.
Specialty Games
Outside of the traditional casino games featured above, the MyBookie.ag casino app also provides clients with access to a small collection of other games. In this section, you'll discover several varieties of keno, along with a scratch-off game and a virtual racebook. Consider checking these gaming options out when you'd like a change of pace from your typical casino gaming.
Live Dealer Games
If you're a fan of live dealer casino games, then you'll be pleased with the options you'll discover on the MyBookie app. There, you'll be able to select from five different popular casino gaming options. Your choices include baccarat, blackjack, Super6, American Roulette, and European Roulette. For those of you who have never experienced this gaming format, it's worth trying out to experience playing the game online with a live video feed of a real dealer from a casino elsewhere in the world.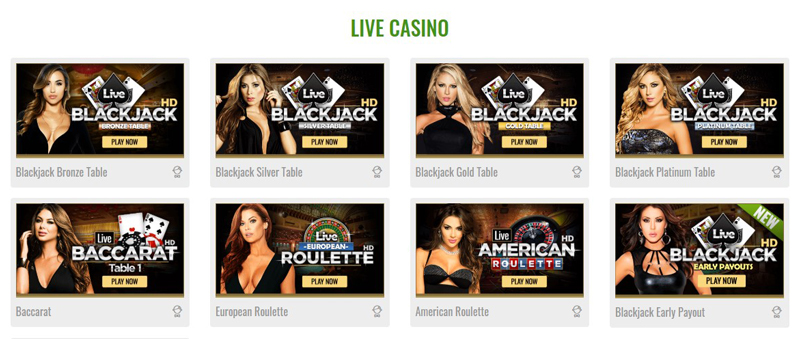 MyBookie App Software Providers
As you explore the gaming options in the MyBookie app casino, you'll come across games from two leading software providers, Concept Gaming and Betsoft. If you're not familiar with either of these names, you can rest easy knowing they make some of the best online casino games in the industry. You'll see this for yourself as you try out some of the games and compare them to other options in the market.
MyBookie Casino App User Interface
Much like the real money MyBookie sportsbook, we also found the user interface of the online casino to be excellent. We never struggled to find the games we were looking to play, thanks to the quality UI. In addition, we enjoyed the clean look and feel of the casino design.
MyBookie App Bonuses
If you're thinking about using the MyBookie online gambling app, you'll probably be interested to learn about all the different bonuses and promotions they offer. As you'll see below, there's always a ton of potential to earn bonus cash, bets, and more, no matter if you're a new client to their platform or an existing one.
Welcome Bonuses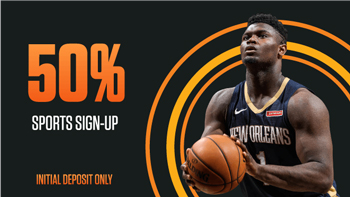 No matter if you're planning to use the online casino or sportsbook, the MyBookie app has some excellent welcome bonuses specifically for new clients. On the sportsbook side of things, new users will have the ability to receive up to $1,000 of bonus match through a 50% initial deposit match. To claim this offer, simply use MyBookie bonus code MYB50 at the time of your opening deposit.
Folks planning to use the MyBookie online gambling app for casino action can also receive a large amount of bonus cash. Thanks to their casino welcome bonus, it's possible to earn up to $750 of bonus match. To get this full amount, use the MyBookie promo code MYB150, and be sure to deposit at least $500.
Sportsbook Reload Offer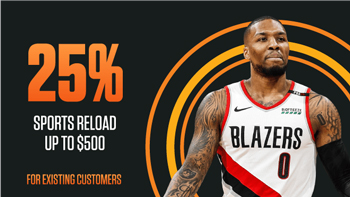 After you begin using the MyBookie gambling app, you'll still have additional ways to receive bonus cash. One of our favorite ones is the sportsbook reload promotions. With this bonus, you'll get a 25% bonus match on all of your reloads. In total, you can receive up to $500 of bonus match each time you reload your MyBookie sportsbook account.
Referral Bonus
Another great promotion from the MyBookie app is the referral bonus. With this offer, you'll have the ability to receive up to $250 each time you refer a friend to use the gambling app. To get the maximum potential from this promotion, your referred friends need to deposit $100 or more.
Casino Daily Bonuses
If you're planning to use the online casino portion of the MyBookie app, you won't want to miss out on their daily offers. With these, you'll find a different bonus for each day of the week. By using these, you'll be able to receive additional bonus cash, spins, rebates, and other perks.
Other Bonuses and Promotions
Because the real money MyBookie.ag app offers so many bonuses and promotions to their customers, we're not able to cover all of them here. However, the ones featured above are just a fraction of all the ways you can receive bonus cash and bets on the mobile app. Be sure to visit the bonus section of the app to see all of the latest offers available to MyBookie clients.
MyBookie App Banking Options
Something else many of you reading this page might be interested in are the types of banking options you'll have available for use when making deposits and withdrawals on the MyBookie app. Below, we've broken out all the details you'll need to know relating to the gambling app's banking methods for moving money onto and off of it.
MyBookie App Deposit Methods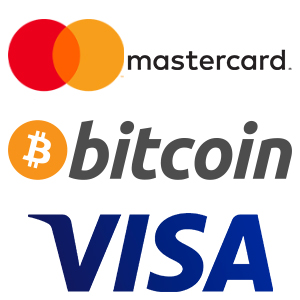 Mastercard
Bitcoin
Person to Person
Visa
Litecoin
Bitcoin Cash
MyBookie App Withdrawal Options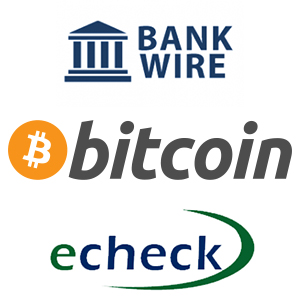 Bitcoin
Bank Wire
E-Check
As a whole, the current set of banking options found on the MyBookie app offers a good variety of choices for users. Moving forward, we'd suggest the team at MyBookie consider expanding the list of banking methods to include more options for their clients, including e-wallets like Neteller and Skrill.
How to Download the MyBookie App
Are you interested in downloading the real money MyBookie.ag app after checking out all of the details about it we've included above? If so, you've come to the right location of this guide. As you'll read below, it's fast and easy to get started using this online gambling app.
Luckily, the MyBookie app is a no download app. In turn, it means you don't have to download any software to your smartphone or tablet to begin using it. What's nice about this is it saves time and doesn't eat up precious storage space on your mobile device.
Simply head to MyBookie's main website. Once there, open an account and make your initial deposit. Once that's complete, you'll be ready to begin playing casino games and betting on sports online. In total, this whole process can take less than five minutes.
Thanks to their quality mobile-responsive website, the MyBookie app will function perfectly on any modern device. You can test it out now by simply pointing your device's browser to their site to experience it for yourself.
MyBookie Online Gambling App FAQ
Do you still have some unanswered questions about the MyBookie.ag betting app? If you do, be sure to check out the FAQs included below. Hopefully, these will be able to assist you in finding the answers you need.
Because the online app from MyBookie is web-based, it works well with practically all current mobile smartphones and tablets in the market. Since it's browser-based, you don't have to worry about compatibility with your type of device. Instead, simply head to the MyBookie mobile-compatible website, and you'll have the ability to bet on casino or sports action in practically no time at all.
Absolutely! If we had any concerns about you using the app, we would have mentioned that in our in-depth review above. However, after digging into the app and its security measures, we're certain you'll be safe to bet on casino games and sports using their platform.
No, currently, the MyBookie app only functions via a web browser. If they release an actual download version later for a MyBookie iPhone app or MyBookie Android app, we'll be sure to update this page with the latest information about it.
Yes! If you'd like to try some of the games out in a practice mode before deciding if the MyBookie gambling app is right for you or not, that's possible. Simply click on a game and select the 'play for fun' option. Using this tool is also an excellent way to learn a new casino game before you risk real money on it.
Final Words on the Real Money MyBookie App
Thanks for stopping in to check out our detailed review of the MyBookie app. Hopefully, the information contained in this guide was able to help you decide if MyBookie is the right online gambling app for your needs.
If you're new to our website, we have tons of other gambling-related content to offer you. Check out some of our popular pages about industry news, betting strategy, and free sports betting picks to see some of the ways we can help you increase your knowledge and skills. You can also use the main website menu to explore other resources that might be a good fit for your preferred kinds of gambling.