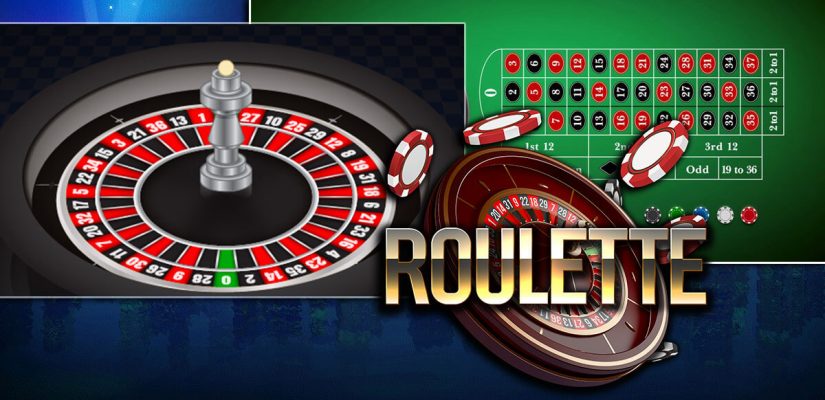 If you have ever played roulette, you know that it can be one of the most exciting games on the casino floor.
The action is fast-paced, and the payouts can be huge.
Gamblers have been testing their fate on the roulette wheel for hundreds of years, and while the game can certainly be a lot of fun, at the end of the day, we are gambling to win money, and if you don't know what you are doing, that can be tough to do when playing roulette.
We have seen an explosion in online gambling, and everyone's favorite wheel has gone digital! If you haven't had a chance to check out an online version of roulette, you need to give it a shot. As the online version of roulette offers all of the same fun and excitement as the brick-and-mortar version of the game!
What really separates the online version of the game for me, is that brick-and-mortar casinos have a lot of overhead, which requires them to make adjustments to the game to raise the house advantage. The most common adjustment that we have seen is the addition of a 2nd zero on the wheel.
Casual roulette players simply don't understand how big of a difference that adding another zero to the wheel makes in terms of expected value and long-term probability. And if adding a 2nd zero wasn't enough, most brick-and-mortar casinos have now started to add a 3rd zero!
With brick-and-mortar casinos constantly looking for ways to stay one step ahead of players, there has never been a better time to give online roulette a try.
At most online casinos, you are going to find single zero roulette wheels, as well as lots of other perks including cash back, comps, and huge progressive jackpots.
If you are looking to play online roulette, make sure that you swing by TheSportsGeek's
play roulette online
page, where we bring our readers exclusive offers at the
best online casinos
in the world!
But before you get logged in and start spinning, you'll want to finish this article, as we are going to give you the best roulette strategy to use, to make sure that your first experience playing online roulette ends with a win!
Roulette Strategy
When you are looking at ways to beat the roulette wheel, there are a couple of different options that you are going to want to explore. While there isn't any single tactic that you can use to flip the odds in your favor, there are ways to manipulate your bet sizing and betting strategies, that can greatly increase your chances of winning money.
Bet Sizing Roulette Strategies
We are going to get into this in much more detail below, with 2 different bet sizing strategies that can help increase your odds of making money when playing online roulette.
A bet sizing based roulette strategy is one where you are going to change your bets on each spin.
With some strategies, this is accomplished by increasing your bets, whereas when using other strategies, you are decreasing your bet size, or even alternating back and forth between both options.
Bet Placement Roulette Strategies
The other type of roulette betting strategy that we are going to look at is a bet placement strategy. Should you bet inside? Outside? Number? Colors? Columns? Dozens? A lot of people get so wrapped up in bet sizing roulette strategies, that they forget where you make your bets is just as important as how much you are betting!
Martingale Roulette Strategy
There isn't a more well-known roulette betting strategy than the Martingale strategy. Players have been using the Martingale for nearly a century to beat the casinos, and the reason that it has been around for so long, is because it works!
Martingale has its origins rooted in science, as it uses probability theory to get you paid. A dumbed-down version of this theory says that if the odds of the outcome remain the same on each wager, that eventually, all outcomes will happen at a similar rate. If the ball has landed on black 10 times in a row, eventually it is going to land on red, as the odds of those outcomes are identical.
The way to play the Martingale is to make a bet, and if you lose that bet, double your wager on the next hand. If you lose again, you continue to double your bet until you win. Eventually, you are going to win a spin as long as you are making the same bet, and when you do, you will win back all of the money you had lost on the previous spins.
Let's say that you bet $5 on red and lose. The next spin, you would bet $10, again on red. If you lose, then you would bet $20 and so on, until you win your bet. As you can see, even if you lose the first couple of bets, when you do finally win, your bet will be large enough to cover all of your losses, with some additional profit for your time as well!
This seems like a can't lose strategy, right? And most of the time it is! But the biggest concern with playing the Martingale, is that every once in a while, you are going to lose a bunch of bets in a row, and you have to be willing to continue to double your wager every single time, or the math doesn't add up.
As long as you have the courage to keep doubling your bets, the bankroll to fade the potentially huge swings, and the table that you are playing at has high enough limits to allow some big bets if you go on a losing streak, the Martingale is an extremely effective roulette betting strategy.
Contra D'Alembert Roulette Strategy
This next roulette strategy is what is known as the Contra D'Alembert. Contra D'Alembert is a fancy term for this betting strategy that combines both negative and positive bet progression. For those of you that aren't aware of what bet progression is, let me fill you in.
Bet Progression
Negative bet progression is where you add to your bet every time that you lose. The Martingale system that we just talked about is a negative progression bet system. A positive progression betting strategy is where you are pressing your bets higher each time that you win.
If you bet $10 on red on a spin and win, with a positive progression betting strategy, you would then bet your original $10, plus the $10 in profit, on the next spin. If you continue to win, then you continue to press your bets, making larger and larger wagers with every winning spin. In reality, you are only risking your initial $10 bet, as the rest of your bet is house money. This strategy can be great when you get hot, you just have to know when to stop, as any single loss will wipe out all of your previous wins.
Some bettors will go 3-4 wins in a row and then lock up their profit and start back over with their initial bet. If you nail the timing, you can make a ton of cash in a hurry using a positive progression betting strategy.
But therein lies the problem, how do you actually time it right? The answer is that you can't, as you are rarely ever going to time it perfectly. That is where playing the Contra D'Alembert comes in.
Contra D'Alembert
When you play Contra D'Alembert you start out by betting a single betting unit, let's use $10 for example. If you bet $10 and win, you increase your bet one unit to $20. If you win again, then you continue to increase your bet sizing by $10, or one additional unit.
When you lose a bet, you then drop your next bet down $10, or one unit. This is a very simple to follow betting strategy that helps you take advantage of your hot streaks, but also has a built-in mechanism to back off your bets when you start to cool down.
You still need to make sure that you are locking up profits on your positive bet progression, as you are going to lose eventually, but this system helps guide your bets to make sure you aren't pressing too hard when you win, and you are backing off when you lose.
Playing the Contra D'Alembert is my personal favorite betting strategy as it combines what is great about both negative and positive betting strategies.
It is easy to learn and play for all levels of players. Whether you are brand new to online roulette or a seasoned pro, the Contra D'Alembert remains one of the best roulette strategies around!
Betting The Dozens Roulette Strategy
We have talked about the different betting systems that you can use when betting roulette, but in this final section, we are going to look at where you can place your bets to give you a chance to walk away a big winner when playing online roulette.
What Are The Dozens?
A dozen bet is an industry term for betting 12 numbers at the same time. These are generally grouped by number value as you can bet 1-12, 13-24, and 25-36. A bet on a dozen will pay you out 2-1 on your bet, which would be the true odds of it hitting if there weren't a zero or double zero slot on the wheel.
Mathematically the payout on a dozen's bet that pays close to true odds is going to offer very similar long-term value as any other play on a single number, or group of numbers. But what I like about making a play on a dozen, is that you are going to win far more often!
When I am making a play on the dozens, I like to take that a step further, as I will bet on 2 out of the 3 dozens at the same time. Now I am going to win close to 65% of the time! When you are covering so many numbers, the payouts aren't going to be very big, as you are only going to win 1 betting unit per spin, but the fact that you are going to win so often makes up for the weak payouts!
We will continue to use our $10 betting units to illustrate this example of betting on the dozens. For our example, we will bet on the 13-24 and 25-36 dozens, with a $10 bet on each. When the ball lands in one of our dozens we win that bet at a 2-1 payout for $20. But remember, when it lands in one of our dozens, it can't land in the other, so we lose one of our initial $10 bets as well. The end result is a $10 profit on our winning spin, which is good for a 1 betting unit profit.
When you are winning at a 65% clip it can feel like you are never going to lose and many times you can put together epic win streaks, as you are favored to win on every single spin.
Is that when you do lose, it sets you back 2 units at a time, rather than just a single unit with a more normal betting strategy. One additional wrinkle that I like to add in here is to bet a couple of single numbers in the dozen that you are not covering. If we are taking the 12-36 dozens like in the example above, I might put a single dollar wager on the 1, 2, and 3.
This will slightly cut into your profit when you are winning your dozens bet, as you will now only profit $7 instead of $10, but it offers you some insurance when you do inevitably lose.
A hit on the 1, 2, or 3 pays out 35-1, so if the ball lands in one of those slots, you are going to make even more profit on the spin than you would have had your bet on one of the dozens came in.
Now that you are covering so many numbers, you are going to win at an absurd 73% rate, which for those of you that aren't math wizards, is nearly 3 out of every 4 spins.
Yeah, it stinks when the ball lands in one of the numbers that you aren't betting, and in the long run, those losses will mathematically wipe out the profit from your wins. But winning three-quarters of the time keeps the money flowing and it is a very exciting way to play the game.
There aren't any bets you can make on a roulette wheel that are going to be long-term profitable. But instead of betting just a single number, where you are going to lose 97% of the time, using this dozens betting strategy, you can have the same long term EV, while having a lot more short term fun.
Conclusion
Playing online roulette can be a lot of fun and very profitable if you know what you are doing. Now that you know where to place your bets and how much to bet, using one of these roulette betting strategies, you are ready to log on and start spinning and winning!