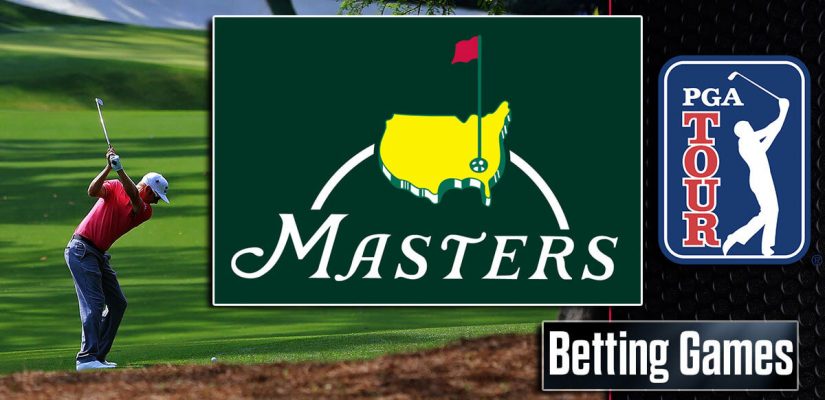 There are non-traditional ways to get involved in The Masters than betting at online sportsbooks. Think of The Masters as the Super Bowl of golf. The Super Bowl has several different betting games, while there are Masters Tournament Betting Games you can play with your friends or part of a Masters Tournament betting pool online.
Decades of dedication lead to a single week. #themasters pic.twitter.com/ensoGnyyOA

— The Masters (@TheMasters) March 28, 2022
If you thought that the Super Bowl was the only way to play Squares pools with your friends, then rejoice because you can do the same for The Masters. I know people who have won Squares pools with no knowledge about the NFL, so don't be discouraged if your golf game isn't up to par.
For the more chiseled PGA fan that knows their way around the golf course, there are also Masters Tournament betting games that require some more skill.

I know you probably play fantasy football, so holding a Masters Tournament draft shouldn't be too much of a problem. We'll get into these Masters' betting games and more to play with your friends below.
Golf isn't the first sport for many sports bettors, but with Masters Tournament betting pools, you can make it a watchable event.
Masters Tournament Betting Pool – Squares
If you're searching for Masters Tournament betting games, there's a good chance that you know how Squares pools work for the Super Bowl. You may have played it with friends, coworkers in the office, or at a local bar pool.
It's random and based entirely on luck. This is a great Masters betting game for people who know little about golf, but can also be fun for well-informed golf fans. Masters squares games are simple to play and can result in a good payday with minimal investment into the pool.
Players have the option of a tournament-long pool or round-to-round. The format is the same, though, with a 10×10 grid numbered from 0-9 on each axis. Only the leading-golfer at the end of The Masters or round is taken into consideration.
The pool administrator must take into account his final score and how many birdies or better this golfer accumulated. The numbers are compared, and this is where the ball lands on the grid. If the numbers are in the double digits, the last digit is the number of importance.
For instance, if Rory McIlroy finishes with a -11 and has 15 birdies, the winner is 1 and 5 on the axis. Further, if you are playing round-by-round, after the first round, if he's at -3 with 4 birdies and an eagle, then 3 and 5 on the axis is marked for a winner.
Masters Tournament Betting Pool – Fantasy Draft
The vast majority of people reading this has participated in a fantasy draft. The same snake-style fantasy draft can be done for a Masters betting game. It's completely up to you what format you'd like to do and how many rounds are included.
For instance, you can have a five-round draft with five players for each member of the pool.

If five golfers aren't enough and you want a deeper draft, then up the number of rounds to your liking. It's also possible to have a big board where each golfer is ranked to make it easier for people drafting in the Masters' pool. The simplest way to set up your board is by using the World Rankings or the betting odds at a sportsbook. The entry with the best odds to win The Masters will be No. 1 on your big board and so on.
Masters Tournament Betting Pool – Props
If you've played the FOX Bet Super 6 app, you probably know where I'm going with this Masters Tournament betting game.
Your pool can draw up your own prop questions for The Masters, and the member with the most correct answers wins the contest.
You can be creative when compiling your prop questions. There is no limit to the questions you can ask for your prop pool.
If you want to include some crazy props like the Super Bowl, that's entirely up to you. The last question on our list below probably belongs in that category.
Here are a handful of questions that might interest you for your Masters' props pool:
THE MASTERS PROPS POOL QUESTIONS
Will Sergio Garcia make the cut?
Will Bubba Watson make the cut?
Will Tiger Woods make the cut?*
How many birdies will Rory McIlroy have in the first round?
How many eagles will there be?
How many double bogeys or worse will there be?
What will the cut line be?
Will Bryson DeChambeau finish in the top-10?
Will there be a hole-in-one?
How many Americans will finish in the top-10?
How many players will finish under par?
Will any golfers hit a spectator with a golf ball?
Feel free to include some or all of these questions in your group. The pool member that gets the most correct answers wins the Masters' Tournament betting game. For a tiebreaker, you can ask for a winner of The Masters and what their final score will be on Sunday.
Masters Tournament Betting Pool – Random Golfer Selection
This is another random Masters Tournament betting game that takes no skill or ability. All you need is a hat and paper, or random selection software online to take part in this pool.
The first step is to compile a pool of players to include in this random selection. You can include every golfer in The Masters' field, or the top players in the world going into Augusta National.
It's completely random which golfer members of your group have in their corner. Whoever has the player that wins The Masters or finishes with the highest score is the winner of your Masters Tournament betting game.