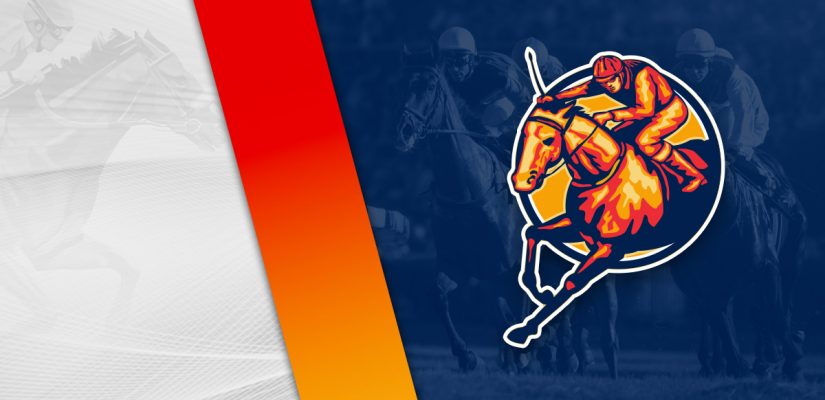 It's the eve of the Preakness Stakes at Pimlico Race Course. The Preakness is the second leg of the Kentucky Derby and always a good party in Baltimore.
If you aren't for how formal the Kentucky Derby is then you'd like to go to the Preakness Stakes. You can still dress up, but it's more of a rowdy atmosphere at Pimlico. That's the allure of the Preakness.
With no Triple Crown bid on the line, the party at Pimlico Race Course is the main attraction for most people. You will have to go to the infield festival if you're looking for a wild party.
We're stopping for the Friday card at Pimlico and Santa Anita Park. Santa Anita has eight races worth $402,000 in California on Saturday afternoon. Head below for our best Santa Anita picks on May 20, 2022.
Race 2
(1) Chrome of Our Own
+500 (5/1)
(3) Starship Defiant
+250 (5/2)
(4) Stoic Luna
+250 (5/2)
(5) Back On the Street
+800 (8/1)
Race 2 is a 6-furlong event for a $26,000 prize. Look at Starship Defiant and Lunatic to have a good chance at the wire.
Starship Defiant is a two-time winner in 11 attempts. The filly won four races back in a $26,000 assignment. Since then, Starship Defiant finished 2nd, 2nd, 4th.
In her last race, Starship Defiant placed 2nd behind Flat Out Joy by 2 ½ lengths in a $26,000 race. She's competitive in this class and rates a threat to win.
Lunatic is 2 for 10 in her career, finishing 2nd, 2nd, 1st in her last three events. Going back further, she's finished in the top-2 in six straight assignments.
She was a winner on February 13 in a $26,000 event by 7 lengths for a $26,000 purse. This was an impressive performance.
Most recently, Lunatic placed 2nd behind Suite Madam Blue by 1 ¼ lengths in a $40,000 assignment. Not bad at all up in class. Back down to $26,000, this looks like a good spot for a win.
Race 3
(1) Carmen Miranda
+400 (4/1)
(2) Queen of Pompeii
+350 (7/2)
(4) Barrister's Ride
+400 (4/1)
(6) Hot On the Trail
+2000 (20/1)
Race 3 is a mile of racing for a $69,000 purse at Santa Anita. Madiha and Big Clare should be top contenders to win.
Big Clare is 1 for 13 in her career, with finishes of 3rd, 2nd, 2nd in her latest three assignments. She most recently showed 3rd in a $69,000 race.
That was a decent attempt after placing 2nd behind Feeling Grazeful by 1 length in the same class. What's she going to do in another $69,000 event? She is likely going to threaten and be close again.
Madiha has a win in 12 assignments, so her success rate is just about the same as her rival. The filly has finished 2nd, 2nd, 3rd, 1st in her previous four outings.
Four races back on February 4, Madiha beat Abhita by 3 ¼ lengths in a $67,000 event. That was a nice trip. In her last start, she was in good form, placing 2nd behind Rose Maddox by a neck for $69,000.
The same form should give Madiha a solid enough trip for a win. Madiha edges out Big Clare in a good one in the final furlong.
Race 8
(1) Mensa On Tap
+3000 (30/1)
(2) Ropers N Wranglers
+400 (4/1)
(3) Lady Derby
+3000 (30/1)
(4) Team Concept
+600 (6/1)
(5) Peacehaven
+800 (8/1)
(6) Tiz a Macho Girl
+3000 (30/1)
(7) Acoustic Shadow
+180 (9/5)
(8) Squillions
+600 (6/1)
Post Time: 4:35 p.m. PST
Distance:1 ⅛ Miles
Purse:$39,000
Race 8 covers 1 ⅛ miles on the turf for a $39,000 purse. Ropers N Wranglers and Acoustic Shadow should be involved in the stretch.
Ropers N Wranglers is winless in eight attempts, but should have a decent chance at this one. Her price carries some pretty good value to consider.
Ropers N Wrangers finished 2nd, 5th, 4th in her previous three outings. In her latest race, Ropers N Wranglers placed 2nd behind Unfaithful Ways by ¾ lengths in a $39,000 assignment on April 17.
That was good form after finishing 5th in a $75,000 race. Another $39,000 race should be good for Ropers N Wrangers. Acoustic Shadow is likely going to lurk around the track in this one.
Acoustic Shadow is winless in 12 races, but is knocking hard at the wire. The mare has finished 2nd, 2nd, 3rd, 2nd in her previous four attempts.
In her most recent trip, Acoustic Shadow placed 2nd behind Kitten's Kid by 1 ¾ lengths for a $30,000 purse on April 15. That was a solid attempt after placing 2nd in a $30,000 race on March 20.
Her recent workouts suggest that Acoustic Shadow is capable of better. She was clocked at 47.80 and 48.60 seconds at 4 furlongs, along with 1:00.80 at 5 furlongs most recently on May 13. The nod appears to go to Acoustic Shadow in Race 8.