Free MLB Picks
Major League Baseball season– with its lengthy schedule, huge slate of daily games, and the data-driven nature of the sport – is one of the most thrilling times of year for sports bettors. However, with so many MLB games it can be hard to stay on top of everything.
That's why The Sports Geek is committed to offering high-quality MLB betting picks for free! Our expert MLB handicappers are here to help you find the most betting value in each daily lineup. We break down the action and share our favorite plays for a range of different wager types, including money line, totals, run line, and player props.
So, whether you're new to the game or a seasoned betting pro you should make our free MLB betting picks a part of your 2022 MLB Season.
Featured MLB Pick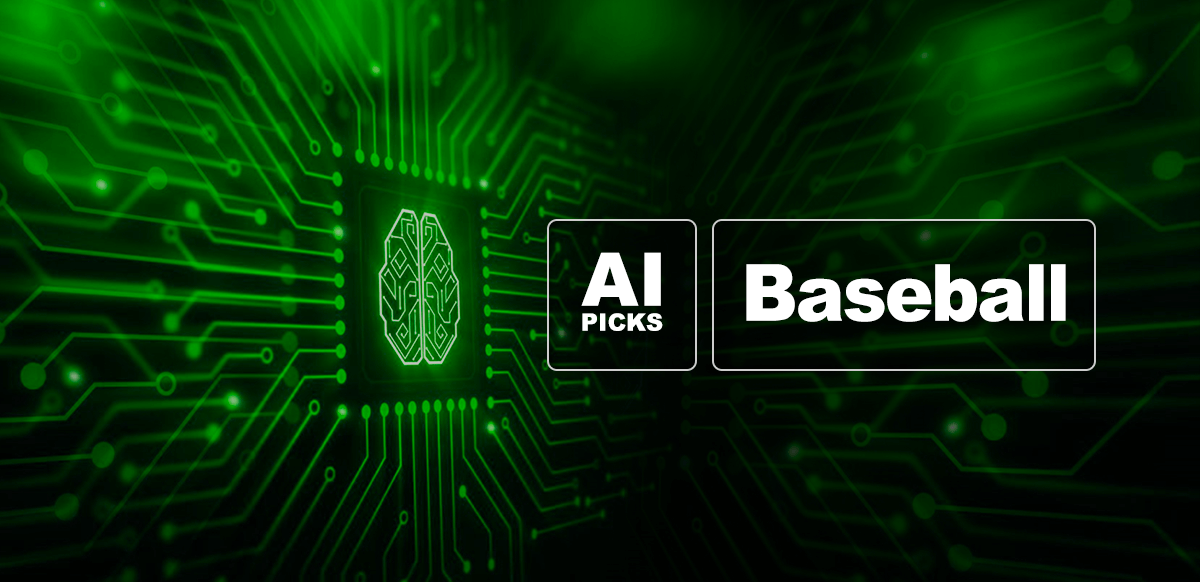 Yankees at Mariners MLB AI Prediction – August 8
MLB Teams Stats Seattle Mariners New York Yankees Runs 4.07 5.33 Hits 7.76 8.22 RBIS 3.91 5.09 Bat AVG 0.228 0.238 OPS % 0.685% 0.754% RE 0.66 1.31 Walks 3.58 3.98 Strikeouts 8.35 9.17 ERA 3.75 3.31 MLB Computer Picks AI Predictions Winner: Seattle Mariners Total Score: 7½u MLB Odds - Courtesy of BetOnline Teams SP/RL ML Total Ne...
Read More
Filter Our Latest MLB Picks
Types of MLB picks
To fully take advantage of vulnerable lines and profit from joining a baseball betting site, you'll need to utilize a variety of different types of wagers. We'll give you a brief overview of the various options here, along with a link to individual guides which explain each style of wagering in greater detail.
Money-line Picks
Betting a baseball game on the money line is the most basic form of putting action on the sport. All it entails is picking the winner straight up; the margin of victory or the total number of runs scored doesn't matter. Money line odds are expressed as three-digit numbers, led by either a + or -.
The negative number denotes the favorite and represents the amount one must stake to win $100. The Positive odds are for underdogs and represent the amount paid out for every $100 staked.
Run-line Picks
Run line bets are a kind of handicap or point spread wager that moves a team's final score by 1.5 runs in either direction.
To pick the favorite, you deduct 1.5 runs from their total runs; in other words, they must win the game by at least two runs for the wager to win.
Betting on the underdog is just the opposite. They receive an additional 1.5 runs. If the dog wins or limits its margin of defeat to one run, it's a winning bet!
Since the run line is set at 1.5 runs, the handicap doesn't even the odds like other point spreads. The extra runs close the gap between the two opponents but the lines are still uneven.
Total Picks
MLB totals lines allow you to wager on the total number of runs scored in a game (by both teams). Baseball betting sites set a total — for example, 4.5 runs — and we bet on whether the final tally will land "over" or "under" that number. The half-point "hook" prevents ties.
First Five Innings Picks
One type of bet that's unique to MLB betting allows you to wager on the first 5 innings of a contest only. Reducing the innings is appealing because of the outsized influence starting pitching has on Major League Baseball games. Starters rarely pitch all nine innings, so the last several frames can be quite unpredictable once relievers take the mound.
Partial-game wagers let you restrict your bets to the innings in which the starting pitchers are expected to be playing. Of course, it doesn't always work out that way; starters get puled early all the time.
Parlay Picks
Parlay picks allow you to combine multiple bets into one ticket. The more picks you add to your parlay card, the higher the payout. However, for the parlay to win, every line on the ticket must win. If any of your picks lose, the entire parlay is lost.
A common parlay consists of pairing a run line or money line pick with a totals bet for the same game. For example, a handicapper may take the Yankee's money line at –180 parlayed with "over – 5.5 runs" at +210. A $100 parlay card for those two picks (at the given odds) would win $382.22.
Player Props
Many of the top MLB betting sites offer a large selection of player props. Proposition bets can apply to anything from a single game performance to season-long stats and achievements. Our free MLB picks will often include player props for an upcoming game.
Here are some examples of common player props:
Total bases
Total strikeouts
Total Innings Pitched
Total Runs
Total RBI
Total Homeruns
Total Hits
Total Stolen Bases
To Hit a Homerun
To Record an RBI
To Record a Hit
Several of the above player props are available for individual games and season-long stats alike.
Futures Picks
MLB futures picks are for bettors with longer-term predictions. Most futures odds are for outcomes that won't be determined until the end of the season. You can wager on individual players or how entire teams will perform.
Players' futures lines are often based on season-long stats. such as RBI, Runs, Hits, Batting Average, Stolen Bases, Strikeouts, and Homeruns. You'll also find odds for annual awards such as MVP, All-Star honors, and the Cy Young Award.
At the team level, Major League Baseball futures include the odds each team has of winning their division, their league (American League or National League), and the World Series. You may also wager on win totals for each MLB club.
Major League Baseball Betting FAQs
Expert picks are published by the handicappers writing for The Sports Geek, who post them as part of their breakdowns of upcoming contests and include the rationale behind their predictions. Our experts also focus on a wider range of betting types.
Our computer picks are posted along with a handful of relevant stats, but no additional insight. The computer picks the winning team (money line) and whether the total runs will go over or under.
Our MLB computer picks are generated by an AI algorithm that collects and analyzes massive quantities of data from numerous sources. It then finds patterns and correlations in the numbers and uses that knowledge to make predictions.

No. As powerful as computing technology has become, it still can't predict the future every time. Our algorithms analyze a wealth of recent and historical data and consider expert consensus, but there's always uncertainty when it comes to sports.
Computer picks are based on probability, but improbable outcomes happen in sports – especially in MLB, where underdogs win a higher percentage of games than in any other league.