Maryland is home to a large, passionate gambling fan base. In recent years, lawmakers here have begun to expand the number of available gambling options. Many residents of the state are now asking how to find the best Maryland online casinos. Today, our experts will explain exactly what is available here.
Maryland has not yet taken steps to regulate its online casino industry. The legal landscape surrounding gambling online in Maryland is a little confusing. We'll go over some of the laws here that regulate this industry.
As you may have noticed, there are many online casino sites operating in this state right now. Some of these are known for being better and safer than others.
We will make the process of choosing one of these Maryland gambling sites easy by going over the important features to look for.
Every state has its own regulations towards online casino gambling. Maryland is known for having a rather strict set of laws. This page should help you understand what is going on. Let's look at what is available!
How to Find the Best Online Casinos in MD
Online casino websites are available throughout the entire country. That's true even in the parts of the US with no regulations set in place. As we just mentioned, there are a huge number of real money MD casinos online operating right now.
We're going to get more into the legal landscape of these sites later. First, we want to make sure that readers know which of these sites to join if, in fact, they plan to join any.
Here are some of the ways you can tell a good online casino from a bad one.
Read Reviews from Legitimate Sources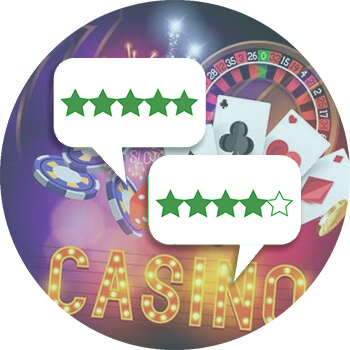 We always recommend that you do research on any MD online casino websites you are interested in. One of the best ways to research a site is by reading the online gambling site reviews!
As long as the review comes from a reputable source, it should tell you just about everything you need to know about a casino site.
Spend some time reading about the banking options available through different sites. Reviews should clearly list what is available and what is not.
We also recommend that you read about the different customer support options being offered to members of different sites.
Look for Sites Offering Games You Want to Play
This should be the next step. You'll never want to go through the hassle of joining an online casino site and depositing money, only to find the games you'd hoped to play are not being offered. This is an easy mistake to avoid.
Head over to the Maryland online casinos you are interested in and check out the games being offered. These are almost always listed on a casino website's homepage. If you love blackjack, for example, check to ensure the sites you are interested in actually offer it.
Find an Online Casino Design You Enjoy
You can read about a casino site all you want. Until you've checked them out for yourself, however, you will never actually know if it's one you enjoy.
It's highly recommended to spend time looking at casino site designs that fit your gambling needs. This often seems trivial when compared to other website features. It's not!
The way that different Maryland online casinos are designed will affect your entire gambling experience.
Never sign up for a casino site before making sure it offers a design and user interface you love.
Explore All the Promotions Being Offered
You've probably heard about online gambling promotions. If you've already checked out a few Maryland casinos online, you've probably been offered one or two as well!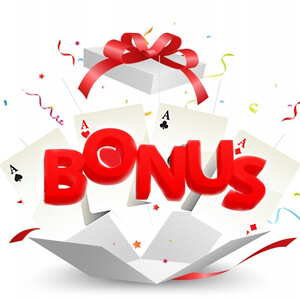 These are bonus offers that Maryland gambling sites provide to their members.
Every online casino offers its own unique promotions.
We highly recommend that you explore some of the different promotions being offered by Maryland casinos online.
Some are known to be better than others.
Our team highly believes that the best online casinos will offer great, safe promotions to both new and existing players.
By following these four steps, you're almost guaranteed to find a fantastic casino website to play through. In the end, you'll want to sign-up and play through the one that stands out the most.
Maryland Online Casino Games
Keno
Keno is one of the fastest-growing casino games out there. So, it should come as no surprise that keno is one of the most popular casino games in Maryland. Keno is one of the easiest casino games to learn, which makes it a fun choice for players of all ages.
Keno payouts can be massive, which adds to the game's popularity, and the game's unpredictability and the number of keno variants keep Maryland online casino players coming back for more!
Roulette
Roulette is another simple game that offers huge payouts! So, it's easy to learn, easy to play, and can be potentially lucrative? What's not to like?
Playing roulette online means you can easily reach all sides of the table, and you don't have to deal with annoying crowds getting in your way.
You can also play the game at your own pace and benefit from the various roulette-centric bonuses and promotions offered by your real money Maryland casino apps. Roulette is one of the oldest casino games out there, but there are plenty of reasons for its staying power.
Blackjack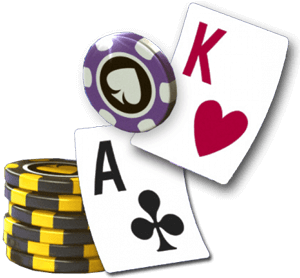 You'd be hard-pressed to find a land-based or online casino app that didn't include blackjack.
Almost everyone has played the classic game of "21" at some point, but the best online casinos for Maryland players have all sorts of different variations on the game that keep things as fun and as fresh as possible!
Blackjack is another easy game with big payout opportunities, and you have no shortage of options if you're in the market for a Maryland blackjack site these days.
Poker
Poker is probably the most popular casino game in the world, so it makes plenty of sense that poker is particularly popular among Maryland players. All of the best Maryland casino apps include a number of different poker offerings, from classic Texas Hold'Em to different three- and five-card games.
You will find more poker variants at real money Maryland casino apps or Maryland gambling sites than you will at a traditional casino, so what are you waiting for? Real money casino apps for Maryland residents go above-and-beyond when it comes to online poker.
Slots
Lots of sites and mobile casino apps advertise that you can play Vegas slots online. The best Maryland online casinos and mobile apps take the slots experience to the next level.
Our
top-ranked real money slots
for Maryland players offer hundreds to thousands of different slots games that provide varying degrees of payouts. From classic three-reel games to more intricate movie-themed games, the very best real money Maryland casino apps don't skimp when it comes to giving users a full online slots experience.
New Maryland Betting Apps
Maryland is one of the growing number of states in the US that has voted to legalize and open its own regulated sports betting market.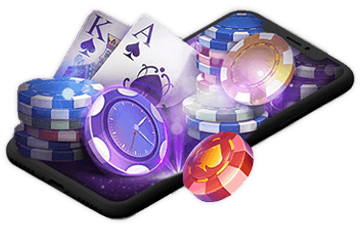 However, you have even more options than that if you happen to be located in Maryland. All of the best offshore online casinos and sports betting sites are open and available to Maryland players.
Most importantly, you also have access to the corresponding mobile casino apps those sites offer!
Quite frankly, the perks that come with playing casino games online or via mobile devices outweigh the benefits of betting at a traditional land-based casino.
The best MD casino apps offer you a comprehensive mobile betting experience that will leave you wondering why you even considered visiting a land-based casino in the first place!
What are some of the benefits of Maryland gambling apps online? We're glad you asked.
Game Variety

Obviously, the most important aspect of a real money casino app is the game variety. The last thing you want to do is to download an app that doesn't come pre-loaded with all of your favorite casino games.
Fortunately, the best mobile casino apps for Maryland residents include the most popular casino slots and table games, including poker, baccarat, blackjack, and craps!
While your nearest casino may be limited in terms of the game variety it offers, there is no limit to the number of games you will find using real money Maryland gambling apps.
Different variations of poker and blackjack as well as thousands of different kinds of slots are available for your perusal.
Bonuses
One way the online betting industry is gaining an advantage over their old-school competitors is by offering bonuses to new and returning users. This includes Maryland! There are brand new Maryland casino bonuses and promotions being offered on the daily!
All of the best mobile online casinos in Maryland are willing to offer you free money in exchange for your business!
All you have to do is create a free betting account and then make a deposit.
Once you're ready to make your deposit, enter the promo code attached to the bonus offer you see advertised on the site. The apps will then match the amount of your deposit up to a certain percentage.
Some Maryland online casino apps are even willing to go over 100%! Then, your new gambling bankroll, bonus funds and all, will show up in your account right away.
Mobile casinos are drumming up new bonus offers all the time, so remember to check the bonuses and promotions pages of your Maryland gambling apps frequently for their latest offers!
Ease of Use
It probably sounds simple, but you shouldn't overrate the importance of downloading a mobile casino that is easy to use. Some apps are convoluted and make things overly difficult. The best Maryland casino apps streamline the entire process to make things as easy as possible.
Navigating your way around your casino app should be easy. The best developers know this and make their real money casino apps as easy-to-use as possible.
Convenience
If you're playing casino games for real money online, there's a good chance that convenience is important to you. Not everyone has time to haul off to their nearest land-based casino.
That's why mobile casinos in Maryland are becoming so popular.
Downloading your online casino app and getting started only takes a matter of minutes! After that, you can play your favorite casino games online for real money whenever and from wherever you want!
Convenience is the primary reason people frequent mobile online casinos in Maryland. Getting started and playing your casino games for real money has never been easier than it is today.
Online Casino Banking Options in Maryland
At this point, you might be interested in the different payment options being provided by different real money Maryland online casinos. Some readers may have even joined one of the online casinos available in the state. There are several different payment options that you are likely to come across. Below are the best ones!
Credit and Debit Cards
Deposit: Yes
Withdrawal: Sometimes
Perhaps the best banking option is simply using a direct bank card. Just about all reputable casino sites in Maryland allow their members to use bank cards to deposit their money. Only a select few offer debit or credit card withdrawals, though.
This is without a doubt the easiest banking option available right now. It generally comes with very low fees. If you want to easily get some money into your online casino account, this is probably the best option.
Cryptocurrencies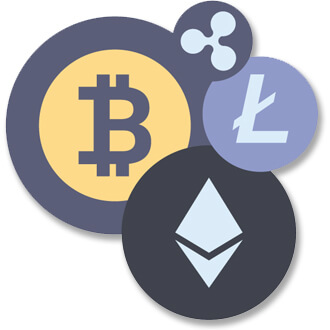 Deposit: Yes
Withdrawal: Yes
Debit cards are likely the most popular option to deposit money into casino accounts. Cryptocurrencies, however, are probably the most likely withdrawal option. The majority of internet casinos allow players to collect money using Bitcoin, Litecoin, Ethereum, and more.
Many experts recommend using crypto to deposit and withdraw your money. It comes with almost no fees and is completely anonymous.
Take some time to read up on this option and decide for yourself if it's something that could work for you.
E-wallets
Deposit: Yes
Withdrawal: Sometimes
E-wallets are extremely popular among gambling fans in Europe. This payment option has grown very popular in the United States recently as well. There are now many different Maryland gambling sites that allow e-wallets for depositing and withdrawing money.
This is still a fairly new option for US casino websites. If it's the payment option you want, make sure that you find online Maryland gambling sites offering it!
Keep in mind, only a couple will allow e-wallet withdrawals to be made.
Direct Bank Transfer
Deposit: Sometimes
Withdrawal: Sometimes
Want to skip all the hassle of going through a middleman? Consider utilizing direct bank transfers to deposit and withdraw your money. It's extremely convenient, but can cause some unintended issues.
With laws towards this form of gambling a little ambiguous, many online casinos don't offer transfers to be made directly with banks. The ones that do tend to charge massive fees for this banking option. We don't necessarily recommend this option, yet it remains a possibility through several popular casino websites in Maryland.
Some sites will offer more or fewer options to deposit and withdraw your money. Always make sure you understand the pros and cons of each one before choosing them!
Online Gambling Laws in Maryland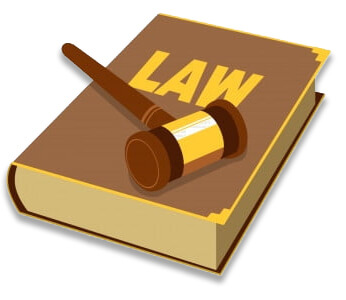 The state of Maryland has long-been considered one of the most unfriendly gambling states in the country. That began to change in 2008 when lawmakers here finally decided to approve land-based casinos.
This industry has proven to be hugely successful and state officials have since been looking to regulate more forms of gambling.
Like many states, Maryland does not have any regulations that specifically mention the legality of internet casinos.
Instead, the laws prohibit all forms of gambling not directly approved by the state. That would include, it seems, all forms of online casino gambling. Maryland's gambling laws can be found in the following:
TITLE 12 – GAMING – STATEWIDE PROVISIONS
Subtitle 1 – General Provisions
Section 12-102 – Betting, wagering, gambling, etc.
As we just mentioned, this set of laws essentially declares that all forms of gambling not directly approved and state-regulated are banned.
Some analysts feel this doesn't apply to online casinos based outside the state. But all of the Maryland online casinos operating today are based offshore.
A lawmaker here might argue differently. It's certainly safe to assume that this form of gambling isn't a favorite of gambling regulators here. That is likely to change in the near future, though.
In November of 2020, voters approved a measure that legalizes both land-based and online sports betting in Maryland. Many now believe this will lead the way for regulated Maryland online casinos to begin operating. The revenue potential is certainly there.
There are many Maryland online casinos operating right now. Whether or not you choose to join one is your own choice. Feel free to reach out to an official attorney for more direct information towards the laws on online gambling here.
Land-Based Casinos in Maryland
As we just mentioned, Maryland was known for its harsh laws towards casinos for decades. Finally, in 2008, a law was approved to change this.
Six different gambling venues are now operating in this state. Below are the names and locations of these casinos!
| Casino | Address | Hours |
| --- | --- | --- |
| Rocky Gap Casino Resort | 16701 Lakeview Rd NE, Flintstone, MD 21530 | 24/7 |
| Horseshoe Casino Baltimore | 1525 Russell St, Baltimore, MD 21230 | 24/7 |
| Hollywood Casino Perryville | 1201 Chesapeake Overlook Pkwy, Perryville, MD 21903 | 24/7 |
| Live! Casino and Hotel | 7002 Arundel Mills Cir #7777, Hanover, MD 21076 | 24/7 |
| Ocean Downs | 10218 Racetrack Rd, Berlin, MD 21811 | Open daily from 8am to 2am |
| MGM National Harbor: Oxon Hill | 101 MGM National Ave, Oxon Hill, MD 20745 | Open daily from 10am – 11pm |
Maryland's casino industry is proving to be hugely successful. It wouldn't be a surprise to see more casinos begin operating here in the future. If you're in any of the cities listed above, make sure to check out the local casinos!
Stay Safe Playing at Maryland Online Casinos
Safety is always a concern for online gamblers. There's real money at stake, after all. The great news is online casino gambling has never been safer and most players will never encounter a single issue when playing their favorite games.
Below are five simple tips that will help to ensure you have a fun, safe internet casino gambling experience.
1. Play Through Reputable Casinos
This is probably the easiest way to remain completely safe while you play online casino games in Maryland. Reputable internet casino sites work hard to keep their players safe. If a site is caught doing anything shady, it is almost instantly blacklisted. Read reviews of all online gambling sites before you decide to join them!
2. Keep Track of Your Wins and Losses
One of the more common mistakes that we see is when new gamblers lose track of how much money they've lost while playing casino games online. Fortunately, this is an easy mistake to avoid. Simply keep track of how much money you are winning and losing. If you start to notice your losses piling up, be willing to take a little break.
3. Understand How Different Promotions Work
Our team loves promotions. The best ones essentially give players free money! Some promotions are better off avoiding altogether, though. Make sure that you understand the terms associated with every promotion you come across. Take particular note of the rollover requirements for all promotions.
4. Be Cautious About Sharing Your Account Information
Never give out your username or password to those you don't trust. Anyone with this information can collect your money without your consent. None of the best Maryland casinos online will ask you for this information unless you are logging into your account.
5. Stay Updated on Maryland's Gambling Laws
As we mentioned earlier, the state of Maryland does not necessarily approve of online casino gambling. That would change in the future, though. Stay on top of changes to the laws here. Who knows, perhaps real money Maryland online casinos will become state-regulated sometime soon.
FAQs About Online Casino Gambling in Maryland
It seems highly likely. In November of 2020, voters approved a measure to legalize and regulate online sports betting. Some analysts feel that online casino regulation is just around the corner, as well. In the meantime, there are many great online casino sites available to Maryland residents.
This depends on your gambling preferences. Our team is quick to recommend
Bovada
and BetOnline. They are known for being safe and offer more casino games than almost any other internet casino site.
Some do, and some do not. Generally speaking, the larger online casinos provide their members with more options including sports betting odds. If you want to play casino games and place sports bets, make sure that you find Maryland casino sites offering both!
This also varies from site to site. Generally, these limits are significantly higher than anyone could hope to withdraw anyway.
BetOnline
, for example, has a maximum withdrawal limit of $100,000.
Every casino game provides players with great opportunities to win big. Some claim blackjack is the easiest game to win playing. Others believe craps is the best overall casino game. We recommend you play the games that you enjoy the most! Most MD online casinos provide their members with a huge range of different games.