If you've made it this far, that means you've decided to take your sports betting action online. Congrats! Welcome to a much nicer world of convenience and opportunity. But before you can start taking advantage of all the associated perks, you need to get your account funded. When you bet in a brick-and-mortar sportsbook, you just hand money to the agent and make your bet. But when you bet online, you can't really just jam money into your computer USB drive.
Instead, you have to use digital methods to get your account funded. In this guide, we want to show you everything you need to know in order to make this process as smooth as possible. While it might seem like more work initially, you'll quickly see that the conveniences and time saved betting online make it completely worth it.
In the following sections, we're going to cover a lot. We'll look at the steps to fund your account, the different deposit methods available, how to pick the best method for you, and the tips and tricks you need to know to make the process as seamless as possible. This guide should help to make your online sports betting experience one of the best.
Steps to Fund Your Sports Betting Account
While the deposit methods are going to vary slightly from sportsbook to sportsbook, they all follow a relatively similar chain of steps. Below, we've outlined those steps for you and provided the pertinent information for each. We've done our best to cover the slight differences you might see from site to site as well.
1. Decide Which Sportsbook You Want to Play On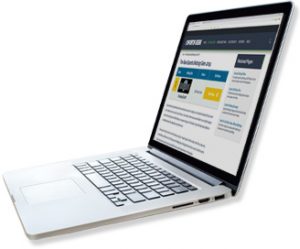 Before you can put money onto an online sportsbook, you need to make sure you have one picked out that you want to use. This can sometimes take a few minutes (as it should) because you want to make sure you're playing at the best site for you and your needs. Additionally, you want to make sure the site you're playing at has deposit options that fit the methods you have access to.If you've already selected an online sportsbook, great! You can go ahead and skip to the next step. If you haven't, though, that's completely okay.
2. Create Your Free Account First
The next step in the process is to create your account with the sportsbook you're looking to bet with. This is usually a fairly quick process that just requires you to input your basic information, choose a screen name, and pick out a password. We've yet to see an online sportsbook that takes more than about 2 minutes to sign up.
3. Check to See Which Deposit Methods Are Available in Your Area
Once your account is created, you'll need to navigate to the cashier or banking section of the site. If you're betting with a quality site, they'll most likely direct you there automatically since they know what you're there for. If not, though, just use the navigation links to get over to the cashier, banking center, or deposit area. The link should be in the header or footer and should have one of those labels on it. If you can't find it easily, you're probably at a subpar sportsbook that doesn't understand the importance of a quality user interface. That's another discussion, though; we'll stay off our soapbox for now.
When you get to the deposit page, you should be able to see a list of deposit options available to you. A quality online sportsbook is only going to show you the options that are available to you in your area. If it's a subpar book, though, they might show you a big list of their options and expect you to pick through and see which ones are available in your area. But most of the books we've seen and certainly the ones we recommend have their act together here. What's the point of showing you deposit options you can't use?
4. Choose Which Method Is Best for You
Once you know which options are available to you, it's time to make a selection. Lots of different factors go into which deposit option is going to be best for you. To help you out, we have a completely dedicated section further on in this guide that will walk you through all the details you should weigh when making your decision.
That section is probably the most important section of this entire guide, so please take the time to read through it. Using the right method at the right site is key to making this entire process go smoothly.
5. Decide the Amount You Want to Deposit
After you've selected the deposit method you're going to use, it's time to get ready to make your deposit. The next decision you'll need to make is how much you want to deposit. This is going to be completely up to you and your personal financial situation. We do recommend starting on the small size and seeing how things go. If things go well, you can always add more to your bankroll.
One resource we have that might help you decide the correct amount to deposit is our Bankroll Management Guide.
6. Make the Deposit and Fill out Any Necessary Forms
Once you've decided on the amount you want to deposit, it's time to go ahead and put the money online! You may or may not be asked to fill out some forms with certain deposit methods. Typically, the forms are reserved for withdrawals, but some sites will ask for forms to deposit (rare). If they do, don't let it alarm you. These are just forms for them to make sure they have their ducks in a row.
We will talk a little later in the tips about withdrawal forms that you may want to fill out during the deposit process.
7. Get to Winning!
After you make your deposit, it's time to get started betting and winning! The process is pretty simple and becomes a lot simpler if you use the right method and are depositing on a reputable online sportsbook.
Deposit Methods Available
We wanted to give you a brief introduction to the most popular deposit options you're going to see when you're betting online. These are not all of the options available, but they are the most popular ones and are typically enough to get the job done. As long as you have one method that works for you, that's all you need.
Credit and Debit Cards
The most popular method for funding an online sportsbook is by credit or debit card. This is exactly what it sounds like. You'll input your card information and the amount you want to deposit, and that will be that! Typically, this works a lot better with credit cards, as debit card companies tend to flag international online transactions much more frequently than credit card companies.
There are almost always deposit limits for this method. For most players, they are almost always high enough. If you're a big player, though, you may have to do multiple transactions or work out something special with the site to allow you to get the amount of money loaded that you need.
Third-Party Companies
The second most popular method for funding your online sportsbook account is through third-party companies. These are companies like Skrill, PayPal, and Neteller who operate as online e-wallets. With this method, you will need to create an account (or already have one) with one of the third-party companies they do business with. Then, you'll fund your e-wallet account with some other method like credit/debit card or direct bank transfer.
Then, you'll link your e-wallet with your sports betting account and transfer in the amount of money that you want to. It sounds like a lot of steps, but it really is simple and straightforward. Also, most online sportsbook will then let you use the same third-party company you used to deposit with to make your withdrawals with.
You will want to be aware, though, of how the third-party company does their business. If they have any limits or fees, you may be subject to those unless the sportsbook has a special arrangement to waive those fees (which they commonly do for deposits). Just do your homework here before you deposit with a third-party company.
Bank Wires or E-Checks
Many online sportsbooks will allow you to fund your account through a direct bank transfer/wire or an e-check. This is typically a lot more reliable than using a credit or debit card but pulls from the same bank account. You'll typically need your bank's name and your routing and account numbers. Once you input this information, you should be able to transfer money from your bank account directly to the sportsbook instantly.
Bitcoin
Many online sportsbooks are now accepting deposits in the form of Bitcoin and other cryptocurrencies. Much like the third-party option, these are also done through third-party crypto wallets. They operate the same as the other option except your deposits are going to be made in Bitcoin.
If you use this option, there are a few things you're going to want to be aware of. First, make sure you understand the risks associated with Bitcoin. It's a currency that fluctuates, and those fluctuations can affect the value of your money. Second, understand how the sportsbook you are using deals with Bitcoin. Some books will keep your money in Bitcoin, which means you're subject to those price fluctuations while you're playing. But the majority of online sportsbooks will convert your Bitcoin to USD for the time that you are playing on the site. If you choose to withdraw through Bitcoin, they will then convert it back to that currency for you at whatever the current rate is.
If you do not understand Bitcoin or cryptocurrency, however, do not use this method.
Old-School Checks
Believe it or not, many online sportsbooks will still let you send them a check in the mail to fund your sports betting account. Some only take a cashier's check, but a lot of them will also accept personal checks.
Use this method as a complete last resort or if you're 95 years old. There will be a delay in getting your money because the check will have to make it through the snail mail system and be opened and processed by the sportsbook. Slow, but it will get the job done. Checks are typically used much more frequently during the withdrawal/cash-out process.
How to Decide Which Deposit Method to Use
Now that we've introduced you to the different types of deposit methods, we want to talk about how you should go about deciding which is the right one for you. For those of you wondering which is the best, there really is not an across-the-board best. There is a best for you, but not a best for everyone. You see, it all depends on your personal preferences, where you live, and what financial instruments you have at your disposal.
Before you deposit, you need to know what the limits are. Typically, there will be a minimum deposit limit as well as a maximum deposit limit. The standard for the minimum is somewhere between $5 and $20. We have seen a few online sportsbooks with higher minimums, but it's rare, and we aren't big fans of it.
As for maximum limits, they are all over the place. It all depends on the method that you choose and which site you are betting with. You'll need to check the banking page for each site to see what they will allow you to do. If the limits happen to be too low, you should contact support, as they will often find special arrangements for bigger players.
Higher or lower limits don't necessarily make a sportsbook better or worse. All that matters is that the limits they offer work for you. If they're too high or too low for you, check out a different sportsbook or talk with support to try and get them changed for you.
Look for Any Applicable Fees
In the early days of online sports betting, you would have expected to pay some sort of fee when you made a deposit online. But the sportsbooks got competitive, and the majority of them now don't require you to pay any fees on your deposits. They may have fees on withdrawals, but they should have nothing on deposits.
Sometimes, you do get charged an outside fee from your credit card company or from the third-party processor. If this is the case, most online sportsbooks will refund this money to you in your sports betting account. Just make sure you are aware of any fees, and if the site doesn't explicitly say they will cover them, contact support and ask them if they will. They want your business, and often, they are going to be willing to eat any deposit fees to gain your business.
Check for Any Restrictions or Limitations
With each deposit method comes a lot of fine print breaking down all the important details you need to know. While there is usually nothing groundbreaking in this, we still recommend you at least take a few minutes and look through it. There is nothing wrong with being an informed consumer.
These might be limitations on who can use a certain deposit method, where you can deposit from, or something else that limits the use of that method. Usually, the worst that will happen if you miss this is that your deposit will be declined, and you'll have to use a different method. But we'd rather be on top of this stuff before it happens.
Look at How Things Show Up on Your Statement
Let's start by saying that we are not advocates of doing things that your spouse or someone else with access to your banking records disapproves of. But we aren't here to judge how you live your life, and maybe you have other reasons that this is important. We're talking about how your deposit is going to show up on your banking statement.
If you're worried about this, you can always ask the website how it is going to show up. Or you can use a third-party option where the only thing that will show up is your deposit into your "PayPal" or something like that.
Inquire About Time Frames
Most online sports betting deposit options will allow you to have access to your betting funds instantly or within a few minutes, but this is not always the case. Take a look at the wait time for each option that you are considering. If it's a lot longer than you're comfortable with, you might want to try a different option. Thankfully, most options at a reputable sportsbook (outside of the old-school check) are going to be instant or pretty close to it.
Tips to Make Your Funding Experience Better
Before we send you out to the sportsbooks with money in hand, we wanted to give you a few tips to try and make the process seamless. While everything should be straightforward, there are a few little things you can do to ensure you're protected and getting the most bang for your buck. If you have a few minutes before you get out there betting, we highly recommend reading through these.
Take Advantage of Deposit Bonuses (But Be Careful…)
Deposit bonuses are pretty awesome. Basically, an online sportsbook will give you free money by matching a certain percentage of your deposit up to a certain amount. Typically, this is only on your first deposit, but sometimes you can get your hands on a reload bonus as well in case you need it. Now, we say free money, but there are a few things that you need to be aware of before you jump on this.
First, there is typically a playthrough requirement, which means that the free money they give you must be wagered a certain number of times before you can withdraw it. This is important because if you are planning on only making a few bets and then cashing out, you may want to avoid the deposit bonus. Why? Well, sometimes it can get confusing if you try and cash out with bonus funds before you've met the playthrough requirement.
If you're planning on betting for a while, this isn't going to be an issue unless the playthrough requirement is something absurd. But if you're planning on just betting one major event and cashing out, this might not be ideal. Here's the bottom line. If you have questions, talk to customer support before you accept a deposit bonus. Ask all the questions you have and get a clear picture on whether or not the bonus is worth it for you.
Keep Good Records
You should be keeping records of everything that you do financially online. This includes your deposits into your online sports betting accounts. Usually, you'll get a deposit receipt for every transaction. If you do, save a copy of this on your computer or print one out for your records. Ideally, you'll never need it, but it will be helpful if you have any sort of issues in the future that you need to take care of.
Fill out Withdrawal Forms Immediately
This is a little industry insider trick that is going to make your time betting online much more enjoyable. Imagine this scenario. You make your deposit, and you start betting and crush the world. You're up a couple thousand dollars, and you get ready to cash out. You decide you want to spend some of your winnings this weekend, and you're excited to see that cash-outs only take 24 hours to get into your account! It's only Wednesday, so you should have no problem getting your money in time to rage for the weekend.
You send in your withdrawal request, and you get an email that they need you to fill out some forms and send in a copy of your driver's license and a utility bill?? They also tell you that it may take up to a week to process these forms before they can process your withdrawal. Obviously, you're going to be pretty upset because you were planning a wild weekend thanks to your sports betting winnings.
Is this the site's fault? Nope. They put in their information that these forms will need to be filled out prior to your first withdrawal. Because you glossed over that or missed it, you now feel like you have to suffer.
But here's how to avoid this. You can fill out these forms at any time once you create your account, and they only have to be filled out once. They can also take up to a week sometimes to get processed. If you're waiting for a withdrawal, this can be incredibly annoying. But what if you're not waiting for a withdrawal? You probably couldn't care any less that it takes them a week to get back to you and approve your forms.
So, here's the trick. As soon as you create an account and make a deposit, request any withdrawal forms. Fill them out immediately. That way, when it's time to make your big withdrawal for your wild weekend, you're not going to run into any delays.
You May Have to Call Your Bank
If your first attempt at making a deposit is rejected, you may need to reach out to your bank and let them know you are the one making the deposit. Banks tend to be overprotective when it comes to online sports betting transactions. This probably stems from the fact that the transactions are usually international and are probably outside of your normal spending habits.
But if you call your bank and let them know what is going on, they should be able to push the deposit through or put a note in their systems to let it go through. This isn't ideal, but it's because of your bank's security procedures. Usually, one quick call will get the job done unless they have some sort of spending issue with online gaming sites (which does happen from time to time).
Have a Backup Plan
From time to time, you may have some issues with your preferred deposit method. This is why online sports betting companies have several different options for you to choose from. If you have problems with the first deposit option you try, have a backup plan. Try one of the other options listed.
Don't abandon a good sportsbook just because you're having a hard time with one of their deposit options. Most of the time, these issues have nothing to do with them but are with the third-party processor or your bank. If none of the options work or if you exhaust the good options you want to use, then it might be time to check out a new sportsbook or contact your bank for some help.
Ensure the Sportsbook Is Using Encryption
You want to make sure that the sportsbook you are depositing with is using the proper encryption needed to protect you and your information. The best way to spot this is to look at the top corner of your browser window for the little padlock icon. This icon is shown on most major browsers when the site you are visiting is using adequate encryption methods. If you don't see this, and you're using a major browser system (Firefox, Chrome, Safari, Edge, etc.), stop inputting your payment information immediately and go somewhere else. This is unacceptable, and you should not take unnecessary risks.
Don't Deposit on Public Computers
The last tip we have here should be common sense, but if you're new to the web, it might not be, and that's okay. You should never do anything with sensitive information on public computers. We aren't talking about computers that your family uses as well; we're talking about computers that you rent or are free to use somewhere outside of your home. These might be at an internet café, airports, libraries, schools, or anywhere else a computer can be used by anyone that wants to use it.
Why? It's unsafe, and you run the risk of someone stealing your banking information. You shouldn't even be logging into sensitive websites on public computers. You never know what other people might have installed on there to track keystrokes or steal your information. Don't take any chances here; it's just not worth it.
The Final Word
Depositing money into your online sports betting account should be an easy process. Choosing to bet with a reputable sportsbook and choosing the right option for you are the keys to keeping this process simple. Hopefully, the information we have provided for you here today will help you to get your sports betting account funded quickly and correctly, and you'll be off to betting in no time.
[ Back to Top ↑ ]