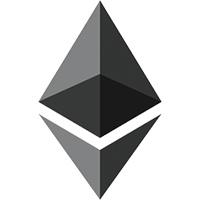 The popularity of betting with cryptocurrencies and also betting with Ethereum is on a steep upward trajectory across the industry.
Many betting sites are already accepting cryptocurrencies for deposit, and the benefits of doing so are advantageous for both the betting sites and the users.
Ethereum is similar to other cryptocurrencies such as Bitcoin, Bitcoin cash, Litecoin and Dash, but also has its own proprietary traits.
Live since 2015, Ethereum also functions on open-source, public, block-chain technology, and like all the other cryptos, it is perfectly legal, including for use on betting sites. Ethereum has actually split into two separate blockchains since its 2015 introduction, with the new version becoming Ethereum (ETH) and the original version being referred to as Ethereum Classic, or ETC. ETH is much a much more popular version than the classic ETC, especially when it comes to betting sites and more specifically, betting with Ethereum.
Best Ethereum Betting Sites
Ethereum is not as widely accepted among online betting sites as, say, Bitcoin, but there are still many ways to bet with Ethereum online.
Again, the rising popularity of betting with Ethereum should continue to push the envelope when it comes to the acceptance of Ethereum in the sports betting community.
There are advantages for the betting sites themselves in accepting cryptos and Ethereum for deposits that some pass right on to the depositor in the form of fees, or lack thereof. Some sites have advantages to betting with Ethereum that others do not offer, so the prudent move would be to visit all of the recommended sites and do some research before depositing to see which one works best for you.
In terms of the sites we suggest using when it comes to betting with Ethereum specifically, we would suggest the betting sites that offer a wide-range of betting opportunities such as live betting, prop betting and football specific bonuses if you are going to be betting on NFL football. Most betting sites that accept cryptocurrencies for deposit boast processing speeds that dwarf those of traditional processing methods, but not all of them provide football-specific bonuses that can be advantageous to the NFL-betting user.
Of course, we also want to do our research and identify the sites with the most competitive odds. Most of the betting sites that accept cryptos are competitive with their odds, but seasoned bettors know how to identify the sites that provide the best return on your bets, and you should know too.
At the end of the day, check out all the features of the recommended sites and select the one that you feel most comfortable with!
Pros and Cons
Pros
Efficient Processing Speeds
One of, if not the biggest advantage to betting with Ethereum comes in the form of processing speeds. Traditional processing speeds are painfully slow and therefore can get extremely frustrating for the user. However, when betting with Ethereum, most processing time is 48 hours or less, which is extremely favorable compared to traditional methods that could take up to two weeks in case of a cheque or up to a week or five business days for a bank wire. If current payout methods are a frustrating source when betting online, this is an area when betting with Ethereum can be advantageous.
While betting with cryptocurrencies is not completely anonymous, the lack of a "paper trail" gives it near-anonymity. This is especially true when we compare it to using a credit card or a bank account number as a means of depositing where you are providing sensitive information to the betting site. While not fully protective of all unwanted security risks, the blockchain method with Ethereum does a better job in the anonymity department than other cashier methods.
The fees in relation to processing payments can be frustrating, but when betting with Ethereum, the cost in relation to payments is quite a bit cheaper. Cheques and wire transfers can sometimes cost up to $50, which at the end of the day affects your bottom line. Combine that with the fact these traditional cashier methods take much longer than when betting with Ethereum, and you have yourself a win-win situation here.
Cons
Fewer Options than Betting with Bitcoin
While there is little doubt that betting with Ethereum is on the rise, there is also little doubt at the moment that Bitcoin is still the powerhouse when it comes to betting online with cryptocurrencies. The trickle-down effect is that there are fewer sportsbooks that accept Ethereum, but simply visit the recommended betting sites above and this shouldn't be too big of an issue for you.
Like any asset that trades on an open market, Ethereum can be subject to ups and downs, or volatility, in its value. For example, if you profit from an online sports bet, but the value of Ethereum declines, you aren't profiting as much as you think you are. Of course, this can also work the other direction as well. For some, the value fluctuations and simultaneous online betting can be too much to handle for some online sports bettors.
While cryptocurrencies are on the rise in the online sports betting industry, the use of Ethereum and other cryptos are still very new to some. The suggestion here is to do as much research as you feel comfortable with prior to betting with Ethereum. There are certainly advantages to betting with Ethereum, but it's certainly best to do your research prior to your first deposit to gain some familiarity with Ethereum.
Why Bet With Ethereum?
The pros and cons of betting with Ethereum are listed above, but let's answer the straight-up question: Why bet with Ethereum?
Cost & Speeds
This is the main reason why I would want to bet with Ethereum, and other cryptos. The lack of fees and timely processing speeds are simply dominant when compared to tradition payout and cashier methods. If either of these two factors are a current source of frustration when betting with traditional dollars or other currencies, betting with Ethereum, or other cryptocurrencies could solve your woes.
Near-Anonymity
The information that is traditionally provided to the betting sites when depositing provides some security risk and is certainly not an anonymous process. When betting with Ethereum, the anonymity factor is increased due to the blockchain nature of the cryptocurrency. This isn't to say that Ethereum is 100% safe, but it is certainly superior to traditional deposit methods in this department and is another major step forward in the online sports betting industry.
So, why bet with Ethereum? Keep more of your money (cost), receive your profits faster (speed) and bet with more safety (anonymity) than ever before!