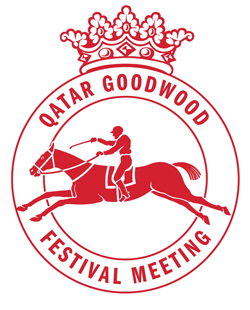 Qatar Glorious Goodwood betting sites are ideal for those people who want convenient betting access to elite horse racing action without having to make the trip to England to bet in person. The festival takes place over five days and features a bevy of important, high-stakes Thoroughbred races. These races are also perfect for those who love to bet on horse racing, which is why having an online betting outlet that you can trust is so important.
When it comes to the sport of horse racing, people have been enthralled by the races for hundreds of years. Many of the sport's top races and events have been contested through many generations. In the case of many of the sport's most popular races, they often are one-time, one-race per year sorts of phenomena, such as the Kentucky Derby in America or the Investec Derby in England.
But for those who love to bet on horse racing, the more races there are in one place at one time, the better. There are multiple horse racing events that garner a lot of betting interest, creating lots of value plays for those making the wagers.
Figuring out which are the best Glorious Goodwood betting sites is no easy task. Your first step should be consulting our list of horse racing betting sites, ones that we've researched thoroughly and meet all of our standards. Here is a list that you can use as an entry point to your search.
The Glorious Goodwood festival, held in England over a five-day stretch in the middle of summer, is an ideal event for horse racing bettors. If they don't like the looks of one race, another will soon be coming their way. After all, we're talking about an event where 35 top stakes races are held over just five days' time.
Of course, it can be inconvenient or impossible to actually go to Goodwood Racecourse, so you can watch and wager on the action right from the source. You might not be lucky enough to be around a location where there are bookmakers who can legally accept your bets on the event. And many people aren't lucky enough to have an off-track wagering facility somewhere in their vicinity.
It is for all of those reasons that real money Qatar Goodwood betting sites have taken on such great importance. Sites that can provide horse racing wagering to bettors online streamline the whole process. If those sites can also provide a host of other betting opportunities, both within and without the world of horse racing, that's even better news.
The problem isn't that it is hard to locate Glorious Goodwood online racebooks. You'll be able to locate pages and pages of them. Take a look again next week and you might find 20 more, since new online wagering sites are popping up all the time.
Comes when you try to sift through all of these options to find the very best Glorious Goodwood betting sites. Too many of the Qatar Goodwood Festival betting sites that you encounter will be less than capable of handling all of your wagering needs. And you might even end up on a betting site that has no intention of fulfilling those needs but is instead out to scam you out of your money.
If you're new to the world of online wagering, finding real money online Glorious Goodwood racebooks that you can rely upon to take your wagers conveniently and efficiently can seem impossible. But a little research will help do the trick. And that task becomes even easier when you find a resource like this page to help you in your quest to find these sites.
With all that in mind, we're here to provide you with our recommendations for the finest Qatar Goodwood betting sites on the internet. But we don't stop there, because we also will give you the tools to help you discover why these sites are the best in the online gambling world. Finally, we'll also talk about the Glorious Goodwood festival itself, in terms of some of the key races, and how you can learn to make the right wagers on the races.
Determining the Best Glorious Goodwood Betting Sites
Horse racing and betting go hand in hand. Many people have had the experience of going out to the track closest to them and betting on the races that they see. If they're lucky, that local track might also be attached to some sort of off-track wagering component so that they can wager on races from all over the world at their heart's content.
The truth is that not everyone has one of those options at their disposal to wager on the Glorious Goodwood and other top horse racing events. But most people have an internet connection and a device to access that connection. For that reason, finding a Glorious Goodwood betting site can be a great solution for horse racing betting on top events.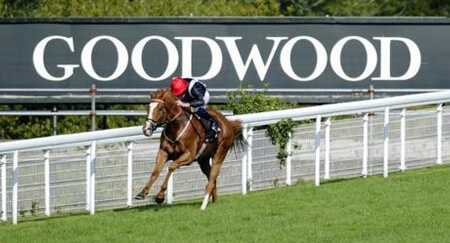 What do all these online sportsbooks with odds on the Glorious Goodwood have in common, besides our recommendations? Well, first of all, all these real money Qatar Glorious Goodwood betting sites have been established over a relatively lengthy period of time. There are no fly-by-night operations that aren't guaranteed to be around tomorrow, let alone in a year or two, on this list.
In addition, these Glorious Goodwood online racebooks have established excellent reputations over that time. The sheer number of customers who visit and sign up for these sites during any given time is evidence of that. On top of that, these sites also rank very well in terms off the review of bettors who have used them frequently.
We have consulted those reviews to make our list. But we didn't settle for that alone. To make sure that these sites would be right for you, we made sure to research them, using certain criteria to set them apart.
What criteria did we use? Well, when you are familiar with the online wagering process, you'll start to notice that there are certain key qualities that a Glorious Goodwood betting site must have, qualities that will help them serve you and interact with you throughout the course of your time betting with them. No matter how a site got the job done, each of the ones that we've listed scored high in the following categories which directly relate to those key qualities:
Betting Choices
Funding Variety
Deposit and Withdrawal Reliability
Solid Bonuses for Bettors
Functioning Website and Mobile Wagering
Excellence in Customer Service
At some point or another during your time with online Glorious Goodwood racebooks, you will need the site to step up in each of these six categories. Any site lacking in one or more of these qualities is essentially incomplete. And while you might get away with wagering with them for a while, eventually the quality that they lack is going to be needed and your experience will suffer as a result.
By knowing how these qualities come into play when you are Glorious Goodword betting online, you can understand which sites are better for you. After all, just because we've recommended these real money Glorious Goodwood online racebooks, we're not saying that they are all 100% flawless. They each have strengths and weaknesses when measured up against one another.
You should use the list of Qatar Goodwood betting sites that we've provided as the jumping-off point in your search. Go through them one by one to see if the strengths of a particular site are in line with what you really need. If you do that, you'll eventually come upon a site that is right up your alley.
And what about the horse racing betting sites that you discover online that we haven't listed? Should they be avoided completely? Well, not necessarily.
We can only vouch for the Glorious Goodwood online racebooks that we've listed. But you shouldn't be afraid to apply what you've learned about the key characteristics of betting sites to another site that you've found that you believe has some potential. If you do, you just might find a diamond in the rough that can possibly work well for you.
To get you started on your research for the best Glorious Goodwood betting, we thought we'd help by giving you a list of questions to ask of these Qatar Goodwood Festival betting sites. These questions relate to each of the qualities that we've mentioned above. Once you get the answers you want to hear in response to these questions, you can choose a site with peace of mind and get ready to begin wagering on all the races.
Do You Treat All Your Customers the Same?
This question relates to the customer service level of Glorious Goodwood betting sites. Many people know the experience of going to a casino and feeling a bit left out by the workers there because they don't bet a lot. The high rollers tend to get all of the attention.
A similar experience might sour you as well when you are at Glorious Goodwood online racebooks. You should feel like your problems and concerns are being handled by their customer service department with the utmost care and haste. They should seem like they're doing whatever they can to solve any problem that might arise and, if they can't solve it, they should be looking for other ways to make it up to you.
Along the same lines, the Glorious Goodwood betting site that you choose should be able to take no for an answer. What that means is that, when they make you offers for promotions and betting opportunities, as they will likely do throughout your time with them, they should do so in a way where you feel comfortable telling them you're not interested. Berating and hounding customers to try to coax them into betting more or things like that is something that should never happen at a respectable site.
Where Are Your Guidelines for Deposits and Withdrawals?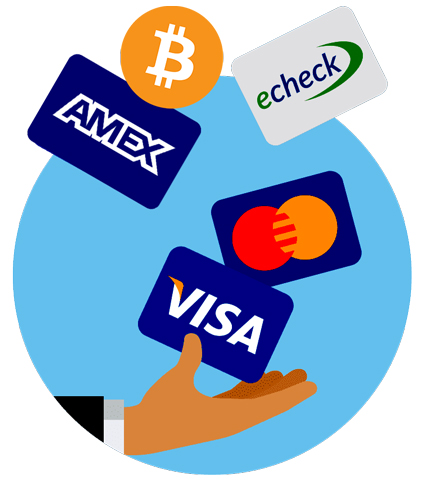 Many people are so anxious to get started making their horse racing wagers at Qatar Glorious Goodwood betting sites that they overlook one of the most important factors in the online real money gambling experience. If you don't know the process of putting money into your account or aren't sure if you're allowed to withdraw that money down the road, you could be dealing with a lot of uncertainty. Horse race betting is uncertain enough, considering it's always up in the air whether you might win or lose.
Learn the exact guidelines for depositing your money and withdrawing it. If there are none listed and you can't get an answer, that should clue you in that the site is problematic. Without any guidelines in place, the site can essentially take over your funds.
Luckily, that would never happen at any of the top online gambling websites. These sites will make every effort to explain their guidelines for these procedures, being clear about any restrictions that might be part of the process. Restrictions about timing of withdrawals or minimum deposits and things like that are part of the online gambling world, but you should make sure that those restrictions are followed to the letter and not arbitrarily altered to suit the site's needs at any given time.
How Many Ways Can I Fund My Online Racebook Account?
By this question, we mean your methods for funding in terms of how the money gets into your account. The most common method of funding at sports betting sites with odds on the Glorious Goodwood and online gambling sites in general is by credit card. That means that you enter your information and card numbers and that is kept on file, so you can withdraw and deposit at will.
But credit cards can sometimes give customers a hard time in terms of using their funds at gambling websites, due to legality issues. In addition, if you are limited to just using a credit card, you might end up spending so much on fees that it takes away from the money that you could potentially win in bets. You should be able to shuffle between many credit cards to fund your gambling, or you should be able to do it without credit cards completely if you choose.
For example, you might prefer to use a payment system like PayPal for convenience, especially if you tend to use it for all of your other online payments. Or you might also find that there's value in using something like cryptocurrency for its transparency and speed of settlement. Find out how many options there are for funding your account at Glorious Goodwood betting sites and try to favor the sites that have the most available to you.
What Other Kinds of Wagering Can I Do Besides Betting on Horse Racing?
If horse racing wagering is your thing, most Qatar Glorious Goodwood betting sites are likely to be able to fit the bill. Of course, you might find that some of these horse racing betting sites only cater to the biggest races from the Thoroughbred world. If you want to bet on other types of horse races, such as jump racing or harness racing, or if you want to bet on routine Thoroughbred races that take place every day of the week, you should double-check to see how deeply the site goes into the sport.
Beyond that, you might have an urge to spread your gambling capital around. If that is something that interests you, you should be checking to see if the online Glorious Goodwood racebooks that you're researching can also give you betting access to other sports.
Many sites have a sportsbook that works in tandem with its horse racing operations to give customers the widest variety of betting options.
On top of that, you might also be the kind of person who likes to check out the local casino for table games, video poker, slot machines, or whatever else tickles your gambling fancy. Imagine if you could do all of that as well on your Glorious Goodwood betting site. That kind of variety goes a long way to providing customers with the highest entertainment value.
What Do I Get for Gambling at Qatar Goodwood Betting Sites?
Betting bonuses are a crucial part of the decision-making process at online Qatar Goodwood Festival racebooks. All of the Qatar Goodwood Festival betting sites we've listed get the job done in terms of accepting your bets and paying out your winnings in a reliable timeframe. But betting bonuses are often the realm where you can find some separation between the sites.
You should be on the lookout for the most lucrative bonuses in terms of monetary value, but your search should also go beyond that. There are restrictions in place on betting bonuses at Glorious Goodwood betting sites known as "rollovers." The lower the rollover, the lower the total of bets that you'll have to make before collecting winnings on your bonuses.
In addition to concern over rollovers, you should be aware if the bonuses offered at the site you're researching match up with your wagering interests. If you are really into horse racing betting, you should concentrate on that area when checking out the bonuses. Look for a site which really provides the biggest boost to your wagering activity but also makes it count in the bets that you're most likely to make.
Can I Bet on the Go?
Horse Race betting apps are absolutely essential in this day and age to the online betting experience. Why would you sign up for Qatar Glorious Goodwood betting sites that don't have one, especially if all you have on hand is a smartphone or tablet? Betting apps that are easy to use and give you immediate real money betting access to everything the site offers can solve those issues.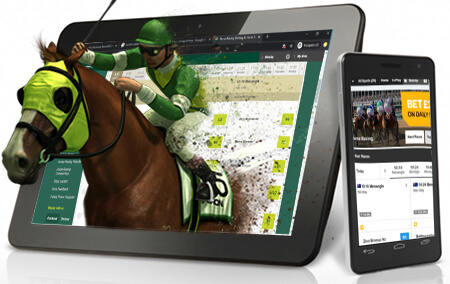 Make sure to check out the apps as much as possible before you make a commitment to any Glorious Goodwood betting site. They should be easy to use and navigate, with the prospect of you finding the bet that you need to make and making it happen as quickly as possible. Horse racing is a sport where races take place just about any time of the day or evening, so quick access to wagers will be really helpful to you.
You should also do some cursory research on Glorious Goodwood online racebooks in terms of how well they function. Signing up with a site that is constantly down for maintenance can lead you to a lot of heartbreak down the road. The Glorious Goodwood betting websites have all worked out the kinks and can be trusted to work when you need them to in the way you need them to, but you might find that sites that aren't on this list can't be taken for granted in the same way.
About the Glorious Goodwood Festival
When you're talking about Glorious Goodwood, you are not talking about just a single race. You're actually talking about a kind of five-day celebration of horse racing at Goodwood Racecourse in England during the month of July. And it goes beyond the racing in many ways, since those five days take on the atmosphere of a combination of carnival and cultural events.
There are 35 races held over the five-day period at Goodwood. And what it makes it so interesting for bettors is that each race is different in character than the next, differing in terms of everything from the age and genders of the horses to the distances that they will be racing.
The Glorious Goodwood festival is known for the quality of the horse racing. The vast majority of the races held during that period are major stakes races. That means that only the best horses will be involved.
Bettors love to be involved with events like that because competitive fields mean good prices in terms of what winning real money Glorious Goodwood wagers will receive. Then, when you add in all of the different opportunities to win over those five days, you can see why bettors hold the festival in such high esteem. And you can also see why top-notch sports betting sites with Glorious Goodwood betting odds are in such high demand.
As we said, there are many different races which are extremely competitive and filled with top horses during these five days. But there are a few which stand out from the rest. Here are the three races for which the Glorious Goodwood festival might be most well-known.
This is perhaps the premier event in the entire Glorious Goodwood festival. Without a doubt, the list of winners of this race is as famous as any race in all of Europe. It also brings in an interesting combination of sprinters and horses are oriented for distance races, since it falls right in between the two extremes with a distance of a mile.
Although they aren't seen much in United States Thoroughbred races, it's not unusual for some races in Europe to take place at extremely long distances. The horses who take part in them are typically known as "stayers," since it is incumbent upon them to stay in the race for as long as possible. This race is one of the premier races for stayers, since horses have to cover a distance of more than two miles.
In this race, only fillies and mares three years old and upward are allowed into the field. That means it's an excellent showcase for the top female horses in Europe and an excellent counterpoint to all the races for male horses. The Nassau Stakes has a distance of 1 ¼ miles and makes for an excellent challenge for any distaff horse looking to score a memorable victory.
Betting on the Races at the Glorious Goodwood Racing Festival
As we have stated, the Glorious Goodwood features many races which will yield fine real money betting opportunities. But first, you have to know how horse racing betting works. For those who have never done it before, it can sometimes be a bit confusing, especially if you don't know some of the terminologies.
Luckily, you can make it simple by concentrating on just a few things. First of all, decide on the horses that you like in each race. You can do this by studying past performances or race videos or by simply following a hunch or gut feeling. Then, decide how much money you'd like to wager, keeping in mind that you should never risk more than you can afford to lose.
Finally, you should focus on the types of horse racing bets you'd like to make for each race at your chosen online sportsbooks with odds on the Qatar Glorious Goodwood. Again, this can seem a bit complicated at first. Simply break it down into whether you want to bet on a single horse or on multiple horses.
Betting on a single horse at a time is known as a straight wager. This is the kind of bet you should make if there is only one horse that jumps out at you in a particular race. You can make a straight bet on a horse to win, or you can also pick it to finish somewhere high in the order of finish.
The best thing about straight bets is that they generally give you the best chance to walk away from a race with some sort of profit.
But you usually can't win too much real money with a straight race unless you pick a long shot or wager a lot. You just have to resign yourself to the prospect of somewhat modest profits.
By contrast, picking multiple horses as part of your wager—in a single race or over multiple races—is a way for you to possibly walk away with a huge profit for a small wager. You will need every part of the bet to go right for you to win one of those bets, which gets increasingly unlikely with the more horses that you involve. But coming up with a winner on a bet like this, which is sometimes known as an exotic bet, can be a little like the horse racing equivalent of having a winning lottery ticket in your hand.
The most common forms of exotic wagers you're likely to find at Glorious Goodwood online racebooks are:
Conclusion on Qatar Goodwood Betting Sites
It is hard to find a horse racing extravaganza that measures up to what the Glorious Goodwood festival can bring to both horse racing fans and bettors alike. All of those major races within such a span of time means that the excitement never even comes close to waning. And it also means that the betting opportunities will be coming at you fast and furious in that time period.
That's why you shouldn't waste any more time and should immediately start researching the best Glorious Goodwood betting sites to see which one is perfect for you. Finding the right one is a must for you to enjoy all the action and know that your bets are in good hands. Failing to do so could mean more heartbreak than would be caused by just losing a few bets.