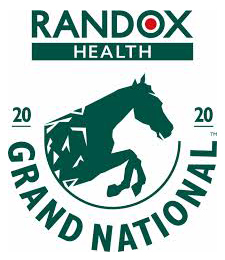 Grand National betting sites allow you the chance to wager on an important horse race without actually having to do it in person. All you have to do is find a website that offers you access to the race and lets you make wagers through them. Once you have the website in place and you know you can trust it, it's likely that you might do all of your online bettings at this one location.
Let's start you off with our list of the top Grand National online betting sites. We've done extensive research on this topic, scouring different betting websites and taking into account the feedback of those who like to do their betting online. And we've come up with the following list of the very best Grand National online racebooks that you can hope to find.
In the sport of horse racing, it's rare to find an avid fan of the sport who also doesn't like to bet on the outcomes of the races from time to time. This is true no matter what the type of horse racing it is which you are considering. Casual fans might only know horse racing in terms of racing on flat surfaces, such as with races like the Kentucky Derby in America or the Epsom Derby in Great Britain.
But the sport of jump racing goes back just as far as flat racing and also garners pretty intense betting interest from fans. And there is no bigger race in all the sport than the Grand National. In fact, it's not uncommon for some people to only bet on a single race all year long; oftentimes, that single race is indeed the Grand National.
To make those bets, you can attend the Grand National in person, which would require you making it out to Liverpool, England, in the spring. It could also mean finding a bookmaker near you or perhaps going to an off-track wagering location to get it done. Yet for many people, none of these options may be feasible, and, if they are, they still might not be very convenient.
Luckily, the sport of horse racing is well covered by a plethora of Grand National racebooks that you can easily find via a quick internet search. These sites where you can bet on horse races online will generally require you to give them financial information so you can fund your betting and sign up for an account. Once you do, you should be able to bet on the Grand National, many other horses, and all kinds of sports and casino games.
The only problem is that not all of the real money Grand National betting sites that you might happen to encounter will actually be right for you. In some cases, that might be because of personal preference in terms of the types of bets that you want to make or the desire to use a certain method of funding.
But the truth is that there are many sites out there which just can't get the job done, either because they don't have the capability or because they are more concerned with taking your money than they are with providing you with the finest betting experience.
That is why it is very important that you go into the search for the best online Grand National betting sites with your eyes wide open and a clear understanding of what the process of wagering online entails. It also wouldn't hurt if you had the right resources to help you make your selections. Luckily, you've made a great start by entering onto this page, because we'll cover all the bases for you.
In this article, we'll provide you with the Grand National betting sites that we consider to be the best among all of your alternatives on the internet. We'll also help you out by showing you how you can choose those sites on your own if you understand how they should all have certain key characteristics that help in the online betting process. And finally, we'll go into the specifics of the Grand National horse race and the reasons why it is such an excellent race for you to bet.
Ranking the Best Grand National Betting Sites
What you are looking at above are the sites that have withstood our scrutiny in terms of how they handle the online betting experience and how they treat their customers. These sites are well regarded by serious online bettors. They have also been around a while, which means that you can expect them to be a factor in the online betting world going forward.
More than anything else, the online Grand National racebooks can handle every part of your process of placing online wagers with ease. From the moment that you sign up throughout all the bets that you make to the moment that you collect your winnings, they'll have everything under control. And if any problems should arise, they'll be able to handle that as well, working hard to do whatever it takes to rectify them.
At the very least, this list of real money online Grand National racebooks should be your starting point. We suggest that you go through it one site at a time, checking out what they can offer you that other online betting sites might not be able to when push comes to shove. You might find that some of these sites fit what you're seeking more than others.
It helps to know what factors we were looking for when we rated these online sportsbooks with odds on the Grand National. We didn't just pull the sites that are the most well-known, although in some cases the sites listed here are extremely popular. Instead, we made sure that they had their ducks in a row when it comes to the following important categories:
These six general categories pretty much sum up the process of placing bets on the Grand National betting websites. You might find that some of the sites that we listed are stronger in certain individual categories than others. After all, it's not uncommon for sites, even the best ones, to have strengths and weaknesses.
It is really important that you use these categories as your judging points when it comes to these sites. And you shouldn't just focus on one or two because they might be more important to you. If you do, you might end up with a site that is incomplete, or perhaps not quite up to snuff where you need it to be strong.
Research on Grand National online betting sites should be something that you do extensively. Taking a site for granted can result in a bad experience. And, considering the nature of online betting, that could mean that you end up on the short end of the stick when it comes to the money that you've wagered.
When you search for real money Grand National betting websites, you might be surprised at how many possibilities emerge. Many of the websites that you see on search engines will be attempting to grab your attention with flashy bonuses and other promises. They will do everything they can to secure your business, especially if you show some preliminary interest.
We're not saying that the sites that we've excluded from the list above are completely unsatisfactory. Maybe there are sites that are up and coming that haven't yet come to our attention. Or there could be a site we checked out that fell short at the time but has since made improvements.
If you do come upon a site that we haven't listed, you have all the tools you need to check them out. Review the six core categories that we listed, so you can do all the necessary research. Perhaps you'll find that one or more of these sites can meet your specific needs while still providing enough balance across the key qualities to handle your business adequately.
Before you can do any of that research, however, you have to understand what betting on Grand National betting sites entails. Let's take you through the process so that you can see how each of the qualities that we listed above come into play. In that way, you'll be ready to do your research, choose a site widely, and get to placing bets on the Grand National and anything else you might fancy.
The Setup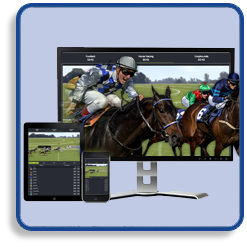 When you first start to show some interest in betting on sports betting sites with odds on the Grand National, you might be contacted by them once you provide your e-mail address and a password. You likely won't have to provide any funding initially, but you can usually look around and see what the site has to offer with just this initial information. If the site is worth its salt, it will do what it can to proactively show you what it has to offer.
So, what should you be looking for when you check out the site? Well, you should make sure that it's easy to navigate and find what you're looking. You shouldn't need to be extremely computer savvy in order to make wagers, because the whole process should be intuitive.
You should also be aware of the site's reputation for actually working without needing maintenance or suffering glitches. Since you're interested in horse racing, you probably know that it is a sport that is always going on, at all times and from all over the world. That means that there are often times when you'll want to make a wager at a moment's notice if the right opportunity presents itself.
You won't be able to make those last-minute bets if the site in question is slow to load or under maintenance. Along those same lines, you should make sure that there is a strong mobile component to the site. Betting apps are an absolute necessity these days, and you should be wary of Grand National racebooks that don't give you that kind of capability as part of their services.
Another thing that you should look for before you actually commit to any of the Grand National online betting sites is the types of funding options they can provide for you. Look for information on their website which lists banners of the different credit cards and other methods of payment that are available to you. Maybe a site representative will reach out to you and explain these options in-depth.
Why is this information important?
Well, you might think that funding your betting is as simple as taking out the credit card that you prefer and typing in the numbers. And you might be lucky enough for that to be the case.
But you have to be aware that sometimes your preferred card might not be a valid option. Maybe because the site hasn't struck a deal to accept payments from that particular card. Or the credit card company itself might balk at allowing their funds to be used for online gambling.
As a result, you need to have a backup plan or two in place. Real money Grand National online racebooks that give you the most options will come in handy when you have to reach down into those backup plans. It's not necessarily about the sheer number of betting options, it's more about a site having quality options available to you.
And these options should go beyond just credit cards. You might find that bank transfers are the easiest way for you to transfer funds to your betting account, because there is a lack of fees attached. Or you might prefer to use third-party systems, like PayPal, which are useful because of the intuitive way that they connect to other online companies.
Perhaps you have the inkling to use cryptocurrency to fund your activities at Grand National betting sites. For those who may not realize it, these digital coins can be really beneficial to online betting, because of the anonymity they provide and because of how quickly they settle deposits and withdrawals. Grand National betting sites that give you the option of funding your account with coins like Bitcoin or Ether can really be helpful in some cases.
Again, it's all about flexibility. So, look for Grand National betting sites that have a lot of variety for funding options. You might not consider it important at the start, but it could come in handy once you're in the middle of the action.
The Grand National Horse Race Betting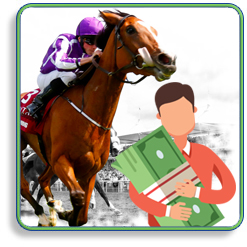 When you initially look for Grand National racebooks, you might only be concerned with getting access to that particular race. But what you should be thinking, at least in the back of your mind, is what happens once that race is over. What other types of events will you be looking to bet?
After all, if you can keep all of your online bettings in a single place or maybe just a few, it can really help you keep things in order. Ideally, you might find one of the top betting websites which give you access to every type of opportunity you can imagine. And those opportunities might even go beyond horse racing.
Most Grand National betting websites also branch out into other sports in terms of what their customers can bet on the site. In recent years, more and more sports have come under the umbrella of those that can be wagered legally. Horse racing has always been bet legally in most jurisdictions, of course, but now you can also bet on football, basketball, soccer, or just about any other sport under the sun.
A site that can handle a wide range of action can really be a benefit to you. You should also be aware of the types of bets that they can handle. Some people like to bet on sports using unique bets like propositions and futures, since these often payout at a better level than normal win-or-lose type wagers.
Real money online casino gambling can also be a big part of Grand National online betting sites. Sites can often bring your favorite casino games, such as video poker, slot machines, or table games, right to your fingertips. If that is important to you, you'll need a site that acts as a de facto casino for you as well.
As far as horse racing is concerned, you should make sure that the Grand National betting sites that you're exploring covers all the action that you prefer. For instance, the Grand National is a jump race, which is a kind of catch-all term that includes steeplechases, hunt racing, and any other type of races where a horse must jump over some sort of obstacle at some point. If that is your area of interest, you should sign up with a site that lets you bet on jump races beyond just the obvious, big stakes races.
You might want to stick to Thoroughbred wagering, or you could look for other forms of the sport, like harness racing. It's important that you know exactly what you can and cannot bet at Grand National betting sites. Variety is the spice of life, and it can also spice up your online wagering.
Bonuses can also add to your online betting experience. One of the first that things that you'll notice when you begin researching Grand National online racebooks is that they will offer you some sort of bonus just for signing up. You might even be lucky enough to find one that is tied directly into the Grand National.
You have to realize that you can't get too carried away when you see these bonuses. Just about every site will offer them, often within a similar range or even more lucrative than the one you might be considering. And the best Grand National betting sites will keep these bonuses coming even after you've been betting with them for a while.
Types of betting bonuses include:
All of these different bonuses are usually subjected to restrictions which say how you can use them and how much you need to bet before you can realize the winnings from them. In other words, free bets aren't actually free. If they were, the Grand National betting sites offering them wouldn't be in business for very long.
Look for the sites that are offering the most aggressive bonuses in the areas of wagering that interest you the most. If horse racing is your thing, you should be focused on what they can give you in terms of that sport. Or, if you like to spread your wagers around, you should be looking for all-purpose bonuses that give you the widest coverage.
You should think of bonuses as a kind of icing on the cake when it comes to selecting Grand National racebooks. They shouldn't be the sole reason that you pick one site over all the others. But, if all of the other key areas that we've mentioned are in place, bonuses can be an excellent way to break the tie between sites that are otherwise pretty similar in how they do things.
The Process
One of the common mistakes that people make when choosing real money Grand National betting sites is that they focus on the wrong things. Or to put it more accurately, they only focus on a few things and leave out some of the most important areas of the whole process. And one of those areas is the system by which the site in question handles deposits and withdrawals.

The process of deposits and withdrawals is crucial because it is how your money will be changing hands. First of all, it should be easy for you to enter money into your account and withdraw from it using the site. That goes back to what we said about the site being easy to use on the whole.
Grand National betting websites, even the best ones, will put restrictions on how and when you can deposit and withdraw. That is not a bad thing. In fact, it shows that the site is responsible and keeping an eye on everything that is going on monetarily at their site.
What is important, from your perspective, is how fair these guidelines are. And once you decide that they are fair, you need to feel reassured that the site will follow them. If they don't, you could find yourself waiting for winnings that will never show up in your personal account.
One of the hallmarks of an unreliable betting site is one that doesn't follow through on the regulations that they themselves have instituted. This usually happens when you are trying to withdraw their money. They will come up with all kinds of excuses why this can't happen, but, in reality, it means that they either haven't managed their operations well or are actually trying to scam you.
You can't deal with sites like this. Nor should you be dealing with sites that don't do what they can to handle problems with deposits and withdrawals. That is one of the areas where a site's customer service will really come into play.
Right from the beginning:
When you sign up for Grand National betting sites, you will likely start to get acquainted with their level of customer service. The best Grand National online racebooks will immediately be in contact with you via a representative who is assigned to work with your account. This representative should help you with any initial questions that you have and offer contact information so you can get in touch with them.
They should also be directing your attention to any promotions or offers that might align with your specific betting interests. When it comes to this, you should make sure that these offers are handled professionally. You should be able to say no without feeling badgered and berated.
We saved customer service for last because of how important it is in terms of helping you get the best possible experience at Grand National online racebooks. The best sites can provide you with customer service that is top-notch. Anything less should be a big red flag.
Betting on the Grand National Horse Race Online
The Grand National is a jump race held at Aintree Racecourse in England each spring. It is open to horses who are seven years or older and have performed up to predetermined standards in other steeplechases in their careers. Held on a grass racing surface, the race takes place over a distance of a little more than four miles.
That distance is one of the characteristics that might stand out to fans who are used to watching flat horse racing in events like the Kentucky Derby. On the flats, horses are generally only required to run around a mile or a little more. Grand National betting puts much more of a strain on horses in terms of the distance that they have to cover.
The horses have to make it over 30 jumps during the course of the race. At any time that they fail to make one of these jumps, they are essentially disqualified from winning. Having to make it over these obstacles requires horses to have incredible strength to go along with speed and stamina.
There are also far more horses entered in a typical Grand National than is the case with flat stakes races. That makes it even more difficult for a horse to come out on top. But it also makes for a fascinating race to bet since you have the chance of getting lucrative odds even on the race favorites.
When it comes to placing bets on the Grand National, you can keep it simple by picking just a single horse. This is known as a straight bet. You might pick that horse to win the race, or you could pick it to finish somewhere high in the order of finish, which gives you more chances to win even though it reduces your potential payout.
Straight bets are the easiest to hit and can give you a chance to make a solid profit. For those who really want to score big, you might be better off with exotic bets. These require you to pick multiple horses in the race (or over several races).
Think of exotic bets as the horse racing equivalent of a lottery ticket. You can win a lot of money for a small wager. But your chances of winning are relatively slim because of all the things that have to go right.
Common types of exotic wagers include:
Once you know what kind of bet you want to make, it's simply a matter of picking your favorite horses for the race. This can be done by checking racing forms or watching previous races. Or you can just take your chances with your favorite names or numbers, which can work in a small sample size but isn't recommended if you plan to wager on horse races often.
You also need to decide how much you want to wager on the race. Obviously, risking more will mean the chance for you winning more, even with straight bets. You'll have to make this decision based on your betting budget, your confidence factor in the horse or horses that you like, and whether you want to just make a small profit or you want to come out of the race with big earnings.
Conclusion on Grand National Online Racebooks
In terms of jump races or steeplechases, however, you like to term them, it's hard to find one as important and prestigious as the Grand National. Its history alone lends importance, but when you consider the big purses that are at stake even today, it still ranks right near the top in this style of horse racing. And it's also hard to beat in terms of the betting opportunities it offers to those with an interest in it.
Before you can really take advantage of any of that though, you really need to choose wisely among the real money Grand National online betting sites that are available on the internet. The wrong choice could come back to haunt you even if you back the winning horse. But the right site will likely be your one-stop destination for all of your online betting purposes.
[ Back to Top ↑ ]