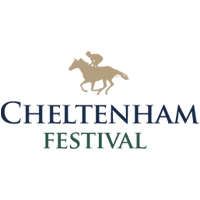 Cheltenham Festival betting sites are the best way for you to make wagers on this unique horse racing extravaganza if you can't actually make it out to the location of the races. Over the course of four days, just about every age and discipline of jumping race horse is represented at Cheltenham in one incredible event. It's the kind of thing that bettors would never want to miss and, with the right Cheltenham Festival betting websites on your side, you won't have to.
The sport of horse racing is often highlighted by single races that stand out from the rest. These races, such as the Kentucky Derby in flat racing or the Grand National in jump racing, are usually the standout events. There is nothing else on the cards for those days that can match them. As a result, bettors can feel at a loss if they don't have a good feeling about those particular races.
But placing bets on the Cheltenham Festival provides a remedy to that by giving bettors the opportunity to wager on 28 races over the course of four days. These are all jump races, which means that at some point, horses must leap over some kind of obstacle. Jump racing is a favorite of many horse racing bettors because the unpredictability of the jumps lends itself to excellent wagering opportunities.
As part of the Cheltenham Festival, you can see all kinds of horses competing. And the races are divided up into many different distances with horses of all different experience levels. But these aren't just any races. Most of the events at Cheltenham fall into the Group One category, meaning that they feature only the very best competition.
That kind of event is catnip for any horse racing player with any kind of betting interest at all. But the likelihood of every person who would like betting on these races making it out to England to wager in person is slim. And many of these people also don't have access to off-track wagering facilities where they are located.
Luckily for them and—if you fall into that category—you, Cheltenham Festival betting sites can come to the rescue. All you need is a connected device and some funds for your betting account. Once you have signed up to one of these sites, all you need to do is choose the races that you want to bet and get to it, leaving the site to take care of the rest.
Considering you are placing a lot of trust in Cheltenham Festival betting websites to handle these wagers properly, it is important that you choose a site which is reliable and trustworthy. But it takes more than just that level of basic competence for a site to be one you should consider. There are many other factors which go into the online wagering experience, all of which should be considered when deciding upon a site.
It can be a confusing process to choose a site to bet on the Cheltenham Festival without going in the wrong direction. There is no shortage of sites that will allow you to bet on this particular festival and other horse races through them. But very few can give you the all-around experience that will ensure that placing bets on the Cheltenham Festival is safe, your needs are met, and your bottom line is boosted as much as possible.
You shouldn't settle for less when deciding upon Cheltenham Festival racebooks. The research process should include checking up on these sites on your own as well as using outside resources which help you choose between them. Picking the right site could eventually lead to you using it for all of your online gambling, so you should really take your time and do the proper diligence before settling on one.
With that in mind, we're here to help you out with our list of what we believe are the best Cheltenham Festival racebooks on the internet. We also want to show you why these sites are separated from the others by examining the common qualities that the top sites possess and how those qualities work in the online gambling world. And finally, we'll go over the Cheltenham Festival in terms of the races that are included and the ways that you can bet on those races.
The Top Cheltenham Festival Betting Sites
The best way to begin is by simply showing you our list of the finest Cheltenham Festival betting sites. You might recognize some of these sites, as many have built an impressive brand in the online gambling world. Other might be new to you, but all of the sites listed below stood up to our standards:
We didn't come to this list lightly. On the contrary, we've done a lot of research during this process. That means not only checking out each site ourselves for their merits, but also listening to the feedback of other bettors in terms of the experiences that they've had at these sites.
We also understand how the online betting process works and realize that there are certain qualities which sites much possess to do the job of handling your wagers correctly. And these qualities go beyond the obvious of just being trustworthy. It means having the know-how and wherewithal to handle thousands of dollars of wagers from all around the world, along with possessing the decency to have the best interests of their customers at heart.
There are six areas in which the sites to bet on the Cheltenham Festival should excel. If they can do a good job in these areas, they pretty much have the online gambling experience pretty well covered. Those areas are:
If you discover that all of these areas are working properly, chances are you've found one of the Cheltenham Festival betting sites that we've listed above. Maybe you might have come upon one that we haven't included, either because it only in its infancy or because it has undergone recent improvements. But what you can't afford to do is to take for granted that all of these qualities will automatically be in place.
It's common for people who are anxious betting on the Cheltenham Festival to make their decision on a site quickly. They might do so because they are seduced by the flash of the graphics on the site. Or it could be because they feel that the bonuses they are being offered are too good to pass up.
What can happen if you are seduced in this manner is that you might overlook some of the substance that is required to form a top Cheltenham Festival betting site. Qualities like top customer service or plentiful funding options might not tilt the meter too far in terms of excitement. But they form the backbone of a reliable site.
Don't just take the word of the site that it has everything in order. Make sure that you check it out for yourself. Even for the Cheltenham Festival betting sites that we listed above, which we highly recommend, it's better to take a look for yourself before deciding.
You might discover that one or two of the sites on the list is better suited for what you need out of your betting experience. After all, while we recommend those sites, we're not saying that they're absolutely perfect. Look to see where the site is particularly strong and then decide if those areas matter to you more than other considerations.
The biggest mistake you can make is to simply pick any site without doing at least a quick check on it. This can lead you down the road toward possibly not collecting on the winnings you've amassed or perhaps even getting scammed out of your money completely. If you don't take your bets lightly, you shouldn't take your choice of Cheltenham Festival betting websites lightly either.
With that in mind, let's talk a little bit about each of the qualities that we listed above to give you a deeper understanding of how betting on Cheltenham Festival betting sites works. Once you have this knowledge, the ball is in your court. Do your research and you can't really miss.
Customer Service
We start this discussion off with customer service because it ultimately might be the most important characteristic of all when considering which Cheltenham Festival racebooks to choose. Even if the site is lacking in other departments, it can make up for it to an extent by going out of its way to rectify any problems or errors. How they treat you in terms of customer service can also go a long way to helping atone for other shortcomings.
Customer service outreach should start the moment you signify any interest whatsoever in the site, perhaps by entering an email address. The site representative should be immediately asking your areas of betting interest and explaining why their site is the one to choose. And they should be doing all of this in as courteous a manner as possible without being pushy about it.
Customer service at Cheltenham Festival betting sites also requires them to have a firm understanding of what you're seeking from the site. They should have a representative who keeps an eye on your account at all times so that they have a firm knowledge of it. With this in place, you should be able to communicate with them when there is a problem without a lot of unnecessary explaining slowing the process down.
Another important facet of customer service is the speed with which the site works to solve your problems. If you find days or weeks have passed by without your concerns being addressed, it can make you feel unimportant or like there is something funny going on. What should happen is you should feel like your problem is the number one priority at the site, even if that isn't the case, and you should feel like all hands are on deck to try and make this problem right in one way or another.
Deposits and Withdrawals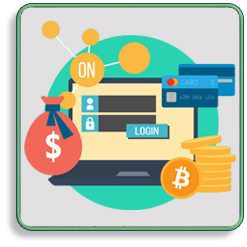 This is another one that we like to put right up front because it is too often overlooked by people wanting to bet quickly without making a well-considered choice. Your money is essentially at stake when you decide to bet online, and you should possess absolute peace of mind that the money will be taken care of and get to where it needs to go without fail and in a timely fashion. That can only happen within a solid system of deposits and withdrawals, which all the finest betting websites possess.
When it comes to deposits, it should be an easy process in terms of the mechanics of the site for you to enter money into your gambling account. You should also have options in terms of how you want to make that deposit, which we'll talk more about when we look into funding. It should be clear how quickly you will be able to wager upon starting the process of depositing your money.
Most Cheltenham Festival betting sites aren't sticklers about deposits, at least not compared to withdrawals. That makes perfect sense because, when you're withdrawing money, they are losing out on any potential profits they might make from wagers with that money on your site. It's understandable then that there might be some restrictions placed on the amount of money that you can withdraw and the timing of your withdrawals.
These restrictions should not cross the line into being unjustly harsh to the point where you feel like you're committing some sort of crime every time that you try to get money into your personal account. And the guidelines put in place for deposits and withdrawals at Cheltenham Festival betting websites should be followed without fail. They expect you to live up to your end of the bargain, so don't even think about letting them slide on theirs.
Funding Options
This is another underrated part of the online gambling process that can come back to haunt you if you don't take into consideration when choosing your Cheltenham Festival betting site. You might be lucky enough that your first choice for funding is one that is allowed at the site and that there are no issues in that department. But even if that is the case, having the flexibility to go in another direction can be really helpful should you change your mind down the road.
For example, you might be comfortable paying by credit card to start betting on the Cheltenham Festival racebooks, and that is indeed the most common method. But many credit cards can impose pretty daunting fees for their usage if you don't pay before the deadline each month. Those fees can drastically reduce the impact of any winning bets you might be able to make.
That's why it's a major positive if the Cheltenham Festival racebooks on your wishlist have other alternatives for funding. These alternatives might include bank or wire transfers, online payment companies, or even cryptocurrency like Bitcoin or Ether. Each of these methods of funding carry with them certain benefits that can be much more useful to bettors than what credit cards can offer.
In terms of credit cards, it's always a bonus if the Cheltenham Festival betting site you're checking out has a wide range of them listed on their payments page. If they do, it means that you'll have options should something unexpected come up to prevent you from paying with your chosen card. It's all about flexibility when it comes to funding options, and the more of it you have, the better it will be for you at these sites.
Betting Opportunities
You're here looking at this page because you're interested in making online wagers on the races involved in the Cheltenham Festival. At the very least then, you should make sure that the site you choose can give you access to bet on every one of those races. From there, the amount of betting variety that you'll need from the sites to bet on the Cheltenham Festival will depend on your own interests.
Perhaps you are only interested in jump races like the ones at Cheltenham, or maybe you have an interest in racing on the flats. You might even want to go further than that into other types of horse racing such as harness racing. Whatever your favorite type of racing might be, you should be able to find the website that gives you access to any and all of it.
Beyond that, Cheltenham Festival betting sites can go beyond mere horse racing betting into the realm of betting on other sports. This is certainly true these days more than ever, since more and more jurisdictions are allowing wagering on team sports than have ever done before, meaning that wagering on those sports online is also pretty much in the clear from a legal standpoint. As a result, the best betting sites generally have full sportsbooks as part of their operations so that you can get that kind of action as well.
On top of all that, there are many Cheltenham Festival betting sites which allow you to wager on casino games from your connected device without having to make a trip to the one nearest you. Imagine the convenience of having your favorite video poker, slot machines, and table games all brought right to your fingertips by these sites. You should be looking for a site that gives you the widest range of betting options since it will spare you the need of having to go to many different sites to get all of the action that you crave.
Bonuses for Bettors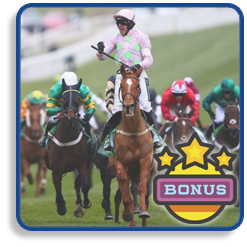 One of the first things that you'll probably notice when you visit Cheltenham Festival racebook are the bonuses that are offered to you. You'll see banners for deposit bonuses once you sign up. It's even possible that you might come upon a site that offers you free wagers on the races involved in the Cheltenham Festival.
If all that seems too good to be true, you're on the right track. First of all, you shouldn't be surprised or blown away by any offers that come to you right off the bat from Cheltenham Festival betting websites. After all, these bonuses are a must for any competitive site, or else they will quickly get left behind by other sites who will make those offers without hesitation.
In addition, you can't expect the bonuses offered by Cheltenham Festival racebooks to be complete without a catch. Most of them come with restrictions known as rollovers attached to them. These rollovers ensure that you will be actually placing bets on the Cheltenham Festival with the bonuses and free wagers offered rather than simply pocketing the money and running.
This is not to say that bonuses aren't important when you're deciding among possible Cheltenham Festival betting sites. On the contrary, you can use bonuses as a way of working against the built-in advantage that the house has when you bet with them, thereby increasing your chances of making out with a profit from your online gambling. Just be sure to not get carried away with the first offers that you see without checking on the site's feasibility in other categories that we've mentioned.
Site Functionality and Mobile Betting
First of all, you should be checking out your Cheltenham Festival betting websites to make sure that they are free of glitches or other technical problems that could potentially come between you and making a wager. If you are researching a site and find that it has numerous broken links or pages not found, or realize that pages are taking forever to load, you should consider looking elsewhere. These are the kinds of malfunctions that will prevent you from getting your bets in on time.
Beyond the site actually working as it's supposed to, your Cheltenham Festival betting site should also be easy to navigate. The horse racing world flies by at breakneck speed, with races taking place at different locations in the world at all hours. If you want to bet on one of the races at any given moment, you'll need to know that you can get where you need to go on the website without having to stop and think about it.
All of these issues can be explored by simply taking a quick tour of a site. It shouldn't take you more than a few minutes to see if you can spot any of those red flags that we've just mentioned. That little bit of effort will make a great deal of difference in the long run, preventing you from experiencing potential disasters where you are unable to get potentially lucrative wagers in on time.
Mobile betting efforts by Cheltenham Festival betting sites should also go in tandem with the sites themselves in terms of functionality and ease of use. When you are dealing with trying to get wagers in even if you aren't near your computer, the convenience of a betting app is hard to overstate. That's why you should be on the lookout for those apps that get good reviews from customers.
How to Bet on Races at the Cheltenham Festival
As we said earlier, the Cheltenham Festival contains many different types of jump races over the four days that it takes place. To find winning horses for each of those races, you should first do a little research on how each of those races differs from one another. And you should also set out to learn as much about the horses in the races you want to bet, either by reading statistical information in racing forms or by watching past races in which the horses have competed to get a feel for their performances.
Once you have an idea of which horses you like in a particular race, you then have to decide which kinds of bets you'd like to make on a Cheltenham Festival betting site. Bets can be as complicated or as simple as you'd like to make then. To keep it simple, betting on a single horse in a single race is known as a "straight bet."
Straight bets include picking a single horse to win the race. Or, to give yourself even more of a chance, you can bet on a horse to finish somewhere high in the order of finish, meaning that it could pay off even if it doesn't win the race. If you're a person who likes the idea of giving yourself the best chance to make a profit, even if it's a small one, straight wagers are for you.
But if you're more adventurous and want to make a lot of money on a single race and a small wager, "exotic bets" might be more your speed. An exotic wager is one that includes more than one horse in either a single race or multiple races. Exotic bets can be difficult to hit because you need every part of them to go right to win, but they can compensate for that difficulty by paying off a large amount even on a very small amount of money bet.
Some of the most common types of exotic wagers are:
The Races in the Cheltenham Festival
The Cheltenham Festival takes place in the month of March ever year at Cheltenham Racecourse. This course is located in England and is known for the sheer number of high stakes races that will take place. Over the course of four days, you can expect to see 28 races with all kinds of top competitors involved.
The highlights during this four-day period are the Group One events. Group One races are the highest caliber of racing in the entire world. Only the best horses have even the slightest hopes of winning these races, and those top horses are drawn by excellent purses.
Amazingly, half of the 28 races at the Cheltenham Festival are characterized as Group One events. Here are the details on those:
Supreme Novices Hurdle: 2 miles and ½ furlong over hurdles
Arkle Challenge Trophy: 2 miles over fences
Champion Hurdle: 2 miles and ½ furlong over hurdles
Mares' Hurdle: 2½ miles over hurdles
Baring Bingham Novices Hurdle: 2 miles and 5 furlongs over hurdles
RSA Chase: 3 miles and ½ furlong over fences
Queen Mother Champion Chase: 2 miles over fences
Champion Bumper: 2 miles and ½ furlong on the flats
Golden Miller Novices' Chase: 2½ miles over fences
Festival Trophy: 2 miles and 5 furlongs over fences
Stayers' Hurdle: 3 miles over hurdles
Triumph Hurdle: 2 miles and 1 furlong over hurdles
Spa Novices' Hurdle: 3 miles over hurdles
Festival Gold Cup: 3 miles and 2½ furlongs over fences
In case you're wondering, fences are obstacles that tend to be immovable while hurdles can indeed be removed from the track. A stayer is a horse who is used to running long distance. And a novice, in this context, is a horse who has never won a jump race in its career up until that point.
These races are also split up by the age and gender of the horses in some cases. All totaled, they can give you the widest breadth of jump races at one place and time in the entire world of racing. Along the way, this variety also means that the betting possibilities are practically endless, which means that the action you can get on Cheltenham Festival betting sites can't really be replicated anywhere else.
Conclusion
We've explained to you in this article a little bit about what makes the Cheltenham Festival such an extravaganza of racing, perfect for casual bettors and hard-core horseplayers alike. No matter what might be your favorite type of jump races, you can be pretty assured that it will be on the docket at some point during those four days. And you can also be assured that you can wager to your heart's content knowing that the value that you can get from the right wagers at this festival is hard to match anywhere else.
But none of that will matter much if you don't take the time to choose the very best Cheltenham Festival betting sites before you get started. The right bet on the Cheltenham Festival during those four days can make you a temporary winner. Picking the right Cheltenham Festival betting site is the kind of decision that will pay off long after the last winner has crossed the line at the Cheltenham Festival for that particular year.
[ Back to Top ↑ ]