Melbourne Cup betting sites are what you need if you want to wager on one of the most unique events in the entire sport of horse racing. You can get the betting access you need without ever setting foot in Australia, which is where the race is held each November. In this way, you can be a part of the action and win some money from betting on this and other horse races and sports events.
When it comes to wagering, few sports have ever possessed quite a grip on the culture of the world as horse racing. A lot of that comes down to the legal aspect of it. Whereas many jurisdictions didn't allow betting on most sports, horse racing betting has generally been considered legal since the very beginning of its existence hundreds of years ago.
In terms of betting on the races, it used to be that fans had to actually make it to the track to get it done. Bookmakers could also be an option, although those individuals could often be unreliable and disreputable. More recently, off-track wagering facilities allowed fans to bet on races from a distance, but not all fans are located within reasonable traveling distance from these sites.
Online gambling has answered a lot of those questions for racing fans. With just an internet connection and a device, fans can bet on just about any imaginable horse race in the world at any time of day or night. And most of these sites allow for betting on much more than horse races.
When you're talking about horse races that are ideal for gamblers, the Melbourne Cup stands right near the top of the list. It is a wildly unpredictable race that features horses traveling an extremely long distance against fields of extremely significant size. That means that the chances to win a lot of money even with a small amount of money are amplified.
The Melbourne Cup is an extremely popular race, one that is often known as "the race that stops a nation" because of the amount of interest in it in Australia. That means that you can get lots of good information on the horses, which isn't always so easy when dealing with less-important races. As a result, you can make your bets on the race with a lot more clarity.
Real money Melbourne Cup betting sites won't be that difficult to find when you go searching for them on the internet. After all, the race is extremely popular in international circles, and betting sites want to provide access to events like that to draw in the most customers. It wouldn't be surprising if you found some betting bonuses that were tied into the race as well.
Yet the sheer number of Melbourne Cup racebooks can also be problematic as well. After all, how can you possibly know which of these sites is reputable? And will you able to tell right off the bat the sites that give you the best bonuses or access to the most sports events?
Well, the bottom line is that you can't know any of that information without doing some research first. The fact that you've come to this site is an excellent beginning, without a doubt. Now, it's just a matter of reading ahead and putting in the work to ensure that the Melbourne Cup betting websites are top of the line in the world of internet gambling.
We're here to help you do that by providing you with our own well-researched recommendations for the most beneficial Melbourne Cup online racebooks on the web right now. In addition, we'll show you how we made those selections by explaining the online betting process and talking about the qualities that these sites should possess. Finally, we'll take a look at the details of the Melbourne Cup and give you some information about how you can be placing bets on the Melbourne Cup in no time.
Discovering the Top Melbourne Cup Betting Sites on the Internet
The world of online gambling grows every day. As more people discover how convenient it is and more jurisdictions confirm its legality, it's showing no signs of slowing down. It seems like each new day brings a slew of new sites that want to be in charge of your gambling money.
Need proof? All you have to do is search for the sites that allow wagering on horse races like the Melbourne Cup and see how many pop up. You're likely to find pages and pages showing up on your screen, one listed after another and all boasting that they're the best.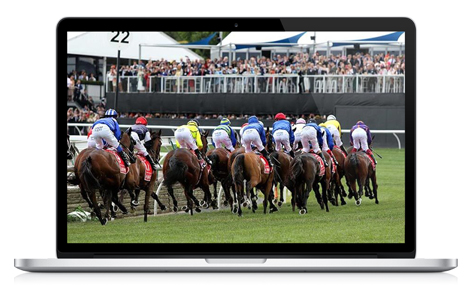 The problem is that you can't tell which real money Melbourne Cup online betting sites are the best simply by looking at the descriptions in search engines. You can't even tell by visiting them, although that is a part of the process. It's good to have some resources at your disposal as a way of breaking through the clutter of these Melbourne Cup online racebooks and finding out which ones are worthwhile.
We consider the list above to be a comprehensive representation of the best Melbourne Cup betting sites. These real money Melbourne Cup online racebooks might be recognizable to you because they are quoted by sports media when referencing certain odds. Or you could be familiar with them if you've done some sort of betting on the Melbourne Cup.
These sites have gained that renown by being among the best. Over years of experience, they have proven that they can be trusted and that they have what it takes to cater to events like the Melbourne Cup, which will draw intense betting interest. In addition, customer feedback has also shown them to be ones that draw the praise of discerning bettors.
All of these factors certainly played into how we chose them. But we also selected them by subjecting them to a series of tests, so to speak. We wanted to make sure that they ranked well in certain qualities that are integral to the online wagering process.
Those qualities come into play in the following categories:
Deposits and Withdrawals
Customer Service
Funding Choices
Variety of Bets Available
Meaningful Bonuses
Site Functionality and Mobile Betting Availability
When you sit down to make wagers at a Melbourne Cup betting site, which includes the entire process, you will notice how all of these qualities come into play. Some of the sites that we listed do better in certain categories than others. But all provide a relatively solid foundation in all six.
As such, they can get the job done if you were to just pick one of them out of the list and go from there. But we suggest that you use this list of the best Melbourne Cup betting sites as a mere jumping-off point in your search. If you simply sign up with the first one you see, you might be missing out on one that fits what you're seeking from your own particular experience.
Using the characteristics above to judge, you might also be able to locate other sites that aren't listed here that might indeed be deserving of your online gambling business. It could be that certain sites are just starting out or have undergone changes for the better. Just because they've escaped our notice, it doesn't mean that they should escape yours.
The bottom line is that you have to really research your choices when it comes to real money Melbourne Cup racebooks. If you sign up for one sight unseen, the best-case scenario is that you get lucky with one that fits what you're looking for. But the flip side of that is that you can end up on a site that isn't on the level or just can't deliver on the promises it made when you signed up in the first place.
With that in mind, let's walk through those six key qualities. What does it take to be considered excellent in the various aspects of online gambling, and how can you know if that is the case? Read on to find out and you'll be ready to conduct your research.
Deposits and Withdrawals
The best Melbourne Cup betting websites will make it clear what their system of deposits and withdrawals might be by including the information on their website. Or they'll tell you about it when you are looking into signing up so you can decide if it works for you. In any case, it won't be a mystery to you.
You can expect these sites to follow up on what these guidelines are no matter the circumstances. What will often happen with sites that aren't on the level is that they will continuously change up what these guidelines are supposed to be, especially when you're trying to collect money from them. It's important that you be able to trust them when it comes to depositing money into or withdrawing money from your betting account.
Most of the Melbourne Cup betting sites will include restrictions related to the timing of transactions or maybe even the size of them. Again, this is only problematic if you find that these restrictions are overly harsh. Or if you find that they tend to adjust these limits as they go.
Deposits and withdrawals might be the most important of all the characteristics of a real money Melbourne Cup betting website because they deal directly with how and when you receive your money. Yet many people tend to gloss over them, perhaps because they think that they aren't exciting or because it doesn't relate to the actual betting. Take the time to acquaint yourself with the practices for deposits and withdrawals so you don't regret it down the road.
Customer Service
Reliable customer service at Melbourne Cup betting sites is as much about the "how" as it is about the "what." In other words, how can you get in touch with site representatives when a problem arises with your account or one of your bets? What you should be looking for is a site that gives you direct access to one of their representatives, ideally one who knows the details of your account at any time of the day.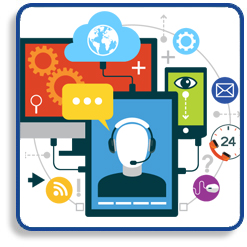 It's not uncommon for online sportsbooks with odds on the Melbourne Cup to try to pitch you different bonus offers and promotions related to your betting at different times. Unfortunately, some of the lesser sites might do this in an unprofessional or berating manner, which can lead to a very uncomfortable experience if you're on the other end of it. All communications from real money Melbourne Cup online racebooks should take place in a respectful, professional, and timely way.
Problems that arise in terms of online wagering can be plentiful and various. After all, you're dealing with technology, which isn't always reliable, and you're dealing with bets of all nature, from horse racing to other sports to casino games, each with their own sets of rules and regulations. What you should be looking for from the customer service department of top legitimate betting sites is that they are willing to address these problems when they do arise in as rapid a fashion as possible.
Not all problems will be solved to your liking, so don't blame a site if a decision doesn't go your way or if you think a ruling of some sort is unfair. Instead, judge their customer service by the effort that they made to rectify the problem. Look at whether or not you feel the problem would have been handled sooner and more to your liking if you were a bigger bettor; if that answer is yes, you might want to consider joining another site.
Funding Choices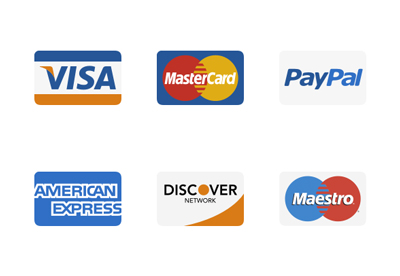 The finest Melbourne Cup online racebooks will bring you different options in terms of how you deposit your money. They might even advertise this right up front, giving you the exact number for how many ways you can deposit or collect.
Credit cards are the most common method of funding at Melbourne Cup betting websites. If online betting sites with odds on the Melbourne Cup offer you the option of paying with a wide range of credit cards, you can choose the one that suits you best, perhaps because of a low-interest rate or better rewards.
Anything that can help out your bottom line when you are participating in online horse race betting should be sought out if at all possible.
Although credit cards are indeed the main method of funding at real money Melbourne Cup betting sites, they shouldn't be the only one. Look into sites that allow funding from sources that might be a little off the beaten path, such as bank transfers or third-party online payment companies. These sources might be cheaper than credit cards and could offer more flexibility to you.
One of those unusual methods of funding an account that can really work for you when online gambling is cryptocurrency. The digital coins that have soared in popularity over the past few years are more than just for investing. They can also give you the ability to pay into your gambling account quickly and with absolute privacy.
Variety of Bets Available
When you're talking about the entire sport of horse racing, it goes beyond just Thoroughbred racing. There are also other forms like harness racing and jump racing, for example, that can also bet as they take place at tracks throughout the world. Melbourne Cup betting sites that don't include these options won't provide you with the full experience.
You should also consider how deep into the sport of Thoroughbred racing these Melbourne Cup racebooks will go. A site that can only give you access to the biggest races might mean that you miss out on other excellent betting opportunities. Look for the sites which can bring you action from the widest variety of tracks taking place at all times of the year.
The Melbourne Cup betting sites that you encounter might also leave room for you to do other types of sports gambling. It's just a matter of lining up what your interests might be with the sports that the site offers to you in terms of a gambling opportunity. You should also be aware of sites that give you different bets, such as propositions or futures, other than just who is going to be the winner of a particular game or match.
Casino gambling these days goes far beyond what you might be able to do at some high-class location crowded with people. You can get all the games that you love at Melbourne Cup betting sites that also include some sort of online casino aspect. Ideally, the site that you choose would let you bet on a horse race in the afternoon, a baseball game at night, and play a little video poker after hours, making it a one-stop shop for all that your gambling desires.
Meaningful Bonuses
Even Melbourne Cup betting sites that we don't necessarily recommend will offer you bonuses. If they don't, they'll quickly fall by the wayside. After all, the world of online gambling is extremely competitive, and if these sites don't do right by their potential customers, they won't get very far.
The key to this whole equation, however, is that the bonuses at Melbourne Cup betting sites should be meaningful. They should look into events you really care about. Otherwise, you might just force yourself to make bets to take advantage of your bonus and satisfy rollover requirements, in which case they won't really be too much of a bonus after all.
As for rollover requirements, they are also par for the course at real money Melbourne Cup online racebooks, even the best ones. Otherwise, you would be able to take advantage of them and simply take the bonus and run, so to speak. You should consider trying to find rollover requirements that are low, especially on the events or sports which you prefer to bet.
In addition to all that we mentioned above, you should be on the lookout for Melbourne Cup betting sites that keep their bonus offers consistent over the length of time that you'll be with them. Most sites will pile on the bonuses at the beginning in an effort to draw customers into the fold. But top sites will keep them coming months, even years, after you've been with them.
Site Functionality and Mobile Betting Ability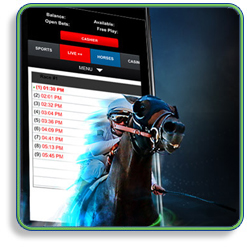 It might seem like common sense, but choosing real money Melbourne Cup betting sites that works consistently should be high on your priority list. If you end up at a horse race betting site with odds on the Melbourne Cup that fails to deliver the basics in terms of its technical capabilities and user interface, you could get really frustrated in a hurry. That could mean the betting site is down for maintenance when you are trying to place your bets or the horse racing bets that you are trying to make aren't actually going through.
In addition to the site actually working, it should also be easy to use. If you find that you're helplessly looking at a page and can't figure out how to get where you want to go, it might not be your issue. It could just be that the site is unnecessarily busy and complicated, meaning that you might have a hard time navigating it in a hurry if you're looking to make a last-minute wager.
Mobile betting is something that is simply a must-have in this day and age. It's simply unlikely that anybody will have the time to just sit around and make bets at their leisure while parked in front of their computer at home. Betting apps that can keep the action going for you, even if all you have is your smartphone, are huge factors in choosing a Melbourne Cup betting site.
When it comes to the site or the app, the best way that you can know if everything is working properly and easy to use is to test it all out for yourself. Go on the site or the app, if possible, and do some scouting. Barring the ability to do that, you should consider the feedback of other gamblers who have used the sites to see what they feel about how things operate.
Details on the Melbourne Cup
The Melbourne Cup is held on the first Tuesday in November at Flemington Racecourse in Melbourne, Victoria, Australia. The race is held over a distance of approximately two miles on a grass course. Horses must be at least three years old to be eligible.
The race is run under handicap conditions. That means that racing experts determine the horses that they feel are the best in the race and assign higher weights to them, while age also factors into the equation (younger horses carry less weight). Handicaps are ideal for bettors because it essentially puts all the horses in the same boat and allows for excellent wagering opportunities since it's unlikely any horse would be too dominant a favorite.
The Melbourne Cup takes on special importance because of how it has essentially become a national holiday in both Australia and New Zealand. Because the race takes place in between two popular sports seasons in Australia. That means that it tends to demand all of the attention of sports fans all over the two countries.
Because there is no age restriction other than horses having to be older than three, the Melbourne Cup often features horses who run in the race multiple times over the years. That means that a horse can conceivably win it several years in a row. It also means that bettors can develop a feel for how the horses will perform as they return year after year.
The distance of two miles at the Melbourne Cup betting sites is one of the main factors in trying to determine how to bet the race. Horses must be capable of battling through what are usually big fields to get good positioning, then they must prove their ability to stay strong throughout that extensive distance. Most major stakes races don't go much further than 1¼ miles or so (such as the Kentucky Derby), which makes this race somewhat of a throwback to endurance races of old.
How to Bet on the Melbourne Cup Online
When you settle in to bet on a horse race for the first time, it can be quite confusing. There is a lot of lingo that is unique to horse racing, and all of the information that can be gathered can actually end up being quite confusing. It is a good idea to find ways to shorthand all of the information.
As for the type of bet that you want to make, you don't need to worry about all the specific names so much as you do what you're generally trying to accomplish. For example, are you looking for more of a sure thing where you have a reasonable chance of walking away with a profit? Or are you focused on the possibility of a big financial score with just a small wager.
If you're more about the profit, however small, look to wager on a single horse. These types of bets are called straight bets, and they offer the best chance for even novice bettors to walk away with something in their pockets. You might bet on a horse to win the races, for example, or you can pick it to finish somewhere high in the order of finish even if they don't win.
The only problem with those bets is that, unless you are picking a long shot or putting a lot of money at stake, you might have a hard time coming up with large profits. To get that kind of action, you will often have to include multiple horses in your bet. For example, you might try to pick the first four horses in the official order of finish for the Melbourne Cup.
When you're dealing with bets like these, which come in all shapes and sizes, the idea is that you might win a lot of money for a small wager. For a bet as small as a couple of dollars, you could win hundreds or more. The trick, though, is that it isn't easy.
Imagine, using that example above, that you get the first three in the order of finish but the fourth horse that you picked finished fifth. Even though you did an amazing job of predicting and almost got it perfect, the bet is still a loser. These types of bets are hit at a low percentage by even experienced bettors, but the potential for a high payoff often makes them worth it.
How to Bet on Horse Races Online
Conclusion on Melbourne Cup Online Betting Sites
The Melbourne Cup is truly one of the unique horse races in all the world. With a combination of a long-distance and a big field, you have the chance for big payoffs even without placing bets on the Melbourne Cup that are overly complicated. And you'll have plenty to go on when you make your choices.
You also now have plenty of information when it comes to picking the real money Melbourne Cup online racebooks that you'll be using to wager on this race and, perhaps, other events. The question is whether or not you'll take the time and do the work. If you do, the rewards will go far beyond whatever you win betting on the Melbourne Cup this year.
[ Back to Top ↑ ]