Pegasus World Cup betting sites are the best way for you to take in all the action of this unique and thrilling horse race without having to travel to Florida to watch and wager in person. These online gambling sites can be an excellent way for you to fulfill all your gambling needs, even if they go well beyond horse racing and into other sports or casino games.
But the key to this experience is finding sites that provide the best and most trustworthy experience for betting on horse racing and more. Luckily, we've done the work for you. Check out our list of the best online sportsbooks with Pegasus World Cup odds below.
Part of the reason why horse racing holds so much allure around the world is because it has a strong gambling aspect to it. Horse racing has always been connected with gambling, going back hundreds of years, and the traditions of wagering on the races still hold strong.
Many of the top races in the world have been around for generations. But once in a while, a new race comes around that immediately takes its place among the very best in the sport. The Pegasus World Cup can claim to be one of those newcomers that have suddenly garnered intense betting attention.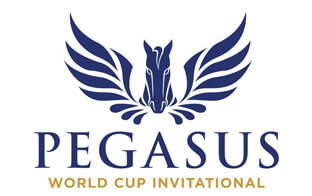 Held every year in January at Gulfstream Park in Florida, United States, the Pegasus World Cup heralds a new year of Thoroughbred racing. With a top purse and a scenic setting, the race always draws some of the very best racing talent in the world. As such, horse racing bettors are excited to start the new year making wagers at top real money Pegasus World Cup online racebooks.
Pegasus World Cup sportsbooks online are now some of the most popular gambling sites on the internet. The best of these sites go beyond just that single race and offer a full agenda of sports and casino wagering. Unfortunately, there are far more questionable sites than there are top-notch ones.
But we've provided you with a list of the best online Pegasus World Cup racebooks that are reliable and can handle your wagers without hassle. We also discuss tools that will help you make an informed decision about which site to select. On top of all that, we'll also give you a quick primer on horse racing betting and tell you what you need to know about the Pegasus World Cup.
How Do You Choose the Best Pegasus World Cup Betting Sites?
Finding online betting sites isn't difficult by any means. Do a quick internet search on the topic and you will be inundated with results. In fact, you'll find so many sports betting sites with Pegasus World Cup odds that you might wonder if you should start one yourself.
But remember that you're trying to find the best real money Pegasus World Cup betting sites and weed out the rest. Sometimes, finding the best online betting sites that also meet your needs is no easy task, especially if you've never done any online gambling before and don't know what the process is like.
When you are doing your wagering on Pegasus World Cup betting sites, actual money will be changing hands. If you go with a site at first glance, without knowing that you can trust it, your money might be at risk, and not just based on the outcome of a bet that you've made.
One foolproof way to choose Pegasus World Cup betting sites that you can trust is to take our recommendations. We've compiled a list of what we feel are the best online gambling sites on the internet.
Scroll up or click here to review the list and start doing your research!
Some of the names of these sites might look familiar to you even if you have never gambled online before. If you're a sports fan, you might have heard them referenced or seen them written about in news reports concerning top events. When the odds for one of these events are quoted, it's highly likely that one of these sites will be the source.
The Pegasus World Cup racebooks online that we've listed have done an excellent job establishing a brand that people in the industry know and respect. And they have done that over a long enough period of time that you can trust that they aren't going anywhere for a long time.
But popularity and name recognition aren't the only ways that we decided upon these Pegasus World Cup betting sites. Our team also researched the sites thoroughly. We relied on the feedback of legit online gamblers who have done this for a while and understand what it takes to make a good site.
But most of all, we checked to make sure that these sites all rated highly in certain key components. These components are the core characteristics that make up real money top Pegasus World Cup online racebooks.
Customer Service
Betting Variety
Betting Bonuses
Funding Choices
Deposits and Withdrawal System
Mobile Betting and Overall Site Capability
When you're familiar with the process of online gambling at real money Pegasus World Cup betting sites, you will come to realize that these six categories cover pretty much everything. From signing up and dealing with the site to making bets and getting your winnings, these six categories don't leave anything out. Therefore, if you end up at a site with the ability to handle all six, you will be in pretty good hands.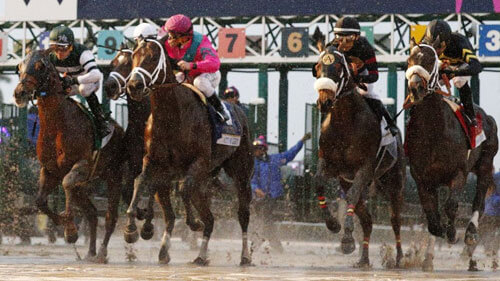 If, however, you end up at Pegasus World Cup betting sites that skimp on one or more of these qualities, you could find yourself regretting your decision. Many people get too carried away with the excitement of being able to bet online that they don't really focus on the substance of the site they're using. When the excitement wears off, they wish they were at a site that took care of them better.
Like we said, we recommend all of the Pegasus World Cup betting sites that we listed above. If you just do the least bit of research and pick one of these sites, you should come out okay.
At the very least, you'll be betting with an experienced group that can get the job done for you.
But the best way to use this list of the online Pegasus World Cup racebooks is to go through it one by one and see how each of the sites stack up. Take a look around the site and the accompanying app, see if there are certain bets or bonuses that strike you, but mainly look at how they do things. And always keep those core characteristics in mind.
What you'll find is that a few of these sites might fit more of what you're all about in terms of what you want out of your online gambling than others.
You might even be able to narrow it down to a single site that really checks off all the boxes for you. If you take those extra steps, you are giving yourself a better chance at having the best possible experience at Pegasus World Cup betting sites.
If you should find a site here that isn't listed that you think might have some potential, don't automatically eliminate it.
Instead, apply those categories and criteria that we talked about to the site. If it seems like it has all of these key components as part of its package, you just might have a site that really works well for you and your particular needs in this realm.
Before you can do any of that, however, you need to know how online gambling works. To help you, let's walk through what it would be like to sign up at Pegasus World Cup betting sites, right from the beginning all the way through making your bets and collecting your money. This little tutorial should be your basis when you start looking at the sites themselves.
Making First Contact
When you reach out and show some interest in signing up for real money Pegasus World Cup online betting sites by giving your email address and/or phone number to start, you likely will find the site getting in touch with you quickly. The world of online gambling can be extremely competitive from the perspective of the sites trying to win your business. They know that if they don't make an immediate effort to show you what they're all about, another site will.
This first contact is the beginning of your learning about what their customer service is like.
You should be immediately taking note of how they treat you when they are on the phone, texting, or emailing you. Look for them to be courteous without being pushy.
If any Pegasus World Cup betting sites contact you, ask them questions right off the bat so you can take the guesswork out of your decision-making process. One of the first things you should be seeking is the deposit and withdrawal system they have in place. It's best to get all the information in layman's terms.
When you ask about deposits and withdrawals, you should be also finding out how you can fund your account. If you find that the options for funding your betting are a bit skimpy, this could be a red flag. That's because you'll want to have some versatility in this department.
Many credit cards will balk at having their funds used in online gambling depending on where the site is located as well as the location of the bettor's home.
On top of that, there might be betting options that pique your interest beyond credit cards. After all, credit cards can be convenient and quick, but they also lack privacy and occasionally come with high fees.
That's why you might be interested in betting with cryptocurrency. Depending on which digital coin you choose, betting with cryptocurrency can come with minimal fees and will give you complete privacy. In addition to that, cryptocurrency settlement times can be even faster than credit cards and you don't need the permission of a third-party company to use it.
Make sure that you have also discussed things like the timing of deposits and withdrawals and any minimum requirements that the site might have as well. This is knowledge that will come in handy at the beginning and something that you should lock away in your memory for whenever questions crop up down the road. Going back to customer service, however, the site should also be willing to answer your questions whenever they occur during your time at Pegasus World Cup betting sites, no matter how small they might seem to you.
Doing Your Betting
Once you have all the preliminaries out of the way in terms of how the betting will work, you'll want to find out the kinds of bets that you can make. Since you're searching out real money Pegasus World Cup online racebooks, it's understandable if you have a focus on horse racing betting. But you should also be sure to really narrow that down depending on your interests.
Are you only interested in betting on huge stakes races at Pegasus World Cup online racebooks?
Or do you want to go deeper into the sport, perhaps betting on the everyday races that take place all over the world? Beyond that, what about other types of horse racing besides Thoroughbred racing, such as harness racing or jump racing?
You need to define just what you need out of a site before you can find the one that fits you best. Maybe you're interests go beyond just horse racing. Perhaps you have an interest in betting on a multitude of team and individual sports from all over the world.
Luckily, the Pegasus World Cup betting sites that we have recommended can provide you with that kind of betting variety. They can also give you casino wagering, with everything from table games to video poker to every imaginable variety of slot machine brought right to your computer, tablet, or phone. And you can play them for real money just as you would as in the casino.
Another way that online sportsbooks with Pegasus World Cup can resemble wagering in a casino is through the perks that you may receive. Only, in many ways, online gambling sites can be even more aggressive with what they offer. Again, this comes back to their need to secure as many customers as possible.
What you'll find with top online gambling sites is that they will come at you right off the bat with their offers and promotions, even giving you something when you sign up as a perk. Most casinos require you to bet at a certain level before they start offering you something back. You should try to take advantage of things like deposit bonuses, free wagers, or VIP perks whenever they come your way.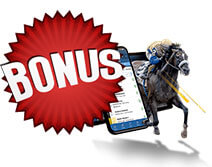 Try to remember that it isn't always the size of the bonus that means the most at online Pegasus World Cup racebooks. It is important that these perks can actually be utilized for bets you would want to make. You wouldn't be well-advised to choose a site based on its large online casino bonuses if those games aren't in your area of expertise. It's also important for you to understand how bonuses work in terms of rollover requirements.
Rollovers are stipulations embedded in bonus offers that require you to bet a certain amount on top of what you receive from the casino before you can start to collect your winnings. These rollovers are a way for Pegasus World Cup betting sites to make sure they don't take a big hit from people pocketing bonuses, but you should still try to find sites offering the lowest rollovers to help your bottom line.
When Problems Arise
It is unrealistic to think that you will spend a decent amount of time making bets at a Pegasus World Cup betting site without encountering some kind of issue. This is where customer service comes back into the picture. You should be able to contact them at a moment's notice, since time will always be of the essence when there is money involved.
The best Pegasus World Cup betting sites will help this process along by assigning a single representative to deal with your account whenever possible. This person should be well-acquainted with your account. In this way, you won't always have to be explaining yourself or giving out the same old preliminary information every time you need to get in touch with somebody.
Of course, you can nip a lot of potential problems in the bud by doing your homework before signing up with any Pegasus World Cup betting sites.
At the very least, you should want to be on a site that is known to be working all the time.
Simply do a quick check of a site before you even give out preliminary information. Look to see if there are any broken links. Make sure that no part of the site is down for maintenance, and watch out to see if any pages are taking way too long to load.
You should also be aware of not just if the site is working, but also if it is easy to use. To test it out, think of an event that is coming up that you might consider betting. Try to see if you can get to the page quickly and if the information on the event, such as odds and types of bets available, are clearly displayed.
Remember that, once you have an account and are making bets for real, you might not have time to spare. This is especially true if you are going to focus on horse racing betting. There may be times when you suddenly decide to bet on a race just a few minutes before post time; if it takes you forever just to navigate to where you need to go to bet on that race, you might end up missing out.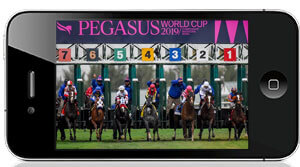 Along those same lines, you should also be checking out the mobile betting components for any of the Pegasus World Cup betting sites that you might consider. In this day and age, it is truly helpful to have a betting app available to you. In this way, you can make bets on the go with whatever connected device you might have on you at the time.
Even if you do all of this homework and even if the real money Pegasus World Cup betting sites that you choose has a reputation for soundness and reliability, problems may still arise. What you should hope is that the customer service department of the site takes these problems with the utmost seriousness and does whatever they can to rectify them. If they can't solve the initial problem to your liking, you should hope that they are taking steps to make it up to you in some fashion.
Tips for Betting Real Money on Horse Races Online
We've just given you crucial information to help you choose Pegasus World Cup racebooks online that you can rely on and will work best for what you want. That means it's time to talk about betting on the races. Horse racing wagering can be a confusing process for beginners, but you can eliminate a lot of the confusion by simplifying what you're trying to get out of it.
First of all, decide how much you want to wager on the race. This should be based on your betting budget, which should be based on your financial situation. You should never bet an amount that will put you in a bind if you were to lose that.
Once you have that all figured out, it's time to see which horse or horses you want to bet in the race. To do this, you might want to find a racing form or program with information on the race or races you're planning on betting. You can also look online for videos of previous races involving the horses you're considering.
There is a lot of information to take in when deciding what horses to pick at Pegasus World Cup betting sites. But you just need to come up with a process that works for you, no matter how simple or involved it might be. That generally means doing some trial and error until you find a style that seems to be producing positive results.
Finally, you need to decide on what type of bet you wish to make. To do that, you need to decide how confident you are in the horses in the race, how much money you hope to get if you can win the bet, and how much risk you want to incur. Once you decide that, you can break it down to two main choices, straight bets or exotic bets.
Straight bets at Pegasus World Cup sportsbooks online generally involve only a single horse in a single race. They are the easiest bets for beginners to understand and they are also, for the most part, the easiest to hit, because they only depend on the performance of a single horse. You might not be able to win too much from a straight bet, however, unless you put a lot of money at stake or pick a long shot.
The common types of straights bet are:
Win: Your horse must come in first in the official order of finish.
Place: Your horse must come in first or second in the official order of finish.
Show: Your horse must come in first, second, or third in the official order of finish.
You can also choose to go in a different direction with exotic bets, which often include multiple horses over one or several races. Exotic bets have multiple working parts involved, all of which have to go your way for you to win, which makes them more difficult to hit than straight bets. But the compensation for that risk is the possibility of a big monetary reward, as exotic bets can often pay out a significant amount of real money for even a tiny wager.
Here are some of the exotic bets that you might run across on sports betting sites with Pegasus World Cup odds:
Exacta: Your horses must come in first and second in the official order of finish.
Trifecta: Your horses must come in first, second, and third in the official order of finish.
Superfecta: Your horses must come in first, second, third, and fourth in the official order of finish.
Daily Double: You must pick the winners of two races in a row.
Pick 3, Pick 4, etc: You must pick the winners of several races in a row.
Facts About the Pegasus World Cup
The Pegasus World Cup takes place every January at Gulfstream Park in Hallandale Beach, Florida in the United States. It is contested by horses who are four years old and older. These horses must traverse a distance of 1 1/8 miles on the dirt at Gulfstream.
The race wasn't inaugurated until 2017, but it immediately became a major destination for top older horses because of the huge purse. In fact, the race was briefly the richest in the entire world. Even though it has since been passed for that title, it still offers major financial reward to the horses and their human handlers who compete.
Because of where the race falls on the calendar, the race generates a lot of betting interest. Many horse racing bettors who love big stakes races don't have much to go with in America once the Breeders' Cup races take place in the fall. The Pegasus World Cup brings that high-level action to them in the heart of winter when there usually aren't too many other horse races of its kind taking place.
The fact that the race is open to four-year-olds and older makes it quite enticing to many horses who are just coming off their three-year-old season. It is often one of the first times that such horses will take on competitors who are a bit older than they are. Since it's hard to say how a horse is going to perform in those situations when they are new to them, the race can be quite unpredictable, which makes it a fun and potentially lucrative one to bet.
Conclusion on Pegasus World Cup Online Racebooks
The Pegasus World Cup hasn't been around for very long, but it has already ascended to the highest of heights among horse racing fans. In a way it kicks off a new year of high-stakes action. And, for the horses competing, it is the chance to add a prestigious title and some serious winnings to their record.
Speaking of serious winnings, you too can take advantage of this unique race by making the right wager. But you can't really do this with confidence until you've found real money Pegasus World Cup betting sites that best suit what you need in terms of your wagering habits. Make sure to do your research and take your time with this decision, so you can maximize your betting enjoyment and come away a winner in just about every way possible.
[ Back to Top ↑ ]