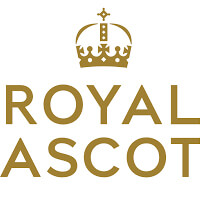 Royal Ascot Festival online betting sites are what you should be using if you want all the betting access to some of the most important horse races in the world. By simply possessing an internet connection, you can bet on all 30 of the major stakes horse races taking place in Berkshire, England, over a five-day stretch. Once you have your Royal Ascot online racebooks in place, you can then expand your interests to include other horse races, sports, and even real money casino gambling.
In horse racing and horse race betting, there are many single races. Occasionally, there are special "festivals" which gather top horses for a series of major races. No festival quite captures the imagination of horse racing bettors, or "punters" in England, as the Royal Ascot Festival. In Great Britain, it holds a lot of renown as a kind of social spectacle, mainly because of its close association with England's royal family.
You might like getting caught up in all of that extraneous stuff, but for most people, betting on horse races at Royal Ascot is the real draw. If you happen to be in that area, betting on the races and watching in person can be a real treat. Or maybe you might have the opportunity to head out to a local off-track wagering facility which will allow you to remotely bet on the races.
As a service to you, we have done extensive research in an effort to locate for you the very best Royal Ascot betting sites that you can use.
But many people don't have either of those options at their disposal. What then is the answer? Well, it's as simple as hooking up with one of the best real money Royal Ascot Festival online racebooks available to you.
What might surprise you is how easy it is to find a site that will allow betting on horse races at Royal Ascot. Online wagering on horse racing and other sports has grown to become a major industry. Since it can be a big moneymaker for entrepreneurs, Royal Ascot Festival betting sites are appearing all the time, promising bettors bigger and better wagering experiences.
While it might not be hard to locate a website that provides access to these and other races, it can take time to search for an online betting site that is perfect for you. You might also get steered wrong in your search and end up at Royal Ascot Festival betting sites that don't exactly maximize your experience and could be trying to steal your money.
One of the first things you have to realize is that you need to do thorough research to find the best Royal Ascot Festival online betting sites. Doing a quick search and signing up with the first site that you see that allows you to bet on horse racing could be a recipe for disaster. You have to take your time with your selection to prevent this kind of scenario.
In addition, if you're new to the world of online gambling, it can be a bit confusing trying to separate one site from another in terms of their merits. That's something that we can help you out with in this article.
By using the tools that we provide, you will have the ability to choose from among all the Royal Ascot betting sites that are available to find the very best choice for you. We will also provide our own recommendations to get you started. Finally, we'll talk about what the Royal Ascot Festival is all about and get into how you can learn to properly and effectively wager on the races.
The Best Royal Ascot Betting Sites Online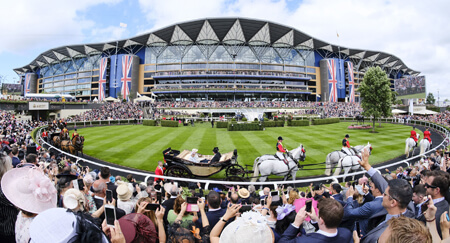 As we mentioned above, you won't have a difficult time locating websites that let you bet on horse racing, including the Royal Ascot Festival. The fact that the festival is so well-known internationally and that it features such important races means that many sites will make it a priority to advertise that they allow wagering on it. Yet too many of these sites come up lacking, either in terms of their capabilities or their intentions.
So, what separates these sites from all the others that will let you bet on the Royal Ascot Festival? For starters, these are horse racing betting sites that have already stood the test of time. In a very competitive environment, they have stood out among the competition and have done so over a long period, meaning that you can trust that they aren't going anywhere.
In addition, these online Royal Ascot Festival betting sites are ones that are highly-rated among those who do a lot of online gambling. Feedback from bettors is a big part of the ranking process. After all, who would know better about which sites are most beneficial than the people who have used them extensively.
But the most important part of the ranking process for us was the research. We held these Royal Ascot online racebooks up to intense scrutiny. And we looked at how they handled every part of the online betting experience, going beyond the flash to see if the sites had substance as well.
What we discovered during this process is that the best online Royal Ascot Festival racebooks were the ones that ranked solidly in all of the important aspects of online wagering, in terms of the experience that customers have. We can break down these aspects into certain core characteristics which all the best sites have completely under control. They are:
Customer Service
Betting Variety
Trustworthy Banking System
Strong Bonuses
Mobile Betting and Site Functionality
Funding Options
If you find that any of the Royal Ascot Festival online racebooks actually rank well in all of those departments, you can have peace of mind that your experience will be a positive one. By contrast, sites that come up short in one or more of these areas can let you down. It might not happen right away, but their weaknesses will eventually come back to haunt you.
The top Royal Ascot Festival online betting sites that we listed have all managed to reach a point where those aspects of the online wagering process are well taken care of and accounted for. They might go about handling those departments in different manners. But the bottom line is that they get the job done.
That doesn't mean that you should simply pick one of the names on the list of real money Royal Ascot Festival betting sites that we recommend at random and sign up. You might find that certain sites are more in line with what you're seeking. That comes down to what's most important to you as you do your online wagering.
While you're looking into those online sportsbooks, don't be afraid to also check out a site that we might not have listed but you think has potential. Maybe the site escaped our notice because it is relatively new. Or perhaps you might not agree with our assessment that it falls short of the elite sites.
Make sure that your choice is based on solid research and a firm grasp of the key characteristics above. If you can say that the site you've chosen has all of the key aspects locked down, you can definitely try them out, even if they might not have made our list of the top Royal Ascot betting sites.
What's very important when you're doing research on top gambling sites is that you understand what goes into the process of online wagering. If you've never done it before, you could conceivably overlook some important aspect of how it all hangs together. And, again, a site that is incomplete in terms of what it can offer you can eventually cause problems somewhere down the road.
We have to stress how important it is that you take your time to do the research among all of the various Royal Ascot online racebooks available to you. You've already taken a great first step by checking out this page to get our advice. Now, it's time to take that even further, so let's walk you through how the online wagering process works by talking about those key components that the best online gambling sites should have.
Customer Service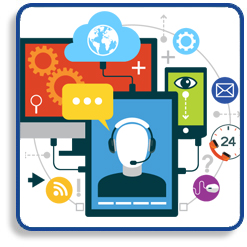 You might not think it's a big deal to be signed up with a site that has top-notch customer service. The whole reason that you bet online may just be so that you don't have to deal with people to make your wagers. But thinking that you will never have any questions or will never endure any problems at a top betting site is naïve.
When problems do occur and you need to speak to someone, the level of customer service displayed by top online racebooks offering Royal Ascot odds will be crucial. First of all, you need to have a way of getting in touch with the site in a hurry. That means that you should have a direct contact, which is a representative who has knowledge of your account.
Having this in place will make things much easier when there is a problem, because you won't have to explain yourself all over again every time something comes up. It also should mean quicker satisfaction, since you won't be trying to get through to a general contact number which could slow things down. This representative should be someone who treats you with courtesy and respects your decision if you decide to turn down a promotion offered to you.
Betting Variety
Variety can come into play in many different ways at Royal Ascot Festival betting sites when you're talking about the kinds of bets you can make. Just in the world of horse racing alone, it could mean being able to bet on more than just the huge stakes races that garner the most attention. It could also mean that you have the opportunity to check out and bet other types of horse racing, such as harness racing or jump racing.
Variety might also mean branching out into other types of real money sports betting that the site allows you to do. Obviously, we're talking about Royal Ascot betting sites, so the focus is on horse racing. But most reputable betting sites have the ability to take you inside the action of all kinds of team and individual sports, acting as a fully functional sportsbook.
Beyond that, casino wagering is another distinct possibility for you to partake in at online Royal Ascot Festival racebooks. By having the ability to play games like blackjack or video poker from your connected device, you no longer have to deal with having to make it out to a busy casino. That extra bit of variety can separate some online sportsbooks from others that don't have that capability.
Deposits and Withdrawals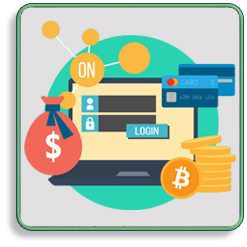 It is important to know all that you can about what Royal Ascot betting sites have in store for you in terms of their system of deposits and withdrawals. After all, this is the system by which money will change hands. Don't sign up for a betting site without getting all of this information.
In many cases, real money Royal Ascot online racebooks will have the information about deposits and withdrawals listed on their website for you to peruse. Otherwise, they might choose to communicate to you upon signing up. These rules should be clear to you and you should ask questions if there are any discrepancies or if you have any confusion.
The best Royal Ascot Festival online betting sites that you select should follow their guidelines for deposits and withdrawals without fail. Some lesser sites might try to change the rules on the fly, especially when it comes time for you to try and collect your winnings. It shouldn't seem like an impossible chore for you to be able to get your hands on any funds from your betting account.
Betting Bonuses
When you bet at sports betting sites with odds on the Royal Ascot Festival, it should be fun. But you should always think about your wagers as a kind of investment, especially if you plan on betting long-term. Betting bonuses are one of the best ways that you can boost that bottom line. Bonuses can actually help you out as you strive to make a profit.
Royal Ascot betting sites do this as a way of securing customers in an extremely competitive environment. But they also do it in a way that they are protected from customers simply taking the money without making bets. They do this by putting in restrictions known as "rollovers," which will ensure that you bet a significant amount before you can collect winnings from the bets made with the bonus money.
Even with rollovers in place, betting bonuses at real money Royal Ascot betting sites should definitely be on your radar when trying to decide which site to use. If you're adventurous, you might even try signing up with different sites so that you can take advantage of the sign-on bonuses offered. You might also consider checking out which sites have bonuses that are most closely in line with your betting interests.
Mobile Betting and Site Functionality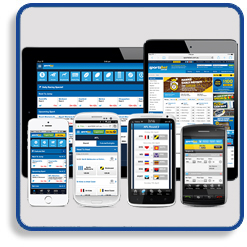 When we're talking about site functionality, we simply mean that you can trust your chosen Royal Ascot Festival betting site to work properly when you need to make your bet. This is an area where it's always good to have an established site like the ones on our list of recommendations, since they are far less likely to have glitches or need maintenance. By contrast, newer betting sites might not yet have all those technical issues worked out.
You should also be on the lookout for legit Royal Ascot online racebooks that have some sort of mobile betting component as part of their overall horse racing betting operations.
Having a Royal Ascot Festival betting app that you can use when you're away from your computer will really come in handy. What's even better is if that horse race betting app is easy to use even for those who aren't as used to dealing with betting from their phone or tablet.
What you'll find out if you are new to the sport of horse racing is that there are races taking place just about any time of the day or night somewhere in the world. If you find a horse that you like, you might be under time constraints to get that wager done in time. Having a Royal Ascot Festival betting site that has mobile betting and works on a regular basis will ensure that none of your winning bets get stuck in transit.
Funding Options
Even if you're new to the world of online gambling, you might be vaguely aware of the fact that credit cards are the main method that gamblers use to fund their betting accounts. But you might not be aware that the best Royal Ascot Festival betting sites actually give you a variety of choices to fund your account. Those options can be really useful if something prevents you from using your credit card of choice or if you just prefer a different way to pay.
For instance, cryptocurrency is one of the hot new ways to pay for people funding gambling accounts at top online sportsbooks. The digital coins are particularly useful because of how they keep your gambling exploits anonymous. In addition, the settlement times for deposits and withdrawals are extremely quick. What that means is that you can realize your winnings much faster with cryptocurrency than with just about any other method.
There are other methods you might consider as well to fund your Royal Ascot Festival betting site account, such as wire transfers or third-party online payment systems. The bottom line is that flexibility is always a good thing. And having different options for your online betting, for horse racing and any other events that you bet, is important.
How to Bet on the Royal Ascot Festival
Now that you know how to choose the best Royal Ascot Festival betting sites from out of the pack, your next step is learning how to wager. For some of you, this might be old hat and you might be at this site to learn how to do all of this online. But there is a possibility that some of you reading this article could be novices when it comes to horse racing betting, in which case this little tutorial should get you started.
What you'll find is that betting on horse races at Royal Ascot online racebooks can seem confusing, especially when you first set out to do it. There is a lot of fancy lingo that will be thrown around, both in terms of the types of bets you can make and the terminology of horse racing itself. Just keep it simple to begin and learn all of that stuff as you go.
For instance, when picking out which horses to bet, stick with easy-to-understand metrics such as past performances. Look at which horses have been performing well recently while also taking into account the competition they have been facing. You should also be aware the distances of their most recent starts to see if they will be well-suited to the distance of the race that you're betting.
You can have fun with your wagers at the best sportsbooks offering odds on the Royal Ascot Festival and just pick your favorite names or numbers. To win consistently when betting on horse racing, you will need some sort of reliable system based on either data or studying videos of races. It doesn't have to be a complicated process, but it should be one that you can repeat easily so that it doesn't take you forever to forecast a race.
Once you have that all under control, and you know who you're going to pick for a race at your Royal Ascot Festival betting site, you need to decide what kind of bet you'd like to make. Again, you don't have to make this any more complicated than it needs to be. For starters, just decide if you are going to bet on a single horse or if you'd like to include multiple horses in your wager.
If you are thinking of a single horse, a straight bet could be just the thing for you. With a straight bet, all you need to do is to get that single horse to perform as you predict. Common types of straight bets include the following:
Win: The horse that you pick has to win the race
Place: The horse that you pick has to finish first or second
Show: The horse that you pick has to finish first, second or third
With a straight bet, you have the best chance of walking away with a profit. To make a lot of money from a straight bet, however, you often have to pick a long shot or bet a lot of money. But having a good chance to make a profit might mean more to you than the remote chance of big winnings.
If, instead, you do want to take a chance on winning a lot of real money in a hurry at Royal Ascot Festival online betting sites, exotic bets are the wagers for you. An exotic bet can take place all in a single race or over the course of multiple races. And considering that the Royal Ascot Festival features several races per day over five races, there are many chances for those bets over multiple races.
When making an exotic bet, you have to understand that it will often be very difficult to win. That's because you need every part of your wager to work in your favor for you to be a winner. If just one thing goes wrong, your bet will be a loser.
But the big lure of exotic wagers is that you can make a bundle in a hurry. Depending upon the Royal Ascot odds, you could conceivably win hundreds or even thousands of dollars on a very small wager. That's why many people who like a more adventurous style of betting prefer exotic bets.
Here are the most common exotic bets that you can find at Royal Ascot Festival online racebooks:
About the Royal Ascot Festival
Held every June at Ascot Racecourse in Berkshire, England, the Royal Ascot Festival is one of the most hallowed horse racing events in all of Great Britain. In fact, it has taken on worldwide importance, not just for the racing, but for the spectacle. The Royal Ascot is closely tied into the British Royal Family, which means that it is a huge cultural event in the country.
It is also an ideal event for horse racing bettors. Over the course of five days, 30 races will be held. Most of these races are top stakes events, meaning that the purses are high and only the best horses are involved.
That means that online Royal Ascot Festival betting sites are full of value, since it is rare that there will be overwhelming favorites with all of that talent on display. In addition, the wide variety in terms of the types of races held during the festival means that you get a little bit of everything. You can pick and choose your favorite horses and races, or you can bet every one of the 30 races if you have the budget for it.
We mentioned all of the major races that you can bet on at the Royal Ascot Festival. Here is a sample schedule of the biggest races at the festival:
| | | | | |
| --- | --- | --- | --- | --- |
| Day | Race | Ages And Gender | Distance | Purse |
| Tuesday | The Queen Anne Stakes | Four years old and up | 1 mile | 647,500 |
| Tuesday | The King's Stand Stakes | Three years old and up | 5 furlongs | 538,750 |
| Tuesday | The St. James's Palace Stakes | Three-year-old colts | 1 mile | 538,750 |
| Wednesday | The Prince of Wales's Stakes | Four years old and up | 1 ¼ miles | 750,000 |
| Thursday | The Gold Cup | Four years old and up | 2 ½ miles | 500,000 |
| Friday | The Commonwealth Cup | Three-year-olds | Six furlongs (three-quarters of a mile) | 500,000 |
| Friday | The Coronation Stakes | Three-year-old fillies | One mile | 538,750 |
| Saturday | The Diamond Jubilee Stakes | Four years old and up | Six furlongs (three-quarters of a mile) | 600,000 |
Conclusion on Royal Ascot Online Racebooks
In this article, we have explained all you need to know to choose the best real money Royal Ascot betting sites. We've given you our own expert recommendations, and we've also told you how we came to those conclusions by showing you the characteristics that we looked for in a site. Now, the rest is up to you.
You can start by checking out our recommended list of the top Royal Ascot Festival betting sites and see which of those fits your gambling needs and desires. Or you can go out on your own to find a site that might be a little off the beaten path but still meets all your requirements. Just make sure that you do your homework first, so you can reap the rewards that top Royal Ascot online racebooks can give you.