If you've ended up on this page, you're probably searching for information about betting on virtual sports for real money. If that's the case, you've come to the right place! We've established this guide about the best virtual sports betting sites to help you find the top places to bet on them online. You'll also find tons of other helpful essential details you can use to increase your knowledge and skills to bet on virtual sports effectively.
Are you itching to start betting real money on virtual sports online right now? If so, then you'll want to check out the list included above. In this chart, we've included the details of what we consider to be the best virtual sports betting sites anywhere online. We've added a section below where you can read about the detailed selection process our team used to come up with these suggestions. For those of you who aren't ready to select a sports betting website just yet, keep reading below and simply come back to these recommendations later.
Before we move on, we wanted to offer you a quick preview of what else you'll find in this guide about the best virtual sports betting sites. Below, there are links to each of the included sections, and you can click on any of them if you'd prefer to jump ahead to it now.
Why These Virtual Betting Sites?
Before we get into more detail on how you can bet on virtual sports online, we wanted to quickly fill you in on why we selected the online sportsbooks above as the top virtual sports betting sites. If you're new to our The Sports Geek, we want you to understand just how much goes into our extensive selection process. Check out the factors our team looks for when searching for the best of the best real money virtual sports betting websites.
Collection of Virtual Sports Bets: If you're new to betting on virtual sports online, you might not be aware that not all online sportsbooks offer action on them. Even some of the best sports betting sites that provide virtual sports wagers don't have a sizeable collection of options. When selecting our choices for the top virtual sports betting sites, we make sure they had a broad assortment of virtual sports bets available on a variety of different games.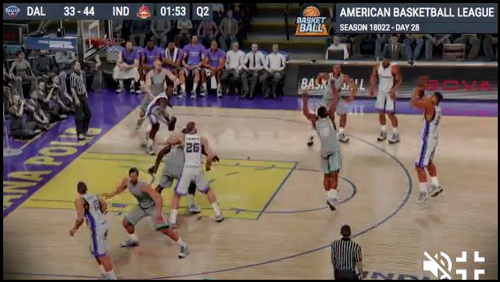 Competitive Virtual Sports Odds: Having an extensive lineup of virtual sports wagers isn't enough for our team either. In addition, our recommendations above all demonstrate excellent odds on their virtual sports action. In turn, if you decide to gamble using one of our suggested virtual sports betting sites above, you'll get a better return on your wagers when you correctly pick them.
Real Money Virtual Sports Bonuses: Something else we looked for in an ideal virtual sports betting website is a lineup of bonuses that can be used for betting on the sport. Regardless of which one of our recommended operations you choose, you'll find a nice collection of bonus options for free bets, bonus cash, and more.
In-Play Virtual Sports Action: Something else that's critical to our search for the best of the best virtual sports betting sites is the ability to bet on the action as it happens. With that in mind, all of our recommendations above offer you the ability to enjoy live betting action.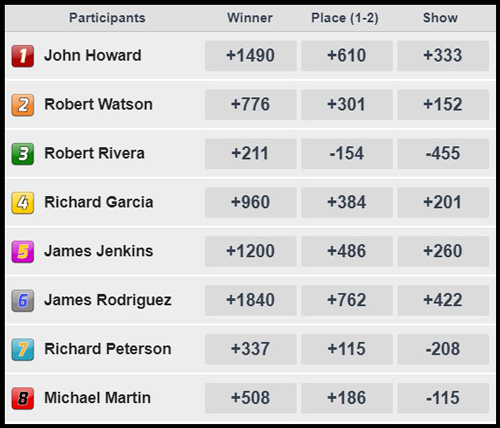 Other Factors: In addition to the items outlined above, there are several other qualities that our team looks into while analyzing virtual sports betting sites. Some of these other factors include banking methods, customer service quality, withdrawal timelines, and more. In the end, we only listed the choices who proved they were the best for gamblers looking to wager on virtual sports online.
What Are Virtual Sports?
Some of you might have made it this far and are now asking yourself what virtual sports are. If that's you, keep reading. In this portion of our guide about virtual sports betting sites, we'll get you quickly up to speed on everything you need to know about virtual sports as a whole.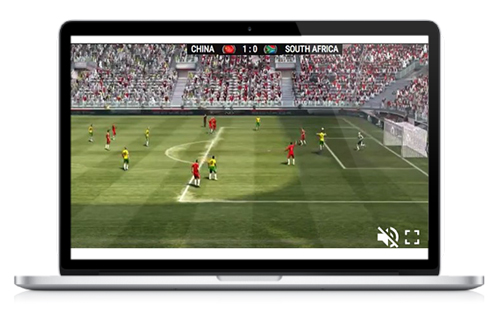 Virtual sports consists of different sporting events created through computer simulations. Offered by online sportsbooks, this betting option allows bettors to place wagers on a wide variety of different sports like horse racing, basketball, and much more. We'll cover some of the most common types of virtual sports in the next section below.
Part of the excitement associated with betting on virtual sports for many individuals relates to the fact that besides just betting on the virtual events, you're also able to watch them. Most virtual sports betting websites put on new sporting events every couple of minutes, and many of them don't last too long. In turn, you can bet on and watch different virtual sports events in a short period of time.
Because they're computer-simulated, you're probably wondering how they actually work. To keep things fair, virtual sports betting sites use random number generators to help calculate the outcome of a game. If you're familiar with online slot machines, it's the same concept.
Popular Types of Virtual Sports to Bet On
Moving on, this next portion of our guide is focused on some of the most popular virtual sports you can bet on. If you're interested in betting on the sport, you can preview some of the options you'll have available below. Be sure to keep in mind that this list of virtual sport types is not all-inclusive.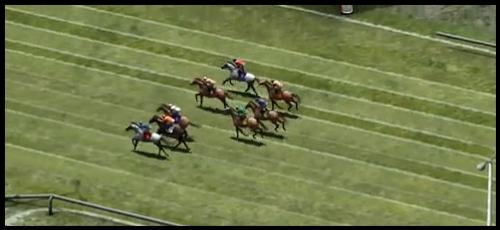 Horse racing
Greyhound racing
Moto racing
Car racing
Football
Basketball
Soccer
Tennis
Fighting
Cycling
Trotting
Advantages of Real Money Virtual Sports Betting
Now that you've got an understanding of what a virtual sport is, we wanted to fill you in on some of the main advantages of betting on them. In addition, we'll present a balanced look at things by also discussing some associated disadvantages in the next section below.
24/7 Availability: With virtual sports, different games and matches are streamed around the clock. In turn, this allows bettors the chance to bet on virtual sports action online 24/7.
High-Definition Graphics: One of the great things about quality virtual sports is that they're showcased in high-definition video. In some cases, you'll have a tough time discerning it's a virtual game instead of a real one because of how good the graphics are.
Constant Stream of New Opportunities: When it comes to virtual sports betting sites, many of them offer clients the chance to bet on an event or race every couple of minutes. That way, you're never waiting long to get in on the real money virtual sports betting action .
Short Timelines: On average, a virtual sports event or match lasts around just three minutes. This means you won't have to wait long to see if you won your bet or not, and it allows you to move on to another exciting virtual sports wager quickly.
Easy to Learn and Play: If you're new to online sports betting, virtual sports can be a great starting point as the learning curve for betting on them is much lower than that of more traditional sports at the best betting sites.
Disadvantages of Virtual Sports Betting
While there are many excellent advantages of virtual sports betting, there are also some disadvantages that can come along with it. Below, we'll highlight some of the main drawbacks you should take into consideration when deciding if it's for you or not.
Reduced Thrill: For many experienced sports bettors, there's not as much thrill associated with virtual sports betting as there is with betting on traditional sports. With everything being virtual, many have a tough time getting as excited as they would if one of their actual favorite teams ends up winning a game. Also, others don't find betting on virtual sports as exciting due to the lack of data to analyze compared to more traditional real money sports betting.
Temptation: Because of the frequency and short nature of virtual sporting events, some individuals find it tempting to spend more money and place more bets than they would on traditional sporting events. Be sure to use a proper bankroll management plan to ensure you're not spending more than you should.
Strategy Tips for Betting Real Money on Virtual Sports
If you've ended up on this page, you might be new to the idea of betting money on virtual sports altogether. Whether that's the case or not, we've gathered up a handful of strategy tips you can use when wagering on virtual sports online. By utilizing these strategy tips, you can help increase your chances of becoming a profitable online sports bettor.
Review and Analyze the Odds: While it might seem counterintuitive because of the way outcomes of virtual sports are randomly generated, it's still a good idea to review the provided odds for events you're planning to bet real money on. Using these, you can develop different potential strategies to help you increase the likelihood of being profitable when betting on virtual sports. Your goal when using this strategy should be to place your wagers solely using the provided odds.
Back Multiple Selections: Another strategy worth using with select virtual sports is to bet more than one potential winner. Here, it's best to do this on virtual sports with a small field of potential winners.For example, greyhound racing in virtual sports usually has just six participants, making it an excellent place to adopt this strategy and increase your chances of winning. However, with betting on virtual horse races, the total field can include up to 15 horses, making this strategy less likely to be successful.
Be Responsible: As we mentioned above, you must ensure you're betting responsibly when betting on virtual sports for money online. Because of how often new options happen and each event's short nature, it's easy to get carried away with the number of bets and amount of money you're wagering on them. Use a proper bankroll management plan to help keep things in line.
FAQ About Virtual Sports Betting Online
Before we wrap things up, we didn't want to leave you without answering a small collection of frequently asked questions about virtual sports. Be sure to look over the questions and answers below if you're still in search of additional details.
While selections may vary between differing virtual sports betting sites, you may find options including sports like virtual football, tennis, greyhound racing, cycling, horse racing, motor racing, and more. Check out one of our sections above to see a more
complete lineup of your betting options for virtual sports
.
No one knows for sure exactly how large the overall market is. However, you can get an idea of just how much Italians alone are betting on virtual sports each month in the chart below from Statista. As you can see from this image, the market just out of these five major Italian cities is massive. In total, it's estimated that more than $460,000,000 is wagered each month on real money virtual sports betting.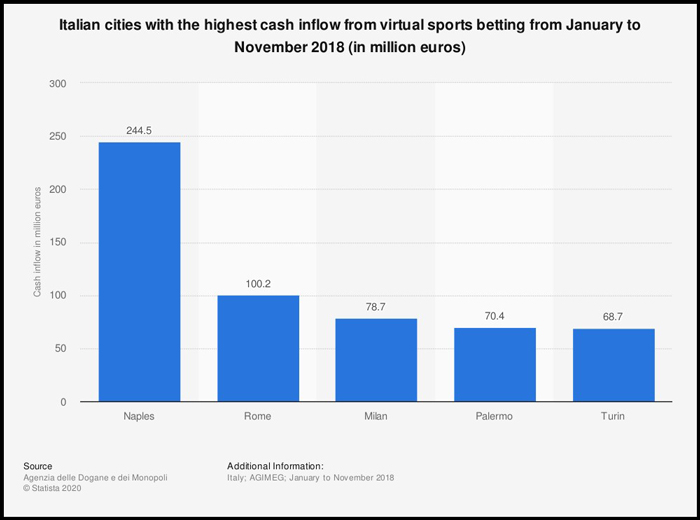 You're free to use as many or as few virtual sports betting sites as you'd like. Ideally, it's best if you can find one sports betting site that provides you with access to all the virtual sports you'd like to wager on. This is especially the case if you're new to betting online. However, some bettors make use of multiple real money online sportsbooks to help them gain access to a variety of different games and betting options.
As long as you're working with a trusted virtual sports betting website like the ones we've suggested to the top of this guide, yes. Legitimate and trustworthy gambling sites offering virtual sports betting use a true random number generating system to help them determine the outcomes of virtual sporting events. However, if you end up working with an untrustworthy online sportsbook, we can't guarantee this will be the case. To protect yourself, choose one of our recommended virtual sports betting sites.
If you're ready to get started, it's a very easy process. First, select one of our top-rated real money virtual sports betting sites from the start of this guide. Once you find the one you like the most, sign up for an account with them by entering some basic details. After that, you'll need to fund your account using one of the available banking methods like credit cards, cryptocurrencies, or E-wallets. Once your funds have been deposited into your betting account, you'll be ready to start betting real money on virtual sports online. This whole process from start to finish should take less than 10 minutes for most folks.
Final Thoughts on Real Money Virtual Sports Betting
We hope our page dedicated to virtual sports betting sites was able to equip you with everything you were hoping to learn and then some. If you're new to our website, we've got tons of other helpful pages like this one, which you can use to help increase your knowledge and skills relating to online sports betting strategy, finding the best real money online sportsbooks, and so much more. Some of the most popular pages on our site include our free sports betting picks, strategy guides, and online betting site reviews. Thanks for stopping by, and good luck with all of your future virtual sports betting adventures!