The Ultimate Fighting Championship was founded in 1993, and people have been placing wagers on the outcome of this league since the start. Gamblers used to place sports bets in person. But now, anyone can do it on a mobile device through UFC betting apps online.
Mixed martial arts fans can choose from several different online sportsbooks. They can use UFC betting apps for money and earn some cash on a few good wagers. But some bookies stand out above the rest. If you want to access the best UFC betting apps around, then jump ahead to any of the choices listed below.
By selecting any of the applications recommended on this page you can rest assured that you will have a safe and enjoyable MMA betting experience online. These apps rate among the very best when it comes to betting real money on UFC via a mobile app.
Best UFC Betting Apps for 2022
Creating our list of the best UFC and MMA betting apps was no easy task. Our team reviewed hundreds of mobile sportsbooks and slimmed the selection down to just 5 worth your consideration.
For more info on our review process we encourage you to check out this next section.
Find the Right UFC Betting Apps for You
If you didn't know this already, it won't take you long to figure it out. Not all real money UFC betting apps are the same. In fact, most of them aren't the same. You need to look into each one to find the best option for you. Here are some of the best UFC betting apps to fit your specific sports betting needs.
Best Real Money UFC Betting App: BetUS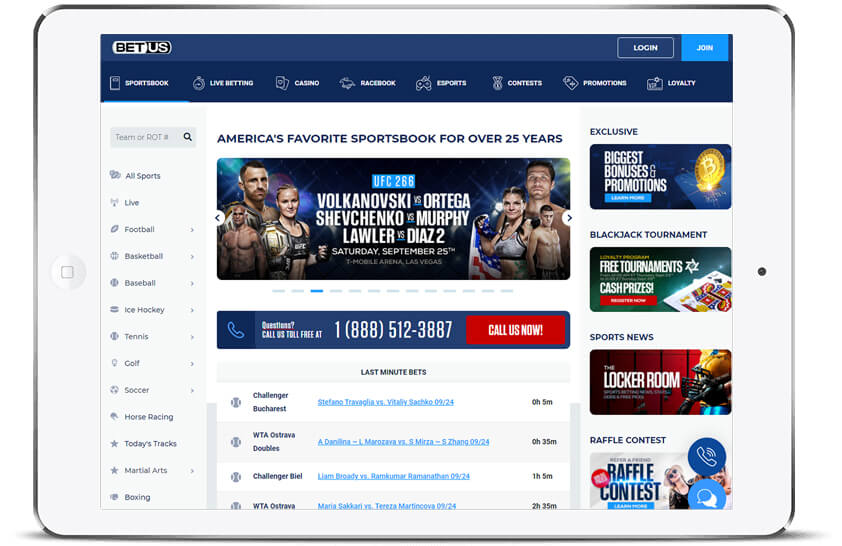 If we could only use one UFC betting app for the rest of our lives, it would have to be BetUS. They do an extraordinary job of taking care of their bettors by providing excellent odds, generous bonus opportunities, and a well-designed platform.
Best App for UFC Betting Bonuses: MyBookie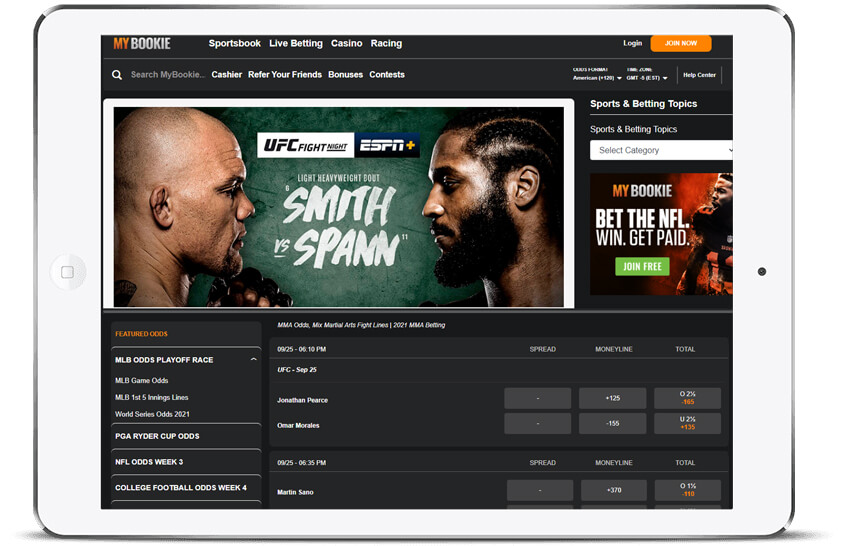 MyBookie currently has twelve promotions running. These bonuses have reasonable rollover requirements and are some of the most generous bonuses on the market. Here's a snapshot of what kind of UFC betting bonuses you'll find at MyBookie.
125% Sign Up Bonus
Double Your First Deposit
10% Cash Bonus up to $200
25% Sports Reload up to $500
250% Referral Bonus
Best App for Watching UFC: Yahoo! Sports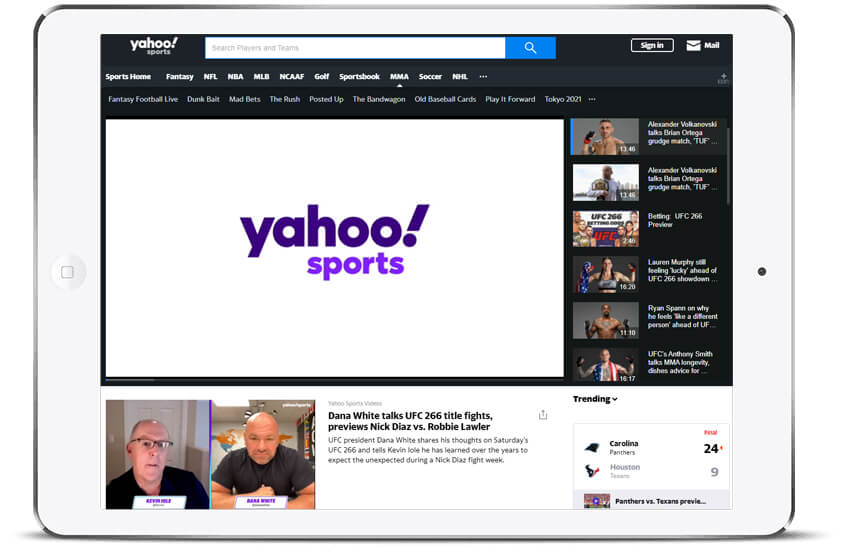 If you don't already have the Yahoo! Sports app, go ahead and download it now. This app allows you to watch most UFC competition highlights. They also provide accurate statistics to help you make informed decisions. This app is easy to navigate through and functions well.
What Makes These the Best UFC Betting Apps
We want to make it clear that we don't pick our list of top UFC betting apps at random. We actually spend hours researching and testing them out to make sure they are worthy of our recommendation. We update our list of best UFC betting apps regularly as new sports betting apps emerge.
Trustworthy Operations
The most important thing to us when it comes to testing out MMA betting apps is seeing how they treat their customers. We only recommend online sportsbooks with highly-rated customer service teams that actually care about helping bettors with issues they experience. The bookies should also pay bettors on time and never withhold winnings from them.
UFC Betting Coverage
UFC has been one of the fastest-growing sports not only in the United States, but all around the world in recent years. As a result, online sportsbooks have upped the ante considerably when it comes to MMA coverage. Nowadays, you should have no trouble finding an array of different UFC bets on MMA betting apps. That includes futures, props, head-to-head matchups, and much more!
Security of Online MMA Betting Apps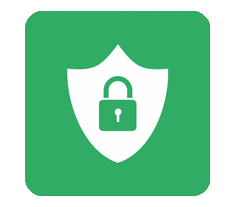 We would never recommend betting sites or mobile UFC betting apps that don't offer a safe and secure experience to customers. It's that simple. Unfortunately, there are some ne'er-do-wells out there that are more than happy to prey on unsuspecting bettors. That's why it's hugely important to us that we only refer you to sites that grade out well when it comes to keeping your personal information from getting into the wrong hands.
When you read our recommendations, you can rest assured that you're only learning about legitimate apps for betting on MMA fights on the market.
Real Money UFC Betting Bonuses
There's nothing better than looking at your betting bankroll and seeing cash. One of the advantages of using mobile online sportsbooks with UFC odds over traditional in-person betting is the fact that sites are always advertising generous bonus offers to try and attract your business.
In many cases, UFC betting sites will be willing to match your deposit up to 100%, which can obviously help you inflate that bankroll right off the bat. Below is a sample UFC betting bonus offered by BetNow:
You can then use that extra cash to place UFC bets via your mobile device. It's truly a win-win situation.
Ample Banking Options
We all have different preferences in terms of how we want to fund our accounts. Real money UFC betting apps should accommodate all of these preferences. Here's a list of the banking options we look for in a sports betting app:
Cryptocurrencies – Ethereum, Bitcoin, Litecoin, USD Coin, and More!
Credit Cards – American Express, Chase, Mastercard, Visa
E-wallets – Neteller, Skrill, ecoPayz, Trustly
Money orders and paper checks
Get Started With the Best UFC Betting Apps for 2022 Right Now
If you're ready to start betting why wait? In this section we'll walk you through the process of signing up for a mobile UFC betting account, getting funds added, and placing your first real money UFC bet. Without further ado let's get you signed up and winning in 5 simple steps!
Step 1 – Decide which real money betting app you want to sign up at. We suggest playing at any app on our list of top UFC betting apps for 2022, as these are high-quality, trustworthy apps.
Step 2 – Create an account. It only takes a few minutes to create an account. Have your ID and personal information ready, as you'll need them for this step.

Step 3 – Fund your account. Before you can proceed, you must deposit money into your account. Luckily, betting apps for MMA have a wide selection of banking options to choose from.

Step 4 – Place your bets. Deciding which bets to place can be tricky, which is why we go over some of your options in the next section.
Step 5 – Collect any winnings. Now, let's get to the fun part! If you won money, now is the time to cash out your winnings or use your winnings to place more bets.
What Bets Can I Place on UFC Betting Apps?
Betting on UFC online is no different than any other combat sport. The moneyline is the most popular way to bet on a single MMA match, and odds for major UFC events are often released months in advance. That gives you plenty of time to do any necessary research before deciding on the bet you want to make.
Betting using the moneyline is simple. This is a straight bet on which fighter you think will win a match. MMA and UFC betting applications will place odds on each fighter, with one as the favorite and the other as the underdog. In some cases, odds could be similar if the oddsmakers think the fighters are evenly matched.
Other betting options, like props on round winners and a fighter's method of victory may become available up to a week before an event is scheduled to get underway. The following are the most popular ways to bet on UFC online:
Moneyline bets
Round-by-round bets
Prop bets
Live bets
Method of victory
Futures bets
UFC Moneyline Bets
Real money betting on UFC is no different than any other combat sport. The moneyline bet is the most popular way to bet on a single MMA match, and odds for major UFC events are often released months in advance. That gives you plenty of time to do any necessary research before deciding on the bet you want to make.
Betting using the moneyline is simple on MMA betting apps. This is a straight bet on which fighter you think will win a match. The mobile UFC betting apps will place odds on each fighter, with one as the favorite and the other as the underdog. In some cases, odds could be similar if the oddsmakers think the fighters are evenly matched.
Team 1
Kamaru Usman

-230
Team 2
Gilbert Burns

+180
Round-by-Round Bets
Betting sites have expanded their UFC offerings quite a bit in recent years. Now, you can even wager on which fighter will win a specific round. Each combatant is given moneyline-style odds on whether they'll win a certain round. This makes for a compelling in-game betting option for UFC, and it's incredibly easy to place these bets via your mobile device.
UFC Prop Bets
Most associate prop betting with the NFL, but props have made their way across the sports landscape. The fun thing about prop betting is that it rarely has anything to do with the actual sport. So, for UFC, types of prop bets include whether the fighters will touch gloves before the bout, or the color of a specific fighter's shorts for a fight.
UFC Live Bets
Didn't get your wagers in before the fight started? No problem!
MMA and UFC betting apps offer live, in-game betting.
The real money UFC betting apps will be constantly updating their odds to account for what has already happened during the fight. While you may have a more difficult time finding good value with a live bet than you could have before the fight began, in-game betting is a good way to help you try and recoup any potential losses.
Method of Victory
A bet on a fighter's method of victory is essentially a prop bet on how he or she will achieve the win. You can bet on whether a fighter wins via knockout, technical knockout, submission, or a decision. You can also wager on whether a fight will end in a draw.
An example of a method of victory line is listed below:
TKO (-110)
KO (+110)
Submission (+160)
Decision (+170)
Draw (+300)
UFC Futures Bets
A futures bet is a wager on something that will happen in the future. It doesn't take a rocket scientist to figure that one out. UFC apps for real money betting are typically quick to handicap a fight after it's announced, which means you can typically find decent value in futures odds if you get your bets in early. Odds tend to fluctuate over time.
For example, a futures bet on a bout between Conor McGregor and Khabib Nurmagomedov may look like this on a MMA or UFC betting app:
Team 1
Conor McGregor

+155
Team 2
Khabib Nurmagomedov

-130
UFC Parlays
A parlay bet or accumulator typically consists of betting on four separate events at once. In order to win a parlay, you have to correctly guess every single bet involved. If just one of your guesses is incorrect, you forfeit everything.
But, if you do win, payouts can be extremely large!
Mobile Compatibility of UFC Betting Apps
Before choosing the UFC betting app of your choice, it's probably smart to make sure that app is compatible with your mobile device. While you may have a hard time finding many apps that work with your phone or tablet if you happen to use a less popular operating system, most major operating systems are covered.
iPhone UFC Betting Apps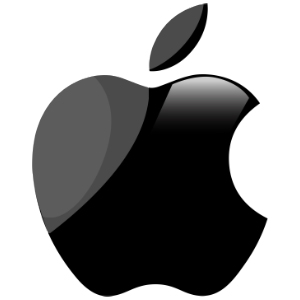 Apple ushered in the smartphone era with the invention of the iPhone. The first one was released in 2007. Several other companies have tried their best to close the gap, but Apple still dominates the smartphone market. There are millions of iPhone and iPad users around the world, which is why all of the best betting sites have made UFC betting apps for iPhone. They make sure their mobile apps are compatible with all devices that utilize Apple's operating system, iOS. In fact, every recommended MMA betting app on this page works with iOS.
Android UFC Betting Apps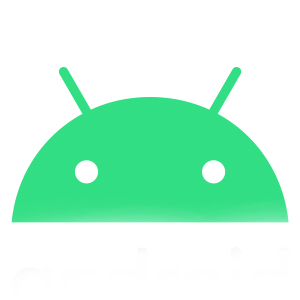 If you don't use an Apple phone or tablet, there's a good chance you use an Android instead. Android is Apple's closest competitor when it comes to smart devices, so it makes sense that real money MMA betting apps would be compatible with Androids, too. As is the case with Apple, every site and app listed above functions properly with an Android phone or tablet as well.
What Types of Bonuses Can I Find on Apps for UFC Betting?
A better question is what kind of sports betting bonuses won't you find at UFC betting apps.
Here's just a few of the most common bonuses:
Welcome Bonus – These bonuses are designed for players who just opened an account. It's a way for real money UFC betting apps to say thank you for opening an account with them. These bonuses are often very large in nature and come with reasonable rollover requirements.

Cryptocurrency Bonus – This bonus is set aside for players who are about to place their first cryptocurrency deposit. These bonuses are typically small, but they are a great way to boost your bankroll.

Weekday Bonus – To encourage players to place bets during the week, sports betting apps will give out a weekday bonus. These extra bonuses can really come in handy when you're on a tight budget.

Weekend Bonus – Similar to the bonus mentioned above, this bonus is designed to reward players for placing bets on the weekend. So, set aside some time this Saturday and take advantage of the deals on offer.

Free Play Tournaments – Another way to make the most of your budget is to sign up for one of the free play tournaments offered by UFC betting apps for money. This will give you the chance to win small prizes while placing the bets you already were going to place.
Tips and Tricks For Mobile UFC Betting
We can't guarantee that you'll be successful while using UFC betting apps for money, but we can guarantee that the following tips will make you better equipped for success. So, please take a look at all of these tips to see if they address any of the areas you struggle with.

Diligently Research
This may be our most valuable tip yet! Take the time to research each fighter. Look at their past performances and identify their strengths and weaknesses. Compare each fighter's stats to their opponent to see how they stack up. This will help you better predict the outcome of the fight, and it will ultimately increase your chances of winning.
Treat UFC Betting Like a Business Transaction
When we first started placing bets on the UFC, we used to just bet on our favorite fighters to win, even if their opponents had a higher chance of winning. This only leads to frustration and a loss of funds. That's why we try to look at every betting opportunity as a business transaction.
Our goal is to make money, which means we won't always be able to pick our favorite fighters.
Be Selective
Nowadays, there are thousands of bets you can place at any given minute. That's why being selective is so important. Not every betting opportunity is the same. Some offer good value and are worth spending some money on. Others will only lead to failure and loss. Take your time to choose the betting investments that are worth your time and money.
Don't Fall Victim to Peer Pressure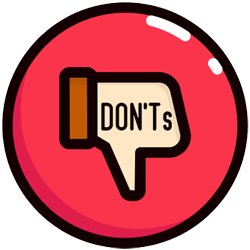 Your friends may have their own opinion in regards to what wagers you should place and when. While you can gain insight from other online bettor's perspectives, you should not let anyone pressure you into placing bets you don't agree with.
Avoid Drugs and Alcohol While Betting on the UFC
We always feel it's necessary to put this tip out there, even though we know not everyone will take it seriously. However, we have seen some devastating results when people decide to get intoxicated or high before they use their UFC betting apps for money. This almost always results in poor judgement and major losses.
Pros and Cons of Desktop UFC Betting Sites
While we're certainly advocates for mobile UFC betting, that doesn't mean we never place bets on a desktop. We've outlined a few of the pros and cons associated with UFC betting sites for you below.
Pros
Cons

More betting opportunities
Bets take longer to place
Hundreds of sites to choose from

Cannot bet while on the go
Different bonuses available
Save Your Favorite UFC Betting Sites to Your Phone's Homescreen
Since not every UFC betting site has a dedicated mobile app, we've discovered a way to get easy access to those sports betting sites. Here's a step-by-step guide on how to add your betting site to your phone's homescreen.
Apple (iOS)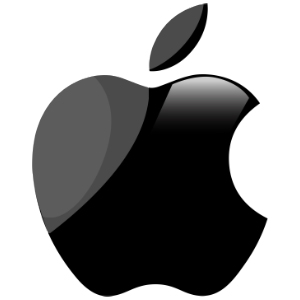 Step 1 – Open up the Safari app on your iOS device.
Step 2 – Locate your real money UFC betting site of choice.
Step 3 – Tap on the "Share" icon at the bottom of the screen.
Step 4 – Select the "Add to Home Screen" icon.
Step 5 – Name your new "app".
Step 6 – When finished, tap on the word "Add" to finalize this action.
---
Android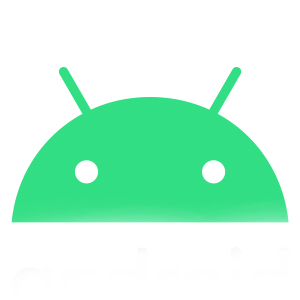 Step 1 – Open browser of choice.
Step 2 – Locate your favorite UFC betting site.
Step 3 – Select the menu button.
Step 4 – Add to home screen.
UFC Betting Apps FAQ
Of course! In case you couldn't tell, this entire page is dedicated to helping you find the best apps for betting on the UFC for money. There are a lot of advantages to betting online over doing so in person at a traditional sportsbook.
You won't find match bonuses at an old school casino, and nothing beats the convenience of winning real money betting on MMA fights from the comfort of your own home. If you do so via mobile device, you can literally bet on UFC online from just about anywhere on the planet.
UFC is quickly rising the ranks of most popular sports in the US, so the biggest names in the online betting industry offer no shortage of MMA bets. Whether you're looking for futures, in-game bets, props, or simple moneyline wagers, you'll be able to find what you're looking for by using the sites recommended above!
As mentioned, betting on UFC online is all about convenience. Every major sports betting app offers comprehensive UFC coverage these days, so you should have no issues whatsoever finding one that delivers everything you're looking for. Not all odds are created equal, though, so take the time to shop around for betting lines and make sure you choose the UFC betting apps with the best odds.
Once you have found the site you're looking for, signing up is easy. Feel free to consult our detailed guide to online UFC betting sites if you have more questions about what to look for in a quality UFC betting site. When you sign up, all you have to do is submit some relevant personal information (username, password, email address, etc.). Then, you have to fund your account via your preferred banking method. Redeem your promo code in order to cash in on your site's bonus offer.
Once you've got money in your account, you're ready to bet on UFC! Find your way to your app's UFC betting section. Scroll through the bevy of betting options at your disposal. Once you've found the wager you want to make, enter your risk amount, and submit your bet.
You have to be diligent when it comes to choosing a UFC betting app to win real money. Not every site out there is on the up-and-up, and you never want to put your money at risk. Fortunately, it's pretty easy to separate the quality apps from the sketchy apps these days. If you can't find an app's licensing information easily, chances are good that you don't want to be giving that site your business.
You will never find a risky MMA betting app listed among our recommendations. Betting on UFC online is very safe if you take the right precautions.
We honestly thought it would be more time-consuming to sign up for a real money UFC betting app than it actually was. Depending on what sports betting apps we signed up for, the whole process takes anywhere from five to 15 minutes. That's less time than it takes to wait in line for your coffee at Starbucks!
While there are some countries that restrict their citizen's access to UFC gambling apps, most countries have no issues with it. Contact customer service if you need more clarity on what's acceptable for your region.
Yes, please do! There are so many wonderful real money UFC betting apps to choose one, so there's no reason to limit yourself to using just one or two of them. Look for betting apps with better odds or better bonus opportunities.
Over the years, we have tried just about every banking method imaginable from mail-in checks to
cryptocurrencies
. Although every banking method has its own unique list of pros and cons, there's one method that stood out to us and that's Bitcoin.
Bitcoin was one of the first cryptocurrency to become a banking method for sports betting apps and it continues to be a leader in its industry by offering fast and secure transactions.
All of the options on our list of top UFC betting apps offer odds on a variety of other sports including the following:
Cricket
Esports
Golf
Lacrosse
MLB
NBA
NFL
Soccer
Strawweight
Flyweight
Bantamweight
Featherweight
Lightweight
Welterweight
Middleweight
Light Heavyweight
Heavyweight
Conclusion on Real Money MMA Betting Apps
There is no offseason when it comes to mobile UFC betting. It's one of the few sports that has fights going on year-round. As a result, there is almost always money to be made when betting on mixed martial arts online. The sky is the limit when it comes to UFC's popularity, and it has already become one of the most popular betting sports in the world.
Before you start betting real money with legit UFC betting apps, check out our UFC picks where our team of experts provides you with the best bets for each UFC fight.